Review of Miu Miu 'Character Study' Fall 2022 Ad Campaign by Creative Director Lina Kutsovskaya and Photographer Tyrone Lebon with models Emma Corrin, Maty Drazek, Amber Later, Jade Rabarivelo, Emily Ratajkowski, Demi Singleton, Sydney Sweeney
Miu Miu explores character and interrogates the gaze of the other with an intimate new campaign for Fall 2022. The campaign features creative direction from Lina Kutsovskaya and photography by Tyrone Lebon.
The imagery picks up the thread of intimate portraiture focused on distinct personas emblematic of Miu Miu's brand of expressive and intellectual femininity established in last season's campaign. Lebon turns his camera with frank openness onto an impressive cast of actors and models, led by Sydney Sweeney and Emma Corinne, who meet his lens with a direct gaze.
Speaking to the power of design, each star's sense of character is richly augmented by Miuccia Prada's evocative synthesis of power and fragility, classic and contemporary, masculine and feminine. As a result, the campaign's title of "Character Study" seems especially apt.
The accompanying short film further draws out the dual sense of openness and defiance. The motion and ambient music that the medium imbues makes the portraits feel even more direct, intimate, and challenging, as if the stars are daring us to look away – but we cannot.
Tapping into the cultural power of noteworthy stars but interrogating our perception of them and exploring a deeper sense of self, the campaign furthers Miu Miu's exceptional and elusive image of well-mannered rebellion.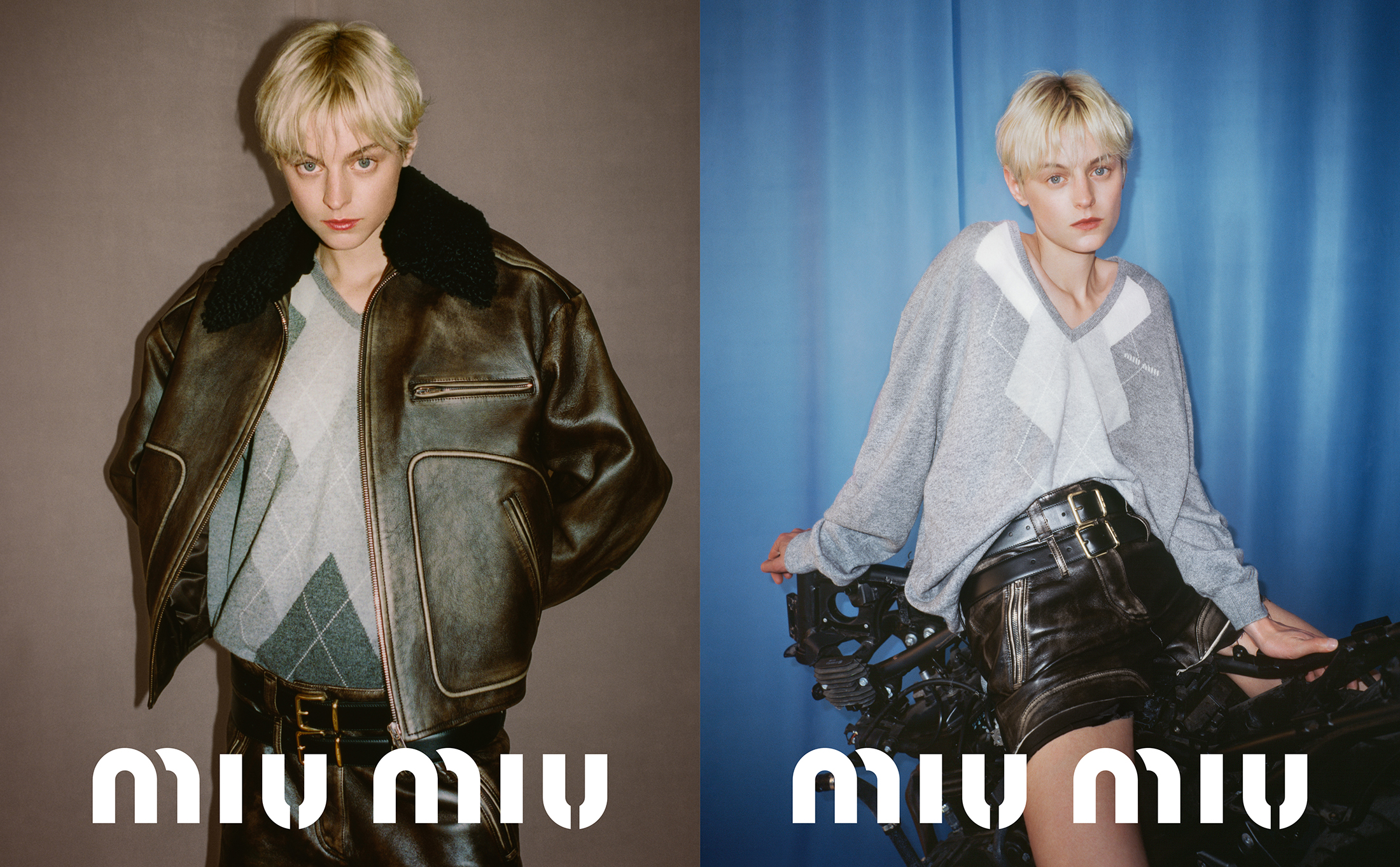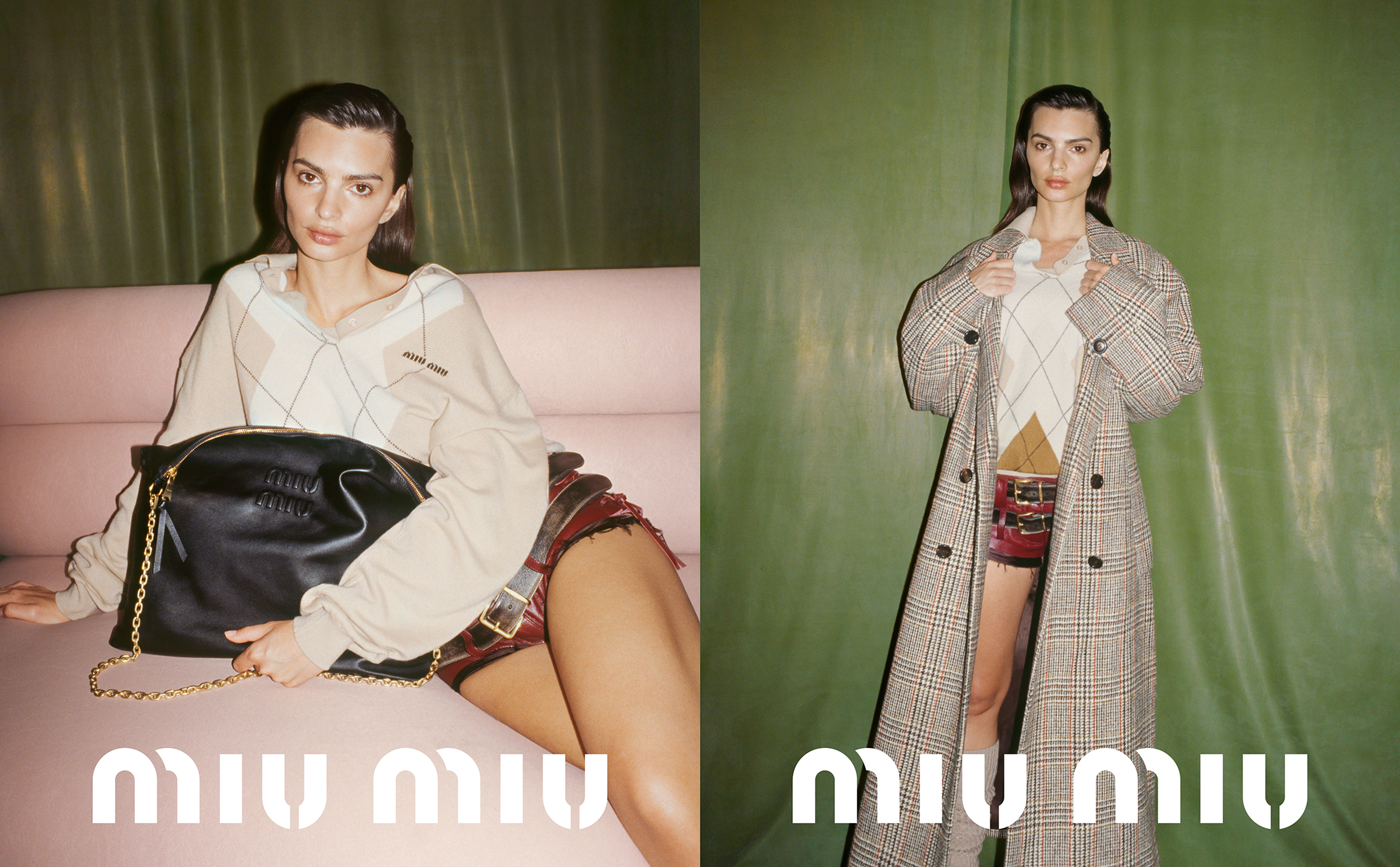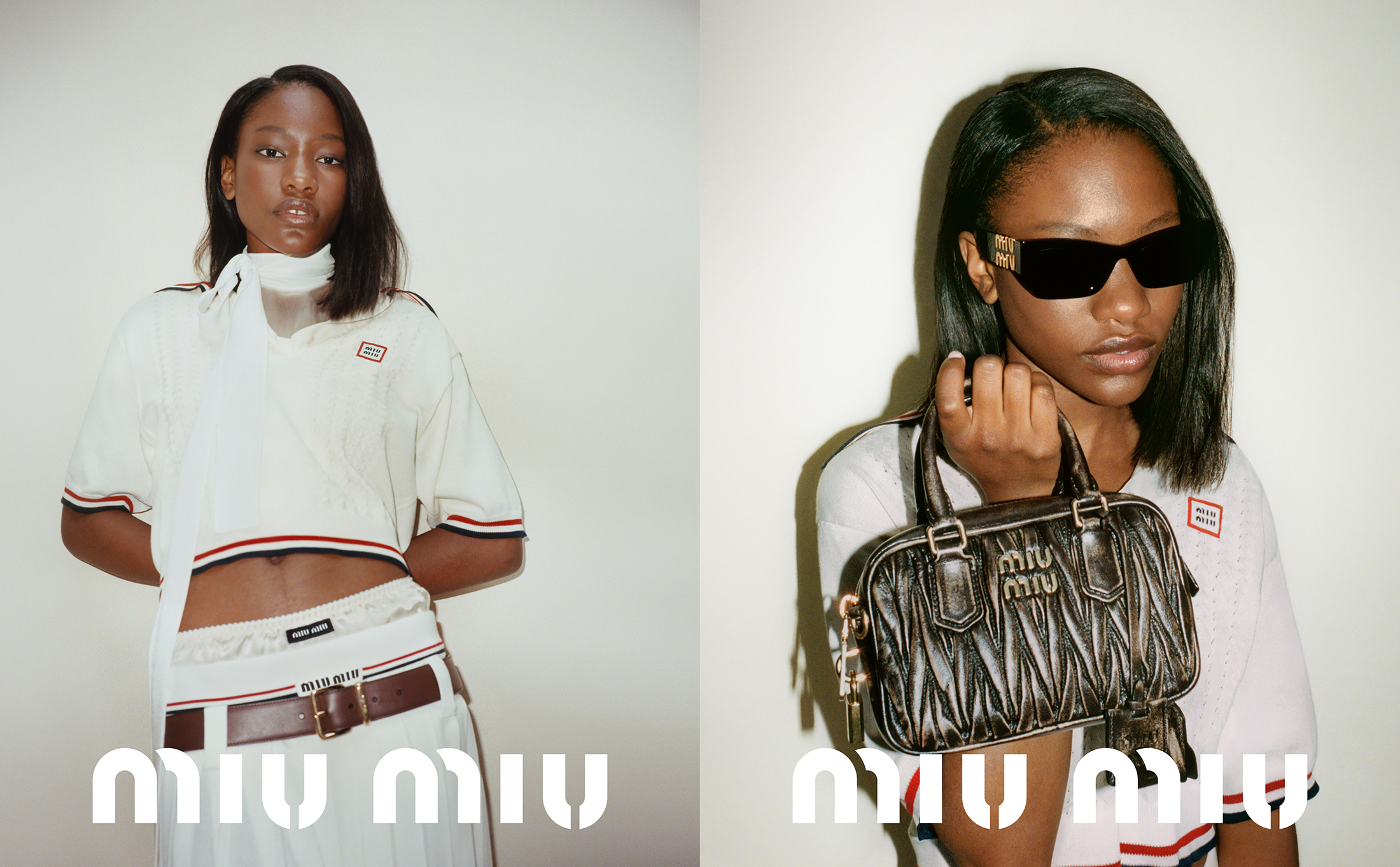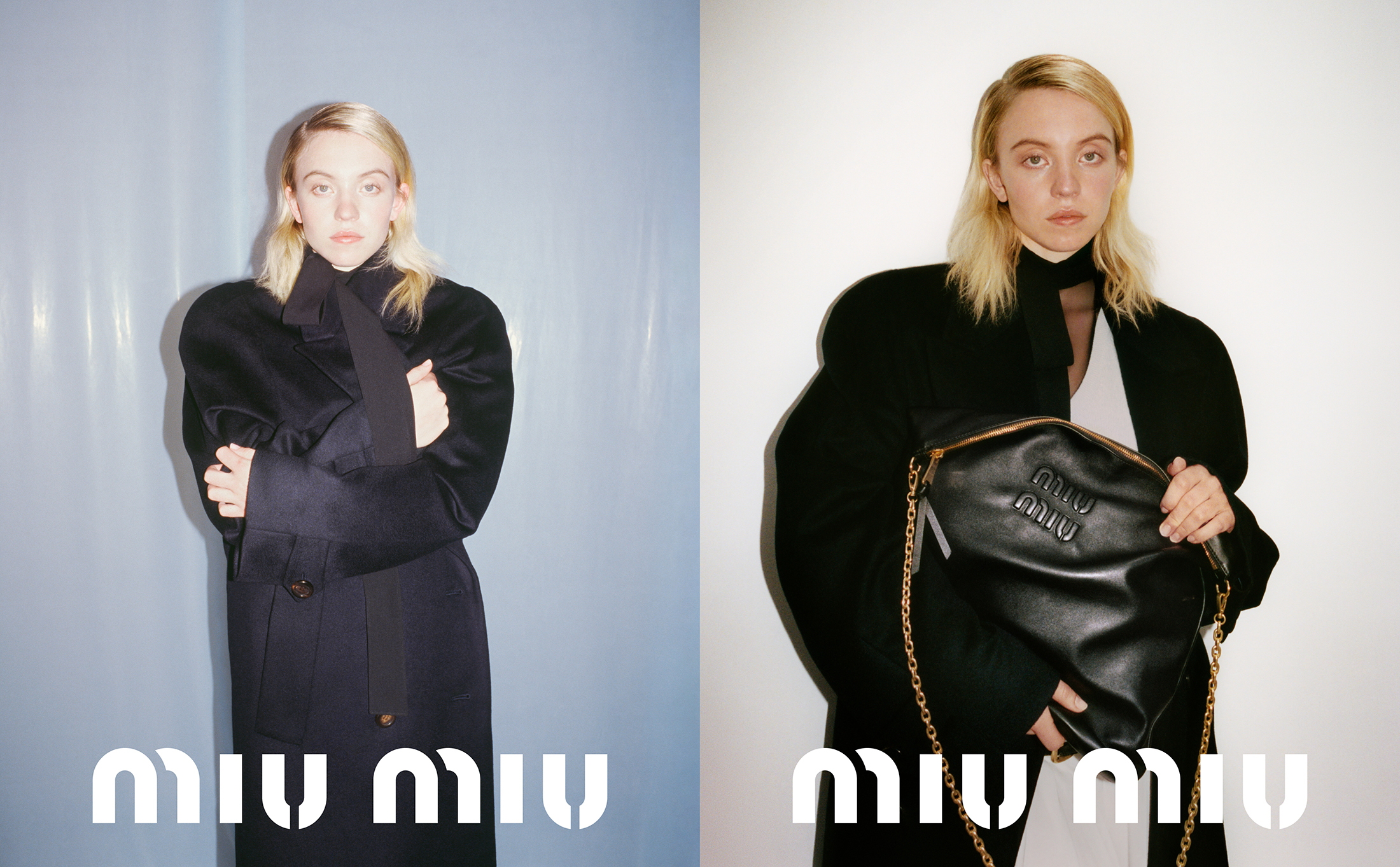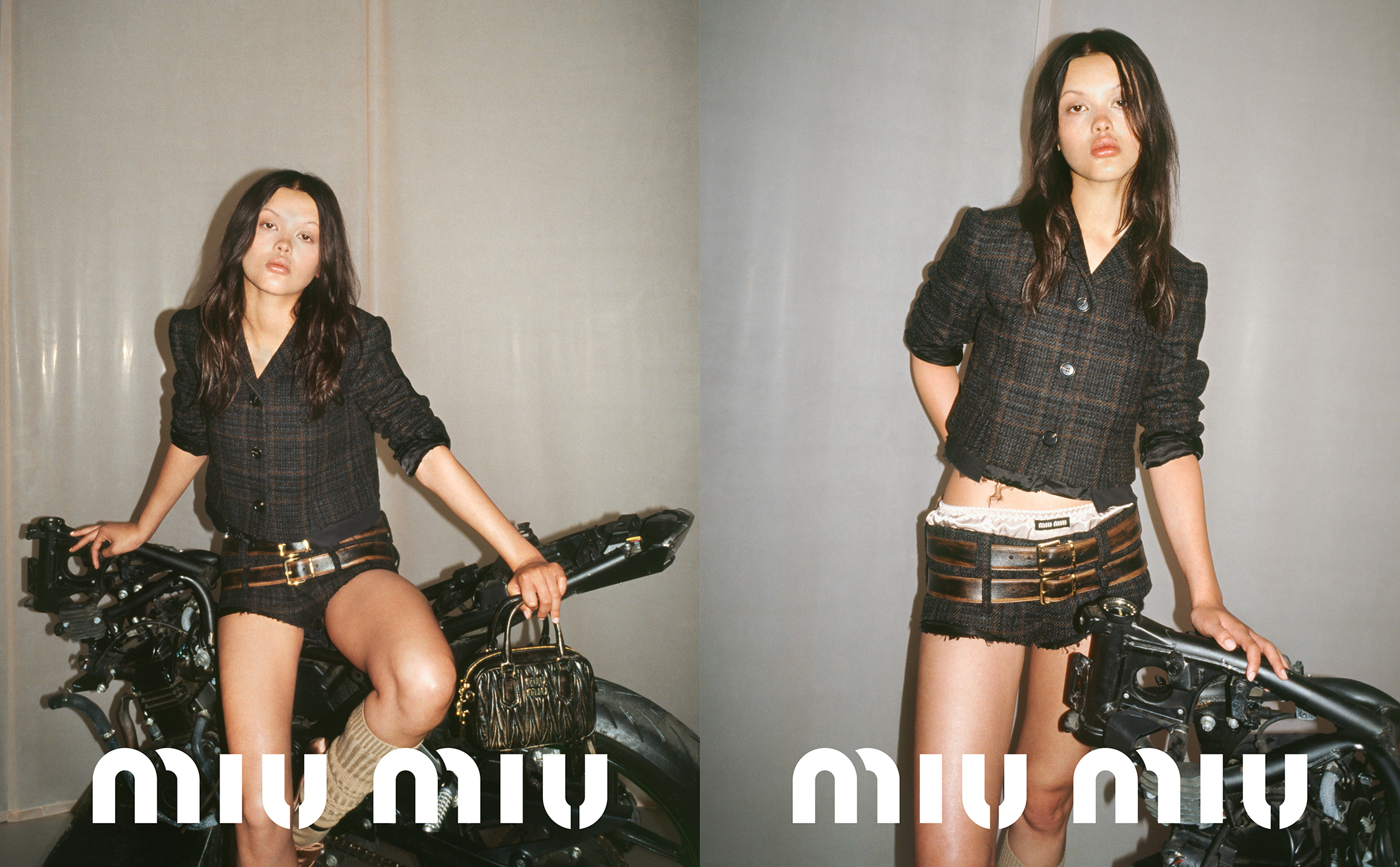 Miu Miu Creative Director | Miuccia Prada
Agency | BeGood Studios
BeGood Studios Creative Director | Lina Kutsovskaya
Photographer | Tyrone Lebon
Models | Emma Corrin, Maty Drazek, Amber Later, Jade Rabarivelo, Emily Ratajkowski, Demi Singleton, Sydney Sweeney
Stylist | Lotta Volkova

---