---
Review of Miu Miu Fall 2022 Fashion Show
New World Order
By Dao Tran
Building on the new chapter that she embarked on last season, Miuccia Prada served up what we all want after the pandemic: a fun, flirty vision of a new world without dress codes or gender distinctions.
Collections don't have to be stand alone islands; artists can work in series and expand on a theme. The social media set will be happy to see the micro mini from last season back because it was such an overnight sensation – the highly covetable, now-iconic #MiuMiuSet has its own (non-affiliated) Instagram account since it hit the stores and Nicole Kidman rocked it on the cover of Vanity Fair. The continuation of the raw, deconstructed edges provide a good frame for the garments, not to mention a very helpful extra centimeter in length.
The logical extension of the subverted preppy, boarding school crew saw the addition of tennis whites.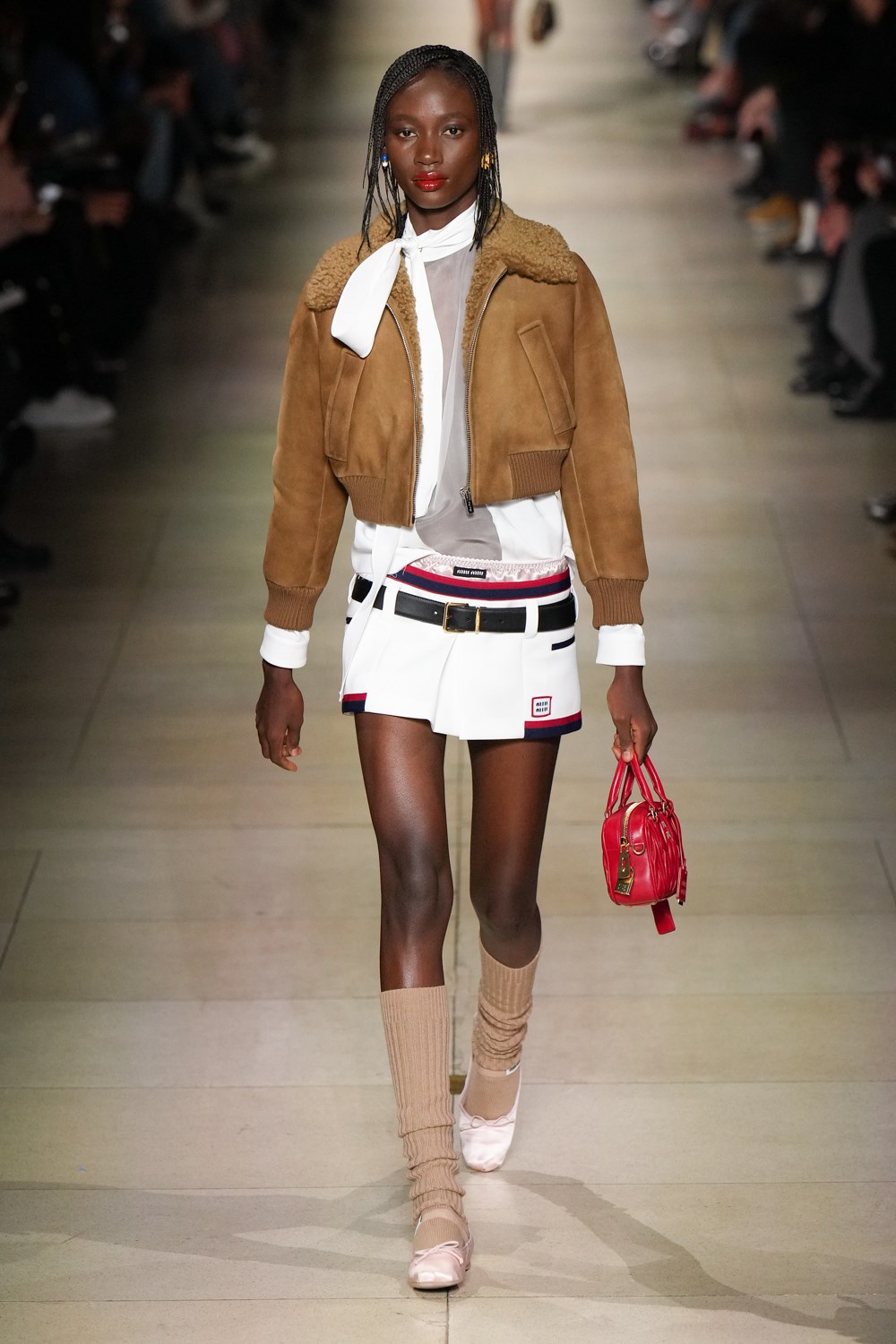 The reboot also entails low-slung double belts, ballerinas with knee highs, biker boots, and frilly silk undies peeking out from the top instead of what were presumably boy shorts. It's not #MyCalvins anymore, it's #MyMiuMiu. These elements could easily become best sellers or it items.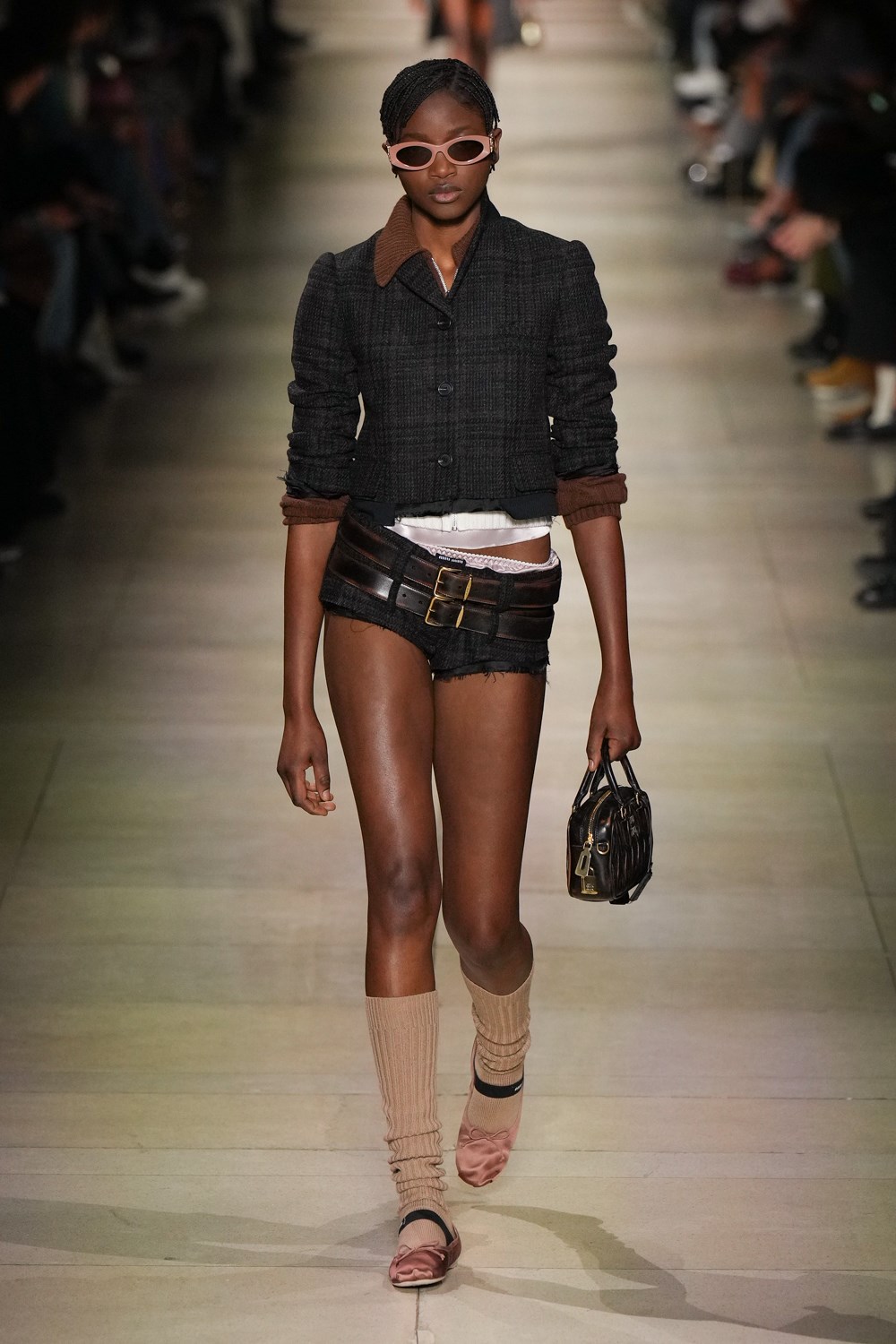 Not to mention the Amelia Earhart leather aviator, fearless pioneer adventurer vibe. Particularly befitting as it was the International Day of Women and the spirit we need to embody now.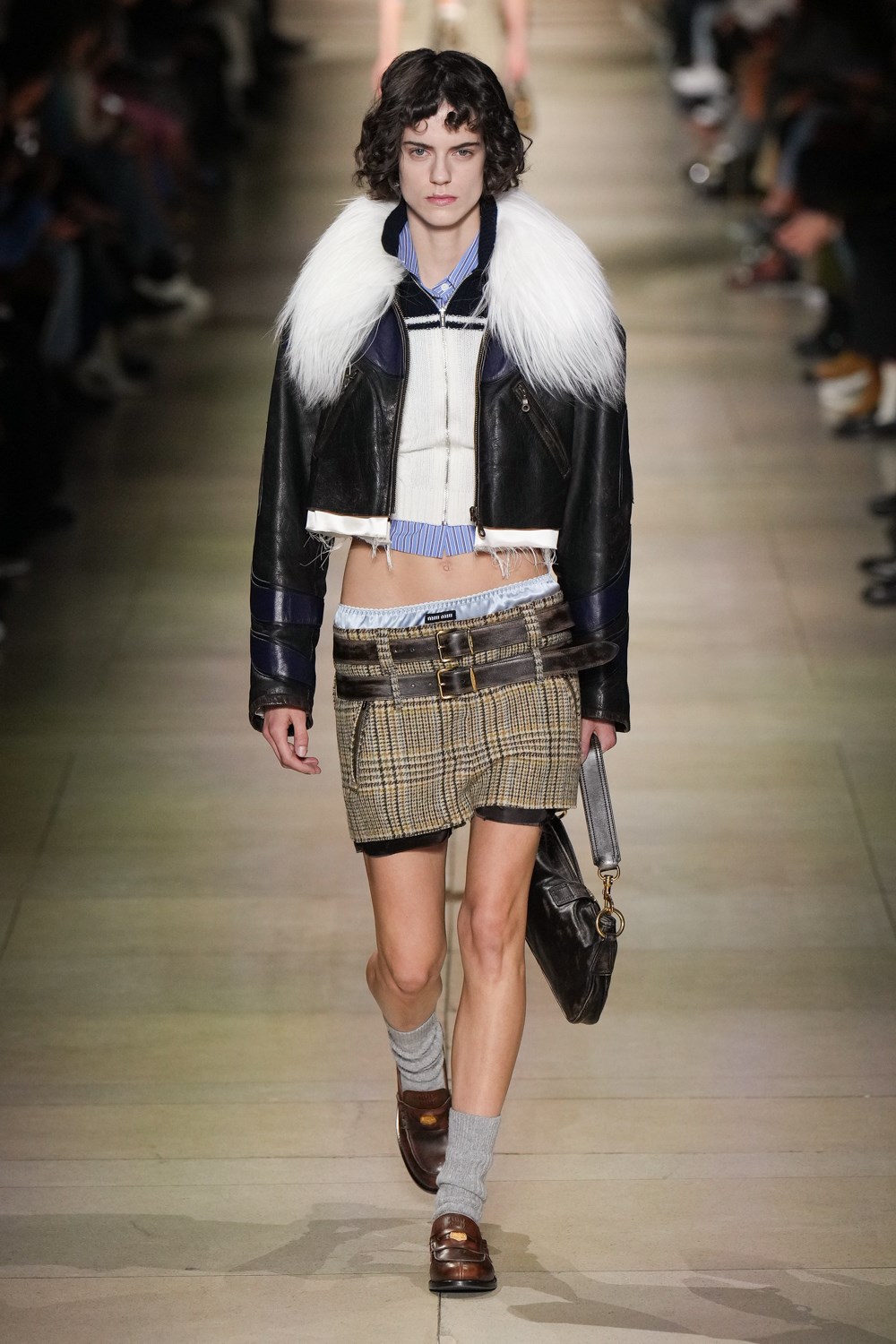 For evening, it was goodbye embroidered silk shantung, hello diamante studded shifts. Do we have the kirakira+ filter to thank, which adds the glitter effect and instaglams all your shots? Sheer looks in a neo-roaring 20s silhouette balanced with a touch of primness in grandma's baubles and color palette got an edgy twist combined with a leather jacket and motorcycle boots. At one point, it caused my friend to blurt out, "I really want a see-through skirt!" This, coming from a girl who wears long, voluminous ones. The show was brilliantly styled by Lotta Volkova.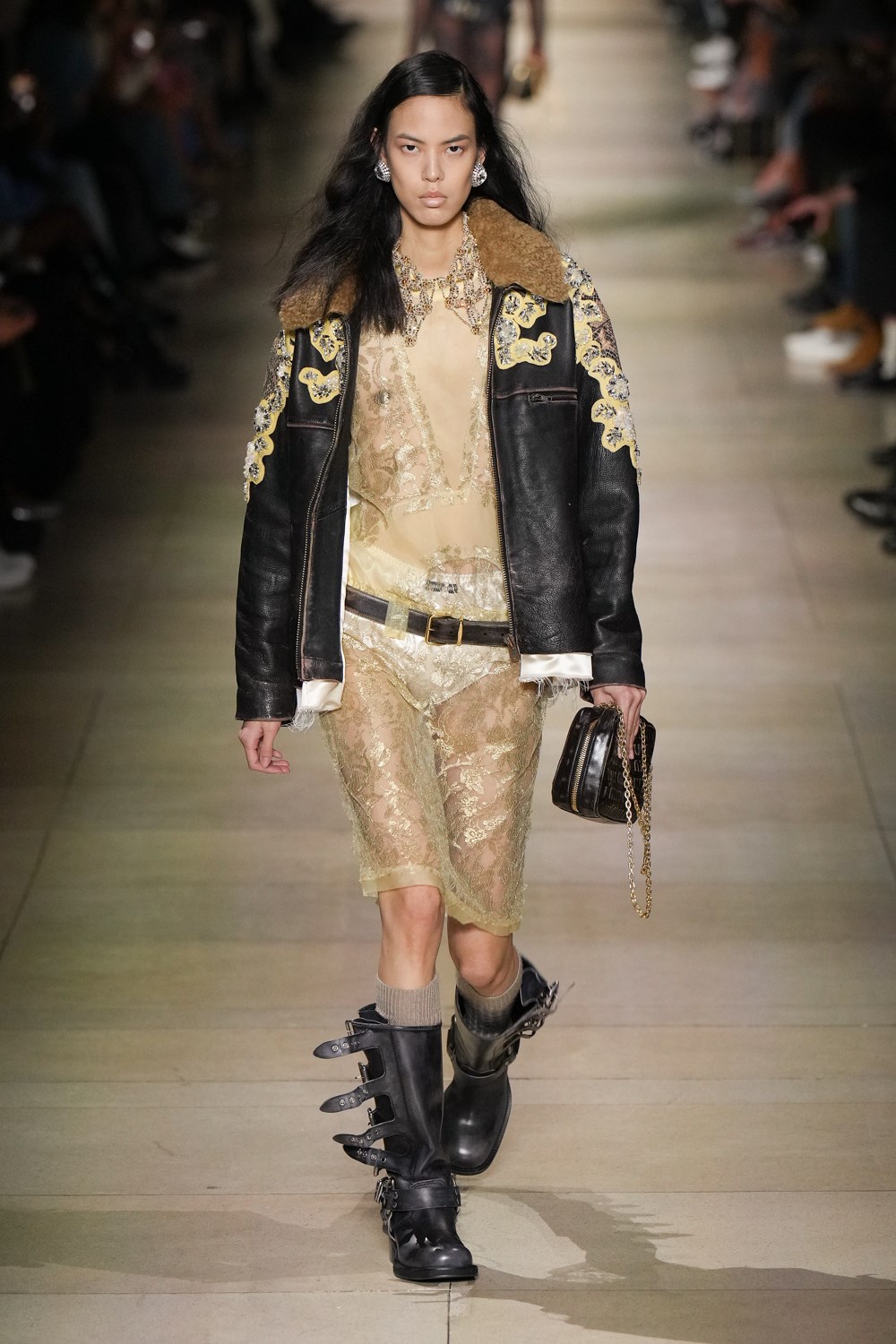 Anna Ross brought up in her review of Louis Vuitton that there seems to be a nostalgia for youth days. The disruption that was Covid caused us to reevaluate, reset – but big changes also bring big opportunities for a fresh start, which is similar to the process that we go through as young adults in forming our identity, experimenting with new things, developing our tastes, building our communities. That could explain the hark back to the 90s, the formative time for many who helm the houses right now. If you think about it, this generation is also the one issuing the remakes of movies that were seminal for us, remixes of our favorite music, bringing back the fashion.
Yet, Miuccia Prada is not only looking back, she is addressing the youth, which is investing in the future.
Midori Morita of WAIFU, Tokyo's hottest queer party, made a great point:
 If you want young people to imitate you, it's important to be the coolest person they know."

– Midori Morita
---