Review of Miu Miu 'Upcycled by Miu Miu' Fall 2022 Ad Campaign by Photographer Kitajima Keizo and Art Director Lina Kutsovskaya of Be Good Studios with models Ever Anderson, Esther McGregor, and Mame Bineta Sane
Miu Miu revs its engines in celebration of the latest chapter in its Upcycled by Miu Miu initiative. Debuted as part of the house's Fall 2022 runway show, the collection is now highlighted in a campaign by influential Japanese photographer Kitajima Keizo – who is famed for his gritty street portraits – and art director Lina Kutsovskaya of Be Good Studios.
Following on the first chapter of the Upcycled by Miu Miu initiative that launched in 2020 with the restoration of 80 vintage dresses, the new release focuses on leather jackets. Embodying the paradox of femininity at the heart of Miu Miu's ethos, each one-of-a-kind vintage piece is restored and refashioned in the atelier with delicate handwork: twenties-inspired fur collars, crystal embellishments, silk flowers.
The campaign draws out this exploration and subversion of the leather jacket's cultural status through its place at the heart of motorcycle style and culture, through both styling – which makes use of motorcycle boots and leather chaps – and photography. In addition to his crisp and confident studio portraits, Kitajima's photographs put the youthful, simultaneously strong and delicate energy of his heroines in conversation with gleaming vintage choppers.
Featuring a soundtrack that incorporates the roar of engines, the accompanying short film lenses these protagonists through vintage film grain as it puts their portraits in motion, or sees them stride through an anonymous, graffitied urban tunnel toward some unknown but anticipated destination.
Extending the design concept of the collection into an understated set of imagery that nevertheless hums with a powerful energy, the campaign is a striking statement of the complexity and multiplicity of identity.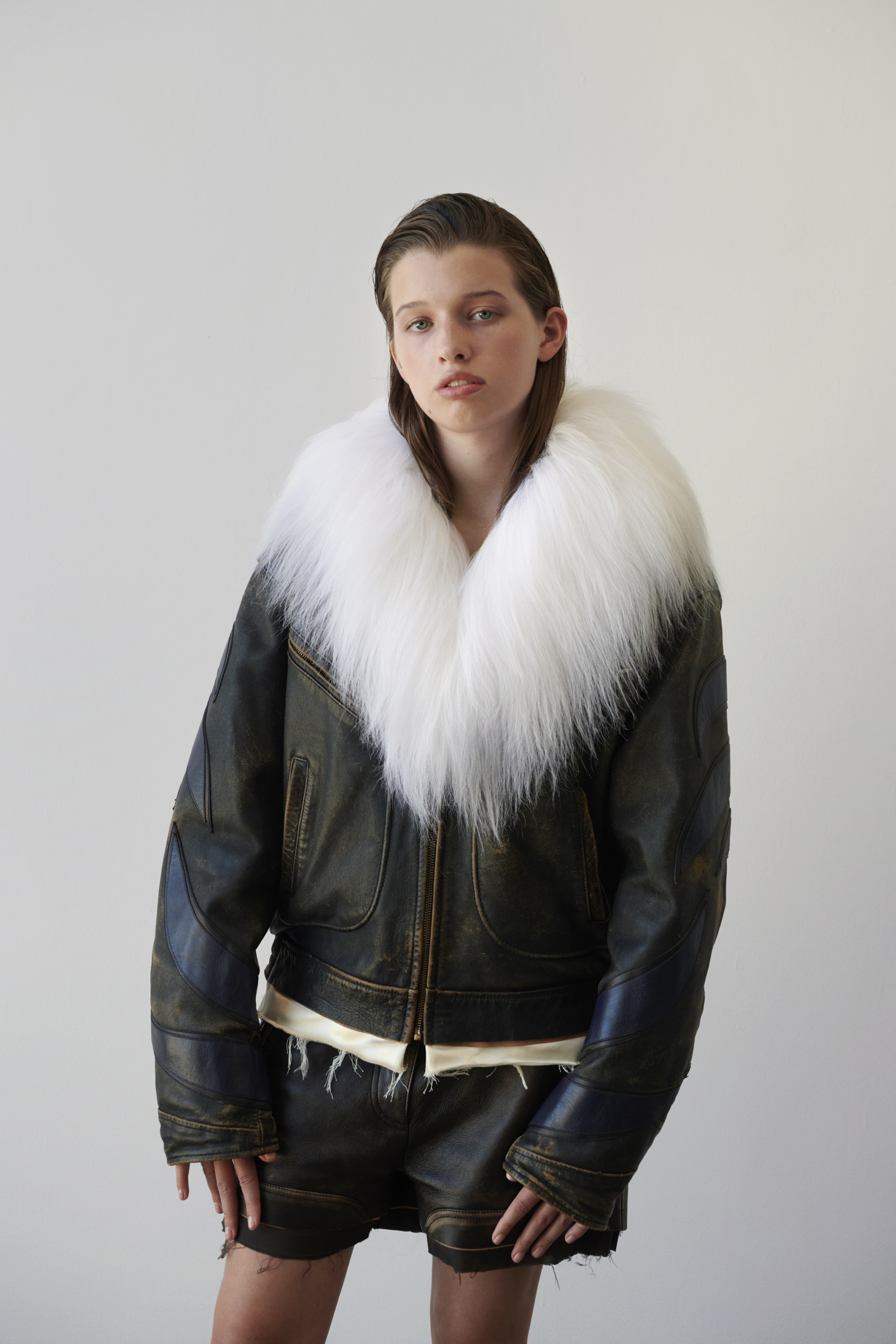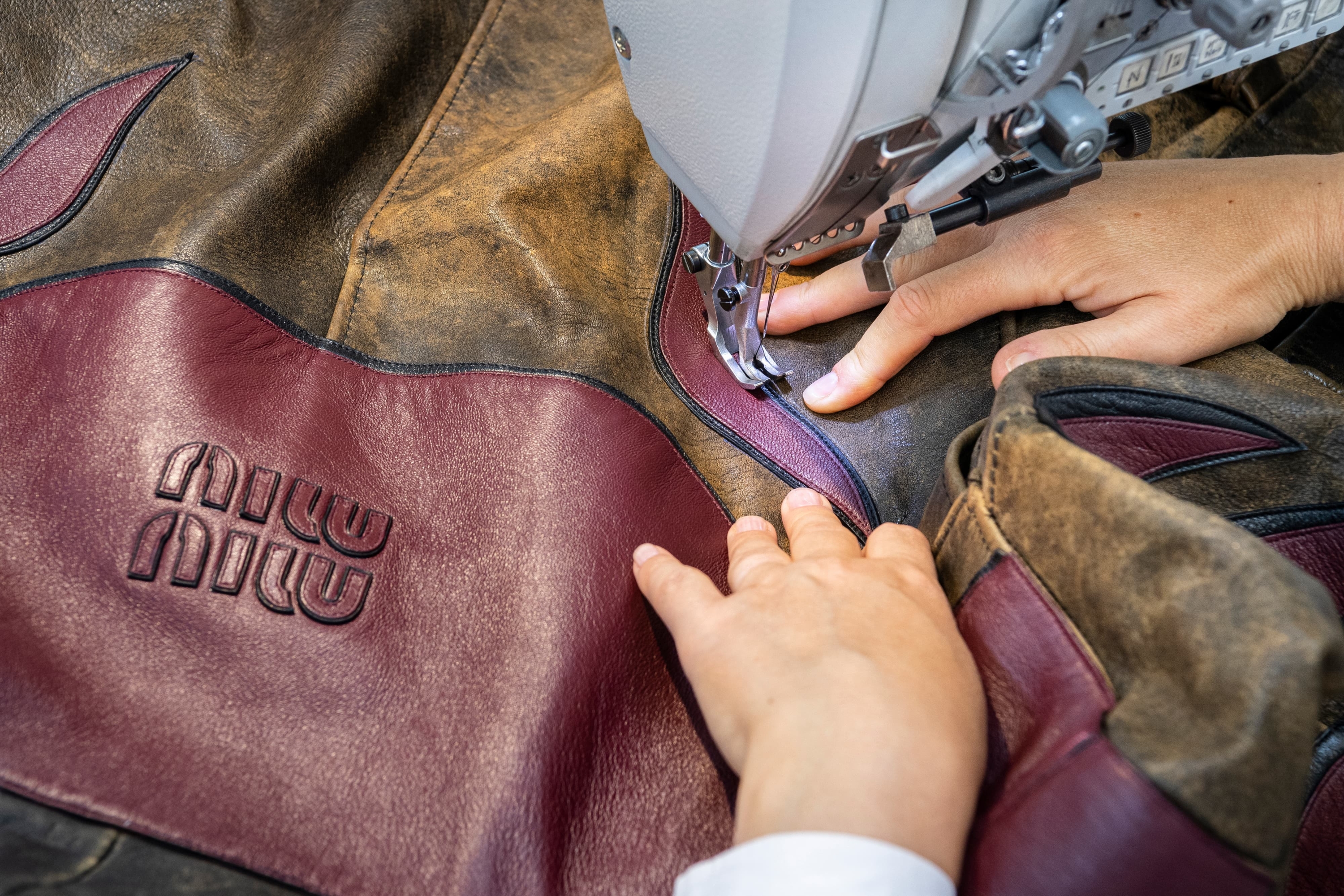 (In continuing pursuit of sustainable ideologies and giving new life to pre-owned and pre-loved​ ​clothing, the Upcycled by Miu Miu initiative continues with a limited edition of leather jackets, specially created and shown on the runway for the Fall 2022 season. No more than 50 jackets will ever be produced. Each has been carefully sourced from vintage markets across the world, then re-worked – re-fashioned – by Miu Miu and finished in the atelier by hand.)
Miu Miu Creative Director | Miuccia Prada
Photographer | Kitajima Keizo
Agency | Be Good Studios
Art Director | Lina Kutsovskaya
Models | Ever Anderson, Esther McGregor, and Mame Bineta Sane
Stylist | Lotta Volkova

---