Review of The North Face X Gucci 'Chapter 2' Spring 2022 Ad Campaign by Creative Director Alessandro Michele and Art Director Christopher Simmonds with Photographers & Directors Durimel
Gucci and The North Face continue to explore a world of unique design collaboration with a new campaign for Spring 2022. The campaign features art direction by Christopher Simmonds with photography and film direction by duo Durimel.
Though he has often worked with other artists and designers, the North Face collaboration is creative director Alessandro Michele's first direct collaboration with another brand during his time at Gucci. We must say that when the team-up was first teased back in September of 2020, we were rather surprised, as the focus and style of each brand seems quite different. However, after getting a look at the collection as embodied in its first campaign, we saw that the marriage of minds works wonderfully – and, one year later, we're happy to see that the partnership is continuing to move forward.
Signature North Face outdoor wear is given the Gucci treatment with colorful, retro patterns and prints. An exciting range of entirely new pieces, which fuse Gucci's sophisticated eccentricity with The North Face's ready ruggedness, are on display as well.
While the first chapter of the collection was largely characterized by a 70's hippie bohemianism – which is certainly still present here – the new installment takes things forward with some subtly on-trend 90's and Y2K style in the form of puffer jackets, cargos, colorblocking, and flannels. Accessories like bags and eyewear from Gucci's darkly romantic and refined Aria collection round out the campaign's styling.
This design influence also extends through the aesthetic of the campaign film, which features a familiar cast of eclectic Gucci characters exploring a mist-shrouded mountain landscape. The cinematic shots are interspersed with raw, DIY-feeling footage captured on a handheld video camera. The musical landscape of Moby's 1992 electronic classic "Go" (which samples the Twin Peaks soundtrack) perfectly finishes off the mood.
At once nostalgic and forward-thinking, the campaign excellently captures the unique spirit of the creative partnership, and in particular emphasizes the most closely held value of both collaborators: freedom.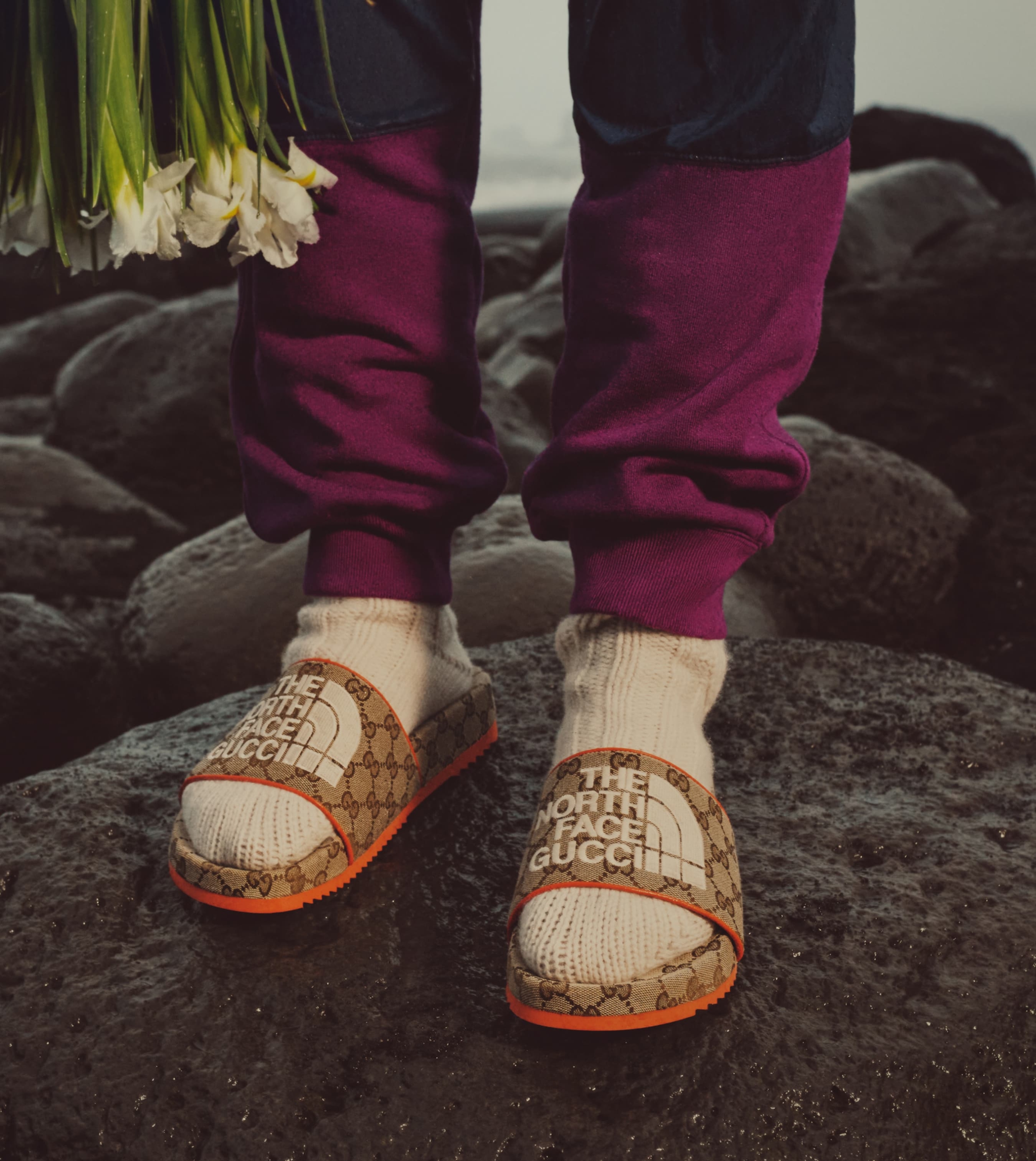 Gucci Creative Director | Alessandro Michele
Art Director | Christopher Simmonds
Photographers & Directors | Durimel
Make-up | Thomas De Kluyver
Hair Stylist | Andrea Martinelli
Music | "Go" by Moby with music and lyrics by R. M. Hall and A. Badalamenti
---