Patou Collaborates with French Sports Brand Bollé, Unveils Exclusive Sunglasses Collection
Parisian chic meets sports aesthetic as Patou and Bollé join forces to create a resolutely modern collaboration featuring three stunning models of sunglasses. The exclusive eyewear creations were recently showcased at the Patou Autumn-Winter 2023 fashion show, aptly named 'Shopping Chronicles,' presented by the talented Guillaume Henry at La Samaritaine.
By combining their unique styles and expertise, Patou and Bollé have successfully crafted a sporty and elegant aesthetic that is both contemporary and functional. With a rich heritage dating back to 1888, Bollé has established a global reputation for its high-quality sunglasses, goggles, and helmets. For this collaboration, Guillaume Henry ingeniously reimagines Bollé's iconic Micro Edge model, showcasing the French brand's creativity and innovative design philosophy. The new sunglasses come in three captivating color combinations – Alaska Blue, Avalanche, and Black – making them suitable for a wide range of occasions, from leisurely summer vacations to stylish urban adventures. The Bollé logo graces one temple, while the Patou logo elegantly adorns the glass, signifying the harmonious partnership between the two esteemed brands.
The Patou + Bollé sunglasses collection is now available on the official websites of both French brands, offering fashion-forward consumers the opportunity to embrace the cutting-edge blend of Parisian sophistication and sports-inspired allure. Don't miss the chance to adorn your eyes with these exclusive and stylish accessories, created through the seamless collaboration of Patou and Bollé, celebrating the fusion of creativity and functionality in the world of fashion eyewear.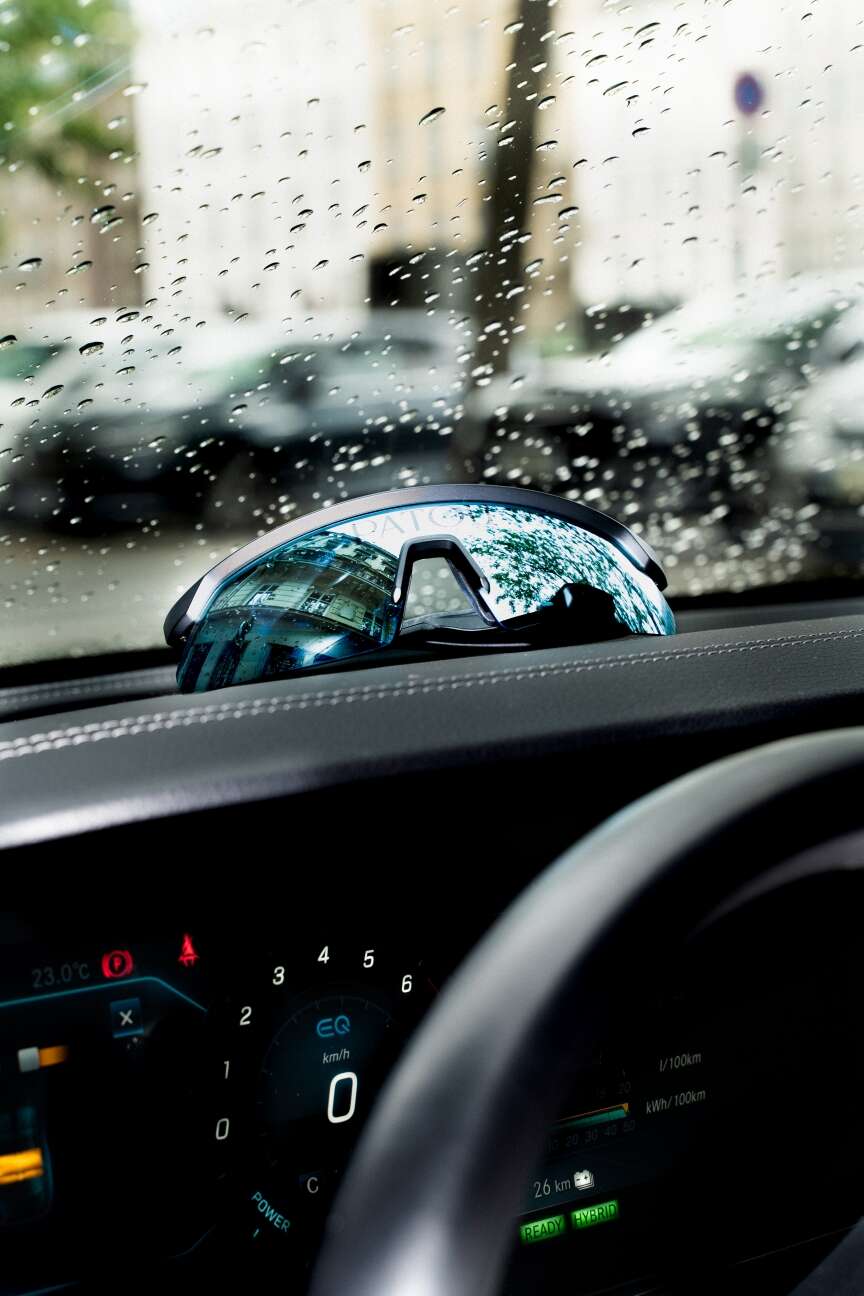 ---