adidas and Pharrell Williams have a storied history of collaborating to elevate iconic silhouettes, from the adidas Superstar to the NMD. Last year, they launched a Humanrace Samba in two colorways, featuring premium leather, suede, and zig-zag stitching to mimic the original Samba model. Today, the iconic duo introduces Humanrace Samba Colors by Pharrell, a collection of luxury footwear in a depth of colorways embody the diversity and energy of Humanrace's DNA.
This collection was born out of a desire to celebrate the craftsmanship and heritage behind adidas' epochal silhouette and Pharrell's appreciation for luxury and color.
We're instilling high quality materials and craftsmanship back into footwear

– Williams about this newest Samba launch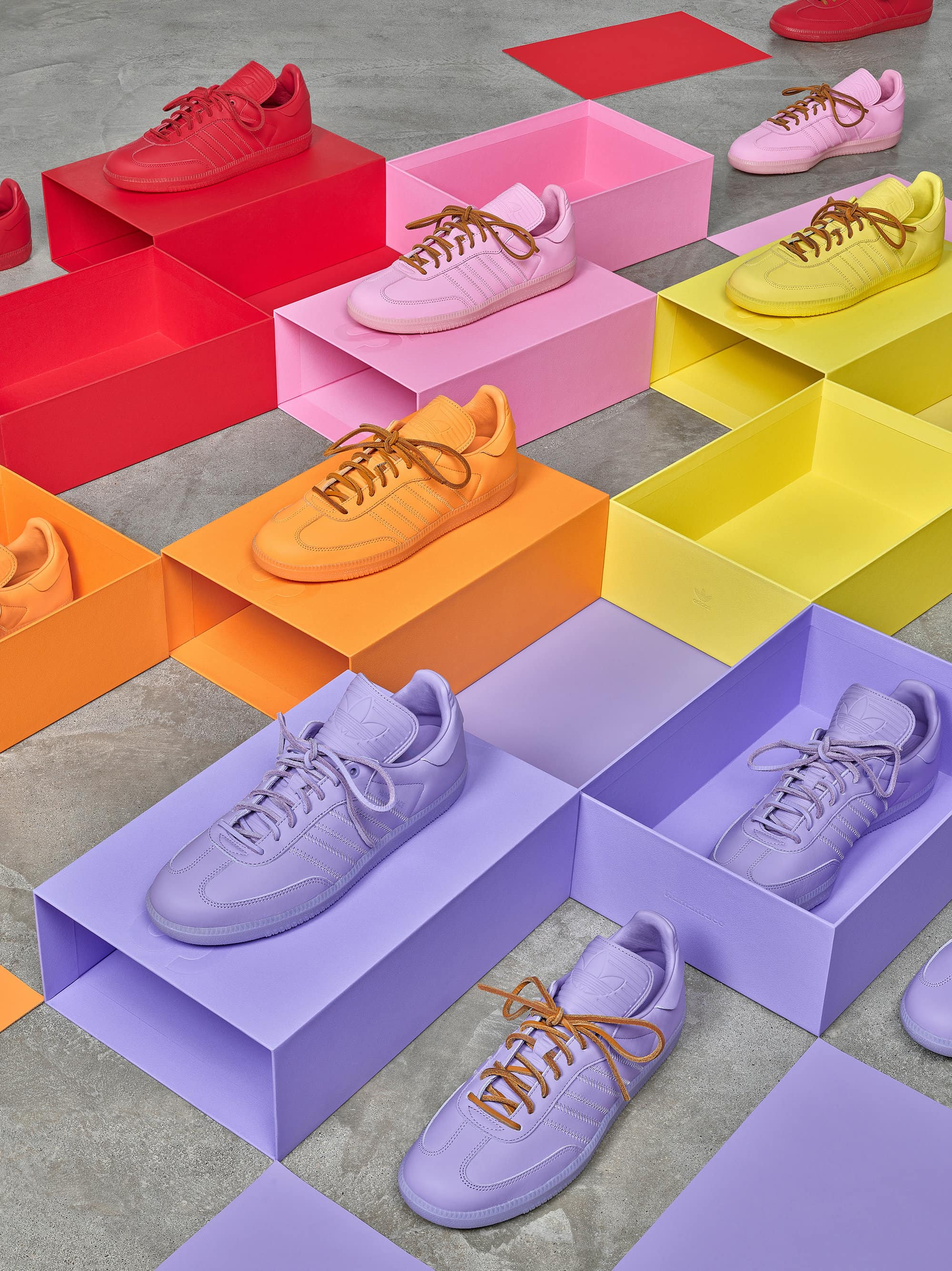 A unique and luxurious interpretation of the original Samba model, the collection has noticeable deviations from other Samba collaborations offered by the Three Stripes. While the Samba is traditionally made with a suede toe cap, Pharrell elevates the silhouette with all-around high-end leather upper and leather shoelaces sourced from ECCO Leather, a world leader in innovative and premium leather. The raw materials, sourced from the Netherlands, are transformed into the adidas Samba Leather through ECCO Leather's water-saving tanning technology, which saves 20 liters of water per hide, resulting in a higher color fastness and better performance. The extended tongue is a nod to the silhouette's rich sports heritage and the brand's unrivaled history in football.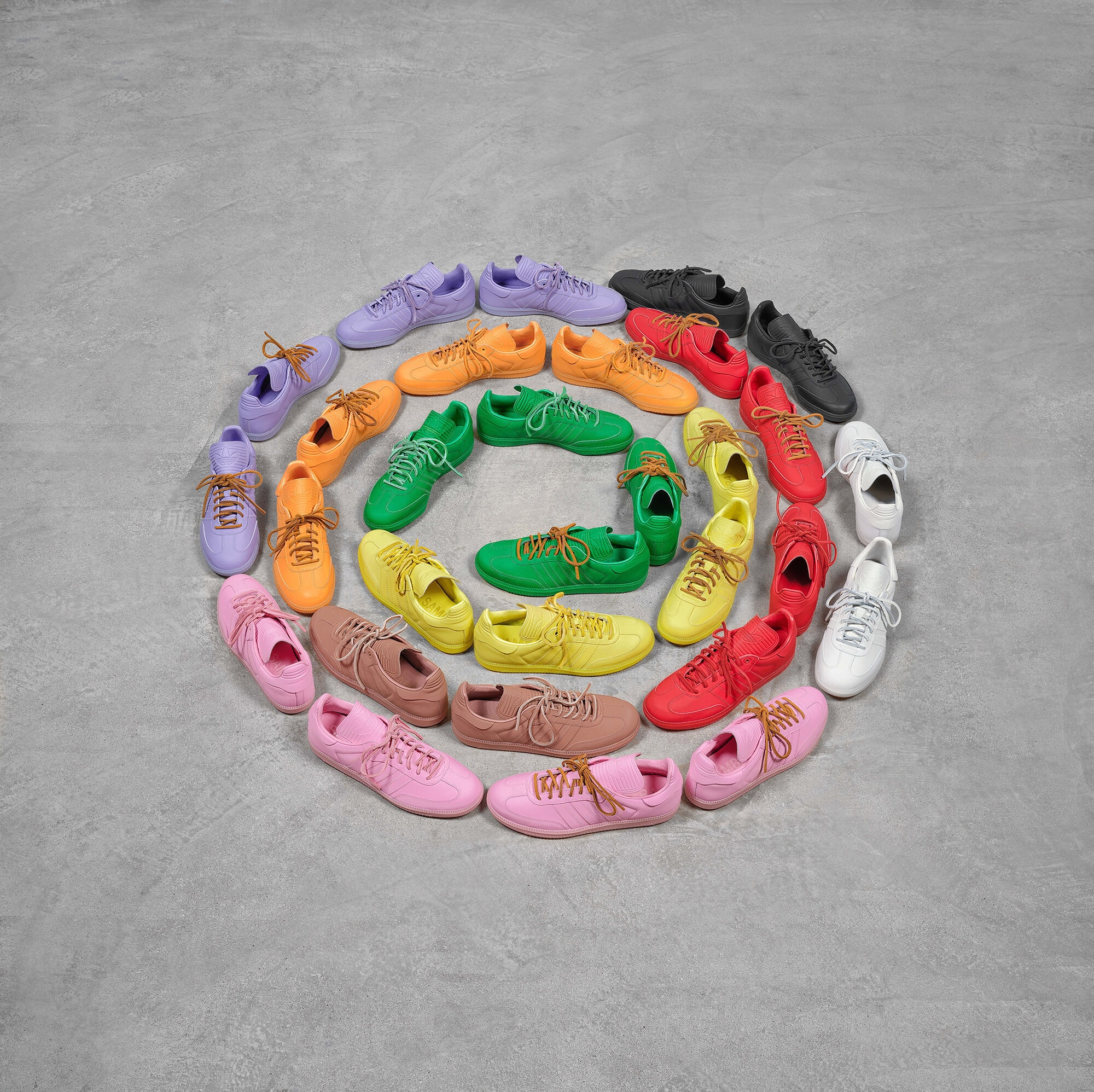 Pivoting from the traditional white or black base, the collection favors a monochromatic color scheme, featuring Yellow, Orange, Pink, Lilac, Red, and the friends and family exclusive Humanrace Green. To capture the range of colors and premium materials embodied by the collection, adidas tapped Scheltens & Abbenes for an artistic take on product photography. The campaign imagery breaks down the collection by colorway and then by material, visually exhibiting the premium craftsmanship of the collection. Along with the six colorways releasing this month, the campaign previews the Charcoal, White, and Terracotta colorways that will be released later.
Humanrace Samba Colors by Pharrell will pre-launch exclusively for the Virginia Beach community at Pharrell's Something in the Water Festival from April 28th to April 30th. The collection will be available globally on May 6th via Humanrace.com, in-store at Extra Butter in New York City and at Offspring in London.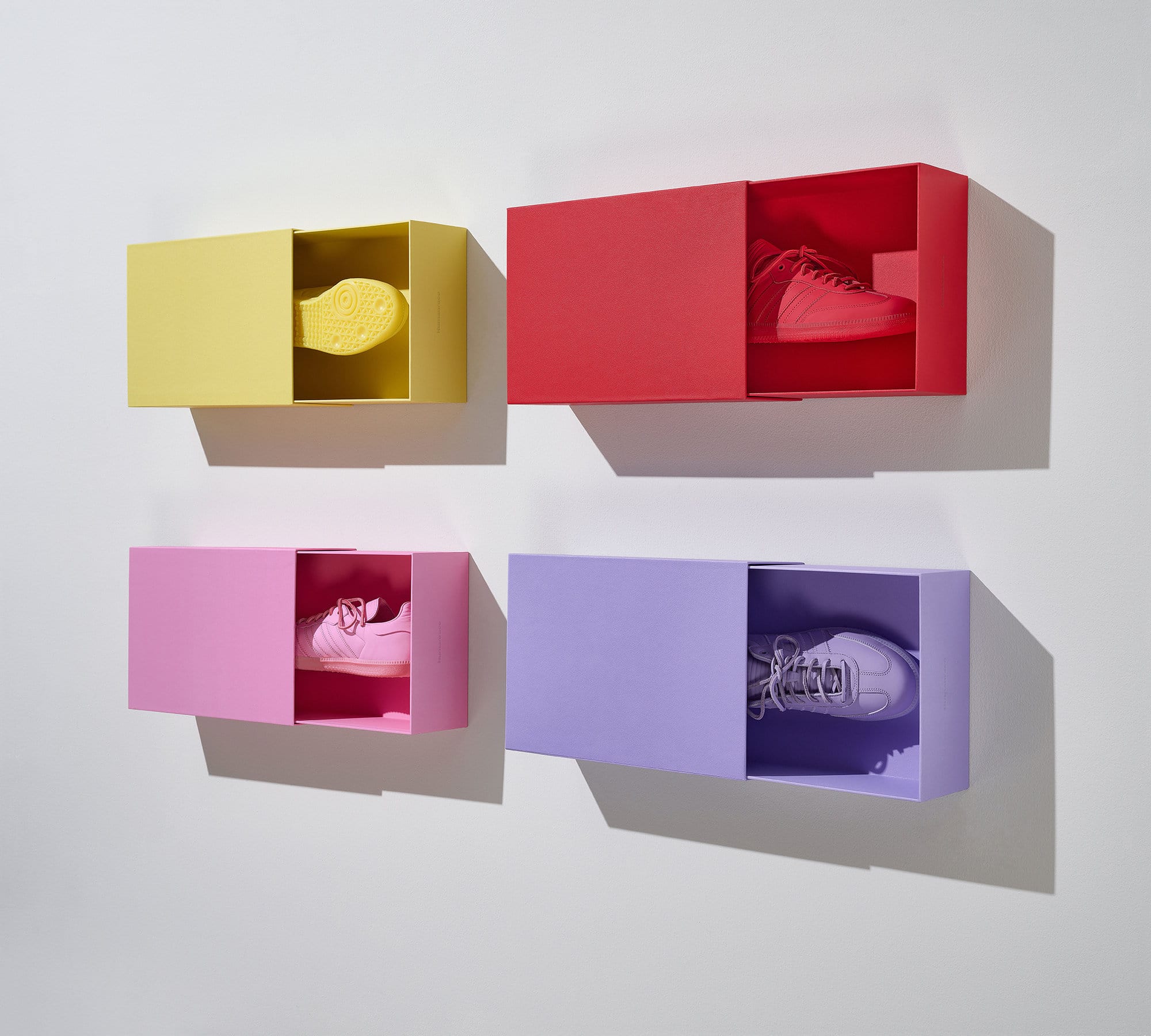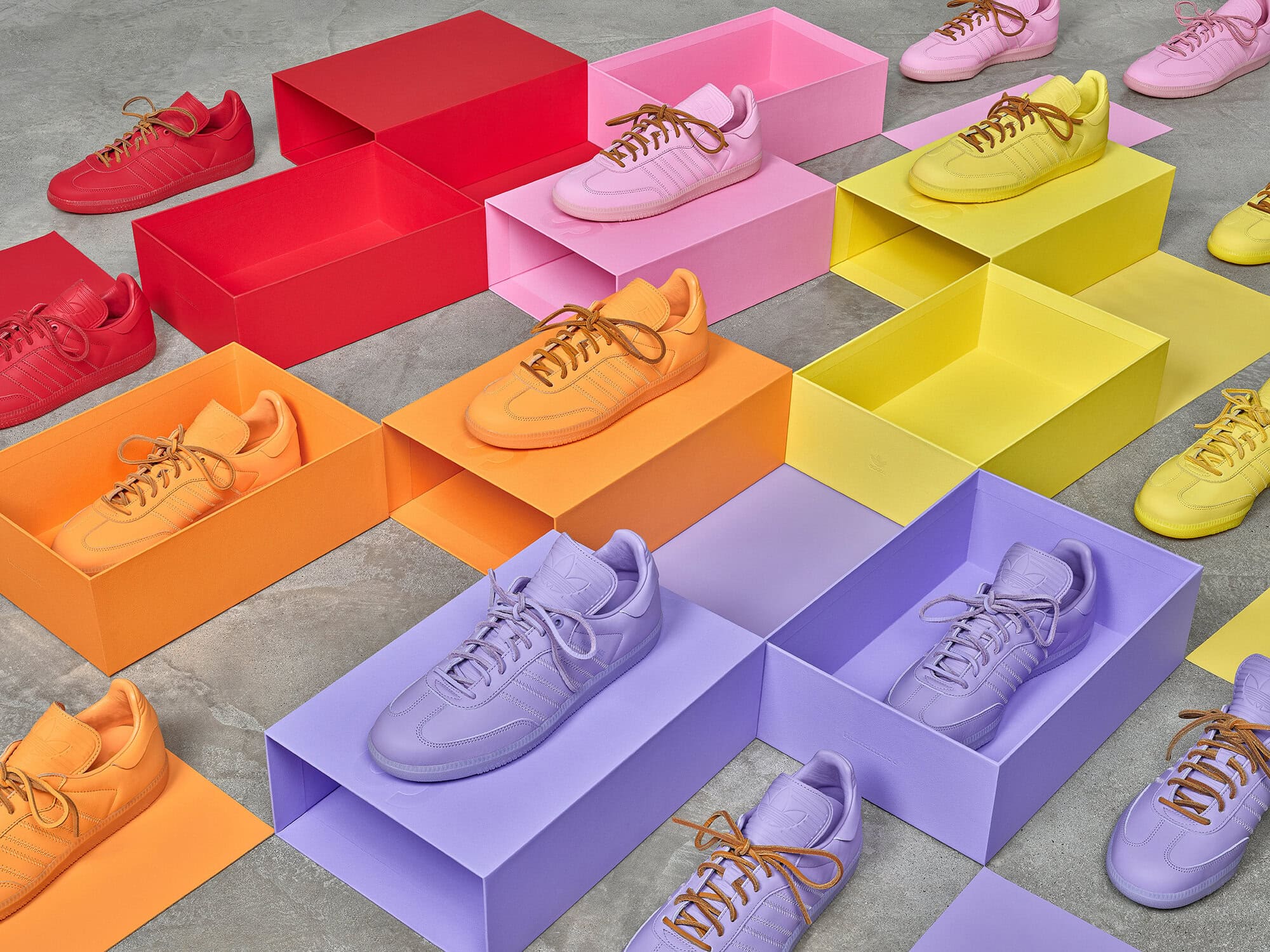 ---