Review of Prada Holiday 2022 Ad Campaign by Creative Director Ferdinando Verderi and Photographer David Sims with models Damson Idris and Diana Silvers
Prada imbues its consideration of identity and connection with a spirit of merriment and memory in its new Holiday 2022 campaign. The campaign features creative direction from Ferdinando Verderi and photography by David Sims.
Sims' imagery picks up on that of his Fall 2022 men's and women's campaigns for the brand, juxtaposing simple and elegant portraits of prolific, multifaceted actors with seemingly incongruous still-life photographs of everyday objects, imbuing them with a sense of unguessable narrative connection and esoteric meaning. For the holiday campaign, these objects are now some of those we might associate with the season and its spirit of gift-giving: a block of ice, a berry-laden branch, a gift box. Others, like a ping-pong paddle, still attest to a sense of mystery and randomness, but do nicely draw out the red of the color scheme.
Using the often trite category of holiday campaign as a launchpad for its signature intellectualism, Prada has shown thoughtfulness and tact in exploring how the totemic power of an unopened gift box can form a powerful visual motif in its consideration of desire and identity.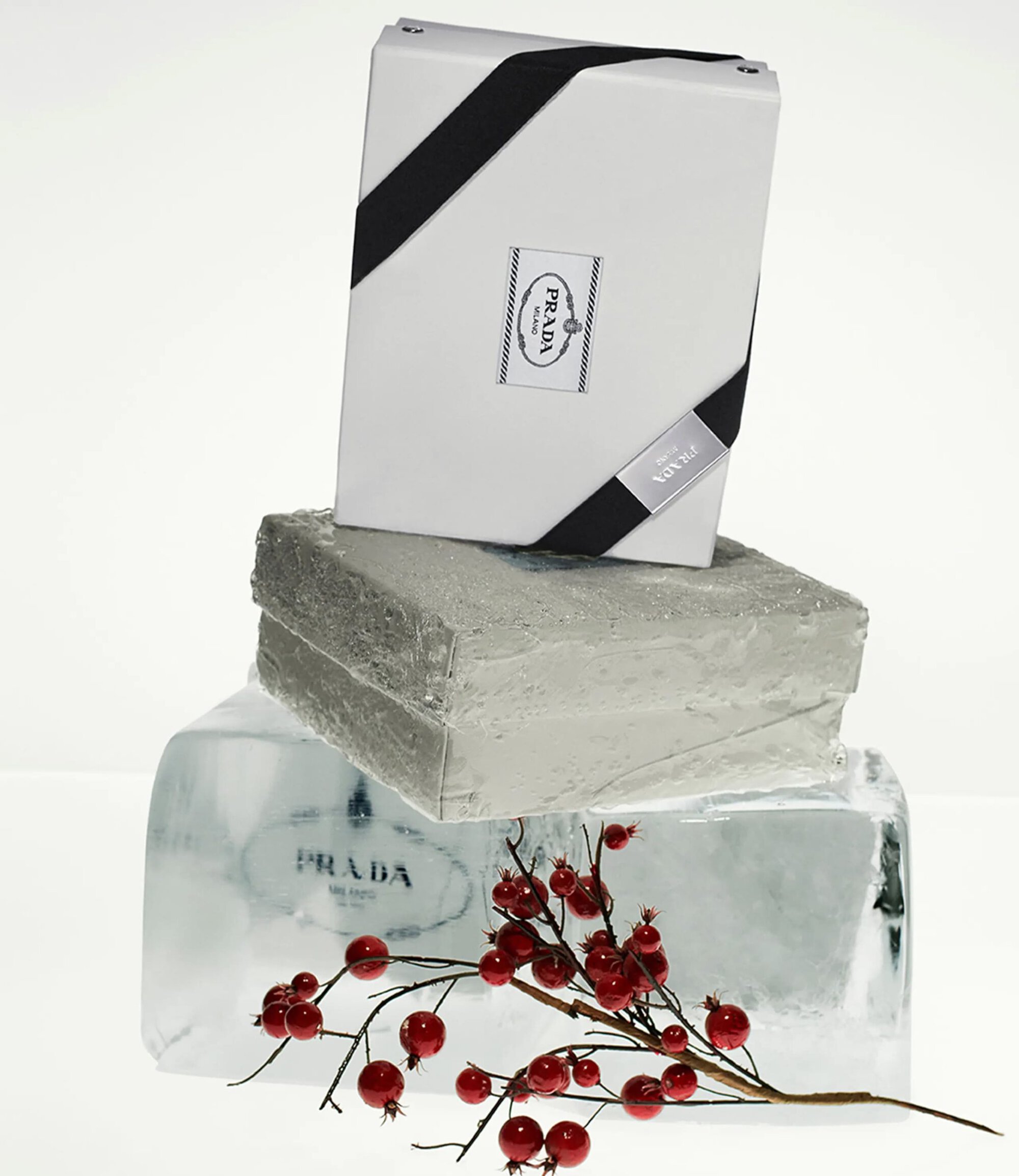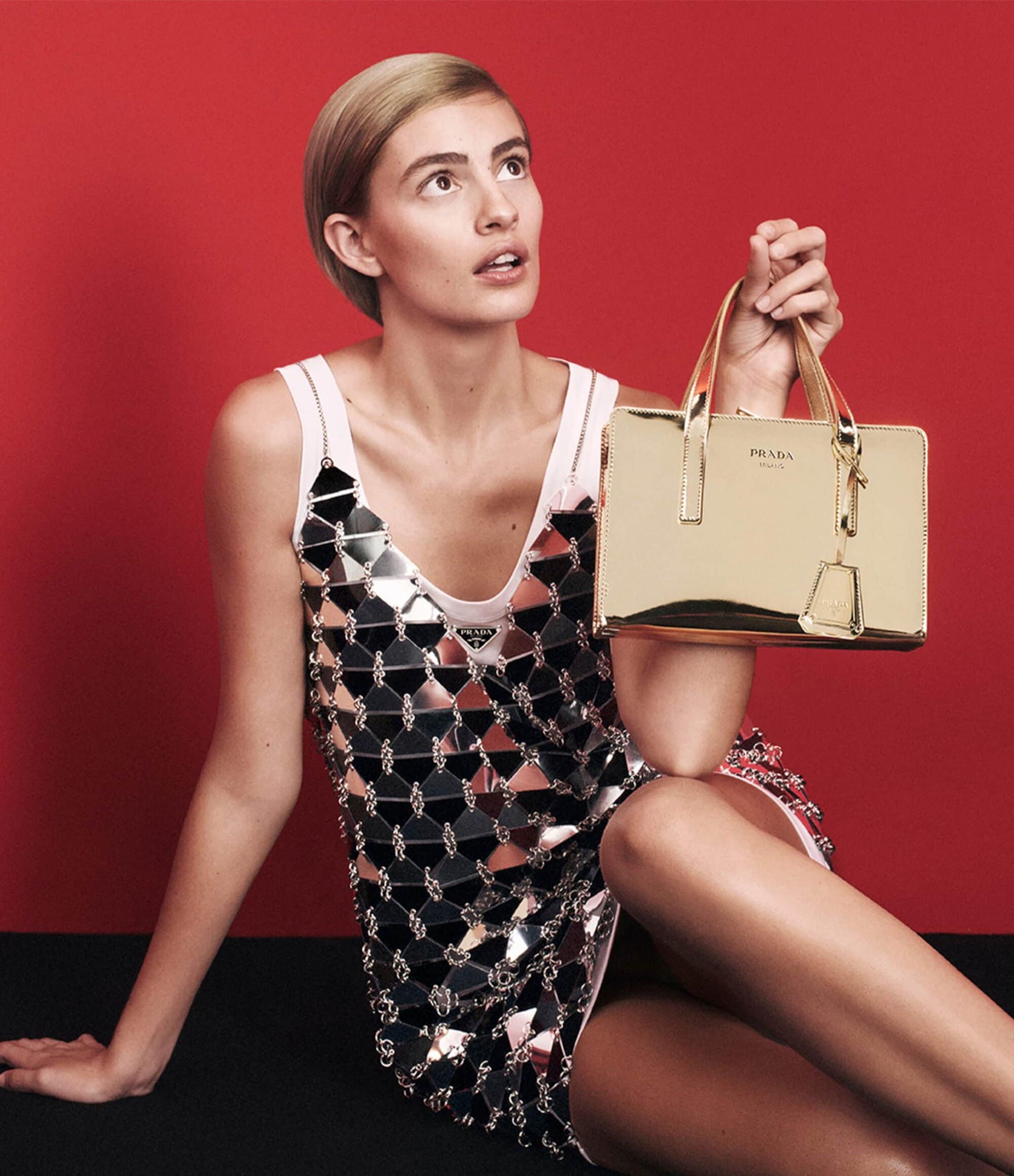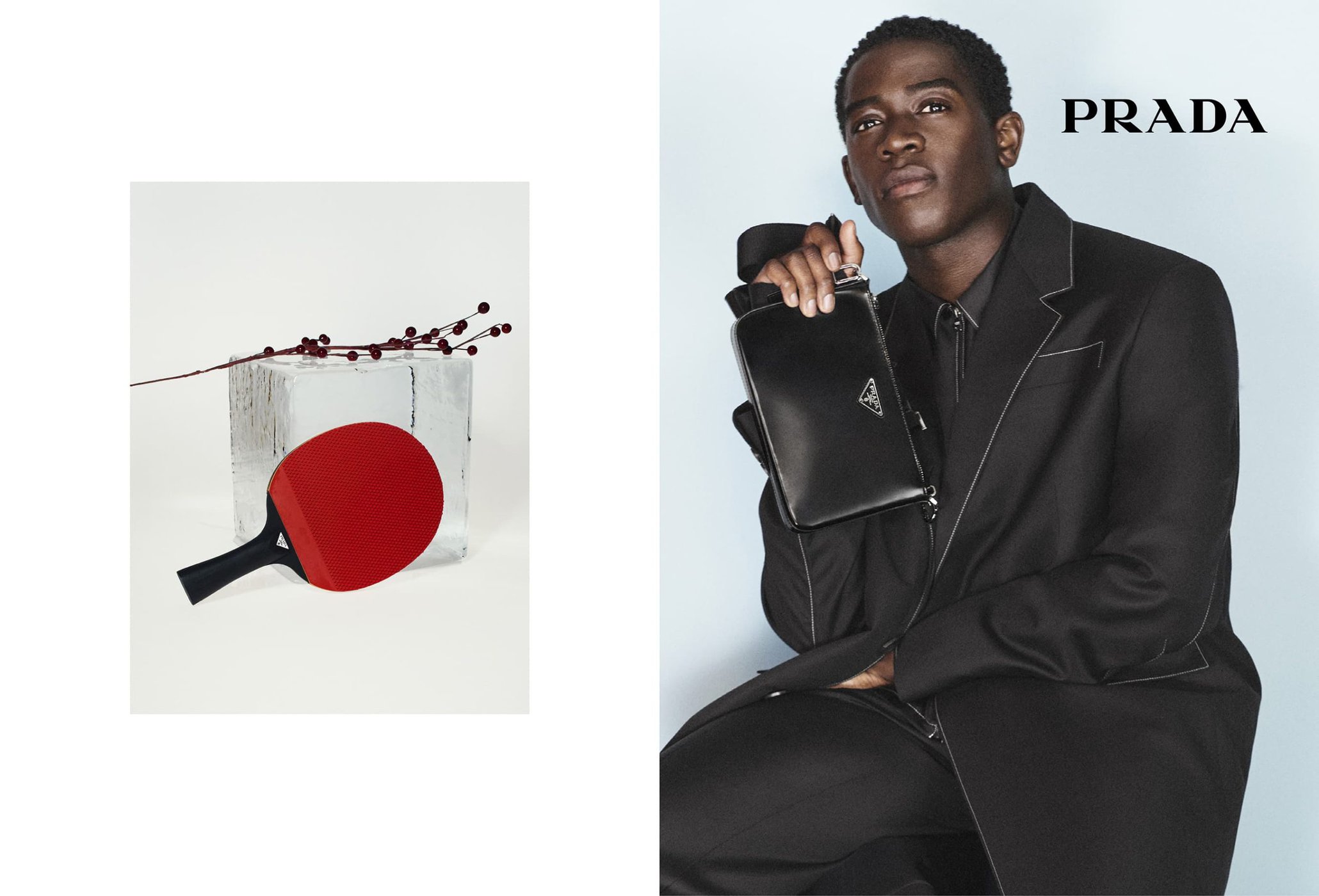 Prada Creative Directors | Miuccia Prada and Raf Simons
Creative Director | Ferdinando Verderi
Photographer | David Sims
Models | Damson Idris and Diana Silvers


---