Review of Raf Simons Fall 2022 Ad Campaign by Photographer Willy Vanderperre with models Greta Hofer and Mahault Cerfontaine
Raf Simons explores intimacy and self-reflection with a new campaign for Fall 2022. Once again the campaign was shot by Simons' close collaborator and main image-maker Willy Vanderperre.
Against a stark white studio background, Vanderperre lenses models Great Hofer and Mahault Cerfontaine as they embrace and gaze into each other's eyes. The points of physical connection between their bodies amplify the juxtaposition of fabrics and textures that characterizes Simons' collection – soft mohair against crinkly, latex-sheened leather.
In most of the images, the two models are styled identically (and even have the same haircut), which, in addition to attesting to gender-fluid styling possibilities, creates an exploration of intimacy and reflection and suggests an intriguing idea of all love as self-love – a theme frequently taken up by the philosophers.
Like the designer's collections themselves, Raf Simons' campaigns in creation with Vanderperre never mark a sharp conceptual departure or a one-off grab at the contemporary consumer consciousness, instead steadily building on each other and going deeper into their own aesthetic vernacular. This campaign is another successful example of the approach, and feels like an especially focused summing up of Simons' synthetic balance of esoteric intellectualism and touchable, visual immediacy.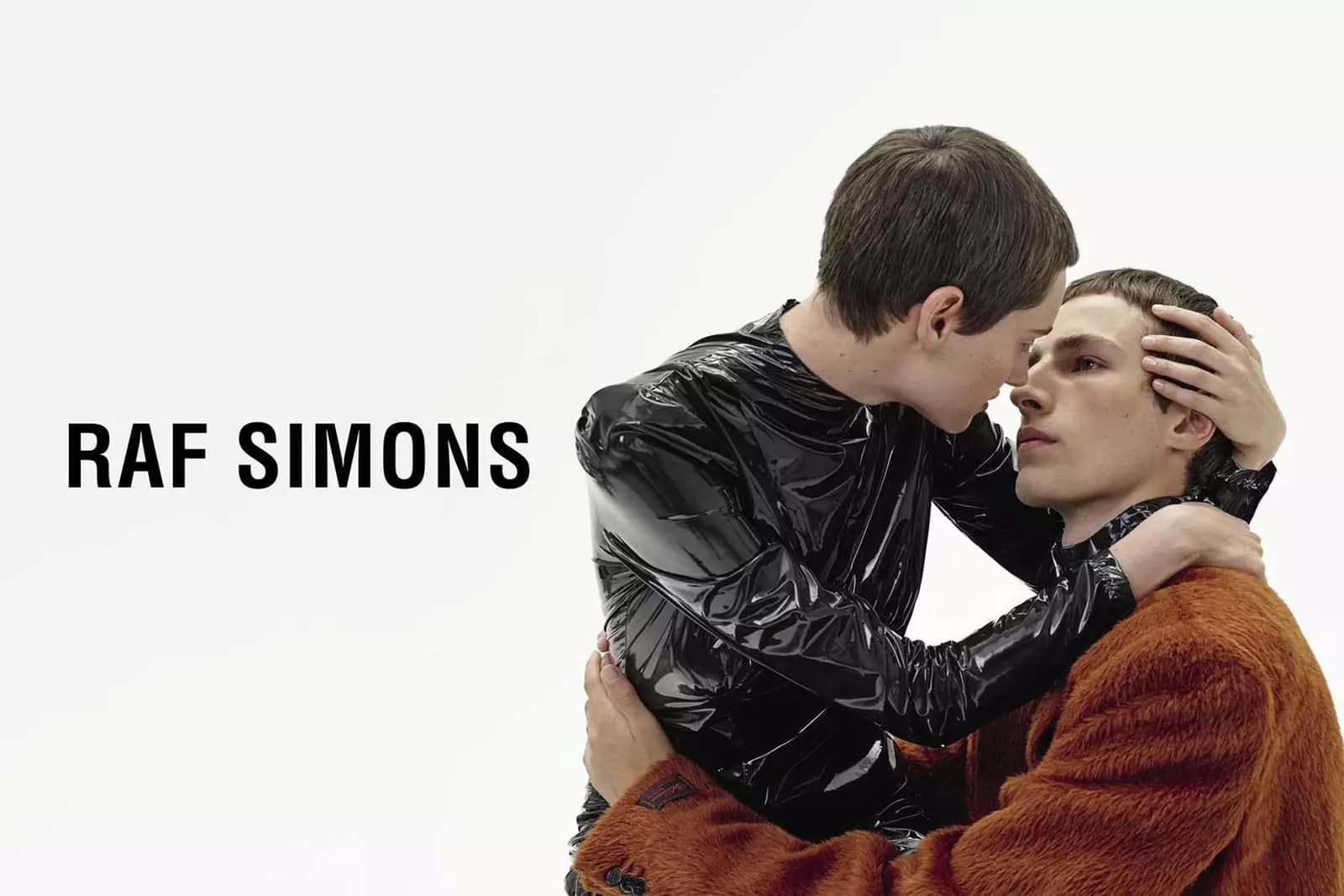 Raf Simons Creative Director | Raf Simons
Photographer | Willy Vanderperre at Art+Commerce
Models | Greta Hofer and Mahault Cerfontaine
Stylist | Olivier Rizzo at Intrepid
Hair | Louis Ghewy at M+A World Group
Makeup | Lynsey Alexander at Streeters
Casting Director | Ashley Brokaw

---