Review of Ralph Lauren Holiday 2022 Ad Campaign by Photographers Alasdair McLellan and Zackery Michael with models Shalom Harlow, Lulu Tenney, Amane Taniguchi, Sacha Quenby, Mariam de Vinzelle, Andreea Diaconu, Ella Rattigan, Coralie Jean-Francois, Tyson Beckford, Hamid Onifade, Lucky Blue Smith, Daryl Dismond, Jeenu Mahadevan, Dae Na, Simon Nessman, and James Turlington
Ralph Lauren dresses for the occasion with its new Holiday 2022 campaign, which underscores the spirit of togetherness as the ultimate gift. The campaign was shot by photographers Alasdair McLellan and Zackery Michael.
Ralph Lauren welcomes guests into the warmth of a classic holiday party. Set inside a glamorous New York apartment – which echoes the set design of the brand's Winter 2022 runway show – the imagery relates the familiar narrative of an intimate evening with loved ones, where an audience of old and new friends alike are invited to take joy in the essence of the season.
While the styling largely exudes the sophistication of black-and-white cocktail attire, moments of red and fabric textures like knits, velvet, and flannel thread a feeling of seasonal warmth throughout. This spirit is picked up by the understated holiday decor: bouquets of roses, boughs of holly. Though sophisticated and elegant, nothing here is pretentious or overly formal, instead exuding a spirit of excitement and acceptance, of dressing up in order to mark a rare moment of total togetherness.
That can seem like a difficult balance to strike, but the campaign navigates it with honesty and ease. Using the occasion of a holiday campaign to offer a distinct take on evening wear, Ralph Lauren celebrates the holiday with a unique – and uniquely Ralph – sense of warm American elegance.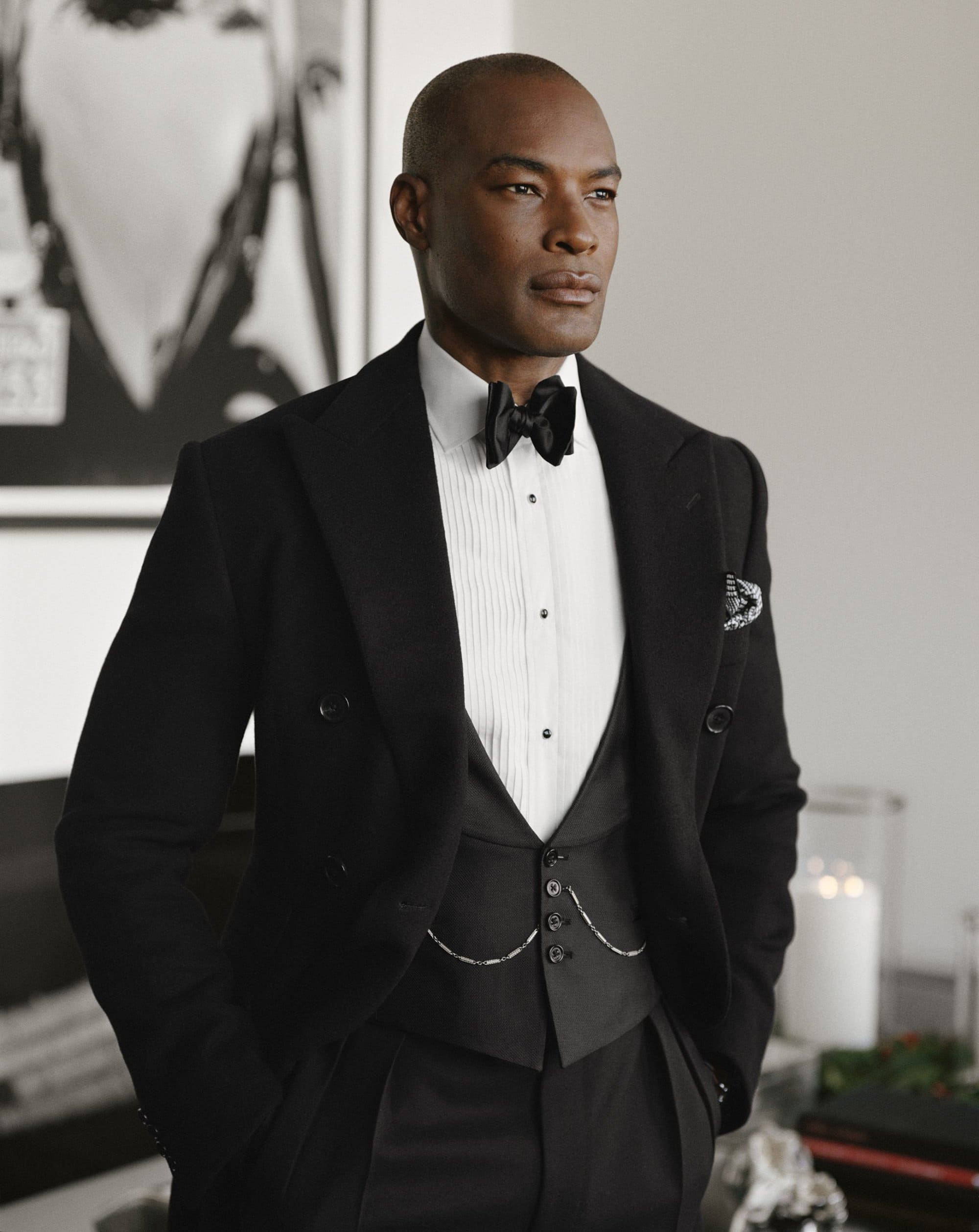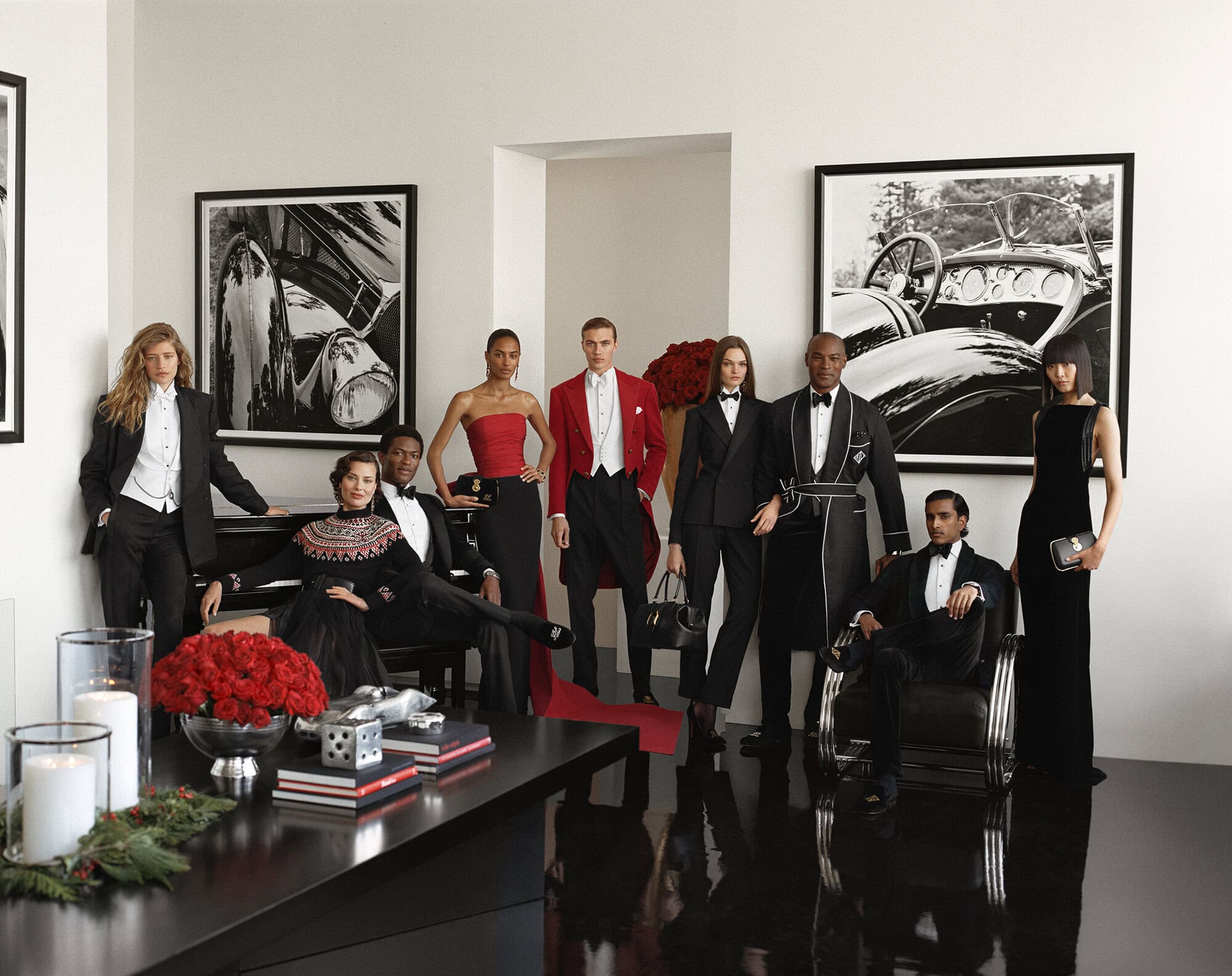 Ralph Lauren Creative Director | Jack Becht
Photographers | Alasdair McLellan and Zackery Michael
Models | Shalom Harlow, Lulu Tenney, Amane Taniguchi, Sacha Quenby, Mariam de Vinzelle, Andreea Diaconu, Ella Rattigan, Coralie Jean-Francois, Tyson Beckford, Hamid Onifade, Lucky Blue Smith, Daryl Dismond, Jeenu Mahadevan, Dae Na, Simon Nessman and James Turlington

---