Amsterdam-based fashion brand Scotch & Soda has teamed up with Warner Bros. Discovery Global Consumer Products for the launch of a capsule collection for Spring 2023. Featuring the iconic Looney Tunes character Bugs Bunny, the capsule is a playful way of saying "That's All Folks" to 2022, while welcoming the new year with good vibes.
Known for his quick wit and carefree personality, Bugs Bunny perfectly channels the ethos of Scotch & Soda, based on the free spirit of Amsterdam and relentless optimism. Celebrated across the Looney Tunes x Scotch & Soda capsule, the universally loved "wascally wabbit" is bound to bring back memories and inspire new ones as people discover and wear their favorite pieces.
The capsule highlights joyful graphics and details, with unisex styles for adults such as the varsity jacket showcasing Bugs Bunny on the front and the back, finished with the letter S (for Scotch & Soda) and Looney Tunes' iconic line "That's All Folks" on the chest. The capsule also includes printed t-shirts, sweatshirts, sweaters and accessories. "Good vibes" is printed across a sweatshirt and t-shirt, a playful twist highlighting the brand's free-spirited attitude.
The capsule will be available in Scotch & Soda's stores and on scotch-soda.com, as well as through a selection of wholesalers.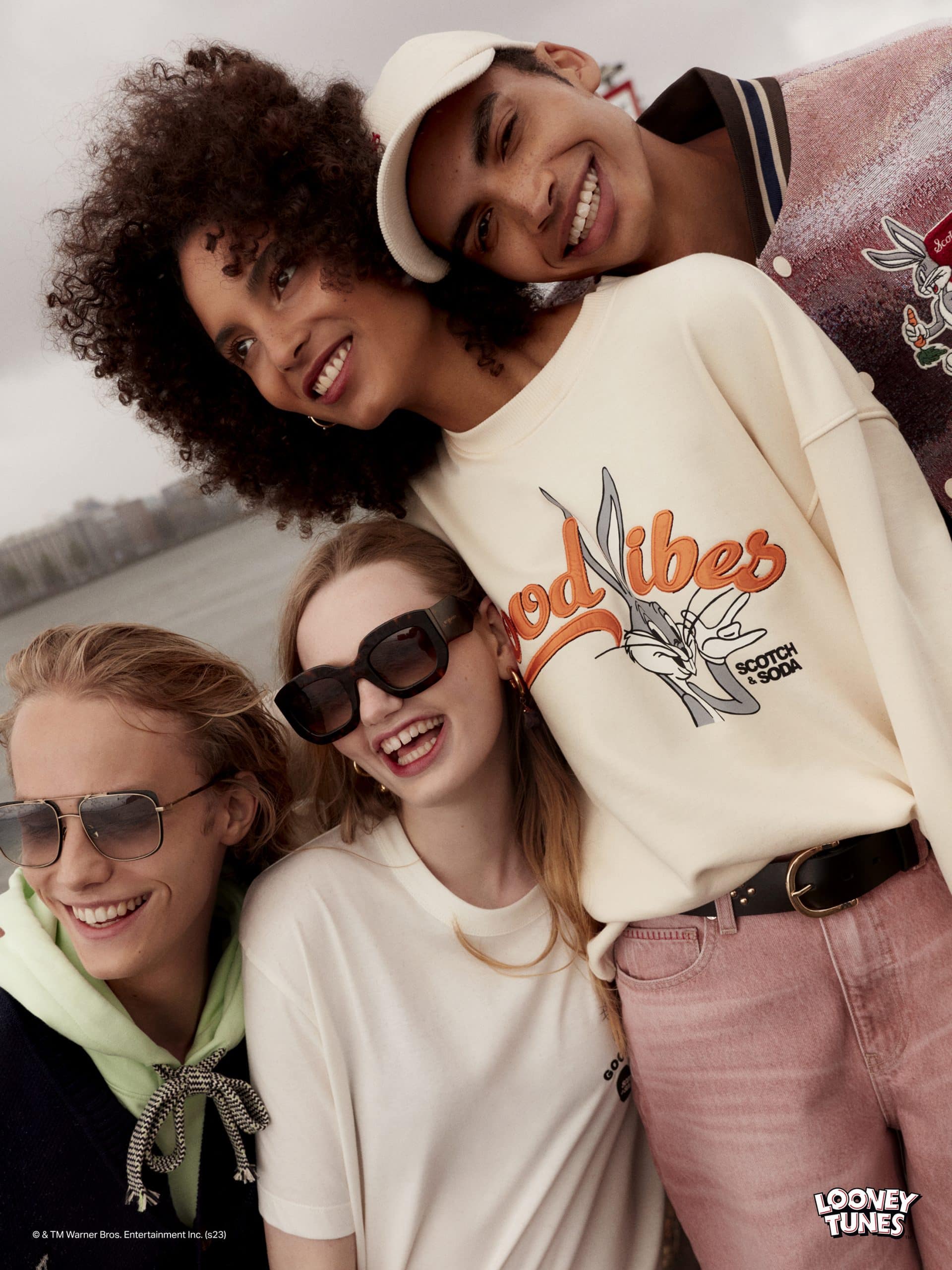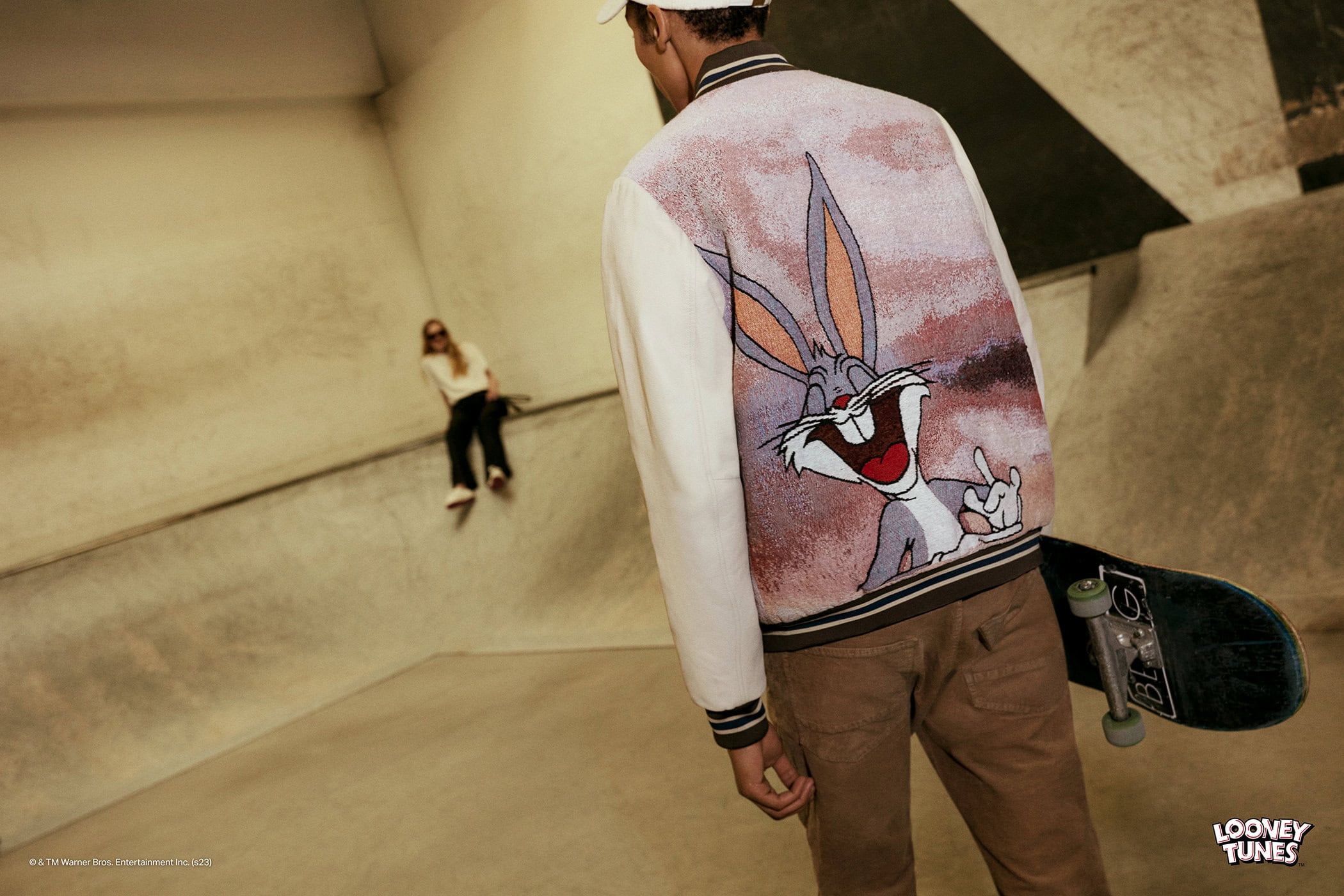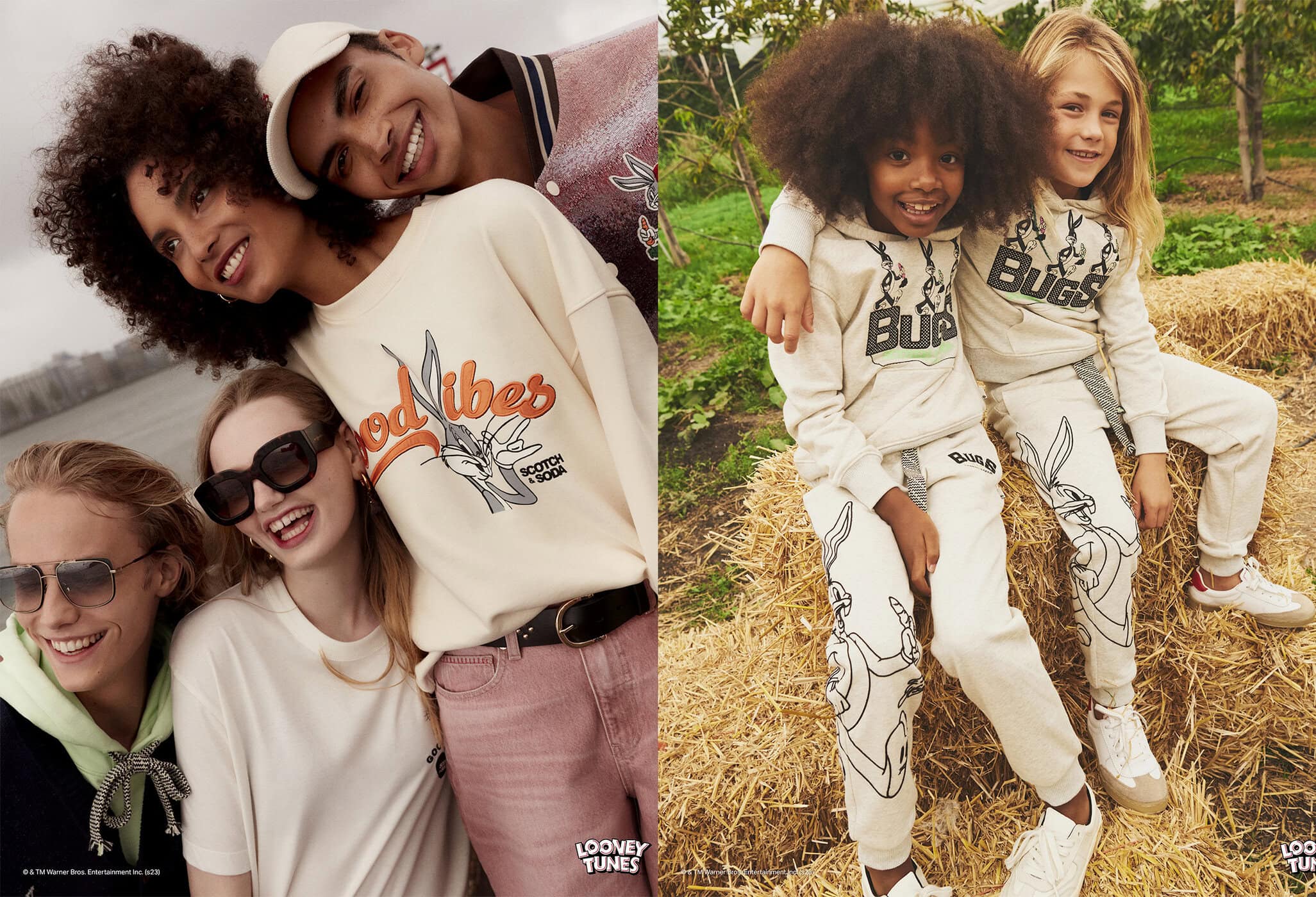 ---