Iconic New York City luxury footwear brand Stuart Weitzman partners with Brooklyn-based brand KidSuper to create the limited-edition Stuart Weitzman x KidSuper Capsule Collection for Spring 2023. 
Created by Stuart Weitzman Head of Design Edmundo Castillo and KidSuper founder Colm Dillane' the collaboration brings together two New York City fashion forces as it pairs SW's signature silhouettes with select pieces of Dillane's artwork. The result is a capsule of wearable works of art that nods to SW's vision of creating shoes that meld artisanal Spanish craftsmanship and precisely engineered fit to empower women to stand strong. At the same time, the capsule also stays true to KidSuper's vision of disrupting and democratizing the art world to make art available to all.
"I like doing unexpected things and expanding the universe of KidSuper," says Dillane of the collaboration. "I started as a kid making T-shirts in my high school, and now to be able to collaborate with a luxury shoe company and create my own version of the heel — it's been a dream."
The capsule is brought to life in the campaign short film concepted by KidSuper, which is known for its ambitious and viral films. Inspired by powerful women, "The Shoe-In" stars Emmy-Award- winning actress, producer and activist Mariska Hargitay, known for playing the indomitable Captain Olivia Benson in the police drama "Law & Order: Special Victims Unit." In "The Shoe- In," filmed in Midtown West, Manhattan, Hargitay leads an eclectic group of New Yorkers in a heist to prevent a piece of artwork — one of the pieces featured in the capsule — from falling into the wrong hands. Featuring cameos from NYC personalities, rapper Big Body Bes and DJs Angel + Dren, as well as Castillo, the film encapsulates the energy and creativity of the collaboration.
"I loved working with the Stuart Weitzman and KidSuper teams," says Hargitay. "My day job is serious business to say the least, so I loved the whimsy and how-about-we-try-this feel of this shoot. I adore fashion, the play and expression and creativity of it all, and being able to partner with one my favorite shoe brands in combination with a designer who is on a rocket ship to the top was just incredibly exciting. I'm so happy to be a part of this project — and I love carrying a work of art with me with every step I take."
The limited-edition collection features two of Dillane's artworks — depicting scenes from a subway platform and an image of a mother and child — applied to the New York City-based footwear brand's sandals, booties, loafers, pumps and even scarves.
"Fashion is art. We all want to wear art. We all want to collect art — and this collection is the perfect form of wearable art," says Castillo. "It made sense to take our most iconic silhouettes and incorporate KidSuper's artwork. Each style is a beautifully crafted statement piece you'll want to wear and cherish forever."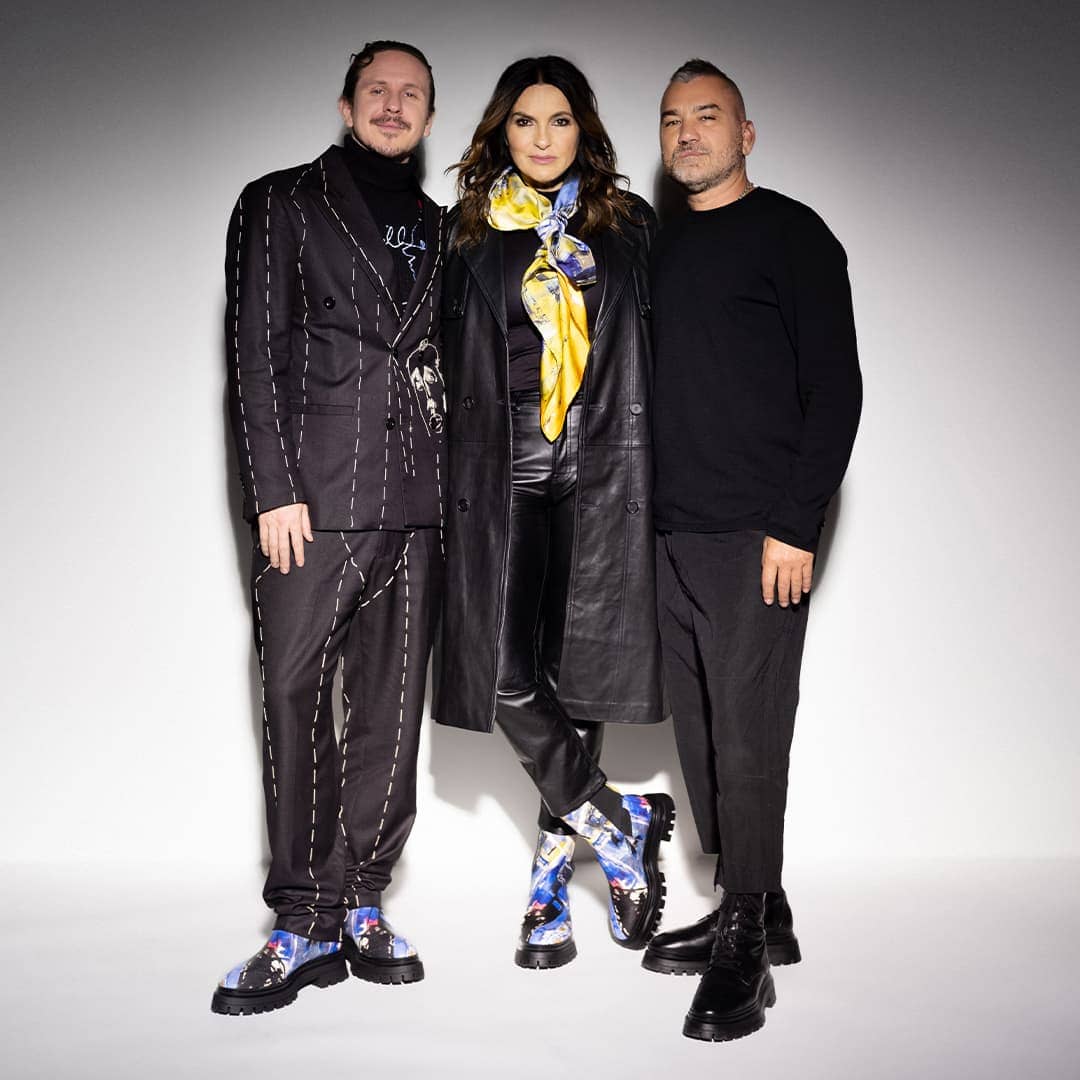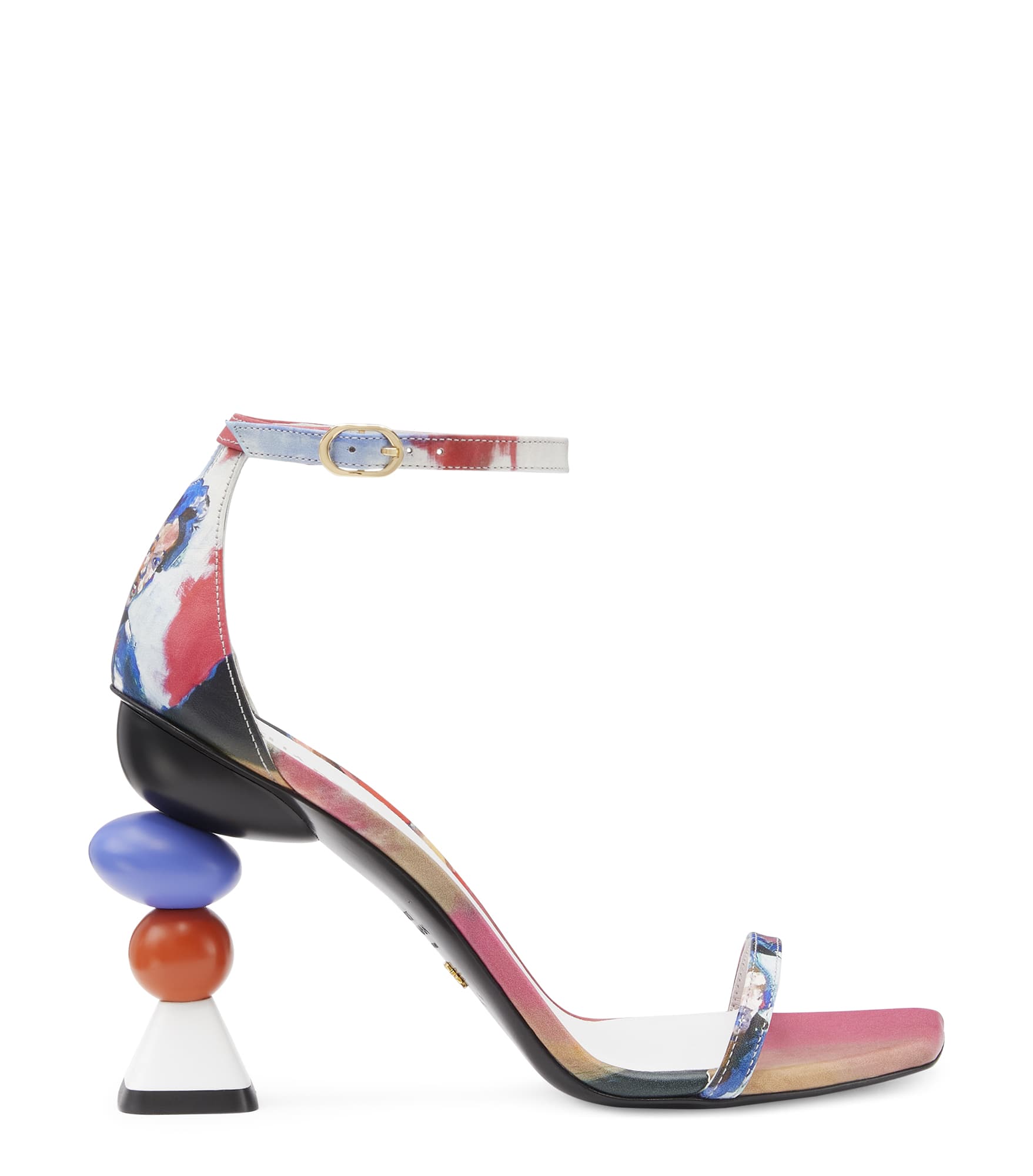 ---