---
While many open their invites as soon as they arrive looking to gather contextual clues pre-show as to the designer's vision, The Impressionist tries to hold off opening the invite for as long as possible, partially to experience the show without the teaser, but mainly for the sake of preservation as we covet the invitations as precious objects.
Invitations are an extension of the designer's narrative and the thinking/design/execution are worth celebrating.
Hedi Slimane's show invite for Celine came with a classic fabric-bound hardcover containing a series of large double-sided posters featuring photos' of natural gemstones and minerals. The stones were integrated into the oversized necklaces featured on Celine's runway and the collection of posters projected the beauty of nature in a manner that made the invite a collectible that could be filed on a bookshelf. Seemingly implying a catalog of future posters could roll out in future season as Slimane is a master of consistently and artistry.
Miuccia Prada followed up her men's artisanal cubist invite with a move curvacious version for her women's show. The burst of red and curved lines was also echoed in her show set.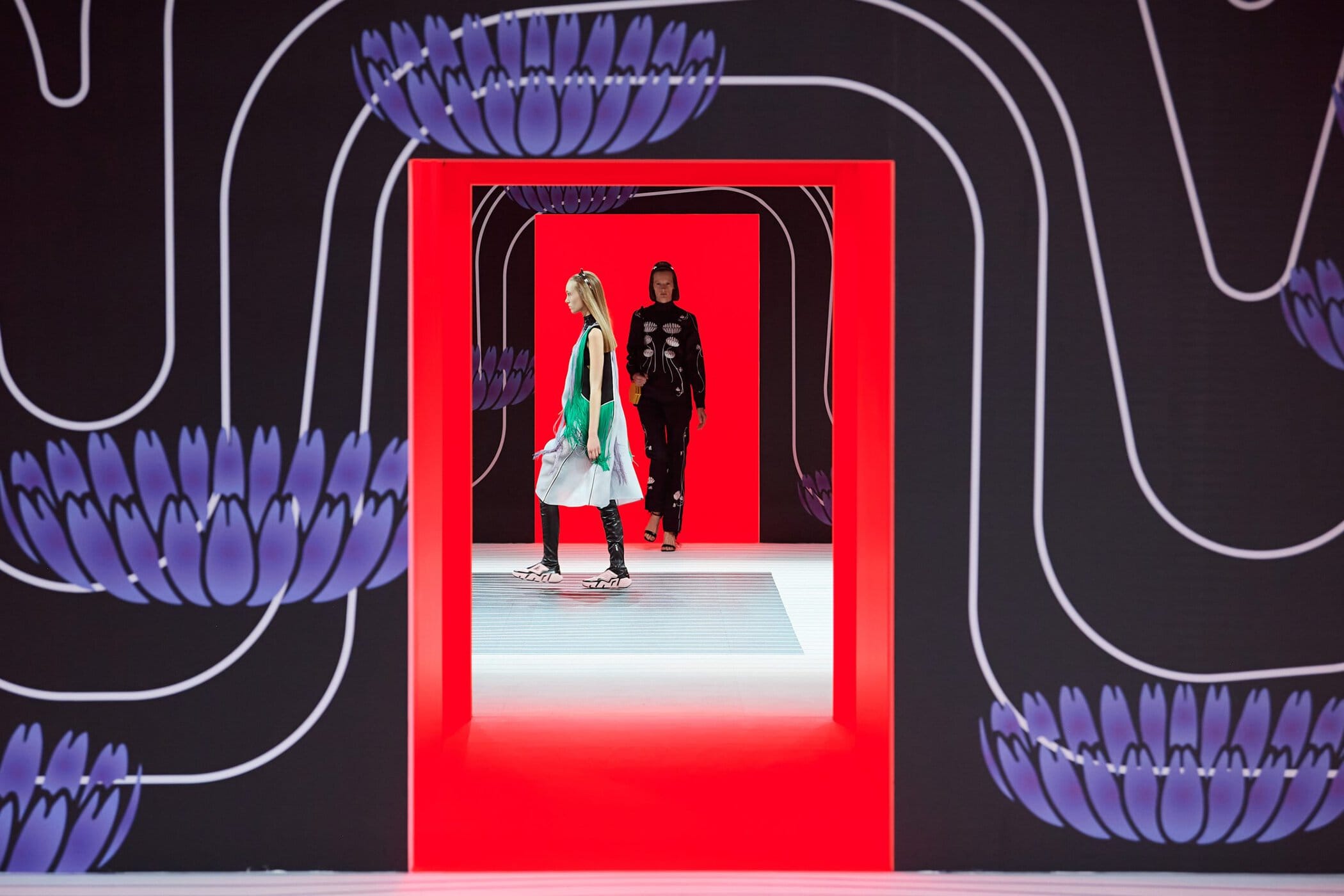 Donatella Versace's show played with the idea of a distorted sense of self-reflection so it is no wonder that her Versace invite featured a mirrored back invite with wave-like graphics. That concept was accomplished at the show as showgoers faced a digital screen that acted as a funhouse mirror warping the guest just prior to the show beginning.
Perhaps this season's most unusual invite came from Kanye West who crashed into Paris Fashion Week with an impromptu show influenced by his "sample lab" in Cody Wyoming. The invite came in a muslin drawstring bag with sage sticks and 'rattlesnake eggs,' an envelop gag-gift you can buy at most truck stops in Wyoming. Photos of the invite hit Instagram and prompted a PR sensation which is certainly what the house had hoped for.
The idea of invites going beyond the attendees is growing as editors and influencers alike are more than happy to share via social how fortunate they are to receive invites and their excitement over them. We too share that excitement and recognize that invites are simply the first page of a story. But what a great story to dive into.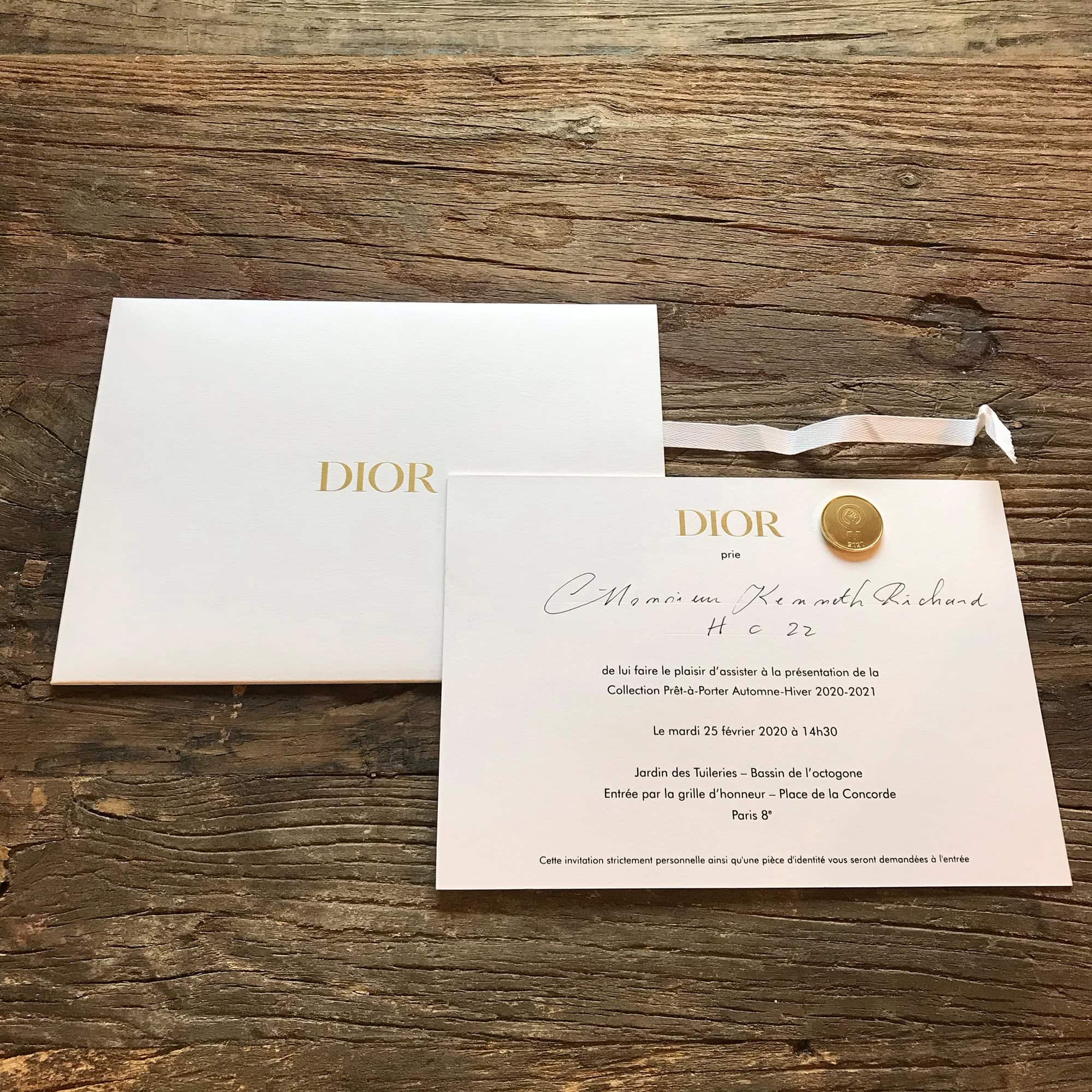 ---