By Anna Ross
It's a $16.4billion industry that consumers trust and is proven to help build brands at every industry level. The Impression uncovers how to win with Influencer Marketing now.
Index
1. Understanding The Market: Why and how did the influencer become so important?
2. Finding Talent: Sourcing, scale and relationship building
3. The Cost of Influence: How much should brands budget and who charges what?
4. Measuring Success: Relationships are one thing; results are another. How to measure the success of your campaign.
Understanding The Impact of Influencer Marketing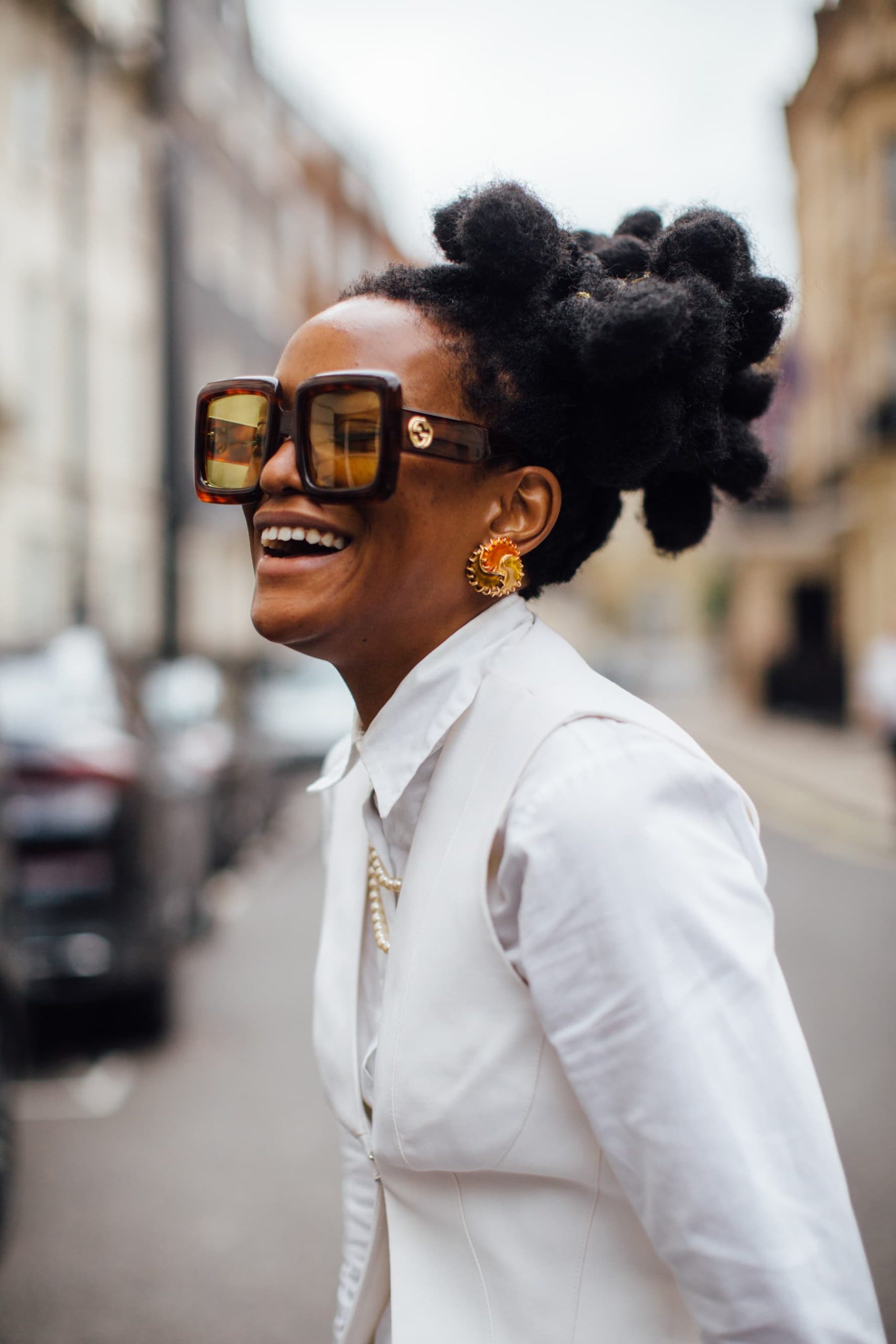 Last year, The New York Times moved its influencer economy coverage from the 'Style' to the 'Business' section. The shift was indicative of the increasing conversion in power from brands towards influencers – and the booming influencer economy – which, this year, hit a global valuation of $16.4billion. But why has the ecosphere of the influencer become so dominant?
The past decade has brought a behemoth of social, political and technological factors that have altered the way consumers behave and businesses communicate. Social media, in particular, has revolutionized communications both on the consumer and business end. For consumers: its platforms present a honey-pot of new brands, alongside an endless stream of peer-to-peer recommendations and product placements. For businesses: the platforms offer a cost-effective, way to target new customers while building brand awareness.
However, there's a gray area looming around its ecosphere. The influx of choice coupled with the openness of social commentary has created an imbalance of trust between consumers and brands. While brands continue to push the hard sell, consumers are more inclined to trust word-of-mouth recommendations, seeing influencers as an extension of their community. According to a study by Marketing Consult:
82% of consumers trust the opinion of influencers or peers, compared to only 42% who trust brands. This much is clear: A brand is no longer what they say they are but what their consumer says about them.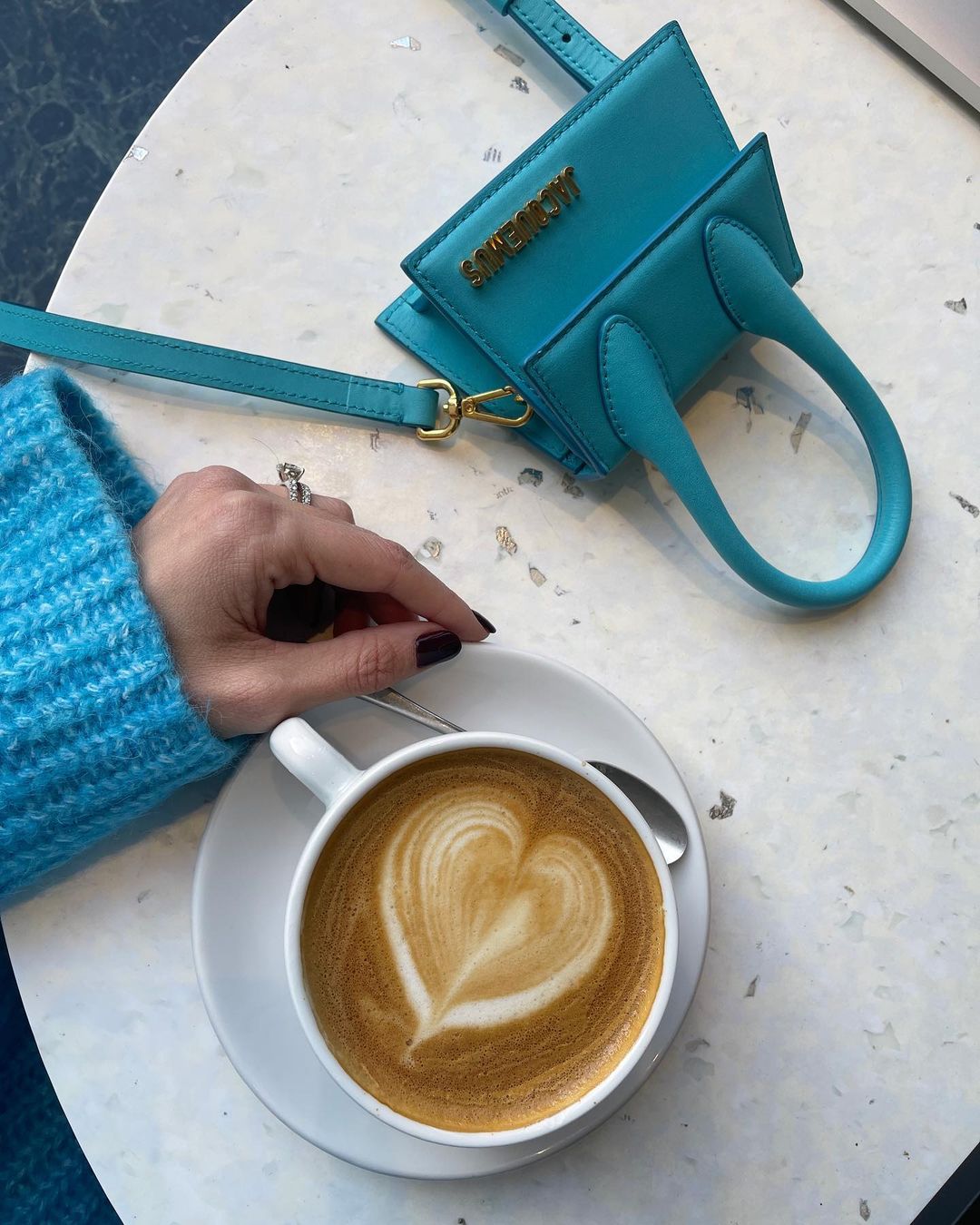 Earlier this month, I wrote about the internet's impact on the world of fashion communications; the very same is valid for marketing. In the years that pre-dated social media, the most effective campaigns were often the glossiest, with the most star-studded cast or the most prominent billboard. Come 2022, a different rule book applies.
The decline of print media coupled with a global pandemic proved the cherry on top of the proverbial cake for the impact of influencer marketing. As consumers pivoted to life at home, so did businesses' marketing strategies. As other forms of advertising became either irrelevant (or impossible), the relevance of influencer marketing became all the more relevant.
One such example of this was ASOS, the online fast-fashion giant, who, while other companies buckled under the strain of Covid-19 – thrived. In 2020, ASOS reported a 19% YOY increase in sales at £3.26billion and an annual profits rise of a staggering 329%. In addition, an influx of 3.1M new customers joined in one year, while their Instagram account grew by 1.16 million retrospectively.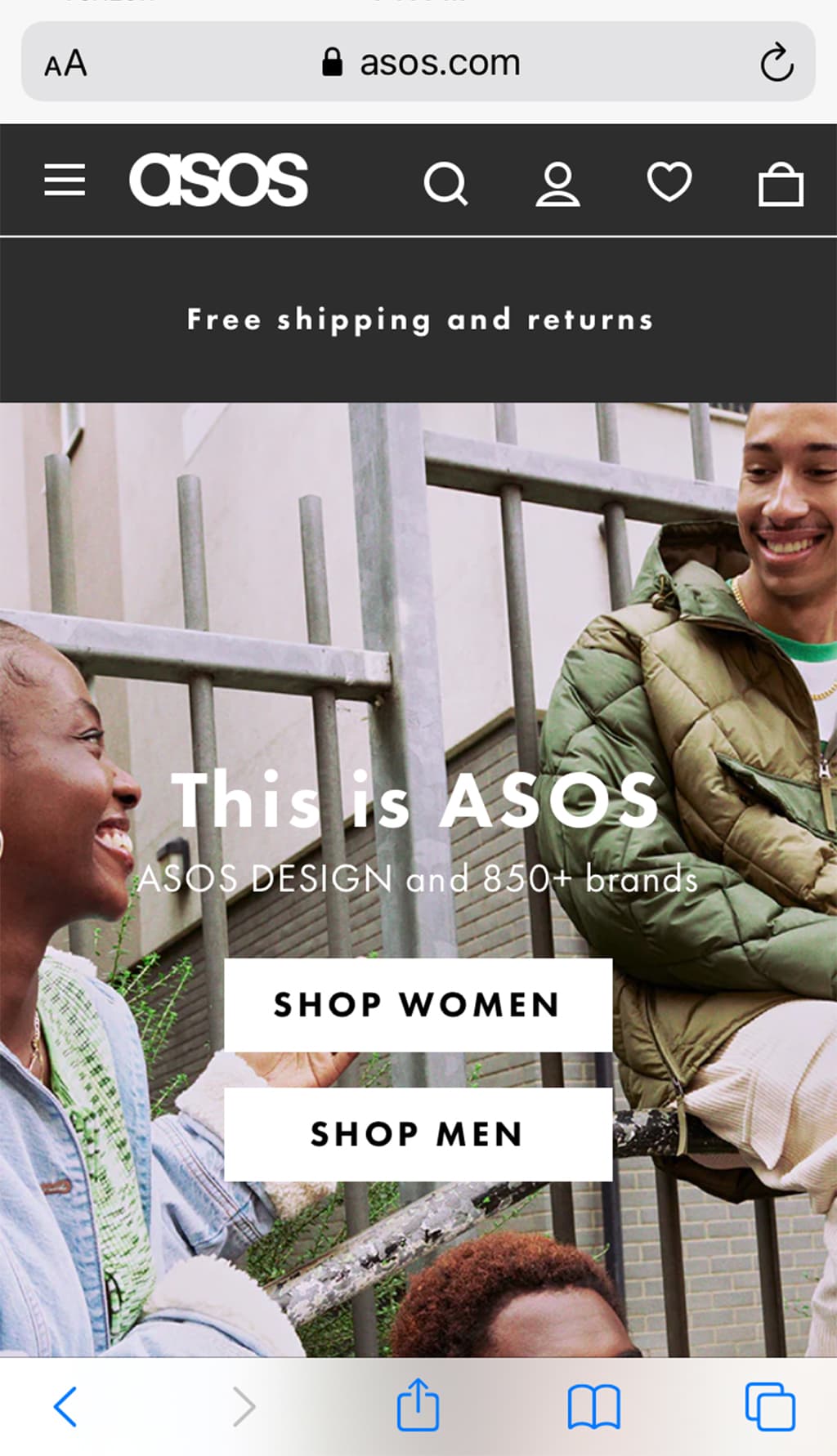 How? As the consumer spent more time on screen (increasing by an average of 76% during 2020 according to a study by Lensore), ASOS's digital marketing shifted accordingly. In lieu of traditional fashion shoots, ASOS enlisted the help of their 'ASOS Insiders' (a type of in-house influencer and/or employee signed on with the brand for a long-term collaboration) in a mix of paid partnerships and product seeding, specifically around homewear, workout gear and beauty. Using campaign focused hashtags such as #athomewithASOS, the company was able to generate a plethora of branded content to their 11M followers at a time when they were stuck at home, working from home, or working-out at home. ASOS was showing content that was valuable to them via peers they trusted and followed.
However, not just 'influencers' hold the power but a brand's collective community. In the spirit of 'you can only be what you can see'; the influx of IRL users promoting ASOS products online increased the brand's bank of UGI (user-generated imagery), providing their customers with a visual resource of in-person testimonials – and the business with an abundance of organic content available to re-share on their platform. What better endorsement to a brand than a library of millions of actual people posting your product amongst their community?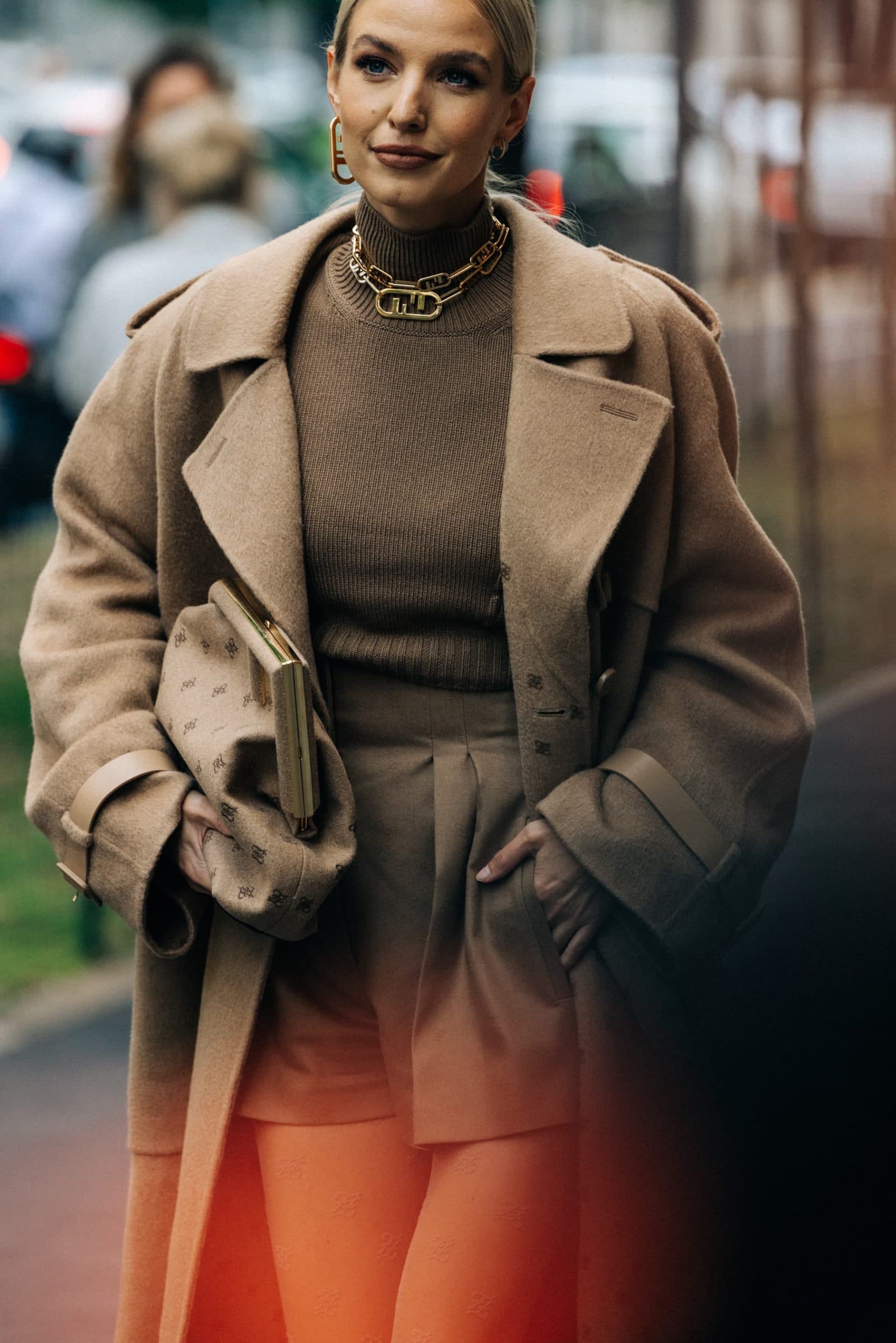 Their feed is now aflush with user-generated content; ASOS's success captured the very essence of the power of word-of-mouth marketing. People buy from people.
In 2022, influencer marketing is not about business transactions but about creating genuine relationships that reinforce trust, transparency, and a sense of community between consumers and brands.
Influencers have already earned the trust of their audience; brands need their help to widen their horizons.
Finding Talent
1. Authenticity if key
With the formula seemingly tried and tested, the figures remain relatively shy for fashion brands leaping into influencer marketing. According to ION, only 57% of fashion companies use influencers as part of their marketing mix, while 21% plan to add it to their strategy in the coming year. However,
According to influencer marketing software platform GRIN, nearly 98% of brands say that an influencer strategy has positively impacted their business. (Grin, 2022)
The appetite is growing, and the results are clear. However, the landscape of influencers is increasingly cluttered. According to Signalfire, there are now over 50million accounts that are deemed as influencers, worth over £104billion. As a result, brands are spoilt for choice.
As such, a wealth of businesses and specialists have emerged in the market to help brands find their perfect match. One such person is Natalie Sen, a Talent Manager at IGH Talent. Her secret for success?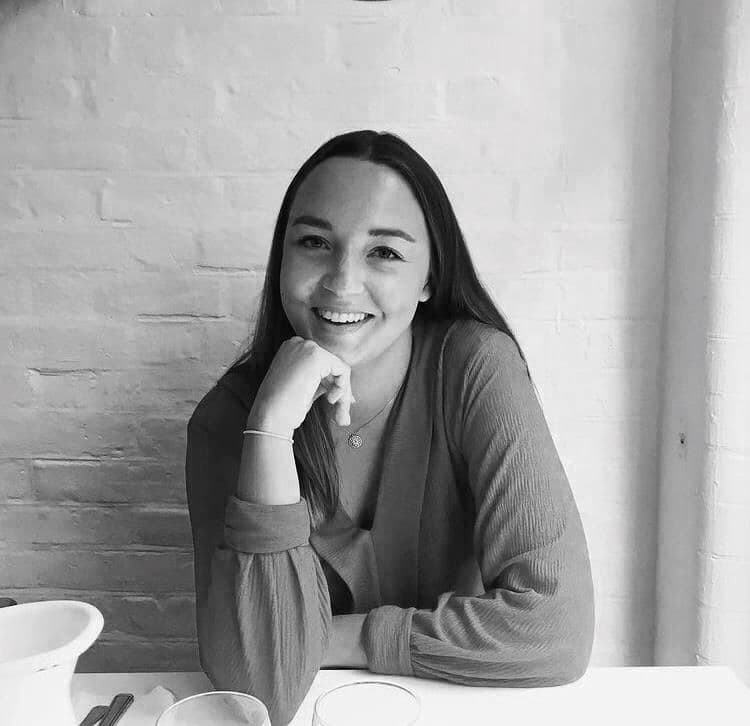 Authenticity and quality of the content! If a creator hasn't ever mentioned a brand before or doesn't feel aligned with the brand and its ethos, the results typically don't follow. Audiences know their favorite creators inside out and can tell immediately when a brand partnership feels forced or inauthentic."

– Natalie Sen, IGH Talent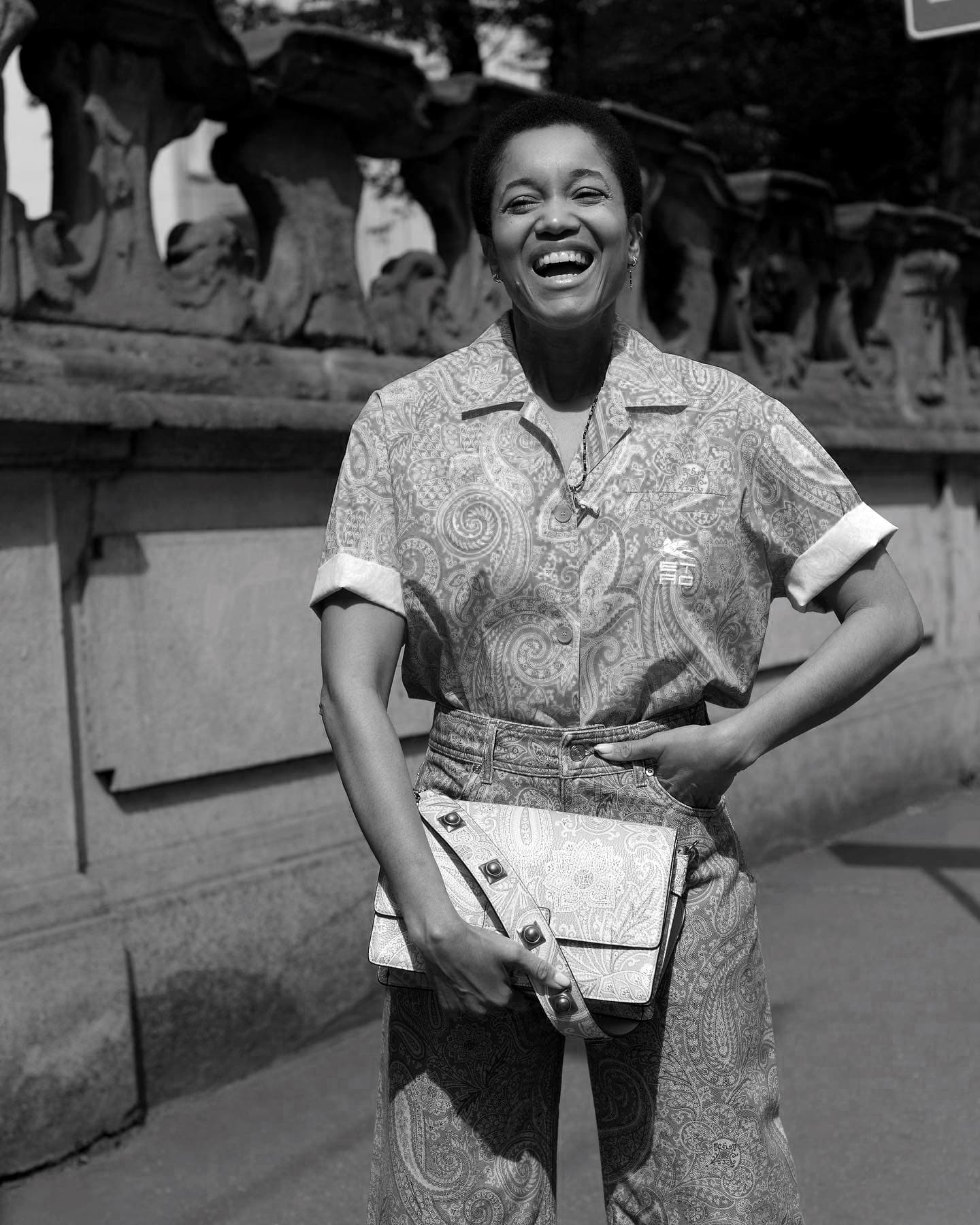 From a creator's perspective, these shared values are essential. "You'll always gain more reach if the person you're aligning with can do something positive with the products you're promoting," says Tamu McPherson of All The Pretty Birds in an interview with The Impression earlier last year.
As for the content itself? According to Tribe Dynamics 2021 survey, 75% of the 200 influencers surveyed said that creative control throughout campaigns was important to them.
In that, it's vital that brands allow creative leeway to the creators they chose to work with in order to authentically storytell a brand's product. Consumers can smell inauthenticity a mile off.
2. Size Isn't Everything
Scale can be a tempting metric to increase your audience and generate engagement – but the size isn't everything. Influencers' audience demographic and locality are vital factors that can help brands target new customers.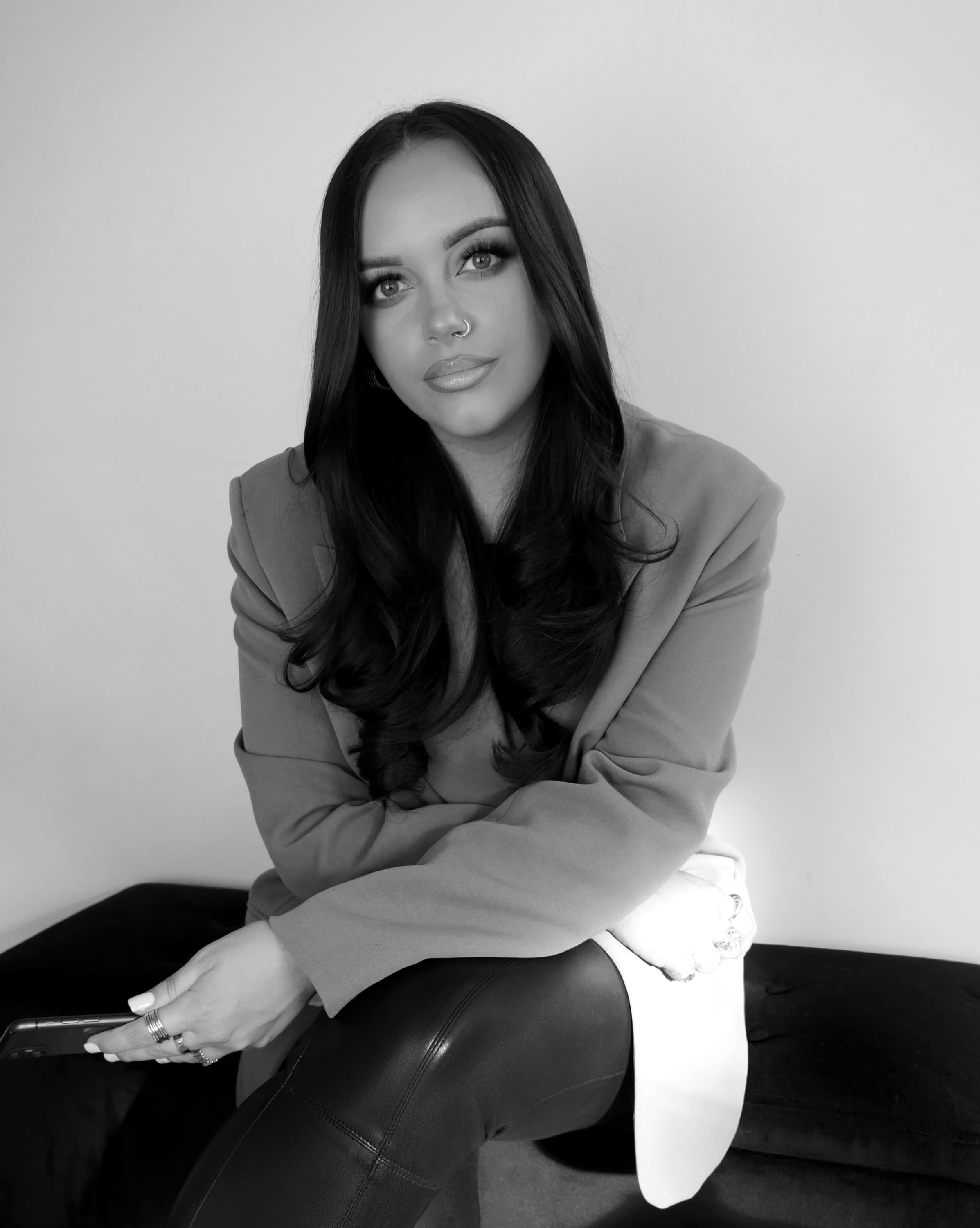 Chloe Gibbions, Director of Ours Agency, has experience on both sides of the story. Formerly an influencer herself, her experience has led her to found her own company with a data-lead approach to influencer marketing that helps brands with impactful partnerships with long-term results.
"There are several things to review before collaborating with an influencer. First, how invested are their audience? What percentage of those support their content?" states Gibbions. And: most importantly:
Before collaborating, it is crucial to review their follower demographic to ensure you are reaching your target customer."

– Chloe Gibbions, OURS Agency
Helping clarify the search, across all variables, for the right influencer partnership is Lefty, an influencer marketing platform that allows its customers to discover Talent via location, follower demographic and reaches. Lefty rightly advises that it may not all be about the size of the audience but their area of expertise.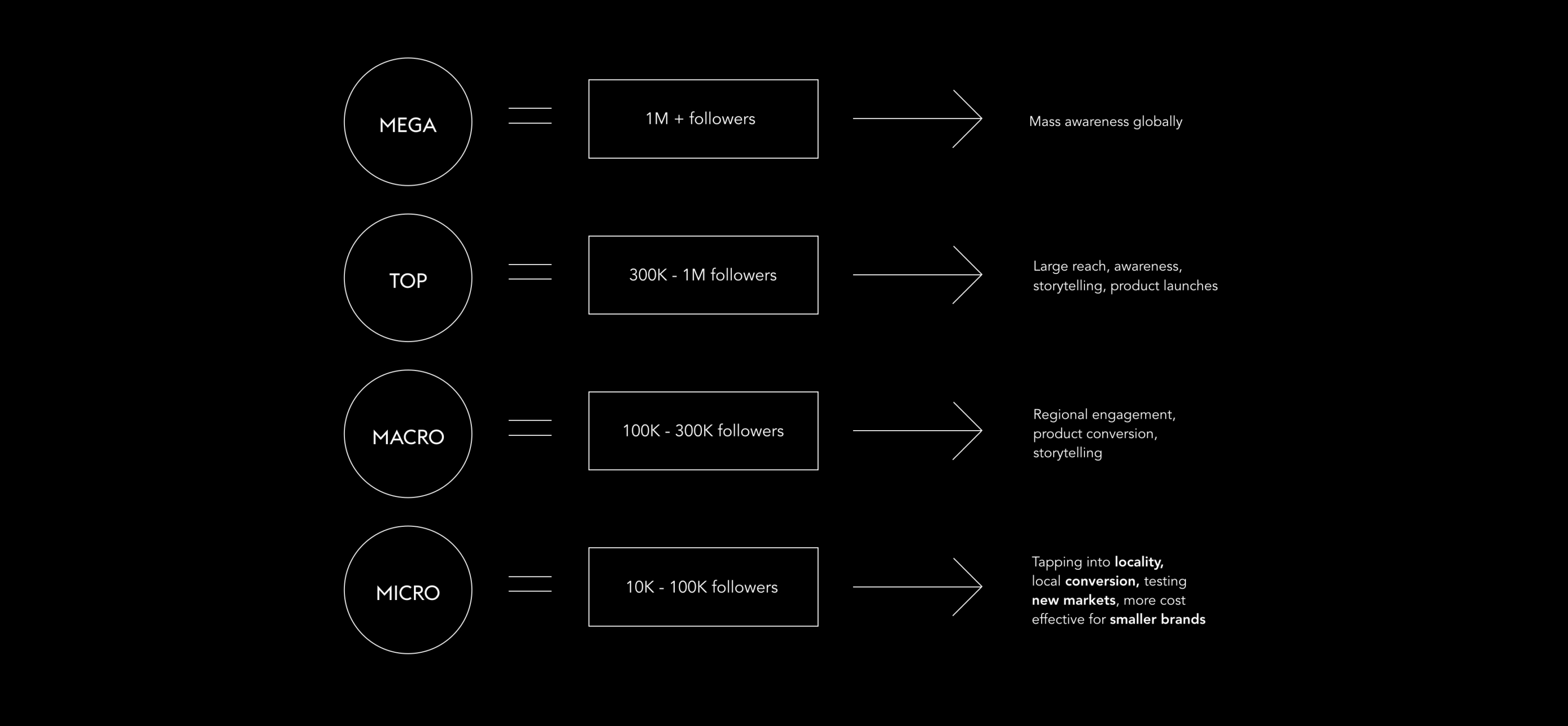 As a rule of thumb, a micro-influencer (10k-100k) will tend to have higher engagement* rates, as they are more likely to be responding to their community via comments and interactions. This is key for a brand in terms of awareness build. For instance, if an influencer posts an image of a garment and their audience responds with questions around sizing or styling, the creator has the ability to provide their community with personalized intel that perhaps their audience wouldn't come to the brand. All the meanwhile, of course, improving conversion rates.
Additionally, as influencers gain a mass of followers it can tip the trust divide, as they become, in essence, more like brands. This is why micro and macro-influencers are becoming an increasingly important part of the metric: authenticity rules again.
If an influencer has a particular niche, their following could be smaller, but their content may be highly relevant, with an engaged target audience— Goldust to a brand looking for conversion with long-term, loyal customers with repeat purchase potential.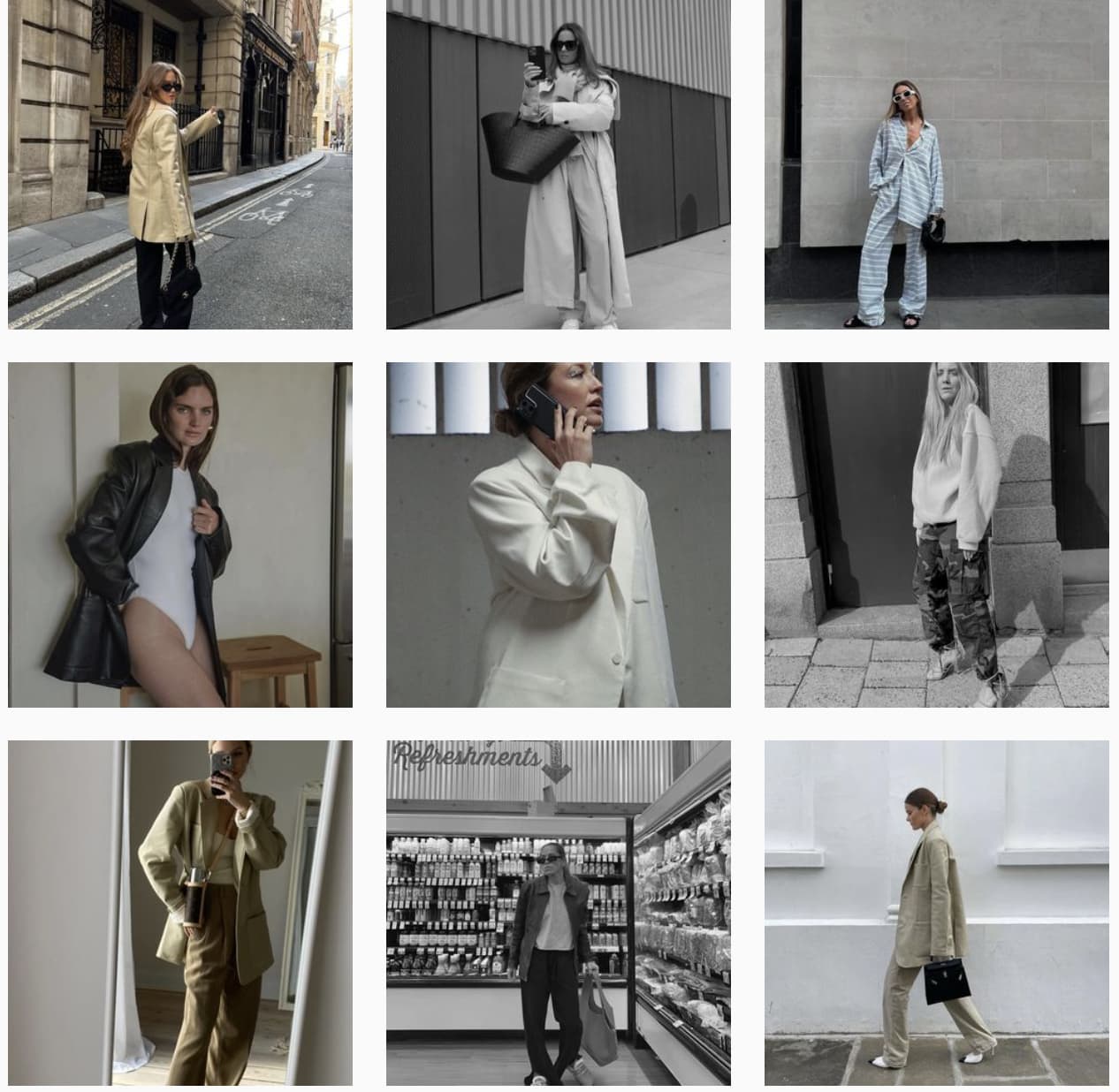 Case Study: Sundarbay
One such brand that plays with varying scales and scope is Sundarbay. Sundarbay came onto my radar after offering me – an editor with under 5k following – garments gifted from their website. Why? Because I have a (very, very!) micro yet engaged audience who presumably follow me because I work in the fashion industry. That, or they like cat content.
On closer inspection of Sundarbay's Instagram, you can see their content is made up almost entirely of user-generated imagery. Investigating their feed in detail, one can see a case in point example of engaging various micro, macro and mega influencers to build a brand from all angles. For example, a quick flick through their website can see photos generated from Danish influencer Pernille Teisbaek, with her 1.2 million followers, all the way to more micro personalities such as an artist and creator named AKUA, whose following is currently at 8k. When you analyze the influencers they work with (or gift to), there's a precise brand value alignment in fashion, art, street style and culture. The company can then re-use said imagery for their paid ads; in essence, their followers create their advertising campaigns for them.
By basing their social strategy entirely on images generated by their community, Sundarbay has created a clear aesthetic with a highly engaged community while tapping into their influencer's collective audiences.
Between the week of W/C 18th and April and W/C 25th April, we record their increase in followers at around 10k. Sundarbay did not respond to our requests to comment on their influencer marketing strategy. But their recipe for success is clear.
The Cost of Influence
Product Seeding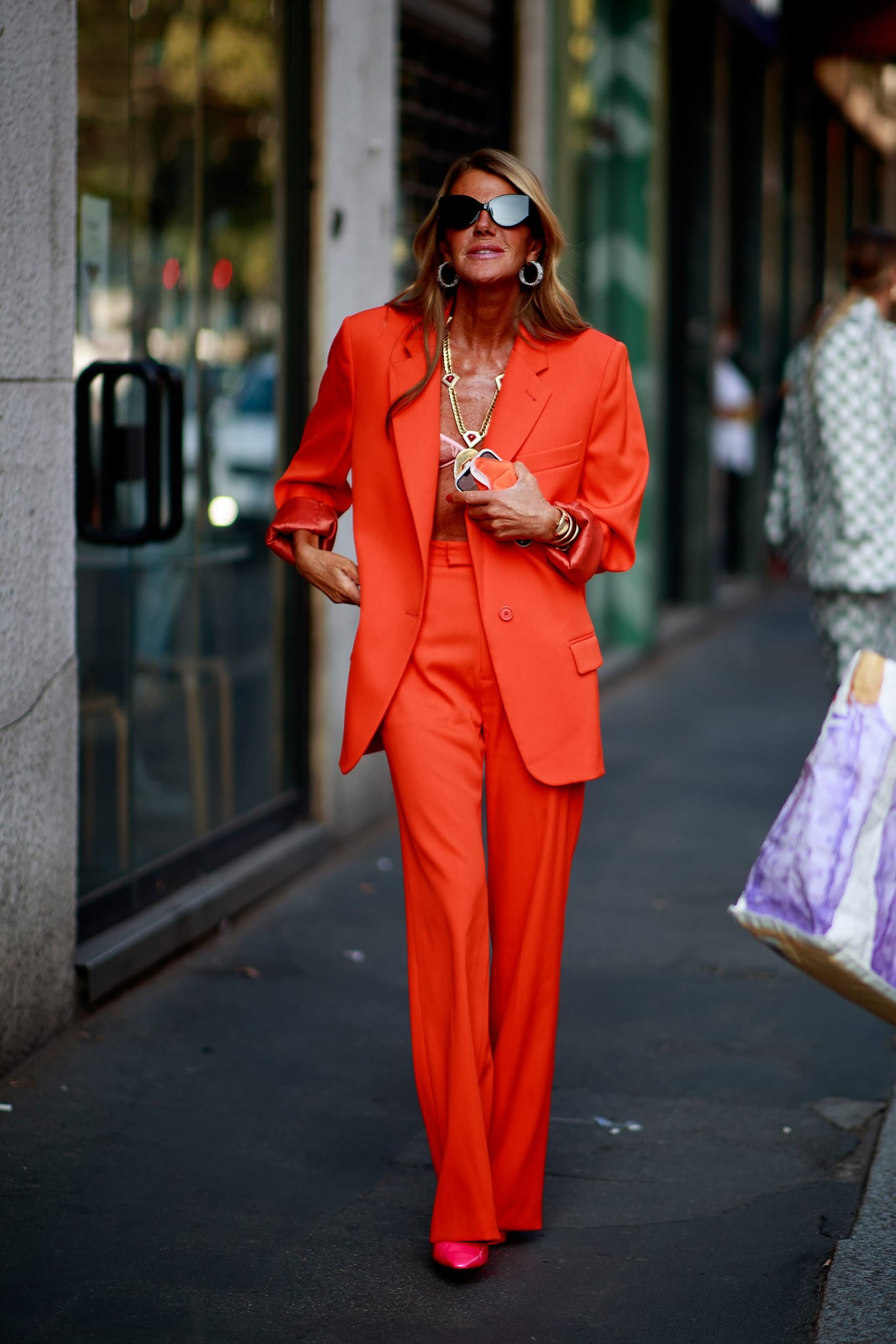 In terms of getting down to business, there are many ways to work with influencers in 2022. For a brand just starting out or with limited resources to spare – like Sundarbay – product seeding (aka gifting) seems like a no-brainer, but its impact has varied returns. According to the influencer marketing software program GRIN, 33.6% of brands currently use product seeding as their primary form of influencer marketing.
Gifting products to influencers is a great place to start building a relationship with people and is cost-effective. However, there is no obligation for the content creator to post their gifts, so the instant gratification of product seeding may have varied results and no contract to boot. Additionally, the brand has no control over the content created, which could fall out of brand alignment along the line if mishandled at large. So, don't shoot the messenger if you haven't paid them!
Often those that accept product seeding campaigns are nano and micro-influencers, meaning you might need to work with a higher volume of talent to achieve your desired results."

– Chloe Gibbions, Ours Agency
Paid Partnerships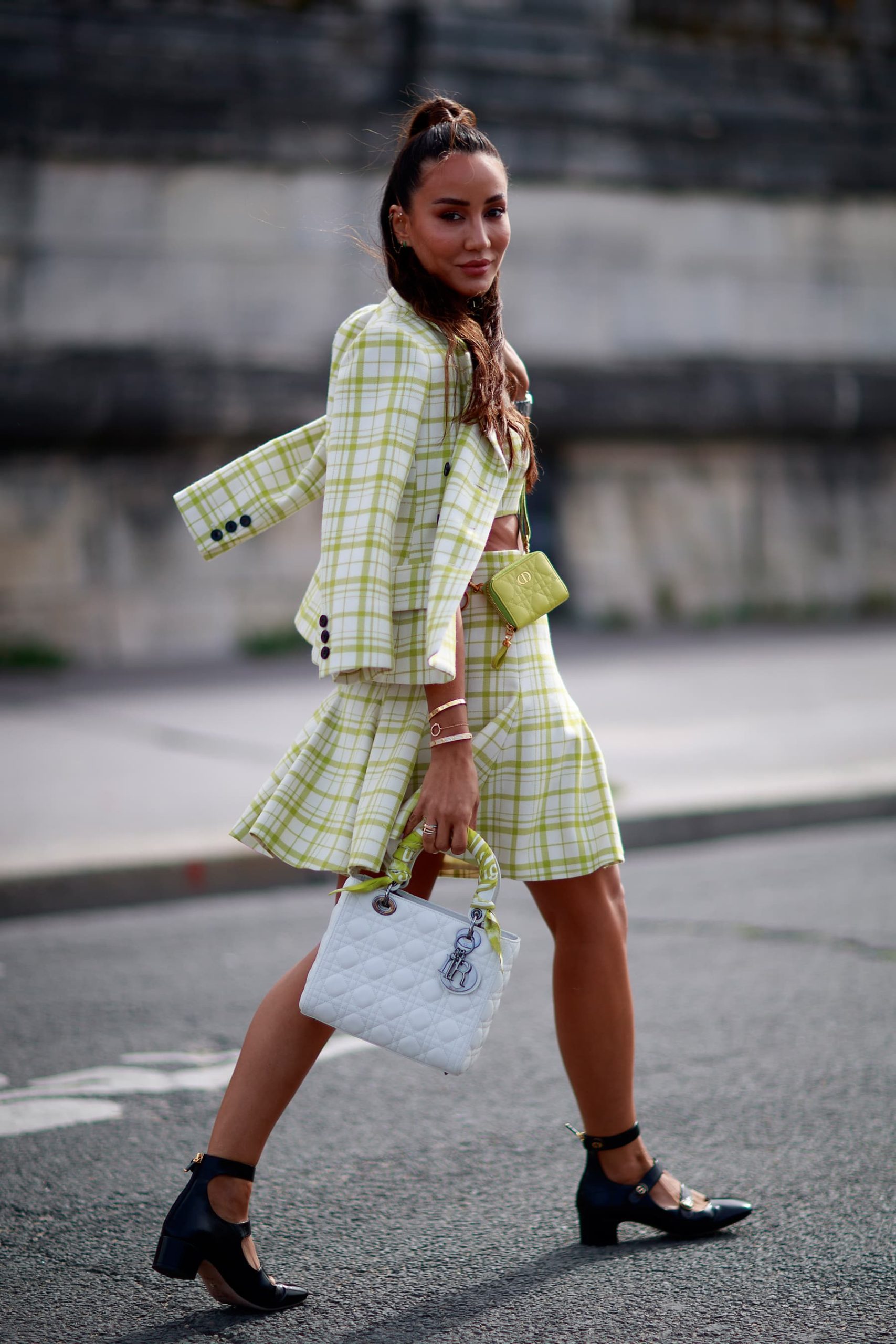 Gibbions comments that paid partnerships are the best way to see long-term success and build those all-important relationships. "When you pay and contract an influencer of any size, you have an increased level of security and control over the output. Usually, a contract would include a campaign brief with deliverables, messaging, and other important information such as key dates, which allows the campaign to be more cohesive and effective." But how much to budget?
Like any digital channel, influencer marketing should be a consistent long-term strategy. For some brands, this might be 10%; for others, this could be up to 50%. Generally – it is around 25% of the marketing budget."

– Chloe Gibbions, Ours Agency
In 2021, Tribe Dynamics conducted a survey of nearly 150 brands and over 200 influencers. Their findings revealed that spend on influencer marketing could be even more. Almost all brands they surveyed compensated at least a portion of the influencers that they worked with over the last year (94%), with a reported 25%-75% of their influencer budget going towards their fees. Additionally:
Nearly 50% of brands spent $100k or more on influencer marketing in 2021, with 10% of brands spending over $1M.

– Tribe Dynamics, 2021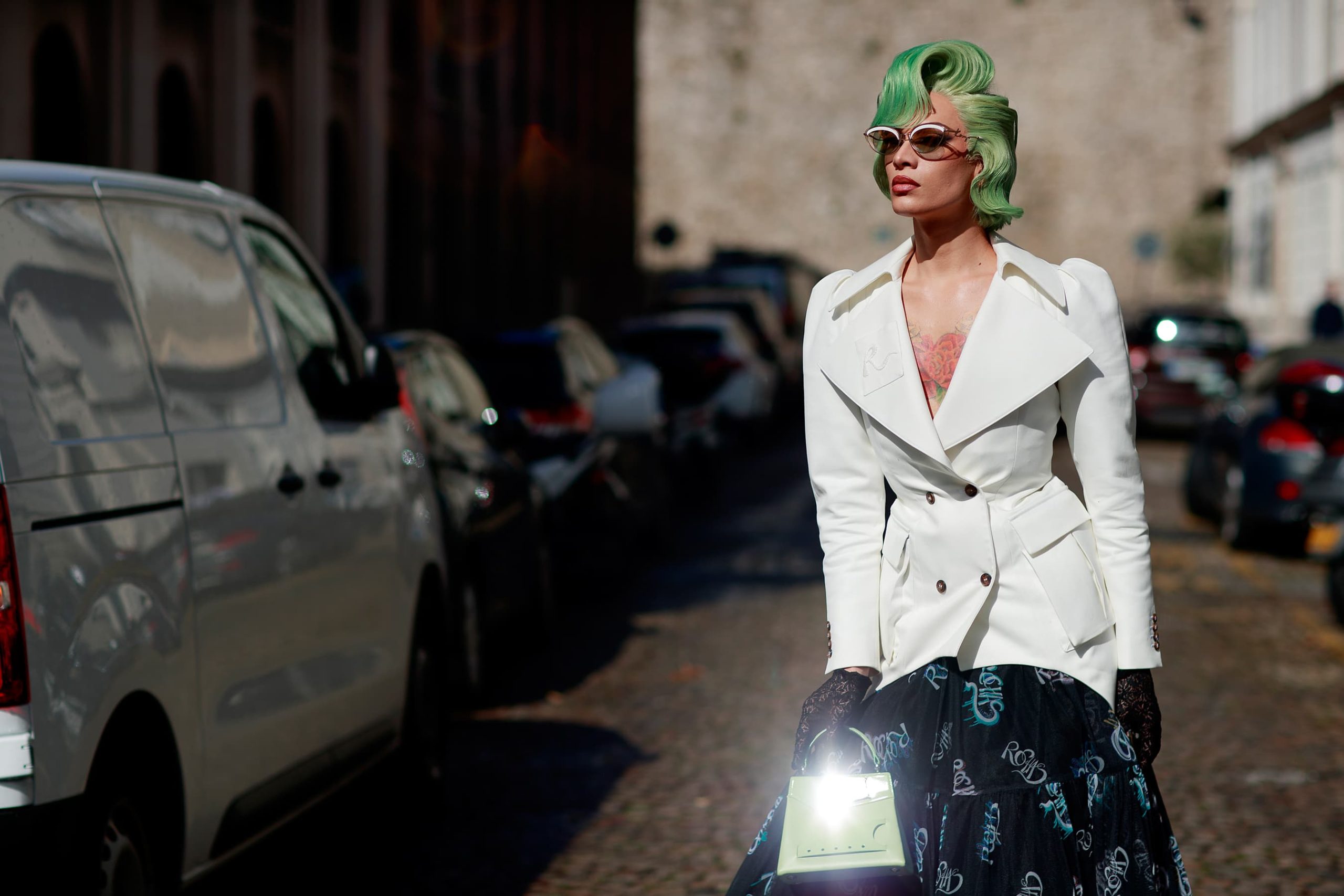 Ascertaining the cost of an individual influencer seems like a 'how long is a piece of string' conundrum. Much like any service, the cost varies depending on the deliverables , the size of the influencer and their reach. Natalie Sen, who works directly with content creators, comments: "There are several factors to consider when setting a Talent's rates. We typically review our Talent's fees every month and consider their following, engagement rate, content production value and brand appetite, amongst other things."
Lifting the lid on true cost, Tribe Dynamic's survey of over 200 influencers uncovered that:
Content creators charge anywhere from less than $500 to more than $50k per post depending on how many followers these influencers had.

– Tribe Dynamics, 2021
As a ballpark, brands can expect to pay influencers per deliverable on the following scale: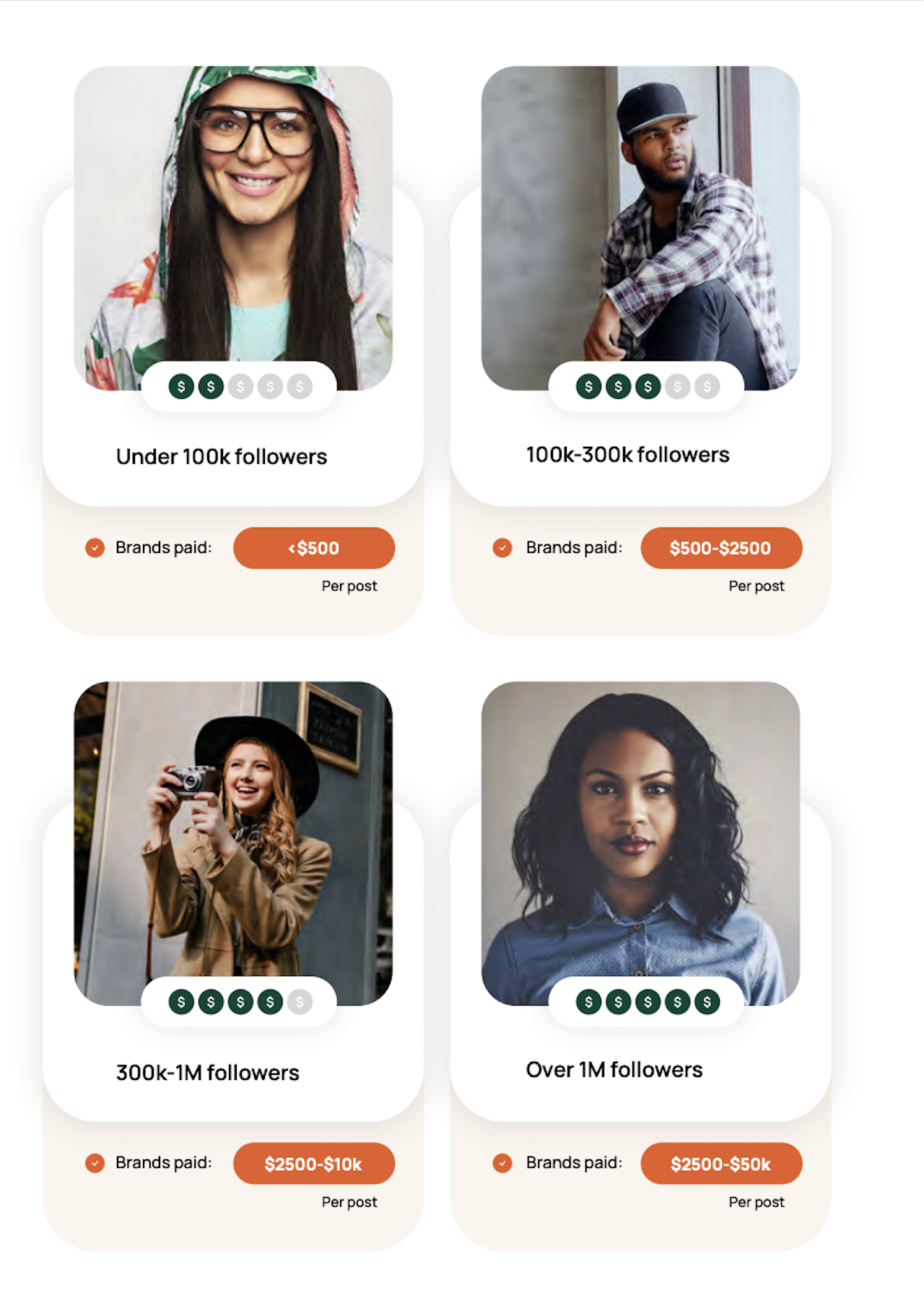 It seems as if it's not the size of the brand, but the scale of the creator.
From the side of the creator, much like any job, good work deserves to be compensated: "At the end of the day, we're devoting time and labor," said Tamu McPherson in our interview last year, "For most creators, it's their only source of income, and there are expenses attached to every image. So everything's intentional, and we're committed to creating that content for our audience."
According to the Tribe Dynamics survey,a significant 82% of the content creators they surveyed had worked with brands in a paid capacity over the past year, up from 70% of influencers in 2020. However, sponsored content continued to account for a relatively small percentage of influencers' overall activity, with most respondents receiving compensation for less than 25% of the content they created. It seems like brands are not putting all their eggs into one basket, but using a mix of seeding, paid and affiliate marketing to work with influencers in 2022.
Measuring Success
Relationships are one thing; results are another.
It's a common misconception that influencer marketing is difficult to track. The industry has advanced, and so should our capabilities to effectively measure campaigns."

– Chloe Gibbons, OURS Agency
One effective way of tracking conversion is providing your Talent with affiliate links and discount codes. According to GRIN, 75% of brands use affiliate links to track the success of a campaign. It's reported that some fashion influencers earn as much as £50k – £60k per month via affiliate links, and if you assume a 10% affiliate discount, that gives another insight into what sales influencers are creating for brands.
However, the all-important authenticity again comes into play: affiliate links can often come across to influencers' audiences as staged – and could be damaging for both the brand and influencer in the long run.
Such is the impact of influence that a flurry of companies has emerged on the business-end use of the scene, able to track and measure the real impact of influencer marketing. Influencer marketing platforms, including Tribe Dynamics, Lefty and Grin have integrations that allow brands to easily track sales from individual content creators' discount codes, so marketers can better understand their ROI from specific partners. Additionally, many of these platforms allow brands to find talent, nurture relationships, pitch campaigns, and track influencers' workflow while delivering accurate analytics and data around their collaborations.
The business of influence, from a creator to the business end, is now fully formed and en route with full steam ahead. With the creator economy abundant, the consumer on board, the metrics so strong and the tools in place, it's just the tip of the iceberg for influencer marketing.
One final, impactful statement sums up the state of influencer marketing in 2022:
Treat your creator like your brand revolves around them. Because in the creator economy, it does."

– Grin.co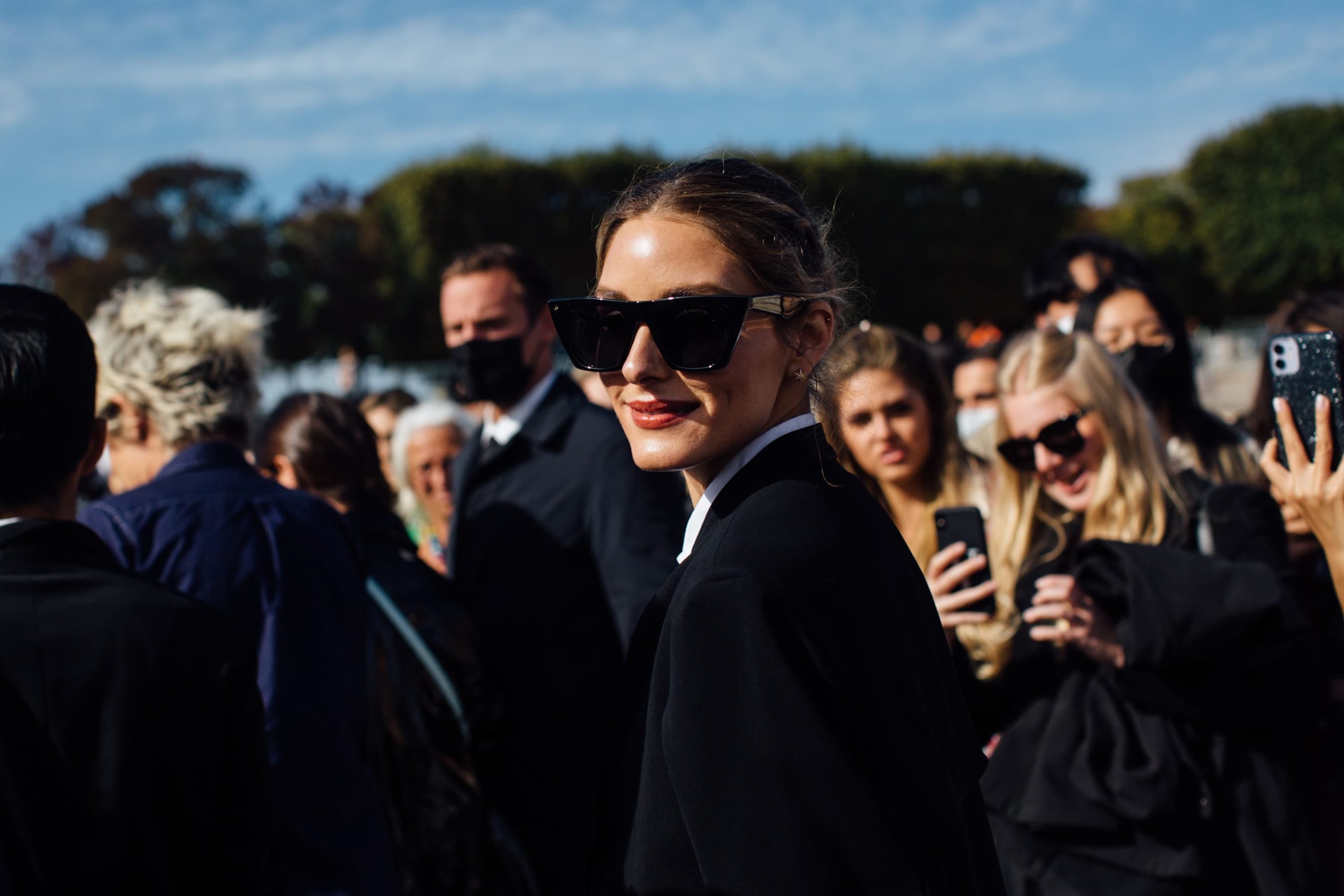 Glossary of Terms
*Engagement: Engagement is calculated based on the number of likes and comments on a post divided by the person's follower count. Generally applied over at least the last six posts to get an average. The average engagement rate on Instagram is 1.7 percent.
** Reach: Reach is the total number of unique profiles that see your content
Affiliate Link: A unique code provided by the brand to the influencer for their audience to click through and purchase a product. A successful way to measure and drive conversion. The influencer receives a commission when a sale is made through their unique code.
UGI: User Generated Imagery. Content that individual social media users create wearing branded product.
With thanks to Tribe Metrics, Ours Agency, IGH Talent.
---