---
Review of Thom Browne Fragrances Valentine's Day 2021 Ad Campaign by Creative Director Thom Browne & Photographer Aaron Vazquez with models Sasha Kichigina & Rockwell Harwood
In celebration of Valentine's Day, Thom Browne has unveiled a unique new fragrance campaign. Photographed by Aaron Vasquez, the campaign uses interactive imagery to help you pick the perfect fragrance for yourself or a significant other.
Through a portal on Thom Browne's website, fans and customers can interact with a series of videos – a sort of cinematic flow chart – which will help them arrive at the perfect fragrance to match a personality or mood. Through simple and subtly surreal compositions, Vasquez depicts this "Fragrance Assistant" as a sort of scent bureaucrat, a well-suited and serious keeper of smells.
The campaign is a smart way to add character and simplicity to the often overwhelming process of choosing a fragrance. The interactive element is fun to explore, and it brings us into the fragrant world of Thom Browne in a way that a purely visual campaign couldn't.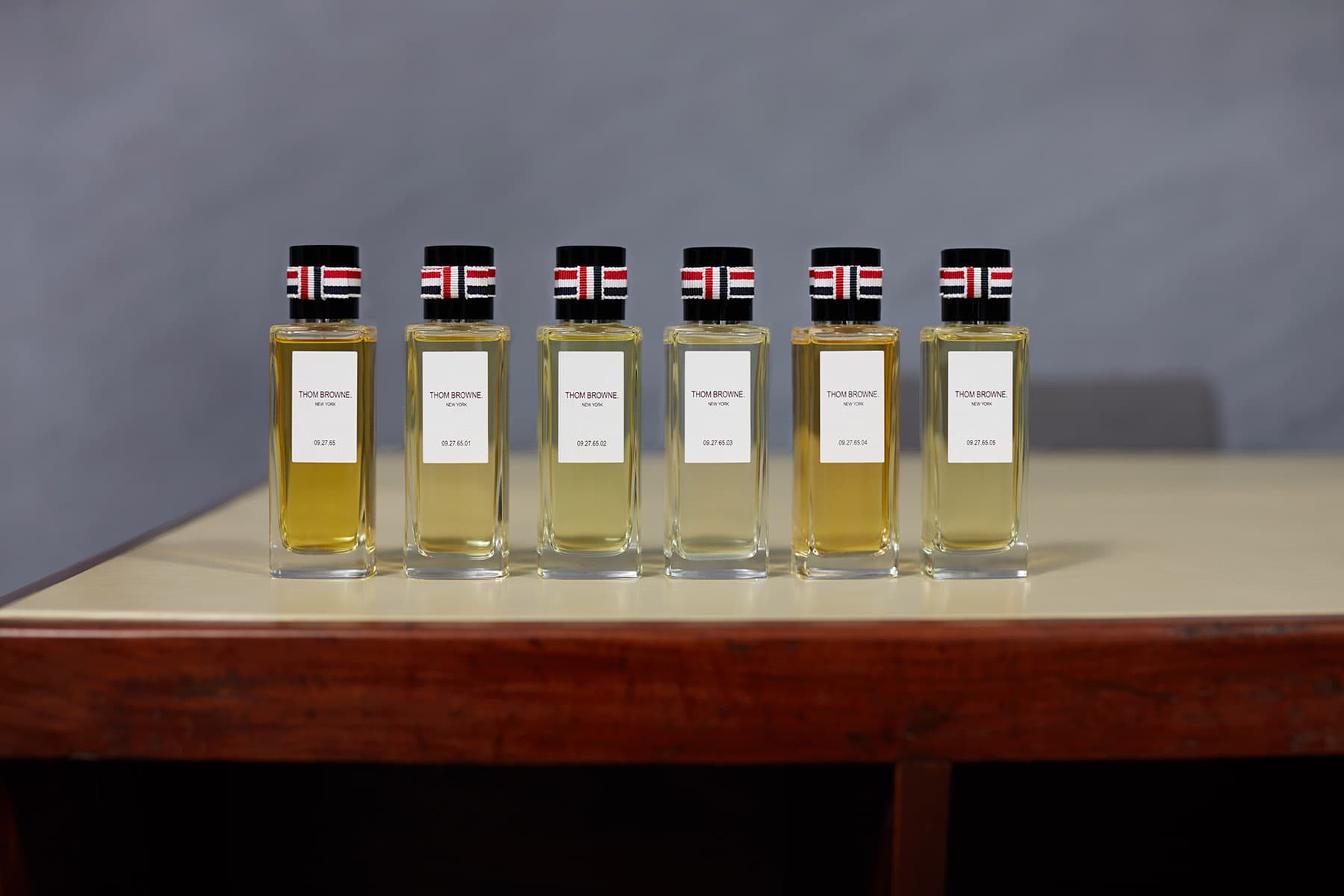 Thom Browne Creative Director | Thom Browne
Photographer | Aaron Vazquez
Models | Sasha Kichigina & Rockwell Harwood
---