Review of Tiffany & Co. 'Lock With Love' Holiday 2023 Ad Campaign with Photographer Coni Tarallo with models J Balvin and Valentina Ferrer
Tiffany & Co. shares a star-powered yet down-to-earth new campaign featuring reggaeton icon J Balvin and his partner Valentina Ferrer. The pair were lensed by photographer Coni Tarallo.
The special campaign marks the first time that Balvin and Ferrer have appeared in such a project together, which helps to further push its unique feeling of specialness and intimacy. The couple is captured at their home in New York, where they enjoy a quiet night in together in each other's company, or get ready to step out with style. It's a fitting motif and casting choice for the brand's "Lock With Love" jewelry collection, which is designed to signify unity, love, and togetherness.
The campaign provides a sort of distant spiritual sequel to Tiffany's 2021 ads that starred Beyoncé and Jay-Z in their first-ever appearance in an ad campaign together. But while those campaigns had a cinematic quality and high production value, this one feels more intimate and organic, and thus actually feels more effective. We get a rare peek into Balvin and Ferrer's home, where their love and style expresses itself in an intimate and honest everyday manner.
Combining a unique and exciting casting choice with an intimate and real photographic perspective, the camping forms a personally meaningful ode to love and connection.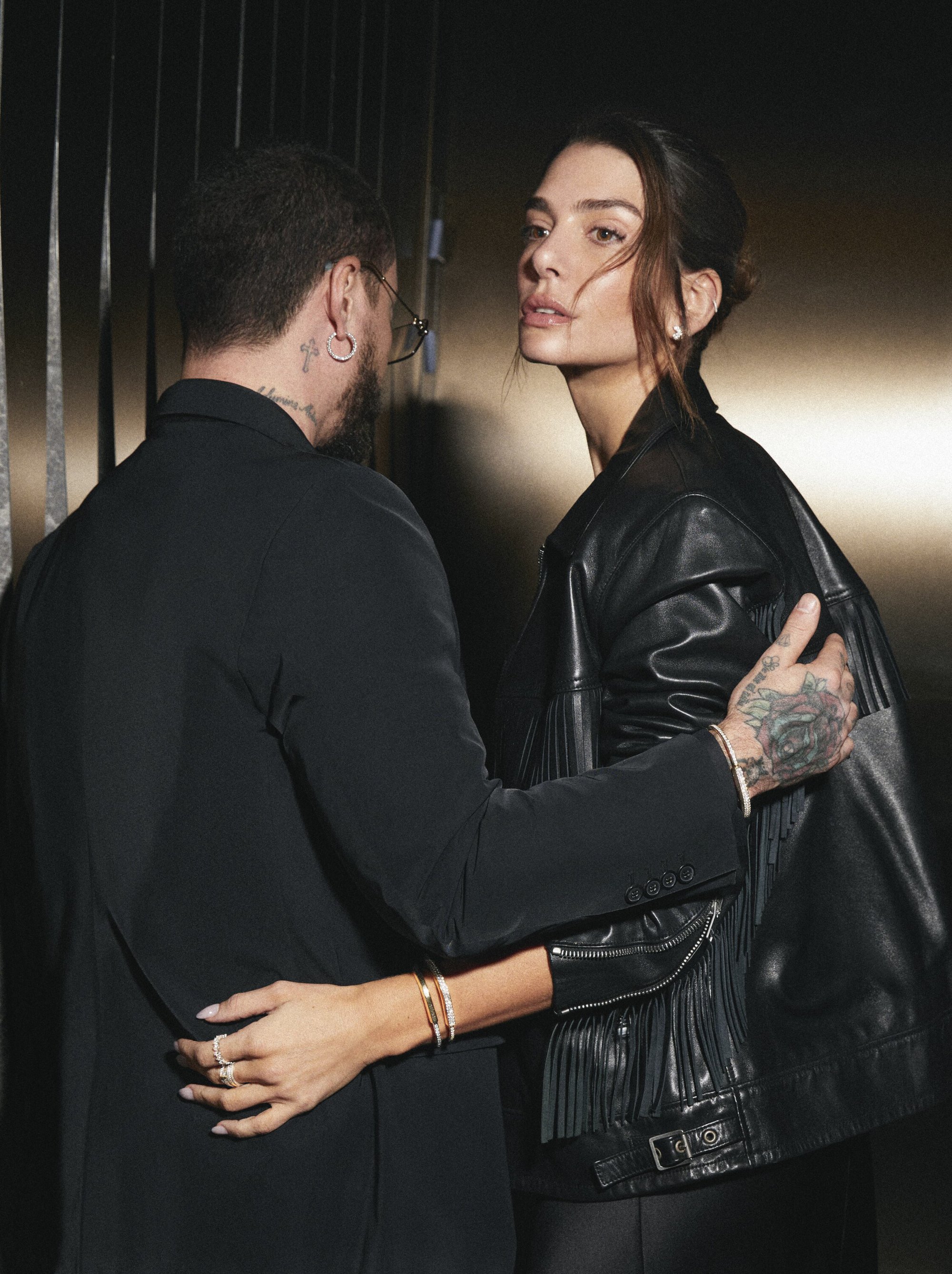 Photographer | Coni Tarallo
Models | J Balvin and Valentina Ferrer
Stylist | Romain Regnier
Hair | Anton Alexander
Makeup | Virginia Vera

---