Timberland launches the first Future73 drop in partnership with CLOT and its founder, Edison Chen. The Timberland® x Edison Chen Future73 Collection brings the brand's Timberloop™ circular design approach to the Timberland® Premium 6-Inch Boot for the first time ever, as well as an apparel capsule inspired by CLOT's "East Meets West" design ethos.    
Actor turned designer Chen has been inspired by Timberland since his teenage years as a fan of hip-hop culture and style. Today, a shared commitment to eco-innovation adds further dimension to their relationship.
"Being able to work with Timberland on Future73 has been an exciting adventure," said Edison Chen, founder of CLOT. "Trying to figure out ways to create products more intellectually; from a perspective of loving the Earth; that not only speaks to the kids but also to the kids' kids."
The Timberland® x Edison Chen Future73 Collectionwas designed with principles of circularity both in terms of material choices and construction methods: 

The Timberland® x Edison ChenFuture73 Timberloop™ 6-Inch Boot is specifically engineered to be recycled at the end of its life, with soles stitched to the uppers in such a way that they can be easily disassembled at the Timberloop facility en route to a second life.
At least 50% of this boot is made from premium, regeneratively farmed materials, with 70% of the leather upper and 55% of the rubber outsole sourced from farms committed to regenerative agriculture practices, helping restore our environment.
The apparel pieces follow a similar circular design philosophy, which includes the use of 100% mono-fiber regenerative organic cotton, removing hardware and carefully using trims that prioritize disassembly.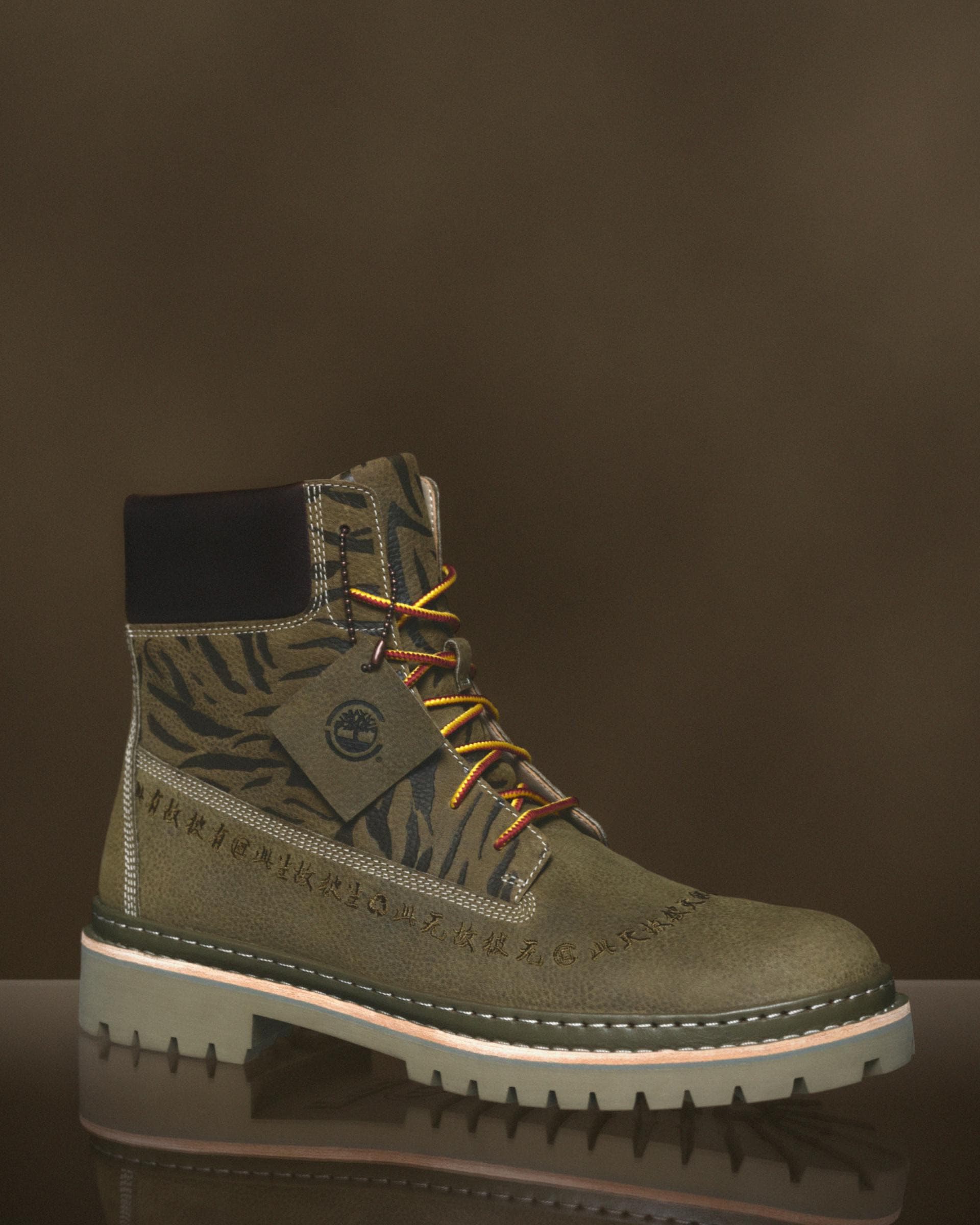 ---