Review of Valentino Urban Riviera Fall 2023 Ad Campaign by Creative Director Pierpaolo Piccioli with Photographer Steven Meisel with models Alaato Jazyper, Apolline Rocco Fohrer, Dara Gueye, Dylan Keoni, Hyun Jun Kim, Iben Lanther, Pierrick Grégoire, and Sora Choi
Valentino explores the complex beauty that occurs when distinct individuals come together with its new campaign for Fall 2023. The campaign was shot by photographer Steven Meisel.
Shot before a simple cream-colored backdrop, Meisel's group portraits situate the eclectic cast of models in impeccably composed, almost Renaissance-painting-esque arrangements. With cohesive styling and color schemes, these images feel like idealized moments of conversation and connection, a frozen and abstracted snapshot of warm human communication.
Captured via a single shot, the accompanying short film develops this same theme from a slightly different direction. The cast sits at a long line of cafe tables, with two or three people sitting at each one and engaged in effervescent conversation, all their voices melding together into a lively sonic backdrop. The camera slowly moves down the line, letting us get a look at each character, then slowly goes back up, giving a sense of how much can change in just a few moments of conversation.
The seemingly simple campaign concept is elegantly executed thanks to some subtly complex technical work. Enriched by the collection's vibrant colors and the myriad personalities of the diverse cast, the campaign fills the visual cues of Valentino's signature elegance with a celebration of community, personality, and complexity.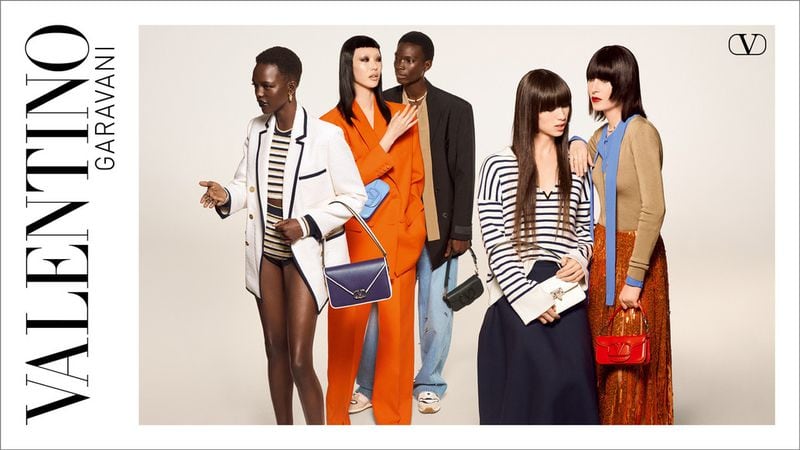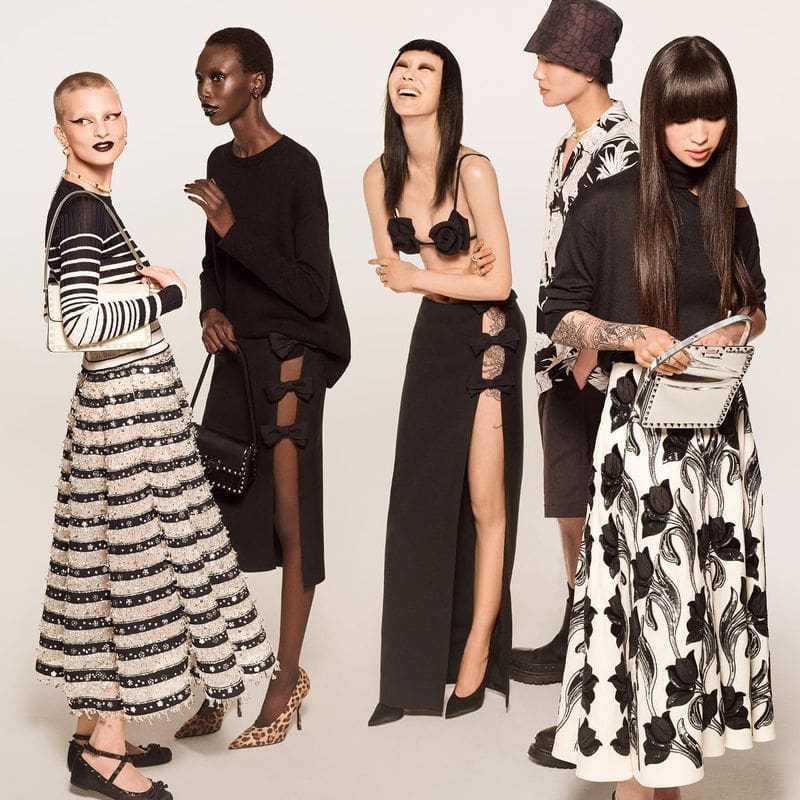 Valentino Creative Director | Pierpaolo Piccioli
Photographer | Steven Meisel
Models | Alaato Jazyper, Apolline Rocco Fohrer, Dara Gueye, Dylan Keoni, Hyun Jun Kim, Iben Lanther, Pierrick Grégoire, Sora Choi
Stylist | Joe McKenna
Hair | Guido Palau
Makeup | Pat McGrath
Manicurist | Jin Soon Choi

---