Review of Versace Holiday 2023 Ad Campaign by Creative Director Donatella Versace and Photographer Angelo Pennetta with models Hyunjin, Amelia Gray, Hedi Ben Tekaya, and Sacha Quenby
Versace celebrates the season of giving in style with its new Holiday 2023 campaign shot by photographer Angelo Pennetta.
The campaign is the first to feature Versace's new brand ambassador Hyunjin of K-Pop group Stray Kids. The star is joined by a roster of top models who tap into the Versace spirit while embracing it through a spirit of classic holiday coziness. Pennetta's portraits make simple but impactful use of season props and set pieces like Christmas trees, ribbons, sparklers, and snow to cue the viewer into the sense of holiday magic, while keeping the focus on the styling of a range of classic winter pieces that radiate a quintessential Versace-ness. The house's Athena tote bag is featured in particular as a star gift item.
While the styling is strong and the campaign's visual message is clear, it might fall into the familiar trap of relying too much on a big K-Pop star. While the move is sure to get Stray Kids' legions of fans with their eyes on Versace, the rest of the campaign doesn't do much to convey the spirit of the holidays in a meaningful way, using familiar and forgettable visual cues instead of real heart and imagination. In relying on these staid tropes, the imagery also loses a little bit of the stylish edge that makes Versace special. Especially considering how strong and distinct the house's holiday campaign was last year, we know they can do better.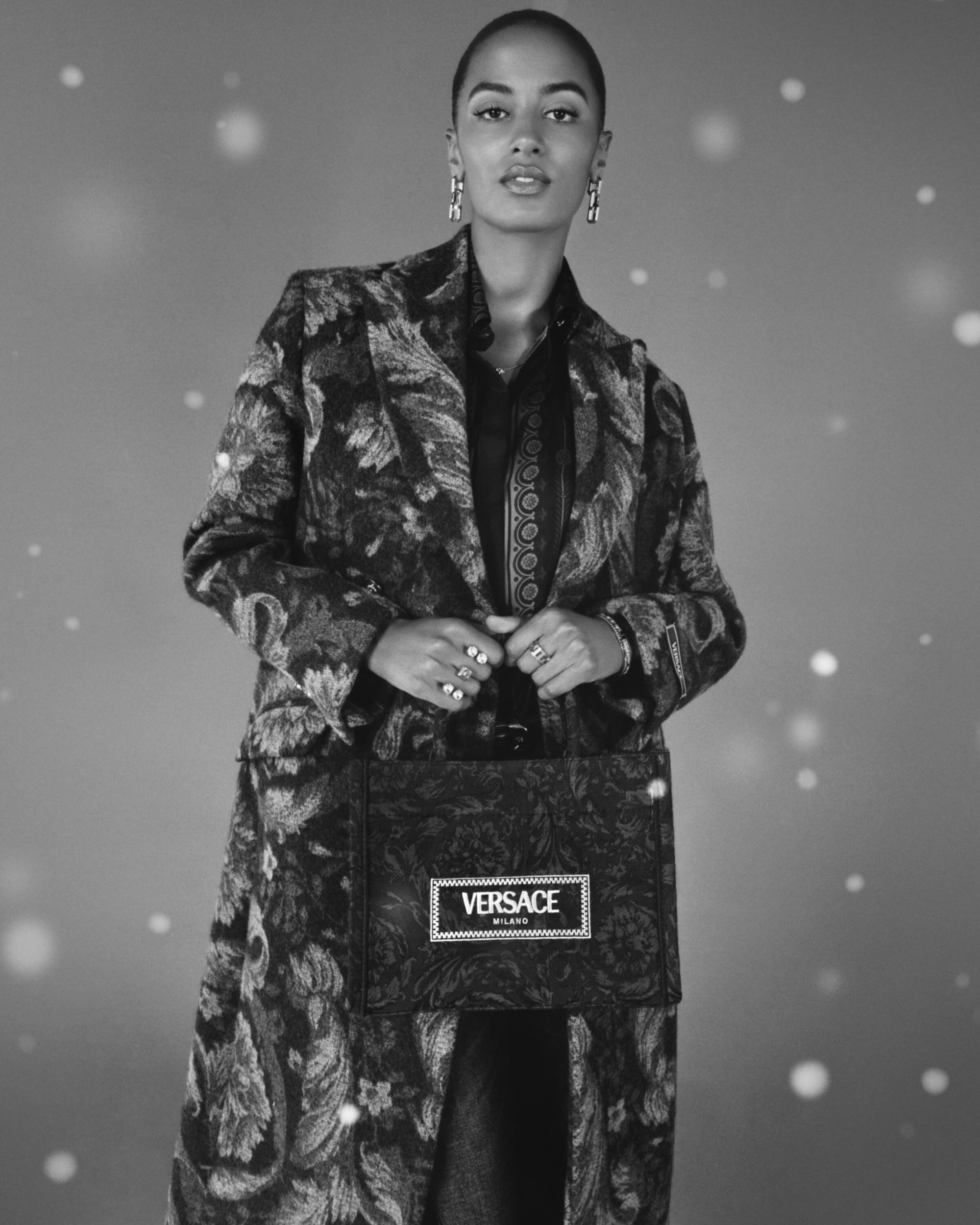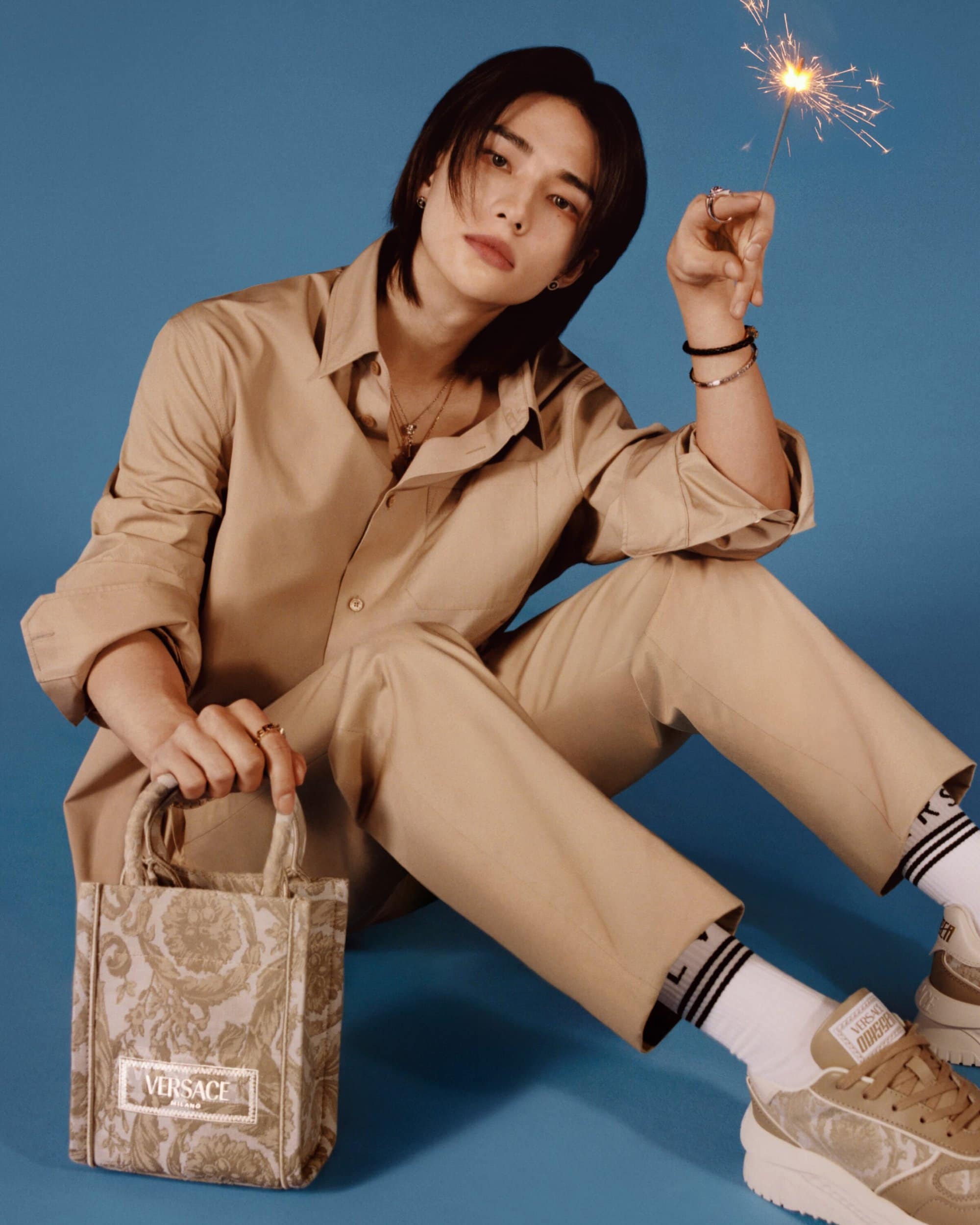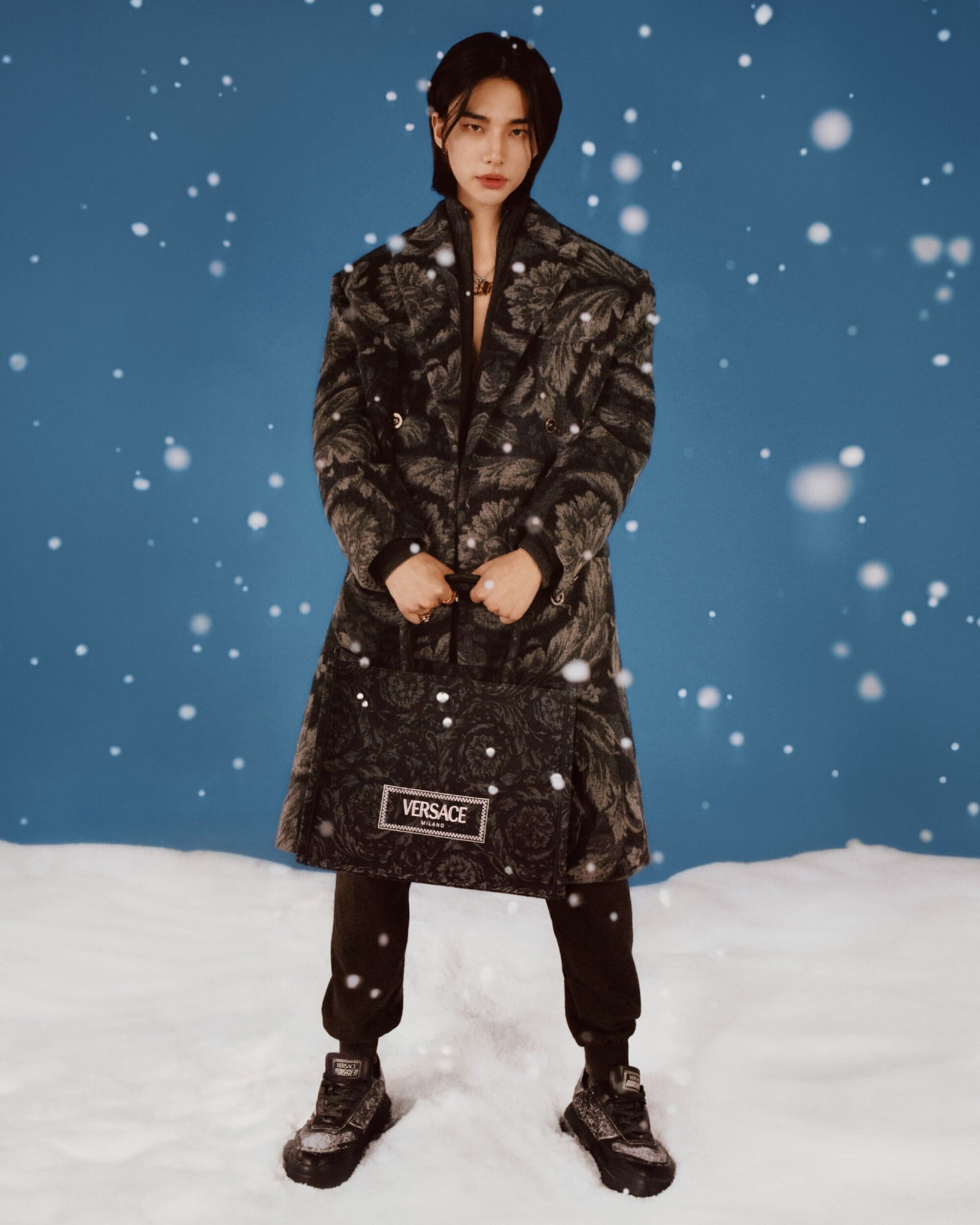 Versace Creative Director | Donatella Versace
Photographer | Angelo Pennetta
Director | Rosie Marks
Models | Hyunjin, Amelia Gray, Hedi Ben Tekaya, Sacha Quenby
Stylist | Jacob K
Casting Director | Piergiorgio Del Moro

---