London Leads Where Others Follow: Young Names Set to Shine as the City Welcomes Two Major Fashion Exhibitions
By Angela Baidoo
London Fashion Week has found a strong footing as a truly edited showcase for British talent, with the British Fashion Council and the London Fashion Week platform curating four days that make space for tentpole names sandwiched between the best of the UK's most ground-breaking talent who are often tapped by international head-hunters seeking to fill creative director roles.
This September, there is even more reason to celebrate the city, as not only will London be launching the V&A museums latest high-profile fashion exhibition 'Gabrielle Chanel: Fashion Manifesto' but this year also marks 30 years of the BFC NEWGEN programme, which launched in 1993, and will be marked with a landmark exhibition at the Design Museum titled "Rebel: 30 Years of London Fashion", both are set for a Saturday 16th September opening. And as both will coincide with Day 2 of London Fashion Week, it looks set to become a frenzied day of criss-crossing the city as the likes of JW Anderson, Roksanda, Molly Goddard, and Richard Quinn will also be vying for the attention of editors, stylists and influencers alike.
Burberry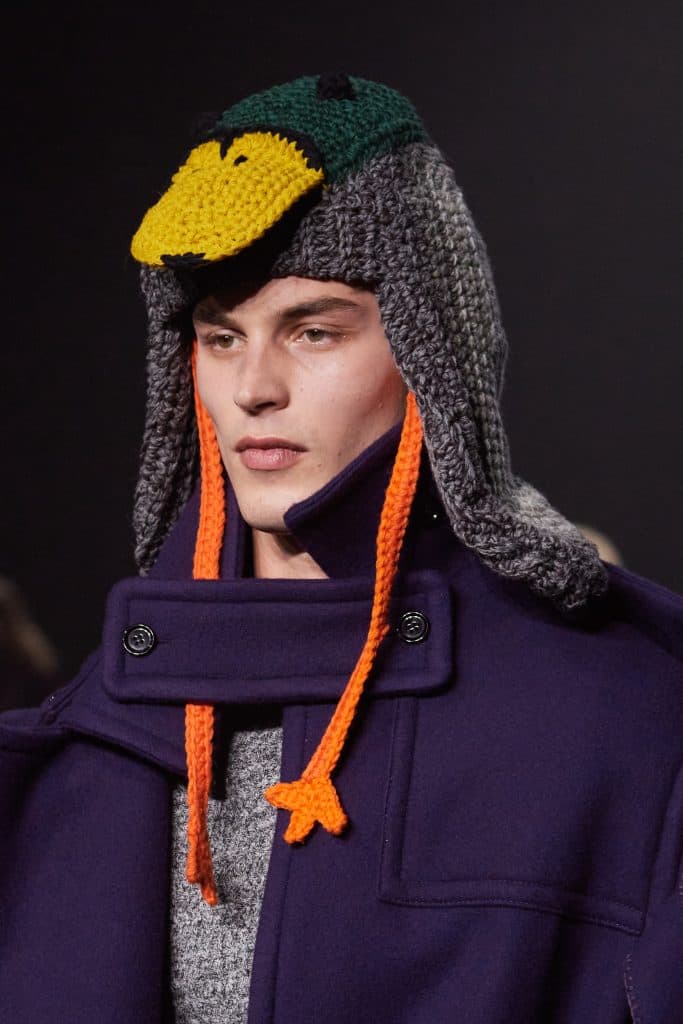 Daniel Lee's Sophomore collection as chief creative officer of Burberry is set to bow this season and while his first collection saw a skilful reversion back to a quintessential Britishness, it was also infused with some tongue-in-cheek elements as evidenced by a knitted mallard hat, which added a playfulness that lifted some of the weight that had been heaped onto his debut. Summer 2024 will signal another refresh for Lee, which has seen the British designer make a tentatively positive start to his era at the heritage brand.
Daniel Lee's initial foray into revitalising the Burberry brand codes have been characterised by a careful blend of the Houses' icons and the introduction of a new language for silhouettes such as the classic trench coat. His second collection promises to be a continuation of this welcome transformation, reaffirming his capacity to navigate tradition while infusing modernity. His time at Bottega Veneta was testament to that fact. Lee's offering for the summer season will provide a broader arena for the designer to play in, one which his predecessor was renowned for (look to his country garden-inspired summer 2009 collection, and the pastel-drenched Nottingham lace led vehicle of summer 2014 for reference).
For London Fashion Week, Lee is also furthering his agenda of studied appreciation (or should that be admiration?) for the simple markers of everyday Britishness. Which have either provided inspiration or the backdrop for his most recent campaigns – the English Rose, the seaside, rolling country hills. Next up is that most working class of British tropes, the 'Greasy Spoon' or café. Choosing to partner with Norman's Café, Lee and his team are hosting a week-long takeover in the form of an immersive experience which includes a Burberry menu, the Equestrian Knight branding, and homeware in the new blue hue of the house. While a Burberry x Norman's Café food truck will also be popping up in a number of locations around London.
This second show will also be another opportunity for the fashion set to observe how Lee will continue to build on the introduction of the 'Shield', 'Knight', 'Chess', 'Rose', 'Snip', 'Trench' and 'Rocking Horse' as the new 'It' bags for the brand, and more importantly it will be telling to see how showgoers will style Daniel's New Look, and if the brand will make an impact with the street style set across all four cities.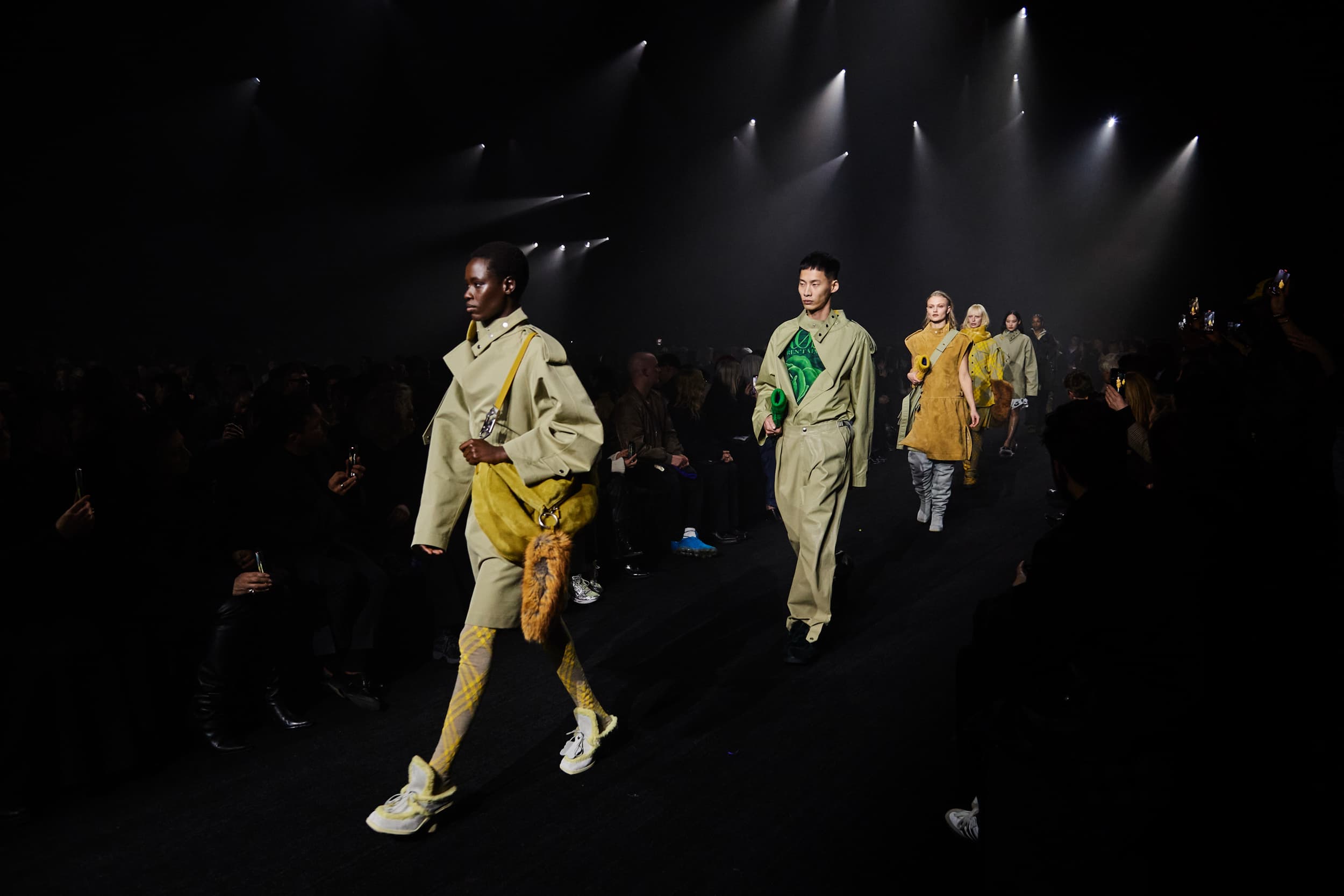 Fashion East – Standing Ground
London designers are not often considered when it comes contemporary red-carpet dressing, but Michael Stewart's rising brand Standing Ground is seeking to change that perception. With Standing Ground, Stewart is birthing a new era of luxury eveningwear which is injected with a dose of London's unique flair for the conceptual. Starting life as a presentation format during Fashion East's fall 2023 event, his debut show – alongside fellow designers Karoline Vitto and Johanna Parv – stood out for its expertly skilled draping which gave an elegant fluidity to asymmetric gowns. And strapless floor-length dresses were given a twist with padded hips and bustlines. His inclusion of separates and outerwear for his second showing gave a nod to the designer's keen understanding of buying for the luxury market and what the demands of potential stockists are likely to be. His singular vision, which demonstrates the way Stewart has mastered cutting and finishing, could lead him on a path towards couture.
As a Royal College of Art Alum Michael Stewart has, with only two collections, laid the groundwork for when he takes the stage as a solo act, through his lithe lines and organic folds that follow the feminine form, to his shrouded beaded trims or padded tubes. His summer 2023 collection is set to be one of the most highly anticipated on the schedule.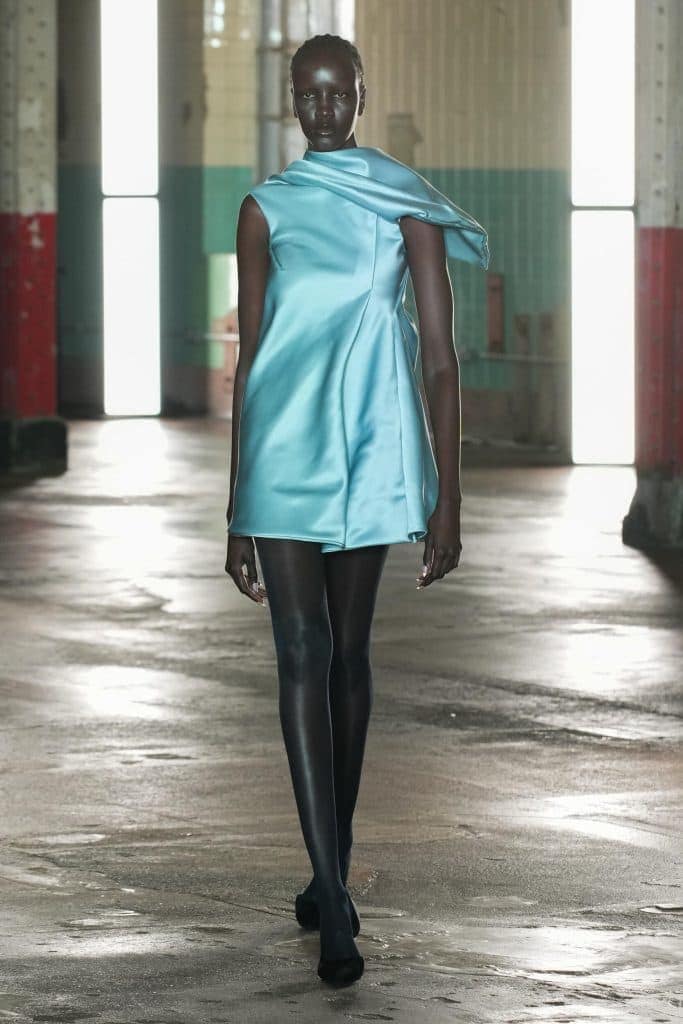 Di Petsa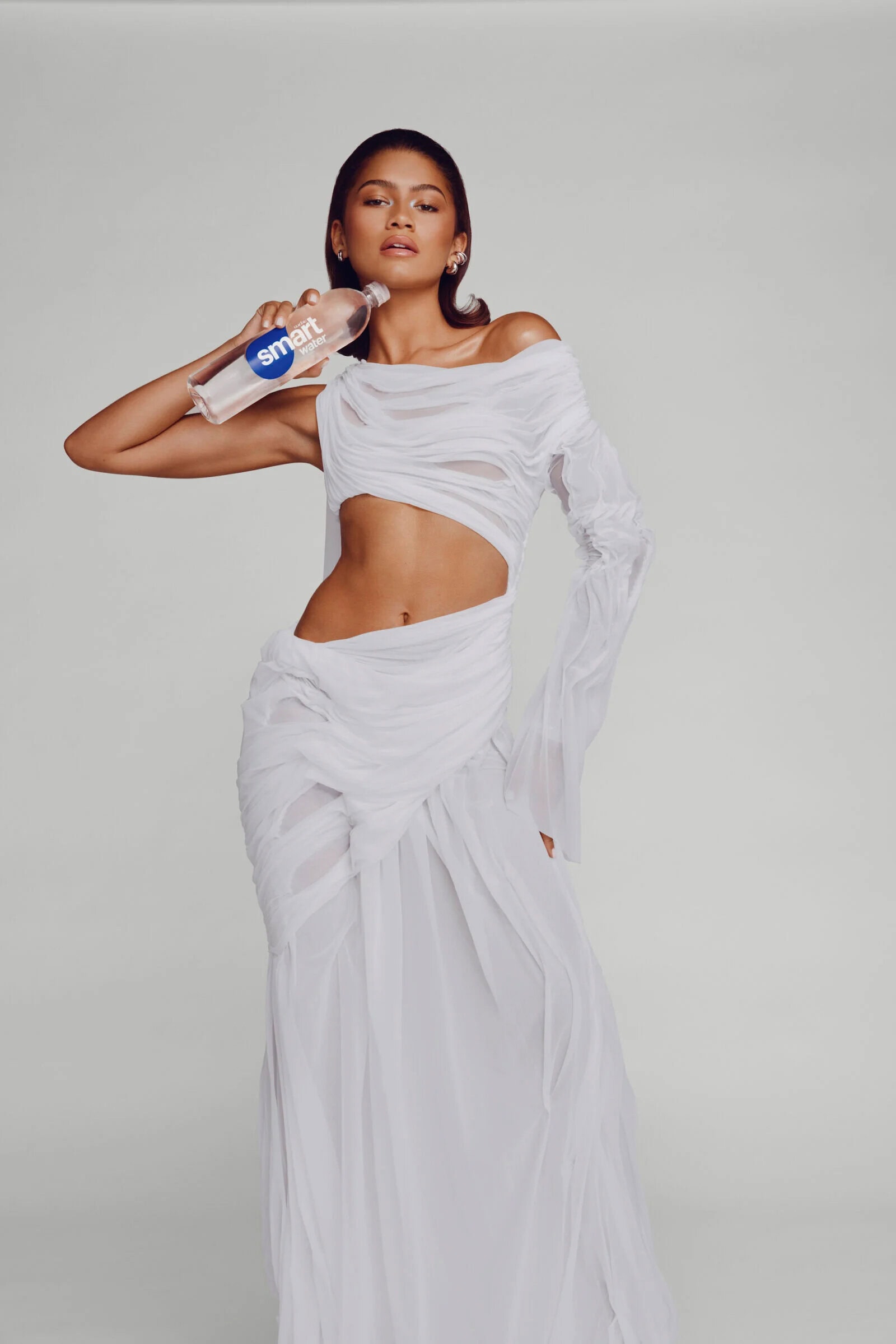 Known for her signature wet-look construction technique, one that pays homage to the ethereal allure of ancient Greek goddesses and is informed by her background studies in 'Performance Design' and classic dressmaking, Dimitra Petsa has seamlessly woven her Grecian heritage into every thread of her creations. Established in 2019, the brand has swiftly gained recognition, for the designers avant-garde approach to fashion. The seamless blend of historical inspiration and contemporary design sets Di Petsa apart as a visionary force to be reckoned with.
Having already graced the runways and red carpets on her house muses FKA Twigs, Bella Hadid, and SZA, her brand DNA aims to honour "our fluid state". The designer's exploration of the relationship between women and water experienced a full-circle moment when she worked with bottled water brand Smart Water as part of the British Fashion Council's NEWGEN platform, fitting as its celebrating 30 years. Dressing the face of the brand, fashion darling Zendaya (only first name needed), a custom sheer dress in optic white was a creation fitting of her 'contemporary Goddess aesthetic'. We can only expect the unexpected for Di Petsa's next odyssey on the London runways.
KNWLS
Fresh off an announcement that the design duo behind KNWLS – Charlotte Knowles and Alexandre Arsenault – will be collaborating with Jean Paul Gaultier, and after deciding to take a break from showing last season, the team will be back on schedule for September. Their last season showed an ethereal take on Y2K-meets-western and debuted an expanded accessories line, often the bread-and-butter for many brands, which included a collaboration with UGG featuring studded versions of their classic shearling boot. The brand's unapologetic perspective on body-positivity embraces a fearless modern punk attitude that never fails to embody a strong vision of femininity.
As more young founders open up about the not-so-glamourous realities of running a label in today's climate, the lid has been lifted on the financial constraints and the fundraising struggles many are facing. Despite having won industry prizes or securing investment. Addressing this need for additional support, KNWLS became the first recipients of talent incubator Fashion East's new XLNC programme, which took some of the pressure off the team and allowed them to focus on the creative narrative, which has seen it become a favourite among Gen Z music artists in particular, from Lourdes Leon to Rosalia.
Another project that has kept the team busy and has helped to build on the brands storytelling arc, is the continuation of a photography project they started in lockdown, titled Proxy 2.0, where the team worked with their brand family and clients for a campaign celebrating the eclectic nature of the KNWLS community.
The team are very much representative of London's rebel spirit, and as their brand has grown, they have kept what drew editors and fans to their aesthetic in the first place, and now with their second go-round of this single show format, it will be interesting to experience the next iteration of the brands codes.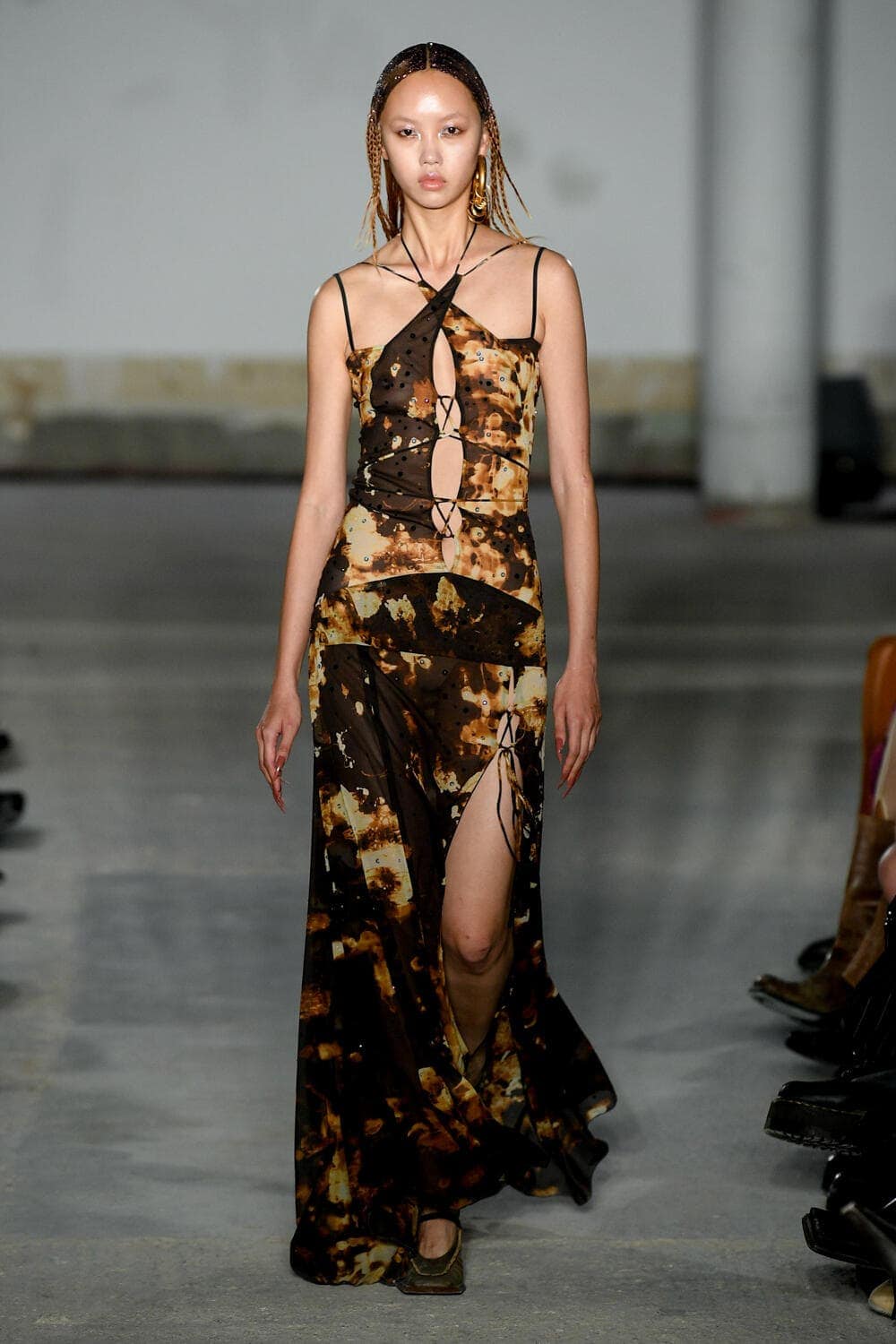 Paolo Carzana
Sarabande Foundation (Lee Alexander McQueen's charitable foundation which supports burgeoning creatives) Designer-in-residence , and a BFC NEWGEN award winner, Welsh designer Paolo Carzana's studied take on delicacy, deconstruction, and chaotic layering has given him a head-start in an industry always on the lookout for creative mavericks.
A fresh face with a point-of-view (a dime-a-dozen in London's hub, which has been a jumping-off point for some of the most directional designers working in the industry today), Paolo Carzana is making all the right noises, and resonates as more than just another newcomer. Carzana's designs are more than just garments; they are wearable narratives that bridge the gap between fashion and art. Working with repurposed and recycled materials, the designer's last collection explored a new avenue of gender fragility, titled 'Queer Symphony' it was a dedication to the queer lives that were lost before their time, and in his collection, he communicated personal storytelling which also translated into a deconstructed, almost shredded, vision of refined upcycling.
'I want to be hope for you' were lines written repeatedly in Carzana's fall 2023 show notes by multimedia artist and poet Matilde Cerruti Quara, and as he rises, he is sure to give hope to a new wave of young British talent. As his approach places him at the forefront of an industry perpetually in pursuit of visionary trailblazers.
Tolu Coker
Showcasing the BFC's commitment to their community and investment through innovation, the homegrown talent that is Tolu Coker (also part of the BFC NEWGEN programme) has been selected to show for the first time on the official schedule. David Pemsel, Chairman of the British Fashion Council, announced that "Success will be constant iteration of London Fashion Week as the leading creative, diverse and culturally influential platform", and there are few designers on the schedule who showcase that more than multi-disciplinary British-Nigerian artist Tolu Coker. Using fashion as a tool for social change, she launched her label in 2018, and has been using her collections to dissect the myriad ways in which clothes can shape our identity and how we are perceived in the world.
With clothes just one of the ways in which the designer chooses to convey her conceptual ideas, she is influenced, not by the atypical aspirations which are often tied to an exclusionary affluence, but instead Coker looks to experiences with real people to guide her designs. Merging her dual-heritage in her work as a designer and artist has produced clothing which has lifted from archetypal west-African tropes, while fusing in the energy of how the youth of the diaspora style their looks.
As an avid sustainability practitioner (local manufacturing, utilising deadstock), her desire to preserve the stories of those who share her heritage, fused with a mission to create an emotional connection to her clothes, so her customer will view them with value, sees her blend heritage, retro revivalist silhouettes, and longevity as a non-negotiable which pits her up against her peers as a key name to watch.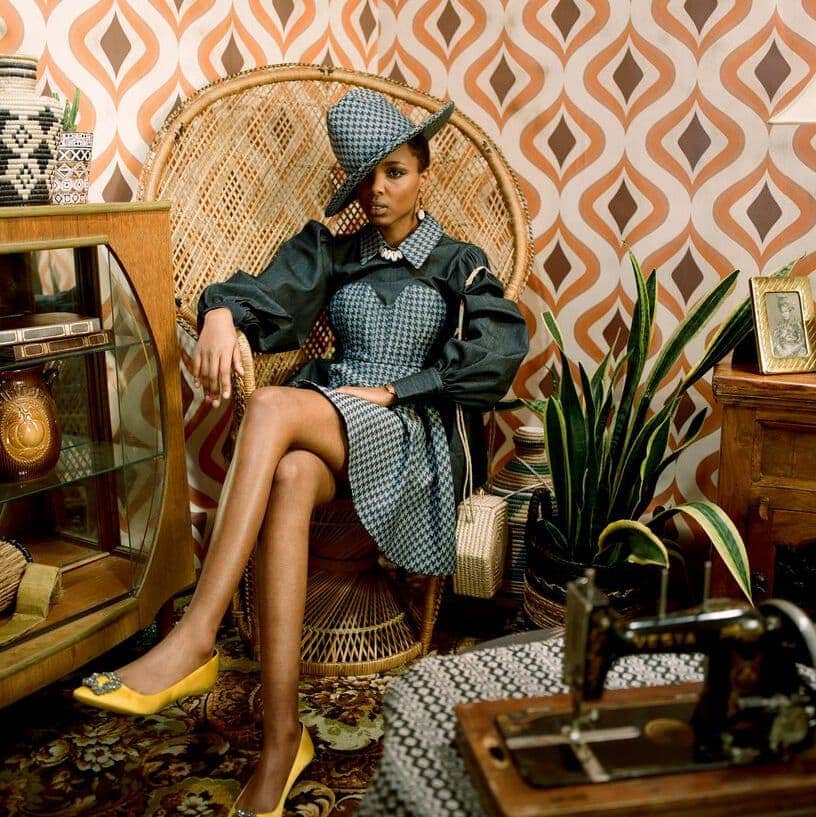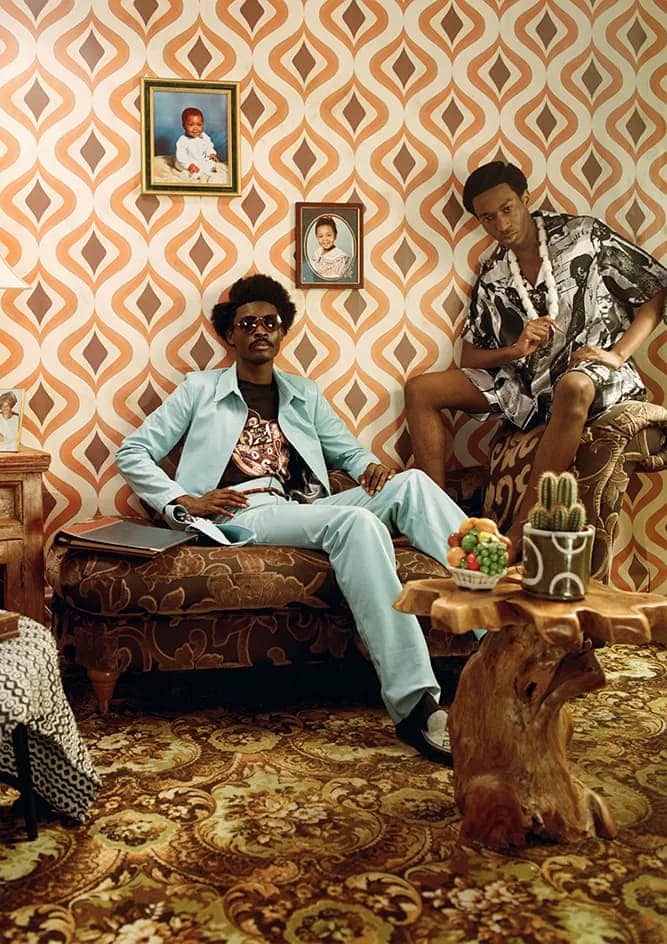 ---