The British Fashion Council (BFC) announced the 2023/24 recipients of its most internationally celebrated emerging talent support and showcasing initiative, BFC Newgen. BFC Newgen supports the very best emerging talent and aims to build global, responsible fashion brands of the future. Currently celebrating the 30th anniversary of BFC Newgen, the BFC is hosting a year of celebrations culminating with a landmark exhibition at the Design Museum in London with Principal Sponsor Alexander McQueen.
Each year, recipients are identified by their creativity, strong design aesthetic, and point of difference. The 2023/24 BFC Newgen recipients are:
*Aaron Esh I Ancuța Sarca I Chet Lo I Conner Ives I *Derrick I Di Petsa I Eftychia I Feben I Harri I Helen Kirkum I *Kazna Asker I Labrum London I Leo Carlton I Masha Popova I Paolo Carzana I Robyn Lynch I S.S. Daley I Saul Nash I Sinéad O'dwyer I *The Winter House I *Tolu Coker I Yuhan Wang (*Newest 2023 recipients)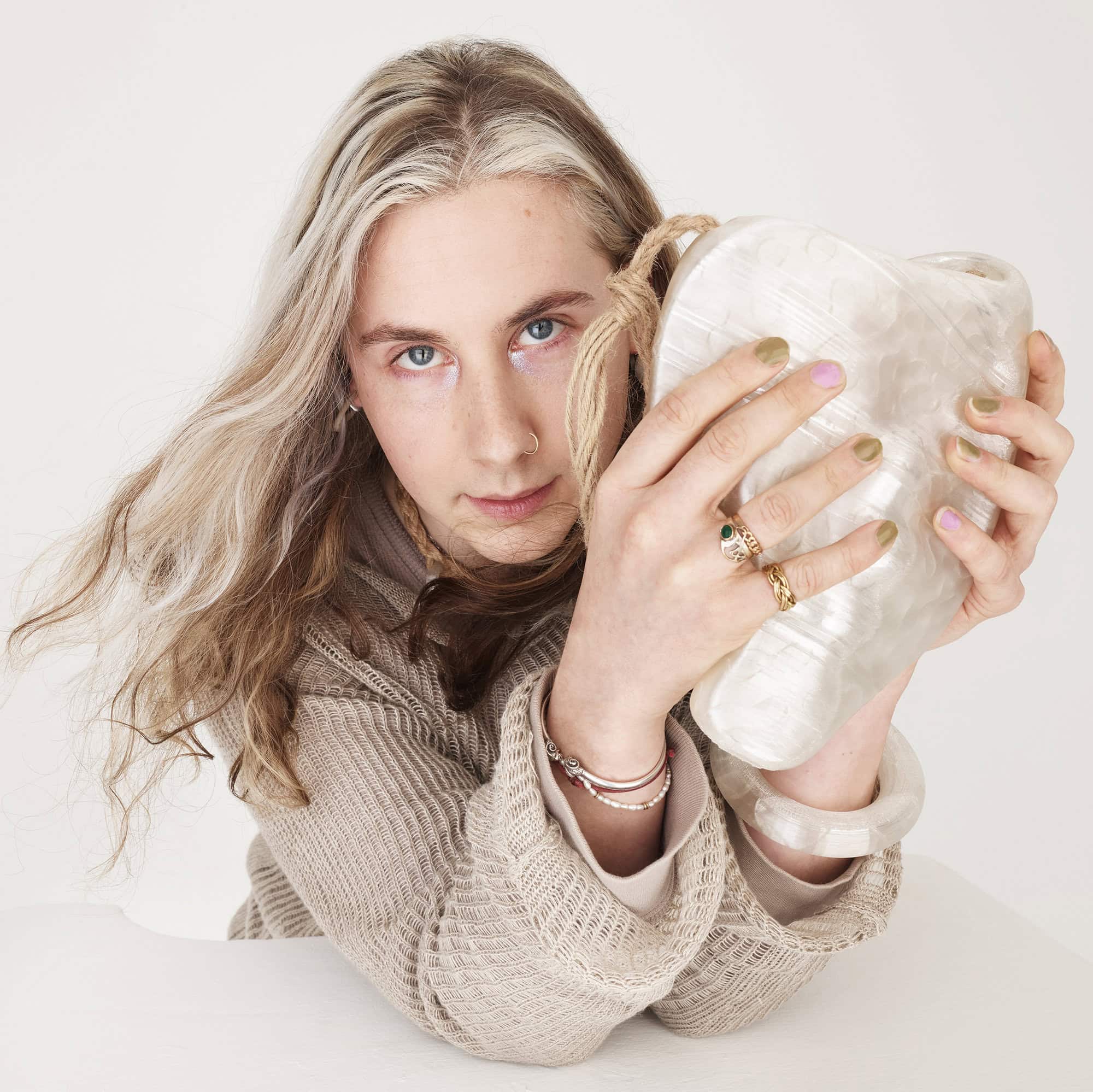 Photography | Rankin
BFC NEWGEN offers designers financial grants, showcasing opportunities and delivers individual mentoring and training sessions to assist the designers as they develop their business infrastructure and skills. This is supported by the BFC Designer Initiatives Programme and BFC Newgen committee led by Sarah Mower MBE, BFC Ambassador for Emerging Talent and Guest Curator of the NEWGEN 30 exhibition.
Since its launch in 1993, BFC Newgen has supported designers including Alexander McQueen, Bianca Saunders, Christopher Kane, Duro Olowu, Grace Wales Bonner, Kim Jones, Jonathan Anderson, Richard Quinn, and many more.
Caroline Rush CBE, Chief Executive British Fashion Council said "A huge congratulations to the 23/24 recipients. BFC Newgen is unique and a true recognition of the UK as a launchpad for creative talent who go on to lead the industry globally. Celebrating this year's recipients is all the more exciting in light of the 30th anniversary of the initiative. We are focused on creating an environment for creative and innovative businesses to succeed, and continue to nurture socially responsive and dynamic designers at the zeitgeist of British culture."
Sarah Mower MBE, BFC Ambassador for Emerging Talent, said "Newgen is a foundation of London's reputation for continually producing and uplifting young talent of all kinds, from everywhere. What is extremely moving and impressive about this generation is that they are activists; they are committed to sustainability, equality, and equal opportunity and that's something we're really proud of."
Applications were open from 12th January 2023 to 7th March 2023. The categories included Ready to Wear (RTW) Womenswear, RTW Menswear, and Accessories. The panel was introduced to a shortlist of designers that had been identified by the sift panel. The panels were chaired by Sarah Mower MBE, Chief Critic, Vogue Runway, BFC Ambassador for Emerging Talent, and were made up of Anna Orsini, Strategic Consultant, British Fashion Council, Donna Wallace, Stylist & Consultant, Francois Souchet, Global Head of Sustainability and Impact Consulting, BPCM, Heather Gramston, Head of Womenswear, Browns, Holly Shackleton, Creative Consultant, Jackie Duff, Senior Licensing Director, EMEA & Asia Pacific, smartwater, Jeanie Annan-Lewin, Creative Director, The Perfect Magazine, Kenya Hunt, Editor-in-Chief, Elle UK, Natalie Kingham, Brand, Fashion and Commerce Consultant, Sarah Burton OBE, Creative Director, Alexander McQueen, Stavros Karelis, Founder & Buying Director, Machine-A, Stephen Jones OBE, Founder, Stephen Jones, Stephen Webster MBE, Founder, Stephen Webster, Wilson Oryema, Artist, Writer, Sustainability Advocate, Yvie Hutton, Director of Membership & Designer Relations, British Fashion Council.
---