Review of Zara Spring 2021 Ad Campaign by Creative Director Christophe Derigon of Baron & Baron, Director Fabien Baron & Photographer Steven Meisel
Like a desert oasis, an ecstatic vision of beauty shimmers into existence in a new campaign from Zara. Masterminded by director Fabien Baron, the Spring 2021 campaign also features creative direction from Christophe Derigon and photography by Steven Meisel.
Stylized and abstract, the campaign makes use of impressive technical work to celebrate the power of the natural world and of women.
Through its combination of styling and setting, the imagery is immediately striking: the flowing dresses and wide-legged pants of the collection – realized in deep, warm, organic colors – are exquisite against the eroded geological formations of a sunbaked desert.
Most noticeable about the styling, however, is the constant use of head wraps. While head wraps exist traditionally across many cultures, the biggest cultural touchstone here seems to be that of cultures in sub-Saharan Africa, where they indicated a woman's status and prosperity. The head wraps on display here certainly seem quite regal.
Baron's film further develops this atmosphere of queenly mystique. His cinematography lends an epic quality to both the landscape and the figures in it. The moody, folk-like soundtrack underscores the feeling of primal reverence, and also helps to draw out some of the hallucinatory qualities in the imagery.
Baron uses further technical wizardry to play with shadow, saturation, time, and color to further the sense of an almost psychedelic communing with nature. As the music intensifies and our protagonists begin to dance, this feeling builds to an ecstatic fever pitch.
The film is another strong example of why Fabien Baron rightfully holds the place as fashion's leading filmmaker. His work hits our eyes like a drop of water in the desert hits a parched tongue.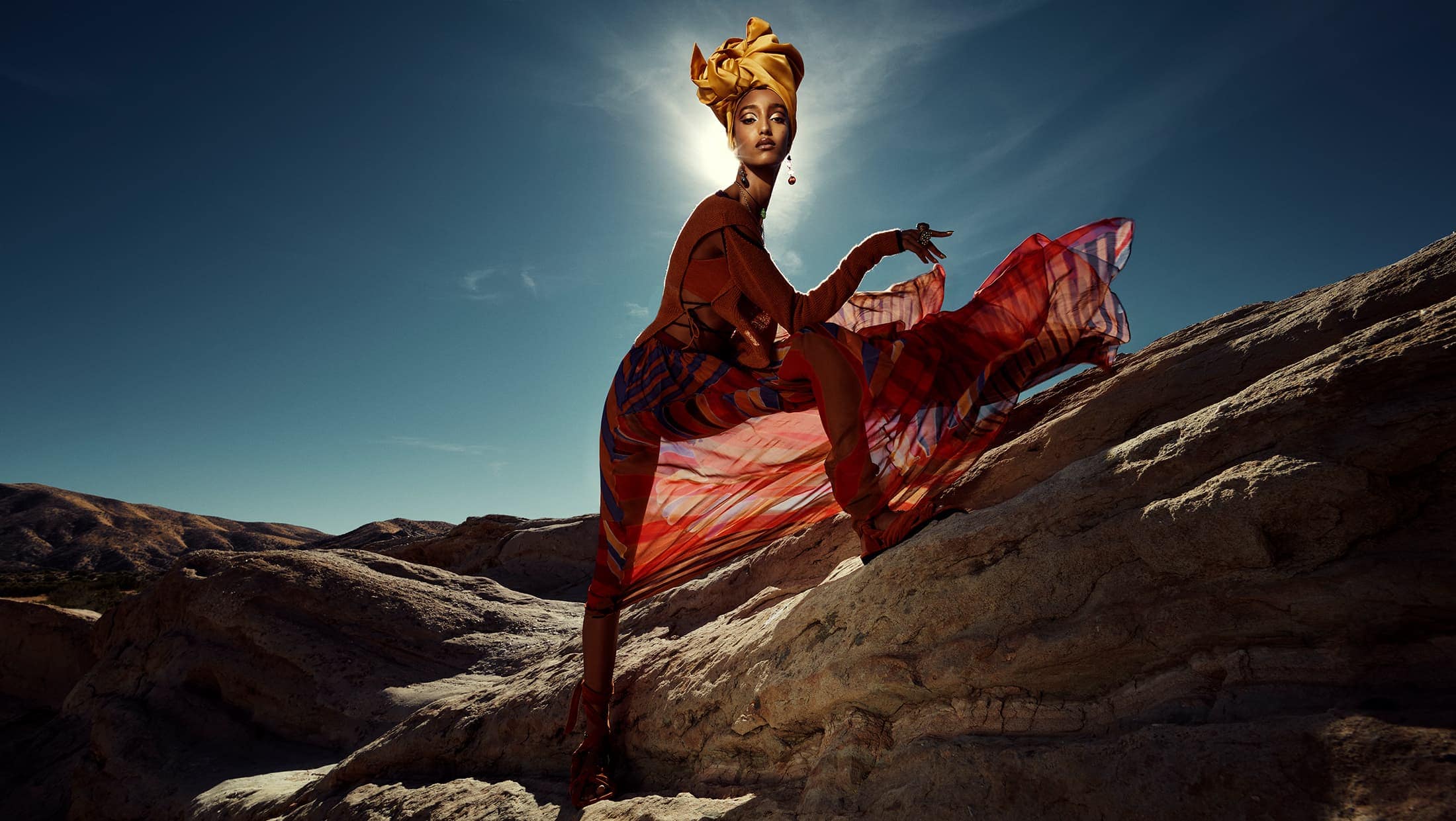 Agency | Baron & Baron
Film Director | Fabien Baron
Director of Photography | Philippe Lesourd
Creative Director | Christophe Derigon
Executive Producer | Mina Viehl
Production | Seeker Productions, 138 Productions
Photographer | Steven Meisel
Models | Abby Champion, Mona Tougaard, & Achenrin Madit
Stylist | Karl Templer
Hair | Guido Palau
Makeup | Diane Kendal
Set Designer | Stefan Beckman
Casting | Ashley Brokaw

---