---
Creative director Nicky Zimmermann has collaborated with Smile Agency creative director Emil Vrisakis and photographer Benny Horne to bring forth a sunny, playful Zimmermann ad campaign full of carefree vibes. Filmed with models Grace Elizabeth and Abby Champion in Capri, the campaign was devised by the same team that created another recent Zimmermann ad campaign, also filmed in picturesque Italian locales. The two films work in tandem, with one that's more introspective and contemplative, and the other delivering a more exuberant, extroverted narrative as featured below.
The film unfolds with a simple yet effective split screen device, evoking films from the 60's and 70's and revealing two best friends as they discover an island paradise together. Whether swimming, sun-bathing, sailing in crystal waters, or enjoying an Aperol Spritz at a sea-side cafe, the film is pure fantasy fulfillment. Case in point: our two young foodies chomp enthusiastically on breadsticks and slurp spaghetti with abandon, and yet they flaunt the sort of beach bodies that only a low-carb diet could provide. Similar to the other film that this team recently produced, what makes this campaign work is its nuanced execution. Our two unaffected heroines produce the effect of true camaraderie, and genuinely appear to be having a fantastic time. The viewer is drawn into the action by the beautiful landscapes and cinematography, and when the two women take a plunge in the ocean, the musical score becomes subtly muted…as if we've gone for a dip underwater as well.
Much of fashion's appeal depends on the concept of wish fulfillment, and brands that can successfully capitalize on this will stay one step ahead. In this ad campaign for Zimmerman, Emil Vrisakis has delivered a fantasy world that nearly anyone would wish for – a fun and relaxing day at the beach with a treasured friend.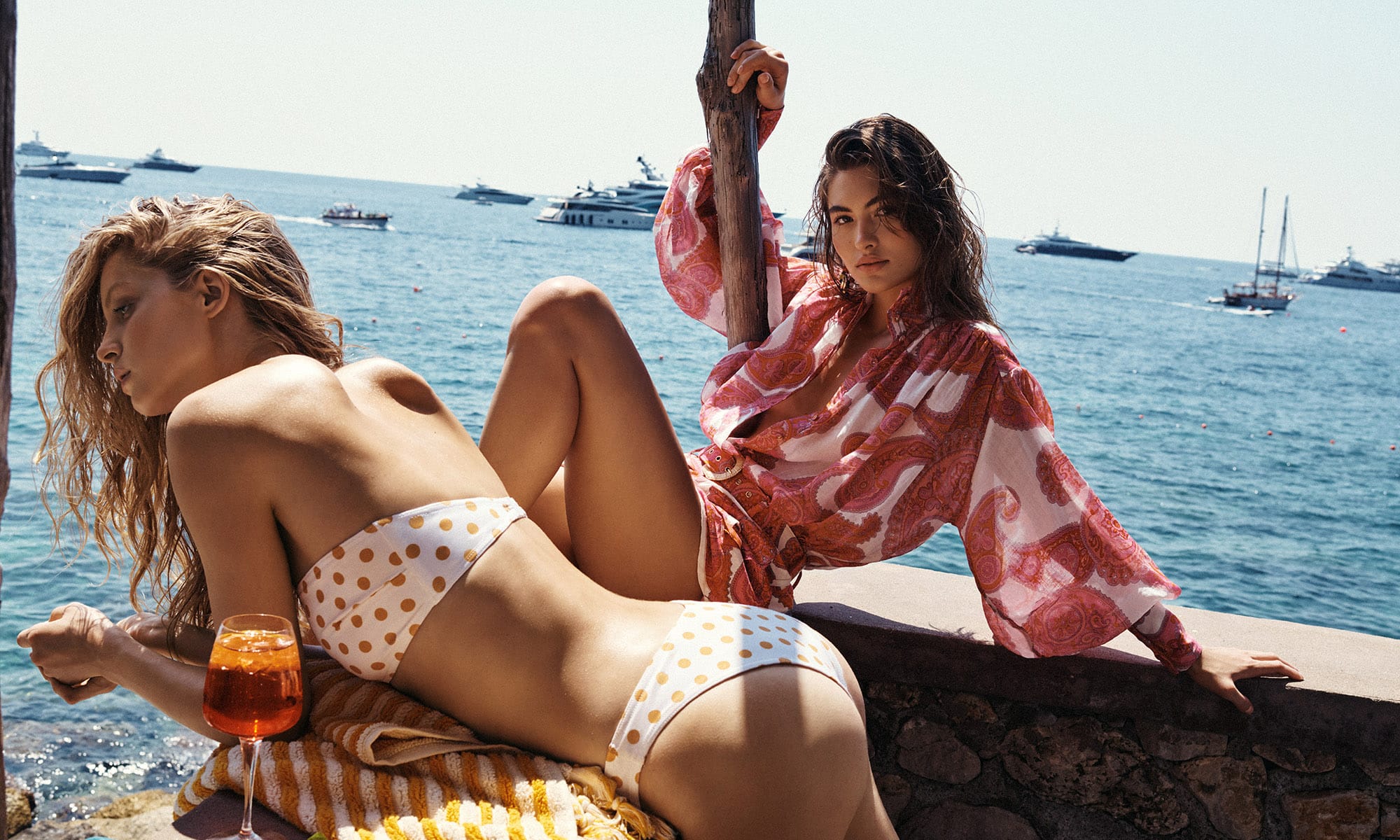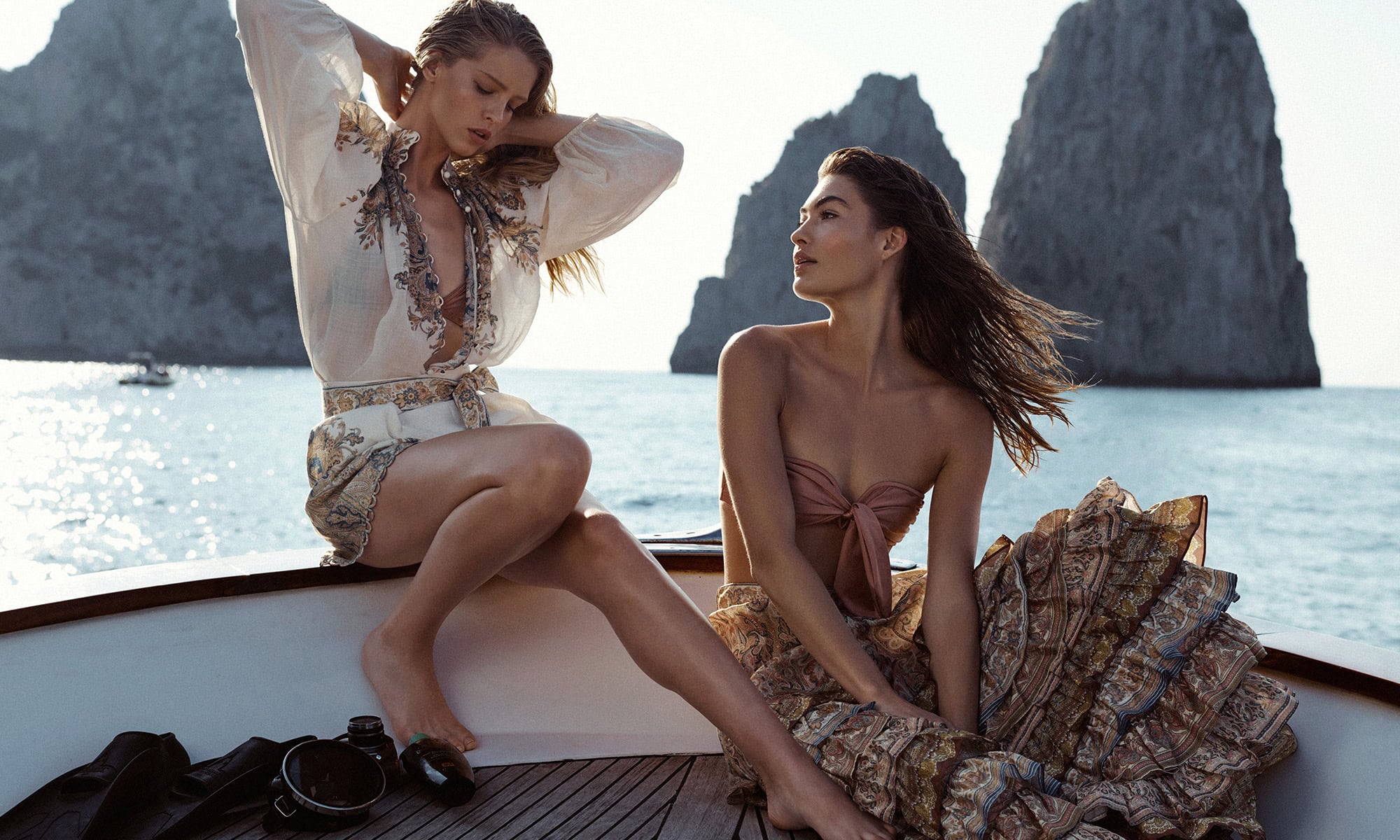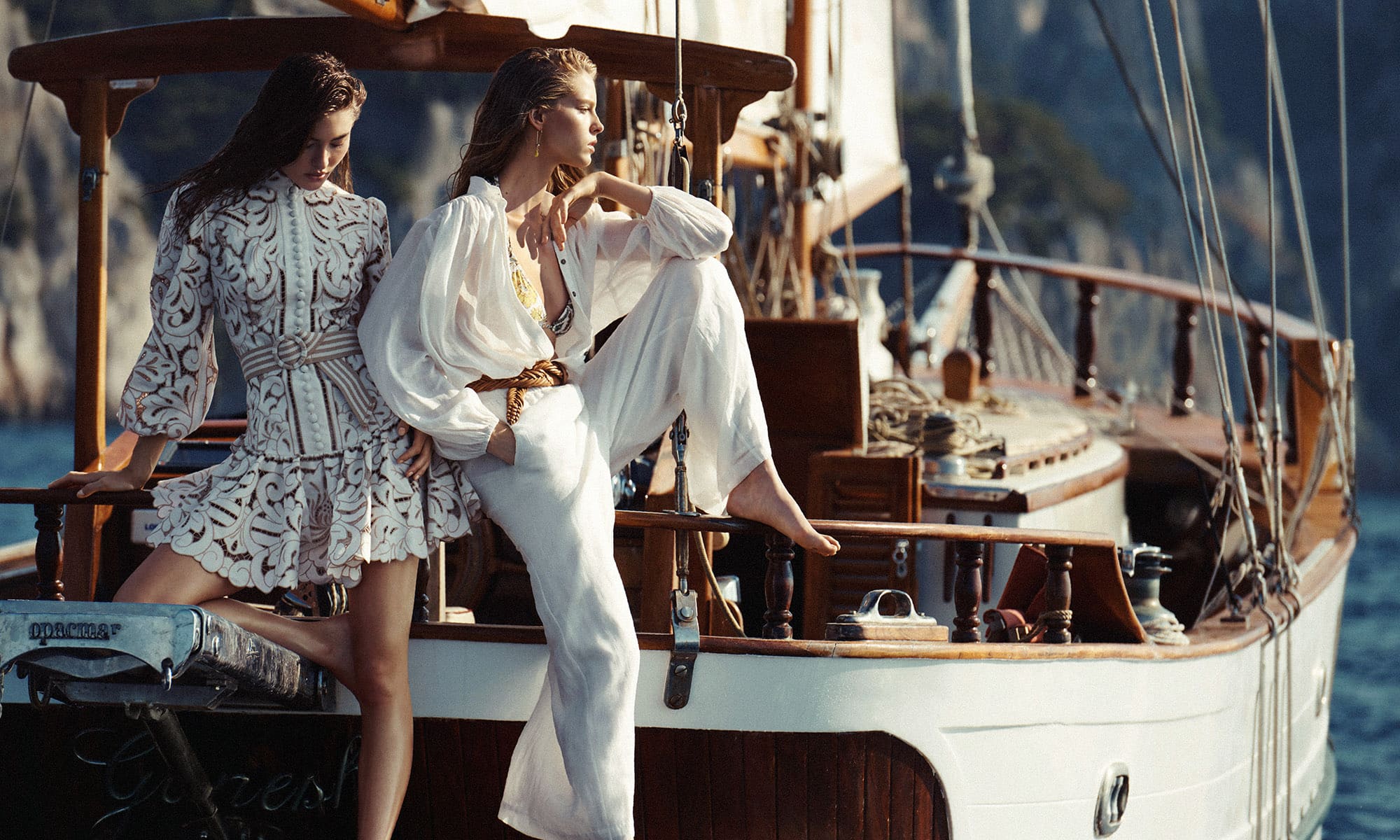 Zimmermann Creative Director | Nicky Zimmerman
Agency | Smile Agency
Creative Director | Emil Vrisakis
Photographer | Benny Horne
Models | Grace Elizabeth & Abby Champion
Stylist | Romy Frydman
Hair | Renya Xydis
Makeup | Jodie Boland
Location | Capri, Italy


---