5 Sustainable Strategies Changing the Future of Fashion
By Anna Ross
Sustainability has become an increasingly nebulous phrase in the fashion industry; a business which relies on newness, trends and consumption as its model of existence. The damage is clear: it's responsible for 10% of global carbon emissions and a hefty 60 million tons of plastic waste per year. The design, production, promotion, shipping, usage and recycling of one garment comes at the cost of 3,300 liters of water, emits 17kg of C02 into the atmosphere, pollutes our oceans with microplastics and, more often than not, ends up in landfill; it's reported that a pile of clothes as high as the Eiffel Tower is thrown away every 16 seconds.
In spite of multiple climate action initiatives and oncoming legislation to help tackle the problem, the future of fashion's impact on the environment can often look bleak. However, for designers and brands, limitations can open up a new world of possibilities. The Impression's Anna Ross explores the five need-to-know sustainable strategies changing the future of fashion.
The Magic of Mushrooms: Leather Alternatives
The multibillion-dollar global leather industry is in a catch-22 regarding sustainability. On the one hand, it's a natural by-product of the meat industry, boasting biodegradability, quality and longevity. But on the other, it's under scrutiny for its environmental and social impact, with tanning processes that emit an abundance of industrial chemicals that leak into local water streams – and an agricultural impact that contributes to 14.5% of global emissions. This, coupled with an ever-increasing vegan movement, and you have yourself a catalyst for change.
However, vegan leathers have also been under fire, often derived from plastic, thus causing more harm than good. Therefore, a stir of biomaterial innovation is happening, most notably via mycelium – the networks of threadlike roots found in mushrooms. Its benefits are clear; mycelium needs less land, water, and resources than bovine agriculture while remaining regenerative and biodegradable, reducing its carbon footprint.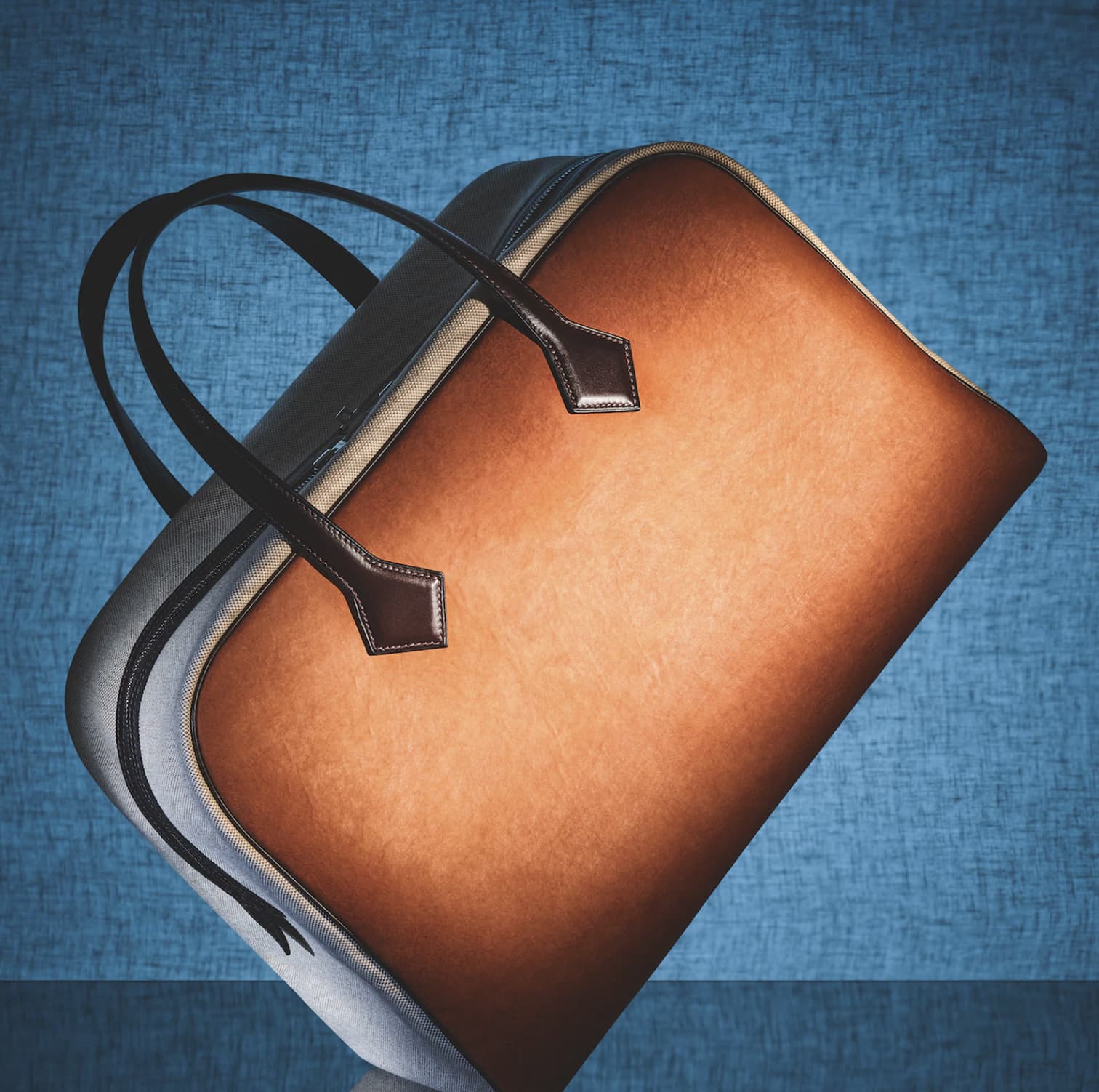 Once an out-of-reach concept, mycelium leathers are becoming ever more scalable and are winning the eyes of investors. In the fashion industry, luxury and sports brands have formed investor partnerships with innovators to enable the development of mushroom leathers. One such is Hermès-backed MycoWorks, which raised $125million in funding that will further their advances in mass-producing mycelium leather. Hermès, reknowned for the ultimate luxury leather goods, worked alongside MycoWorks to recreate their iconic Victoria shopper in mushroom leather, showcasing their needn't be a sacrifice in quality or craftsmanship when it comes to sustainable alternatives.
Elsewhere, companies such as Stella McCartney, Lululemon, Adidas and Kering announced a seven-figure investment in biotech firm Bolt Threads' Mylo Leather to enable the development of their mushroom-based leather alternatives. Many will remember Stella McCartney's mushroom-themed S/S22 collection, whereby the designer introduced accessories made entirely of Mylo alongside regenerative cotton, forest-friendly viscose, and animal-free glues (no egg whites.)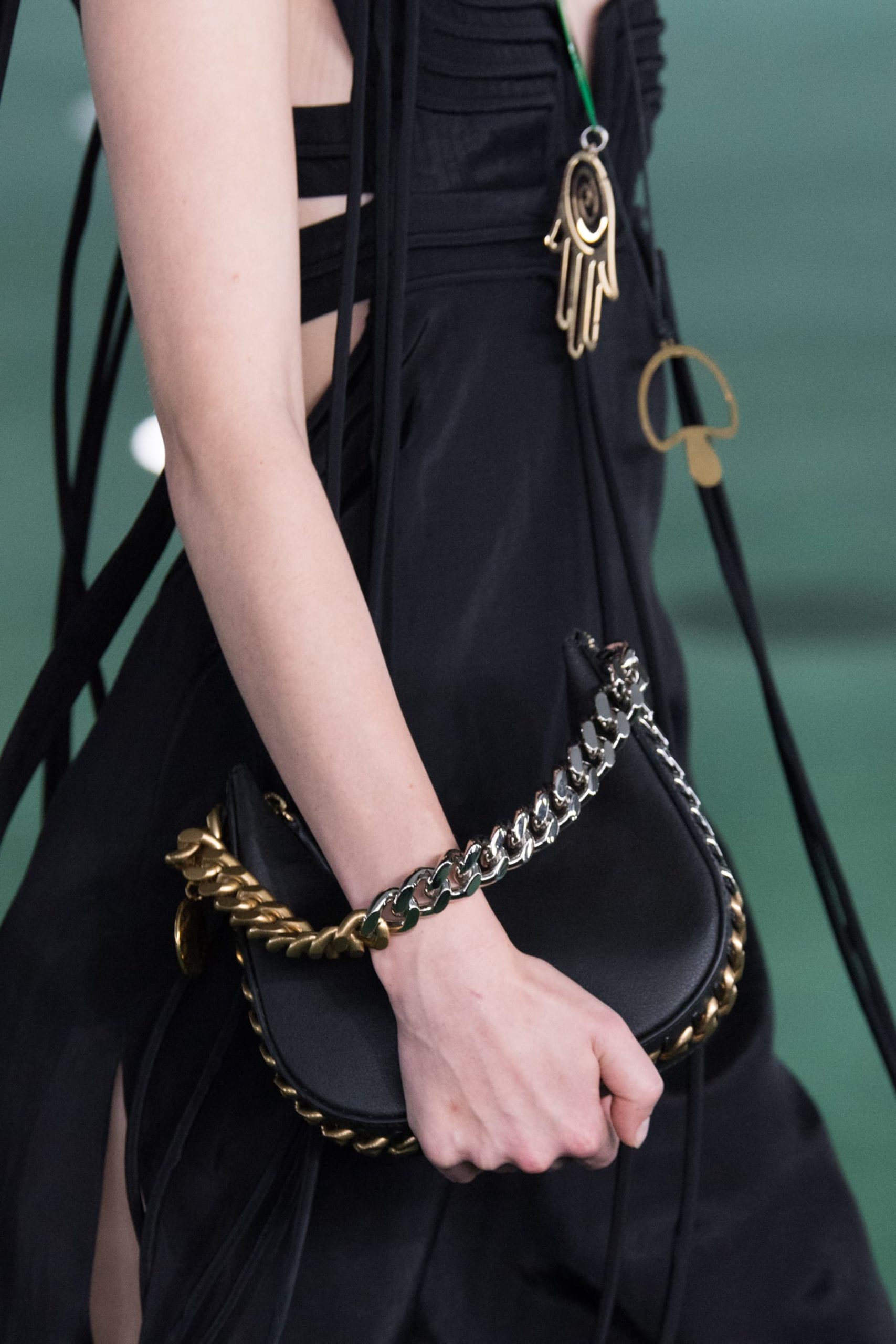 However, it's not just mushrooms that are shaking up the vegan-alternatives scene. Pineapples, apples, grapes and coffee grounds are new and next on the leather alternative agenda. Pinatex, made of fibers derived from discarded pineapple leaves, is being used by Hugo Boss and Native Shoes, while TômTex leads the way in exotic-textured leather alternatives. Made from waste coffee grounds and chitin, a substance found in the exoskeleton of discarded seafood shells, TômTex helps alleviate some of the 8 million tonnes of seafood waste dumped every year.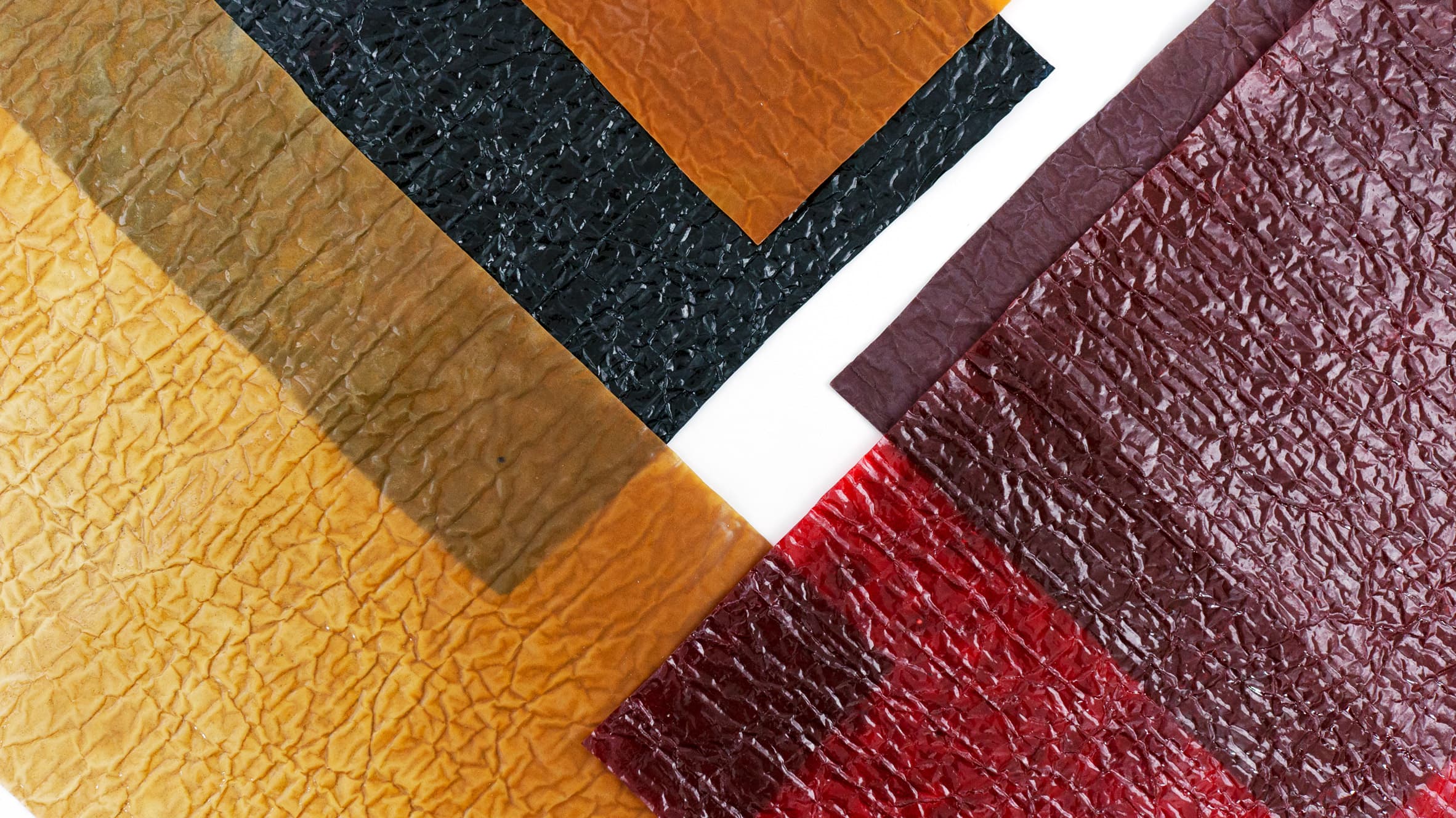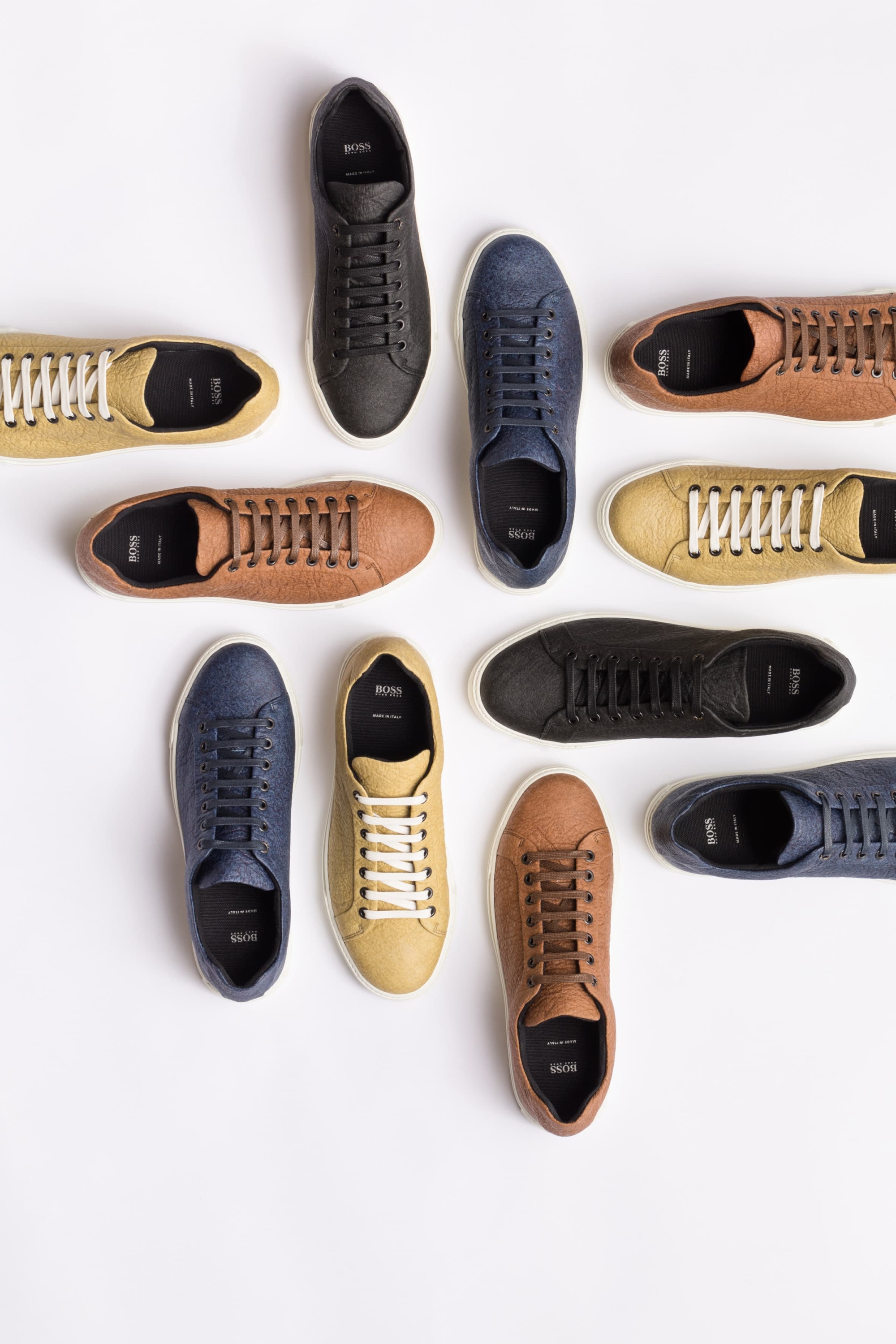 The Repair Economy
Last year I penned an article about the boom of rental and resale, yet a third sector of the circular economy is paving its way, part influenced by sustainability and part due to the rising cost of living, that's resulting in consumers becoming more resourceful and wanting to stretch what they already own.
As a result, the repair market is growing, and many brands are embedding repair services into their business strategy and store. Although in-store resale and recycling schemes have seen a boom, repair systems offer a more cost-effective solution for brands and a more personalized service for customers.
For brands and retailers, offering free or low-cost repairs not only ensures a more circular system but makes a statement about brand longevity while developing an ongoing relationship with the customer. The transaction no longer ends at the point of sale.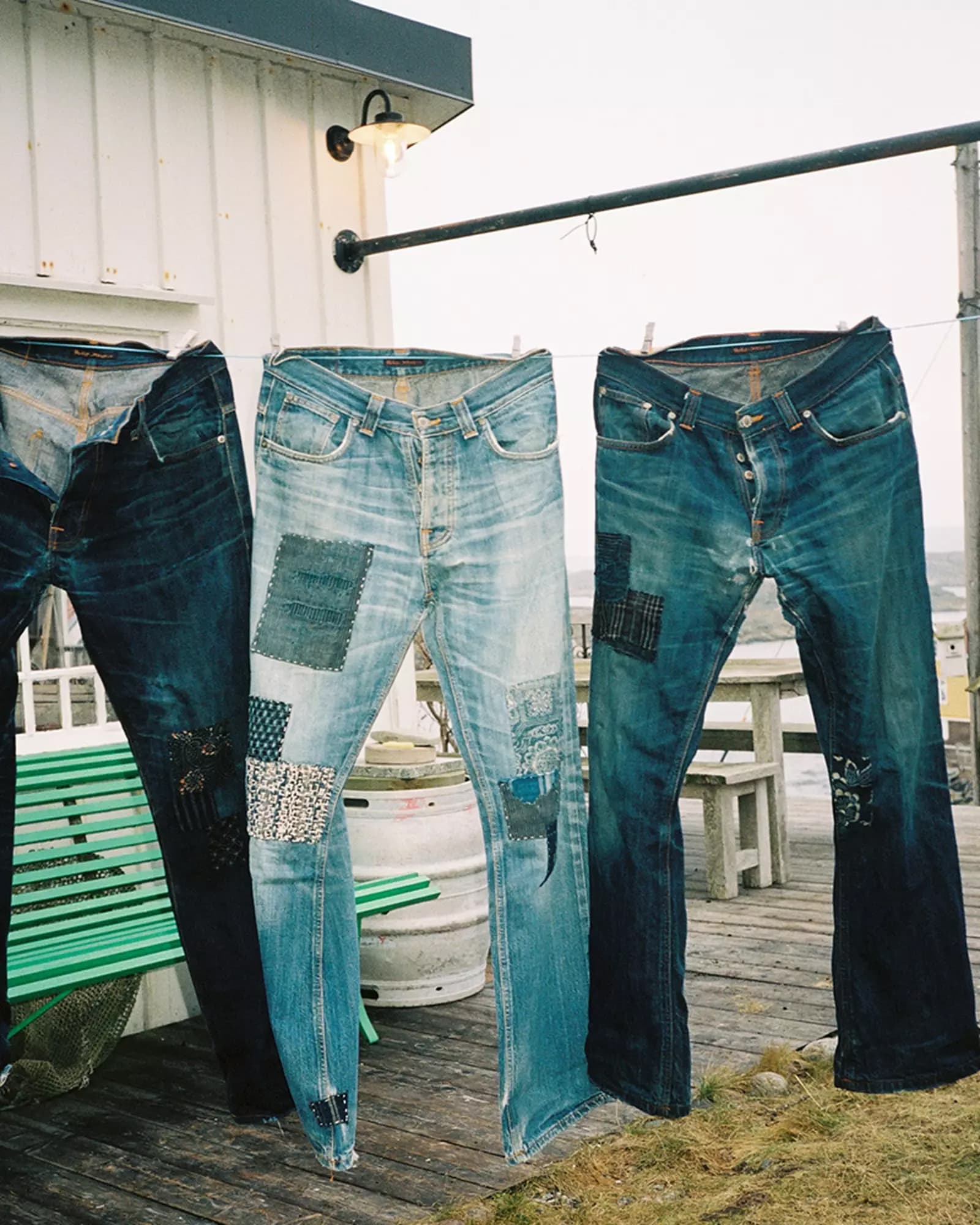 With their 'Free Repairs Forever' policy, denim retailer Nudie Jeans have been at the forefront of in-store repairs. The brand has made repair an integral part of their store experience, encouraging customers back onto brick and mortar retail (thus driving revenue) while offering an extra, educational consumer touchpoint.
In 2019, we repaired 63,281 pairs of jeans, prolonging the life of 50 000 kg of clothes. Furthermore, if each person who repaired their jeans with us had decided to buy a new pair, the production of these jeans would demand 443,000 tons of water, an amount that would fill 177 Olympic swimming pools,"

— Nudie Jeans
Such is the appetite for repair strategies, luxury fashion retailer Browns collaborated with the denim retailer creating a limited run of repaired denim called 'Re-Worked', a collection of 'salvaged selvage' pieces that would have otherwise been sent to landfill.
Although expensive and hard to scale, the repair economy offers an entryway into this individualist approach to dressing. A 'make do and mend' mindset has created an aesthetic trend in and of itself. One only has to peruse the collections of young, eco-minded designers to see a wealth of patched and pieced materials that are reworked from materials old and new, making both a sartorial and sustainable statement.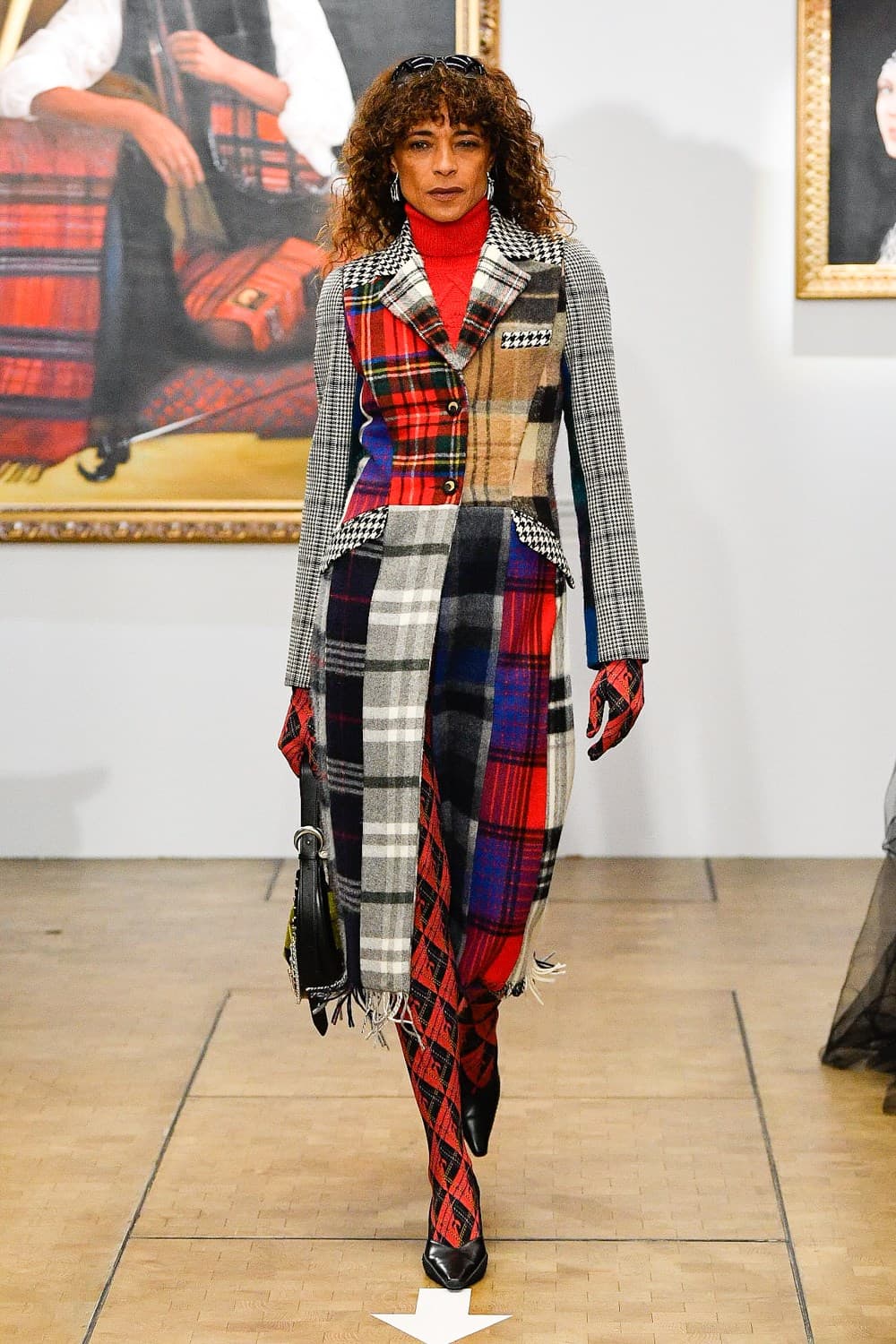 At contemporary level, UK retailer TOAST's Renewal service works alongside artisans to offer customers a free, creative repair service on any item of TOAST clothing that not only closes the loop of the garment but creates something unique in creation.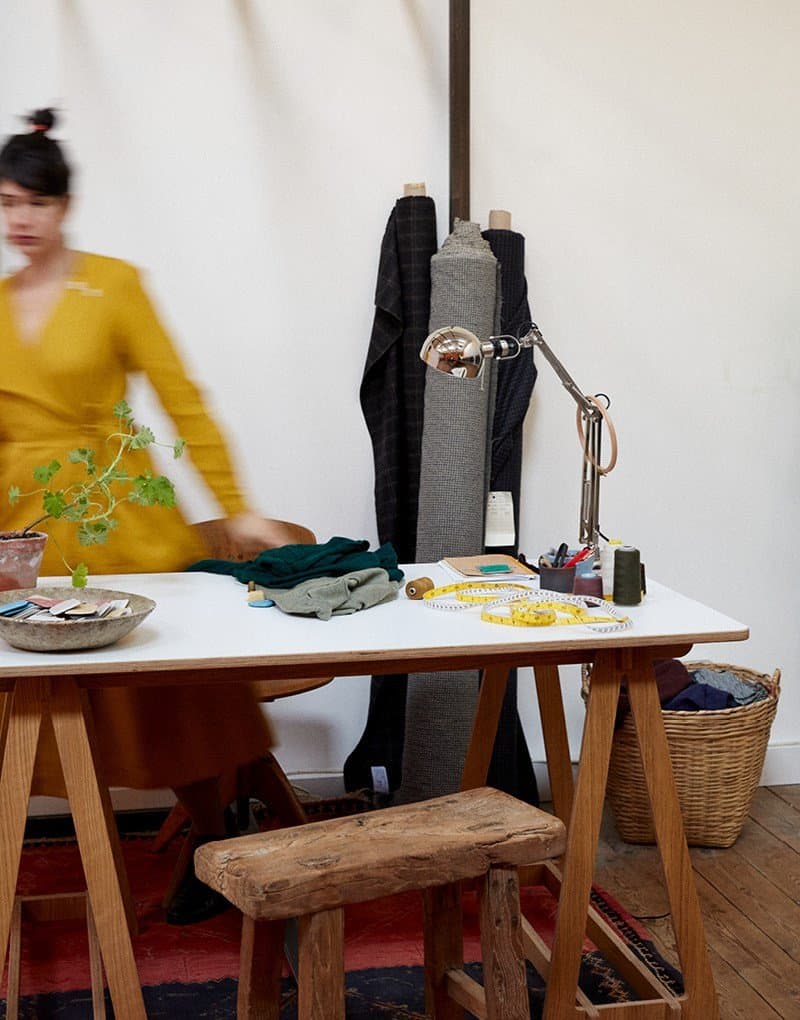 Unlike fast fashion, where the purchase cost is often so low that it's cheaper to replace than repair, luxury fashion is a natural partner with aftercare services. Luxury brands such as Browns, Farfetch, Manolo Blahnik and Nicholas Kirkwood are partnering with third-party platforms for aftercare, such as The Restory, whose revival services span footwear, accessories, handbags and clothing, with testimonials claiming items are returned as "good as new."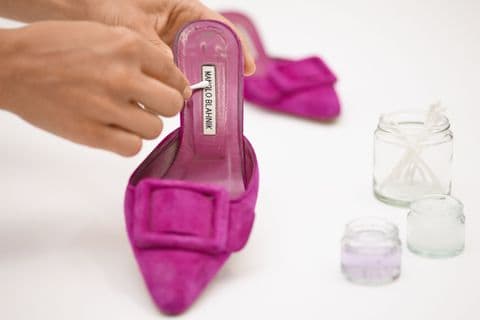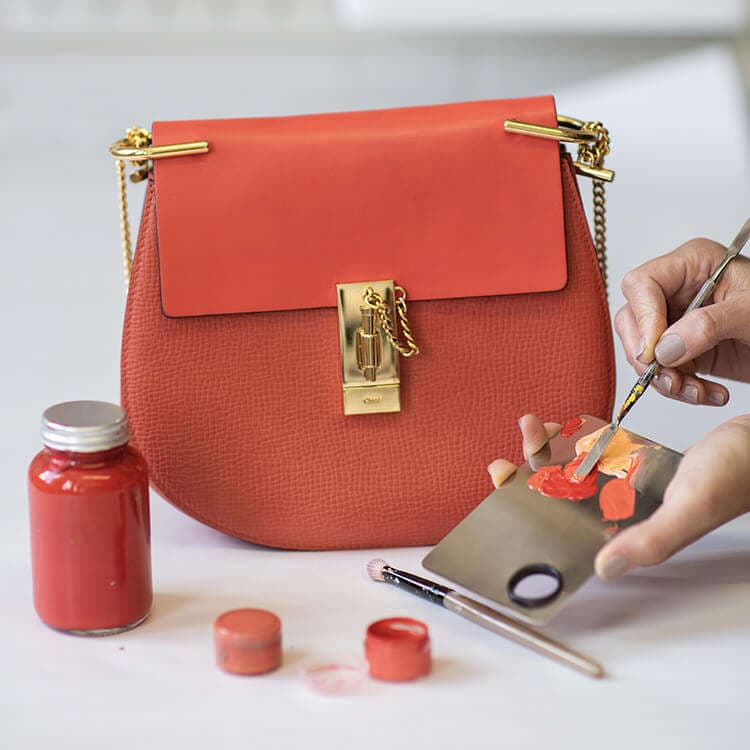 Repair doesn't have to be physical. As e-commerce becomes an even bigger beast, digital platforms are emerging in the market that solve the repair problem at the tap of a button. London-based Sojo and The Seam are part of the solution, connecting fashion users with an address book of local makers, tailors and alteration and repair specialists, giving back to the community while closing the loop on landfill. Businesses such as Ganni have partnered with Sojo to offer their customers free alteration and repairs, couriered back and forth via bike to help customers reduce their environmental impact while creating clothes that fit perfectly, which will, in turn be loved for longer.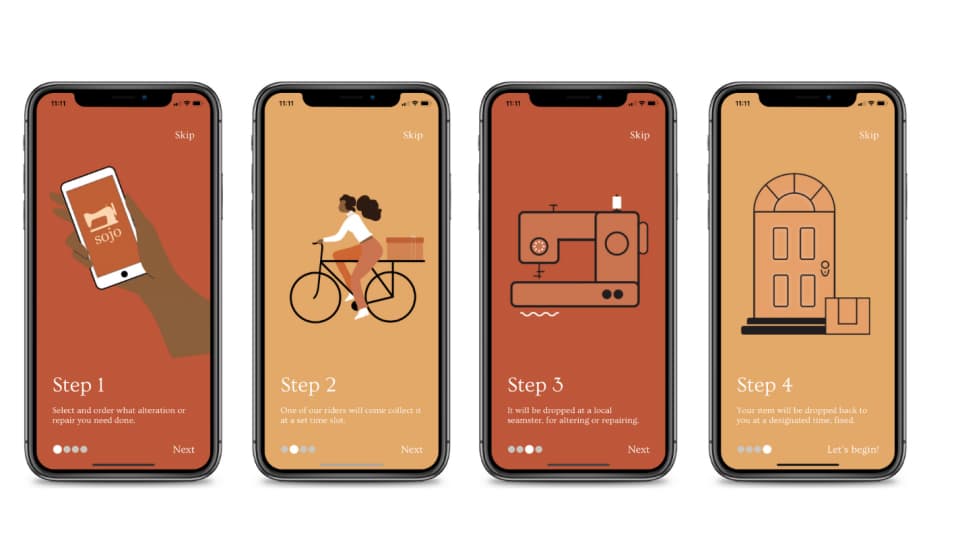 Design by Digital
Design, manufacturing and supply chain processes are facing rapid innovation in the name of sustainability. COVID-19 only accelerated the need for digitization across fashion, starting with the design phase, the period whereby most decisions that affect sustainability take place. In addition, new technologies such as AI and machine learning are increasingly being used to enable designers to design more efficiently and sustainably.
3D grading programs such as Clo and Browzwear are leading systems that are being hailed as solutions for faster, more cost-effective and more eco-friendly design. With traditional research and development phases, an excessive amount of time and materials are required throughout the process alongside samples being shipped back and forth across the globe, leading to long-term environmental impact. According to Browzwear:
With 3D design, garments can be altered at the click of a button and sent directly to stakeholders to verify digitally, accelerating time to market by up to 80%, while reducing a brand's carbon footprint by up to 30%.
For retailers and designers, 3D design systems could create better speed to market and enable quicker alterations and product customizations, with less waste and less wait.
Digitization can not only increase design efficiency but has the potential to reduce returns, which have faced rapid increase throughout the e-commerce boom, at the detriment of the environment. According to a 2019 Optoro report:
Returns can produce up to 14% more landfill waste than bricks and mortar stores, and return rates for online goods can be as much as three times higher than store-bought items."

— Optoro, 2019
As such, solving sizing is a crucial issue amongst brands and retailers. As a result, AI Fit Assistants are becoming increasingly commonplace by way of reducing returns. WAIR, a product of Fit3D, estimates that size-related returns for e-commerce alone equate to $136bn of lost profits. WAIR aims to help brands and retailers align their operating strategies with the body dimensions of their shoppers, assisting retailers in managing size-run inventory and understanding how their shoppers' bodies align with their available stock. The system claims to reduce returns by 21%, helping brands increase profitability and reduce return-based emissions.
Bacterial Pigments: Color By Nature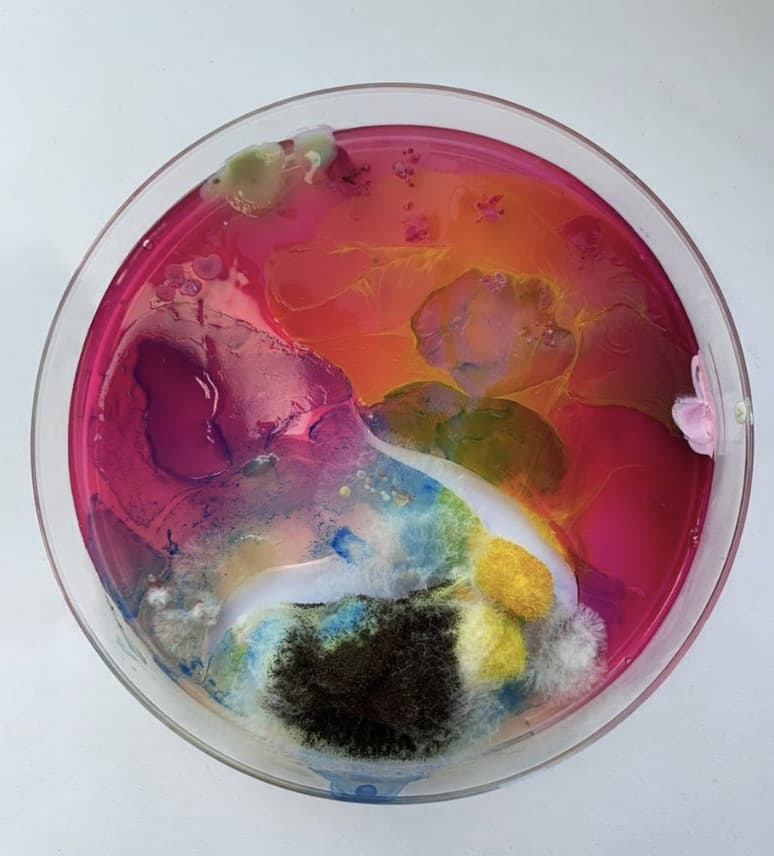 Although immensely popular in the trend cycle, color is often toxic in its creation. The average dyeing process can take up to 5 washes and require high temperatures to create color, wasting water and leaking dyestuff back into environments. As a result, many designers are opting for age-old natural dye practices and biotechnological methods to reconsider color with an ecological approach. By harvesting regional color — whether foraged, grown or salvaged — designers can positively shape perceptions of territory and invite reconnections with land and landscapes.
Every black thing you own in your wardrobe is likely to contain carbon black – a pigment derived from petroleum – the production of which is causing havoc on our environment. As it turns out, Algae is the new black.
To obtain petroleum, vast tracts of land are stripped of all life, while the production process creates significant greenhouse gasses. Apparel company Vollebak is on a mission to reinvent how the color itself is made. They have devised the first t-shirt – made of eucalyptus – dyed with black algae. The beauty of algae? You don't have to dig up the earth: it grows in ponds using sunlight and captures carbon dioxide via photosynthesis. At the end of its use, Vollebak claims the t-shirt biodegrades in around 12 weeks, and once the fabric has gone, the black algae remains, capturing the carbon within it for up to a century.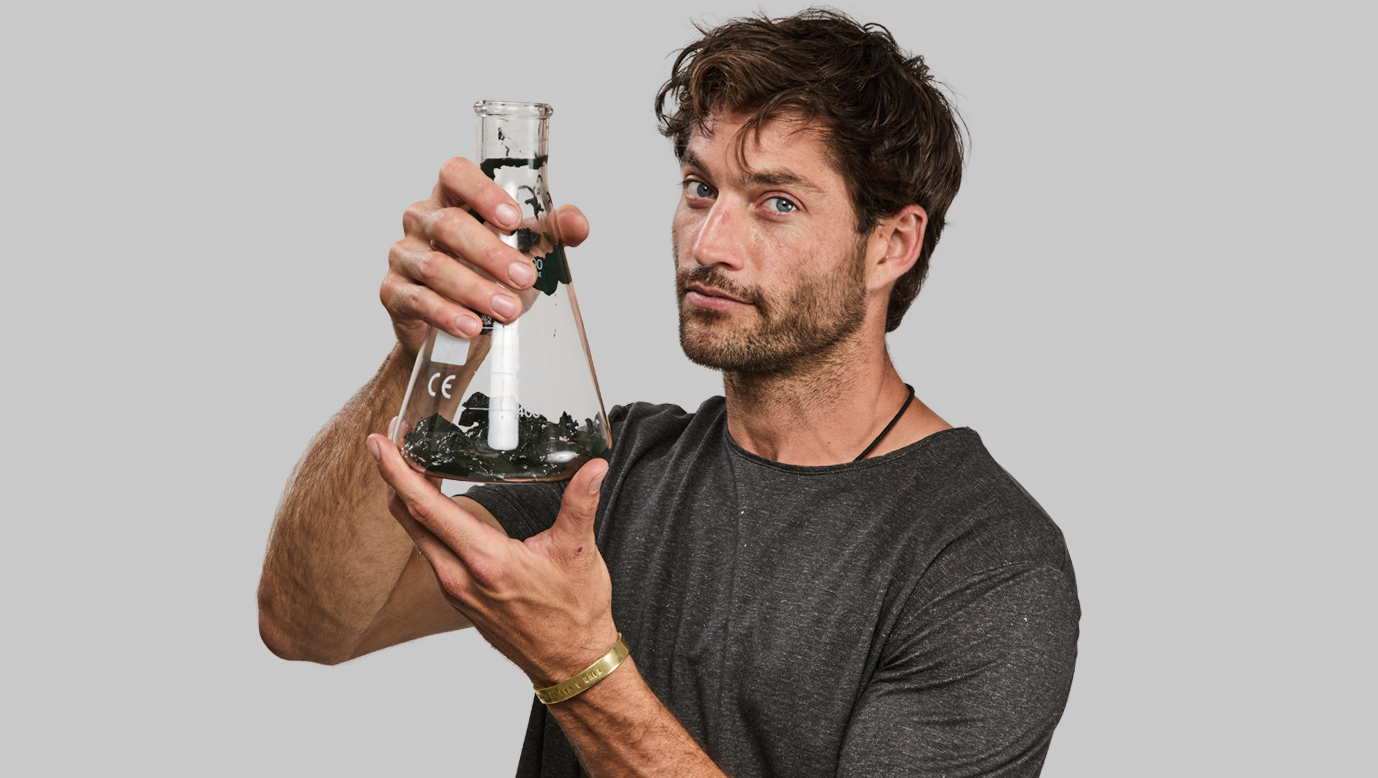 While synthetic dyes can often be made from polluting chemicals, they're not the only culprit. Natural dyes can still require some chemical process to fix the dyes in place and keep them from fading.
Bacterial pigments are emerging as a way of avoiding destructive fixing processes. Unlike natural dyes, ingredients are not seasonal and don't need to be harvested; minimal carbon is used, no wastewater is generated, and no additives are required. The color is dependent on the type of bacteria. So far, a range of colors from blue and purple to red and orange have been achieved.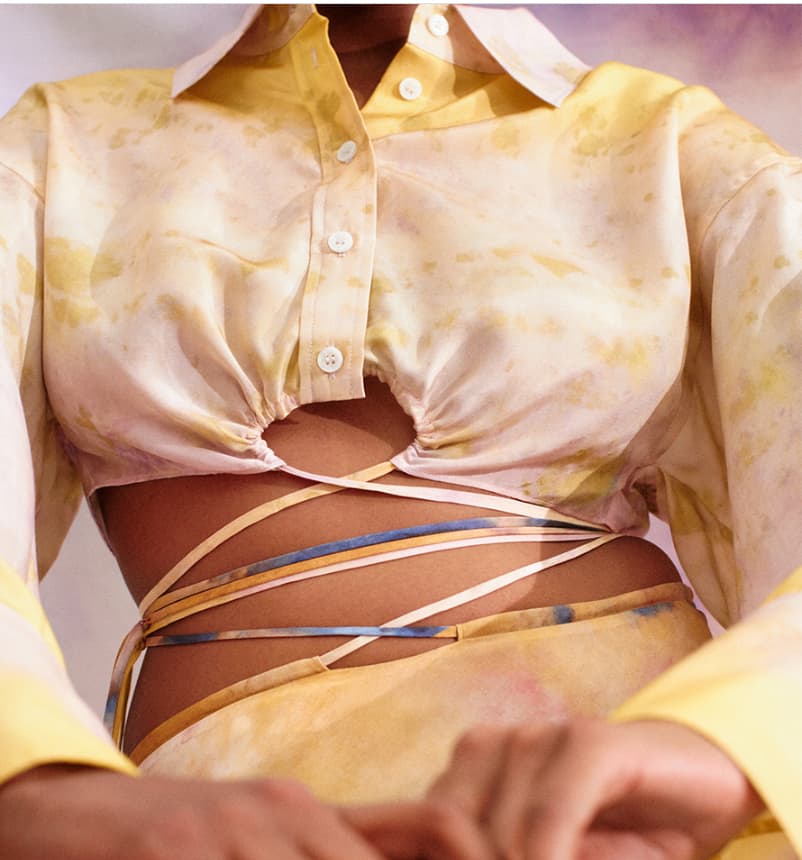 Many fashion brands have been experimenting with bacterial pigments instead of traditional colors. For example, Puma's experimental Design to Fade garments uses biodegradable dyes created by Living Colour from pigment-producing bacteria. The concept of the garment fading and changing over time presents us with a new way of thinking about product life cycles. Consumers can return items in good condition to be re bio-dyed, extending the life and vitality of their possessions. Elsewhere, H&M's Innovation Stories were created with Colorifix by fixing microbial pigments onto textiles using DNA coding. The collection promotes sustainable materials, technology and processes across the garment industry. Pangaia also collaborated with Colourfix to replicate the DNA codes found in nature and use microbes to create colors with no harmful chemicals, no bulk supply chain and less water energy.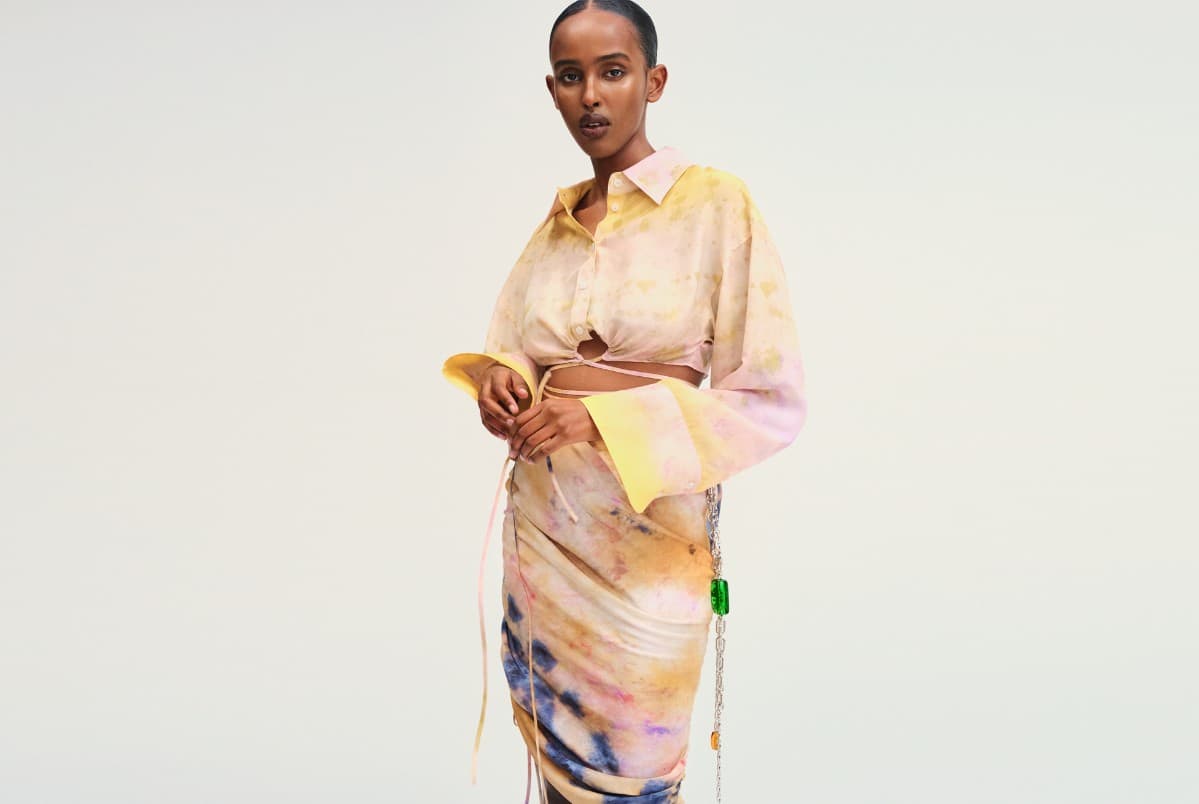 The Metaverse
According to a report by Bloomberg Intelligence, the omnipresent yet enigmatic realms of the Metaverse is forecast to be worth $426.9bn by 2027. For fashion, the space represents many opportunities to accelerate a brand into a new meta-era.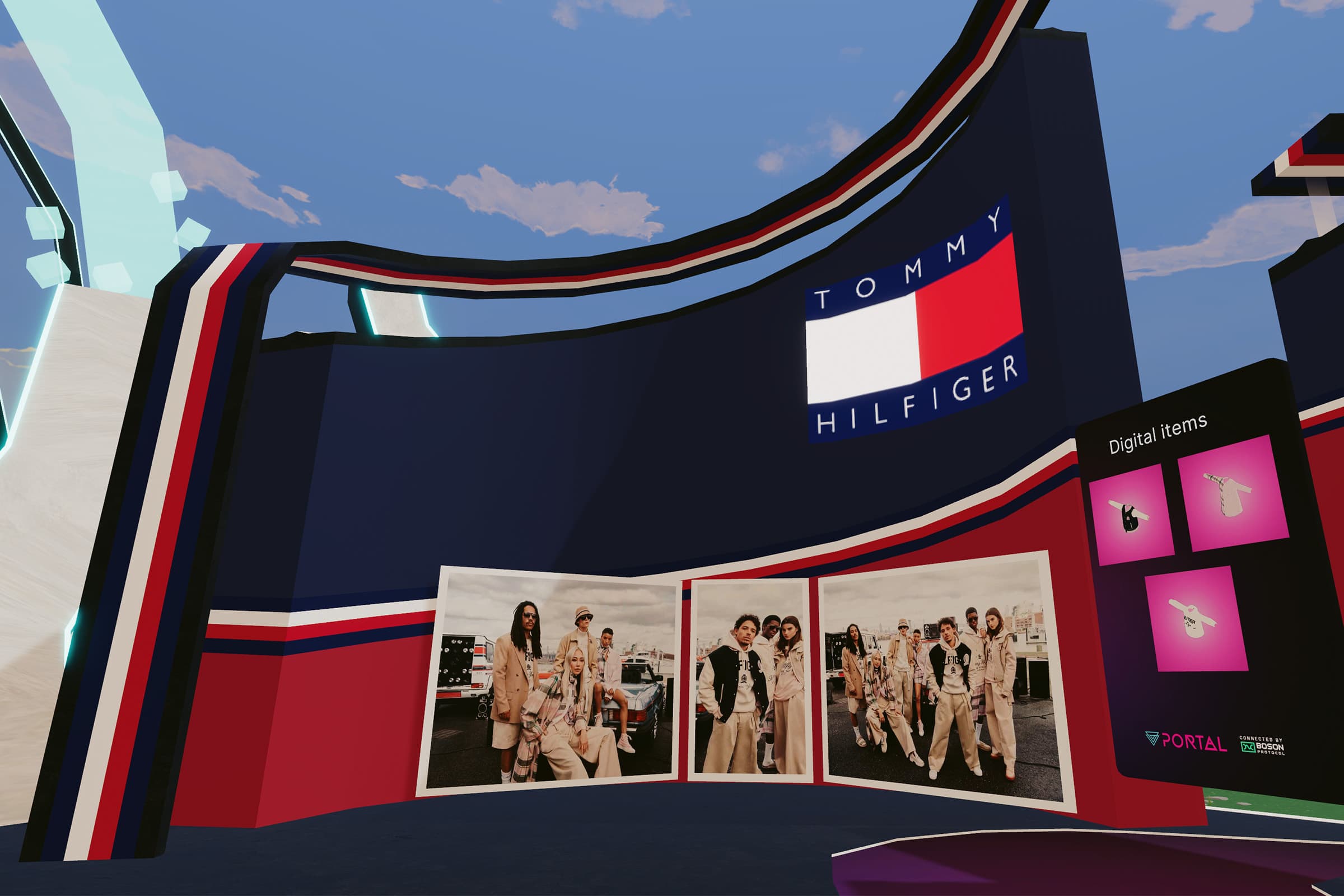 From the inaugural Metaverse Fashion Week to web3wearables and NFTs', the Metaverse is becoming a commercial commonplace amongst luxury brands, while presenting a new era in the ownership economy for consumers.
It would seem like a virtual commercial space would only bring positives to the environment. Unfortunately, the reality is a little more glitchy.
Let's start with the positives : digital clothing and digital fashion weeks undoubtedly produce fewer emissions than physical garments. In fact, according to a study by international digital fashion multi-brand retailer, DressX:
Digital apparel alternatives emit 97% less CO2 than a physical garment and can save 3,300 liters of water."

— DressX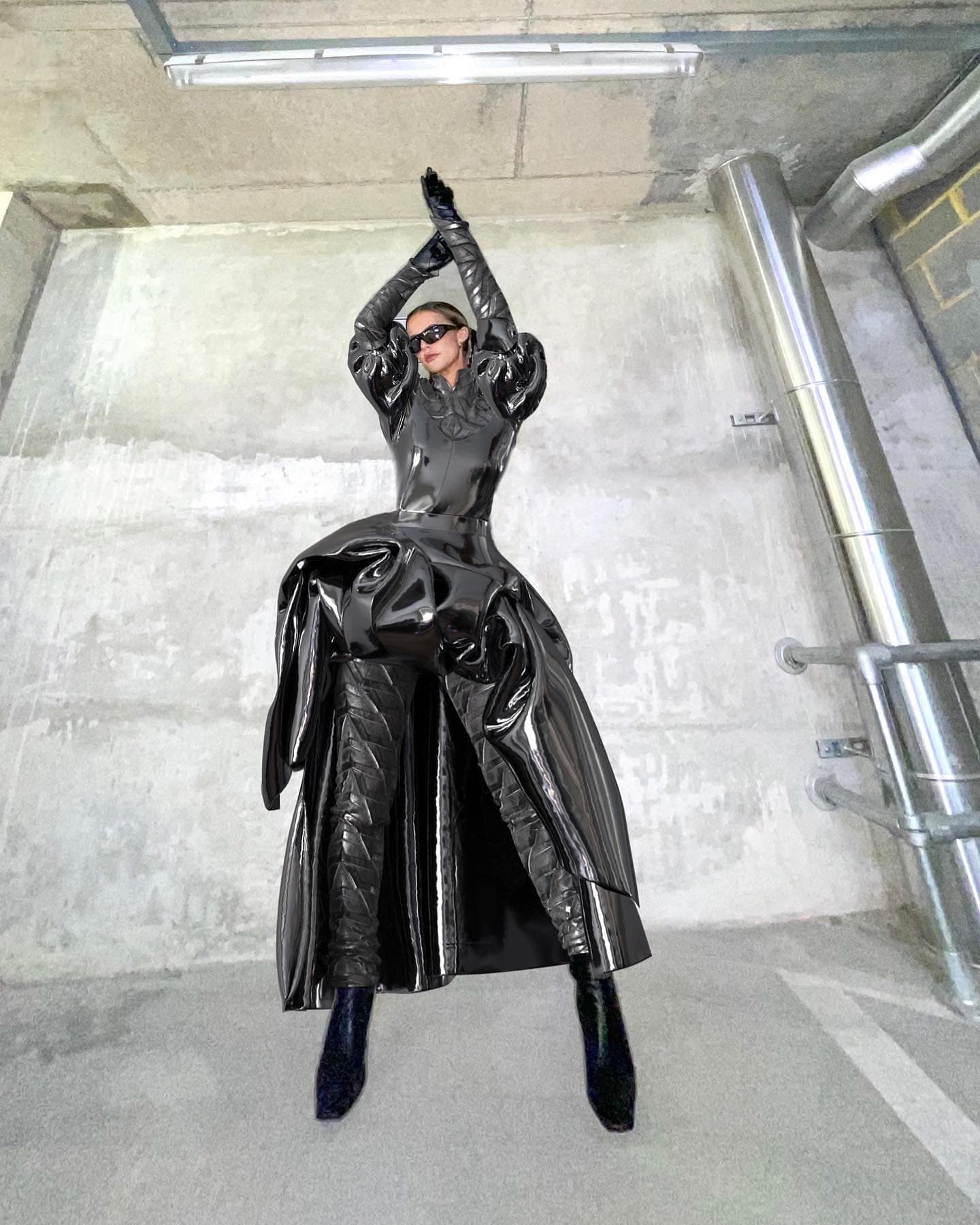 Meanwhile, the rise of the influencer economy has created a surge in products bought purely for content creation (9% of fashion items are bought in the UK alone for one-time social media). For brands working with creators, providing influencers with virtual garments could be a strategy to reduce that percentile. Similarly, with digital wearables becoming more visually advanced, they could be subbed via a 'digital twin' to replace physical garments in processes such as advertorial campaigns and sampling.
Blockchain technology can verify a physical product's sustainability credentials, offering end-to-end visibility of its life cycle and materials composition. Its tamper-proof transparency will allow manufacturers, brands and consumers to trace raw materials and finished goods from beginning to end, offering a permanent digital record of its traceability and authenticity. Wave goodbye to greenwashing.
On the flip side, the non-material world of the Metaverse does in fact have a physical footprint. This ecosystem is powered by energy-consuming processes such as bitcoin mining which relies on mainframe generators, often occurring in China and the US where reliance on renewable energy options such as hydropower is minimal. These high-energy demands are forcing organizations to find cheaper resources for metaverse services.
Meanwhile, most NFTs operate via channels that work alongside cryptocurrencies such as Ethereum, whose annual carbon footprint is equivalent to the entirety of the city of Singapore and its 6 million citizens. The Metaverse suddenly doesn't look so green.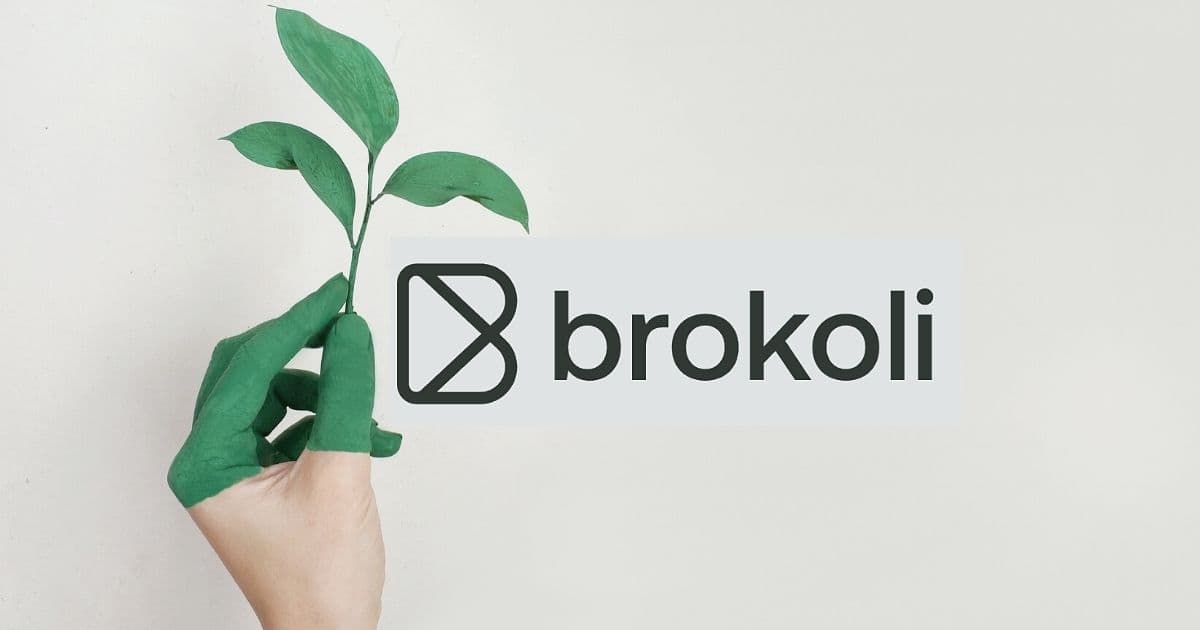 Brands will need to look into renewable energy strategies (being dubbed as 'Cleantech') in the digital world to negate their impact to decarbonize the Metaverse. Platforms such as Brokoli provide a decentralized crypto exchange that enables customers to carbon offset user transactions. Meanwhile, last month, Ethereum announced they were preparing to transition from proof-of-work into their 'proof-of-stake' model that is reportedly 99.95% less energy-intensive.
A greener metaverse is just around the corner.
---