Polimoda announced the winner of the Anthos – Graduation Show 2023, held on June 15 at Manifattura Tabacchi in Florence. The "Best Collection of 2023" award went to promising designer Giorgia Giannotta, whose collection was judged best of show by a panel of industry experts.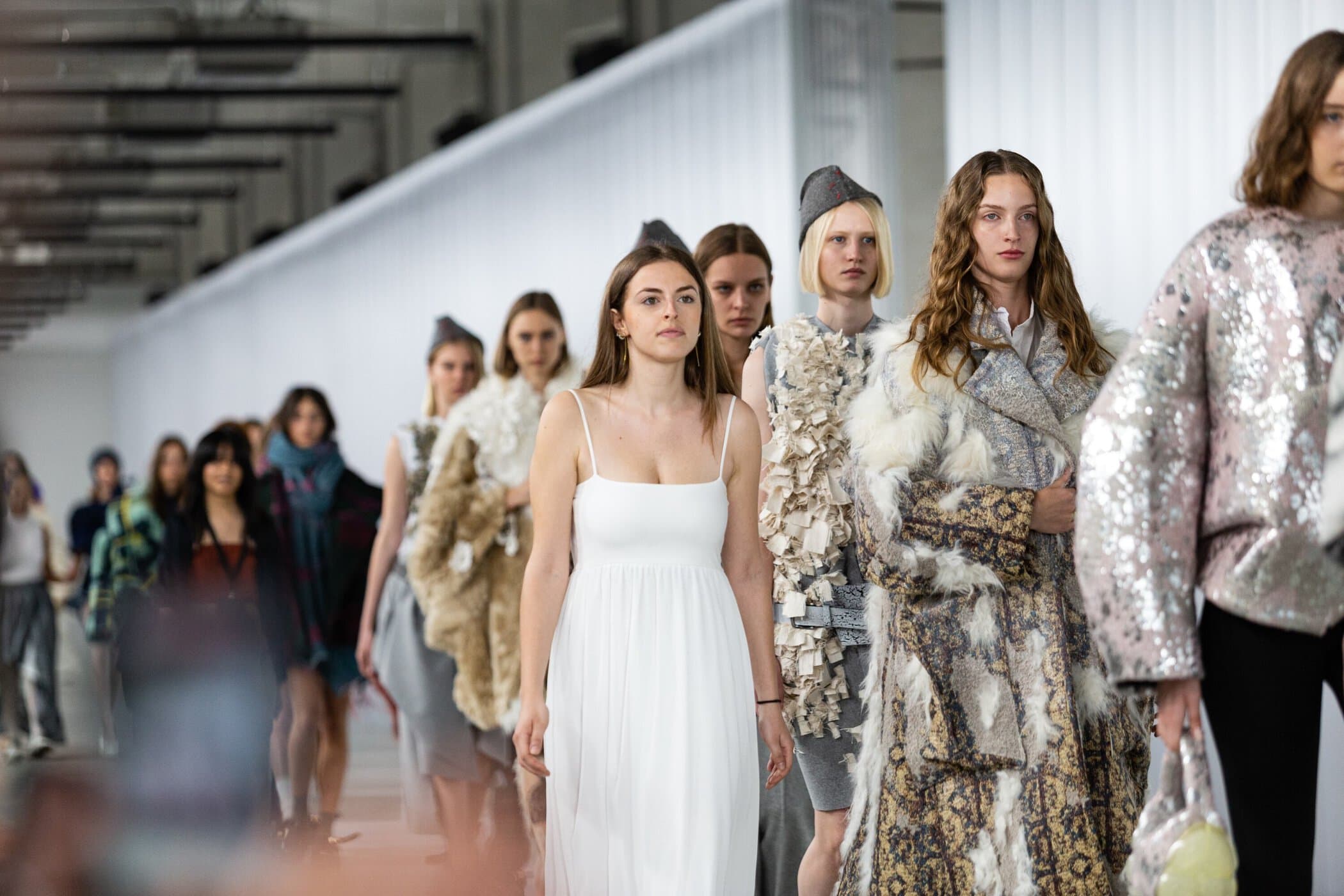 The event showcased collections by the best fashion design students, products of the creativity and passion of young talents who are making their official debut in the fashion world and freely developing their personal identities through an individual process of study and experimentation. 24 collections took to the runway with over 100 looks, expressing the talent and identity of emerging designers from every corner of the globe.
Of the collections that captivated the audience at the event, the one by Giorgia Giannotta, an Italian 4th year fashion design student, caught the eye of and drew praise from a panel of internationally renowned fashion experts including Lucilla Booyzen, founder and CEO of South African Fashion Week, Lidewij Edelkoort, famed trend forecaster and founder of Trend Union / Studio Edelkoort, Bruce Pask, Men's Fashion Director at Bergdorf Goodman and Neiman Marcus, Eugene Rabkin, fashion journalist and founder of StyleZeitgeist, and Francesca Ragazzi, Head of Editorial Content at Vogue Italia, together with Polimoda director Massimiliano Giornetti.
"It was incredibly moving to me to see the expansive range of inspiration and ideas, all unified by a collective mastery of skills and execution. There was an attention to detail, craft, and artistry that was incredibly impressive and sets you all on a great, well prepared path for your bright futures," commented Bruce Pask.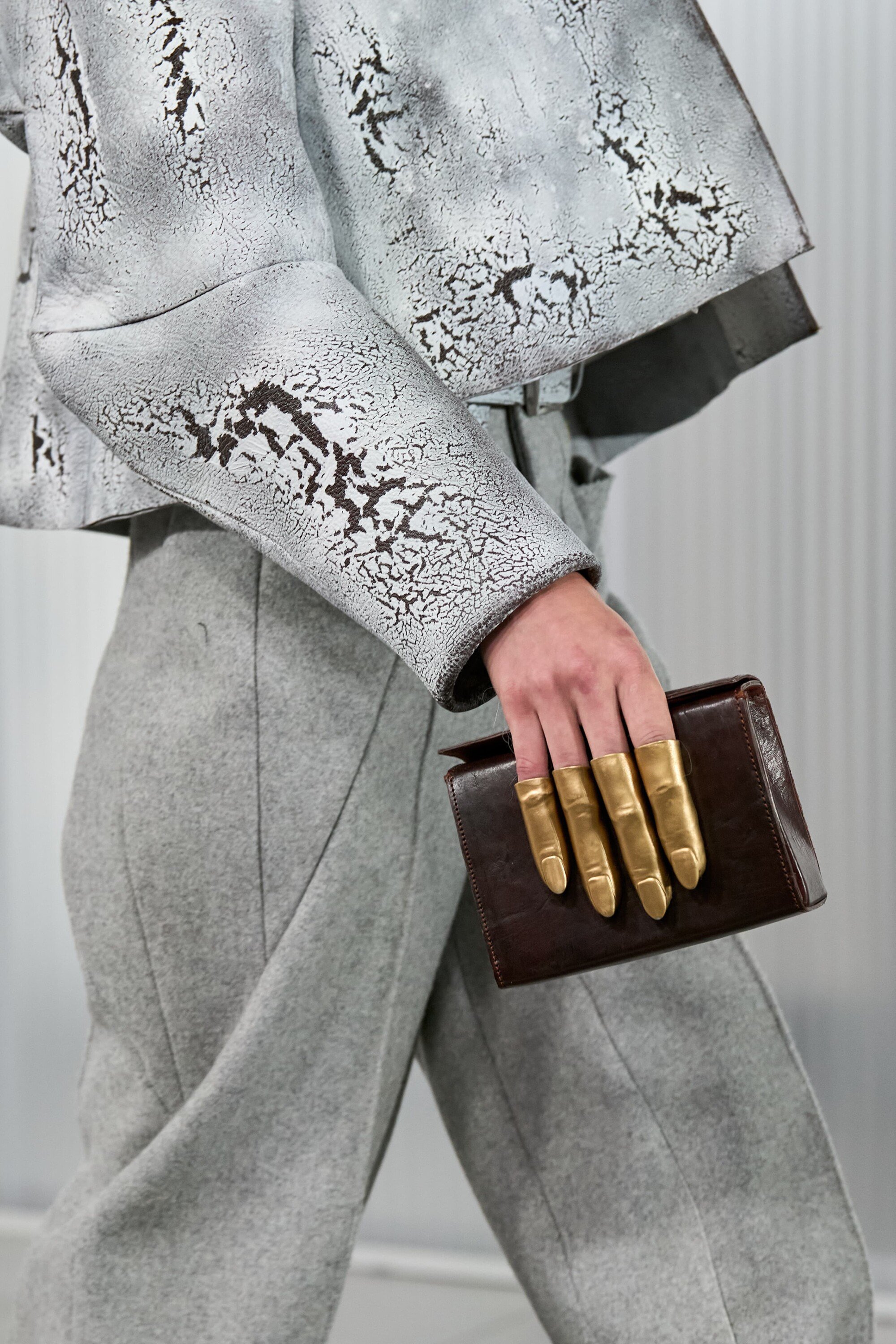 "I chose the work that was most elaborated in its textile component and well versed in creating innovative shapes. Future fashions are shaping up and move on in new directions, often guided by the way fabrics behave. Singular voices will be the most successful and Polimoda seems to be on track to deliver these raw talents to the world," explained Lidewij Edelkoort.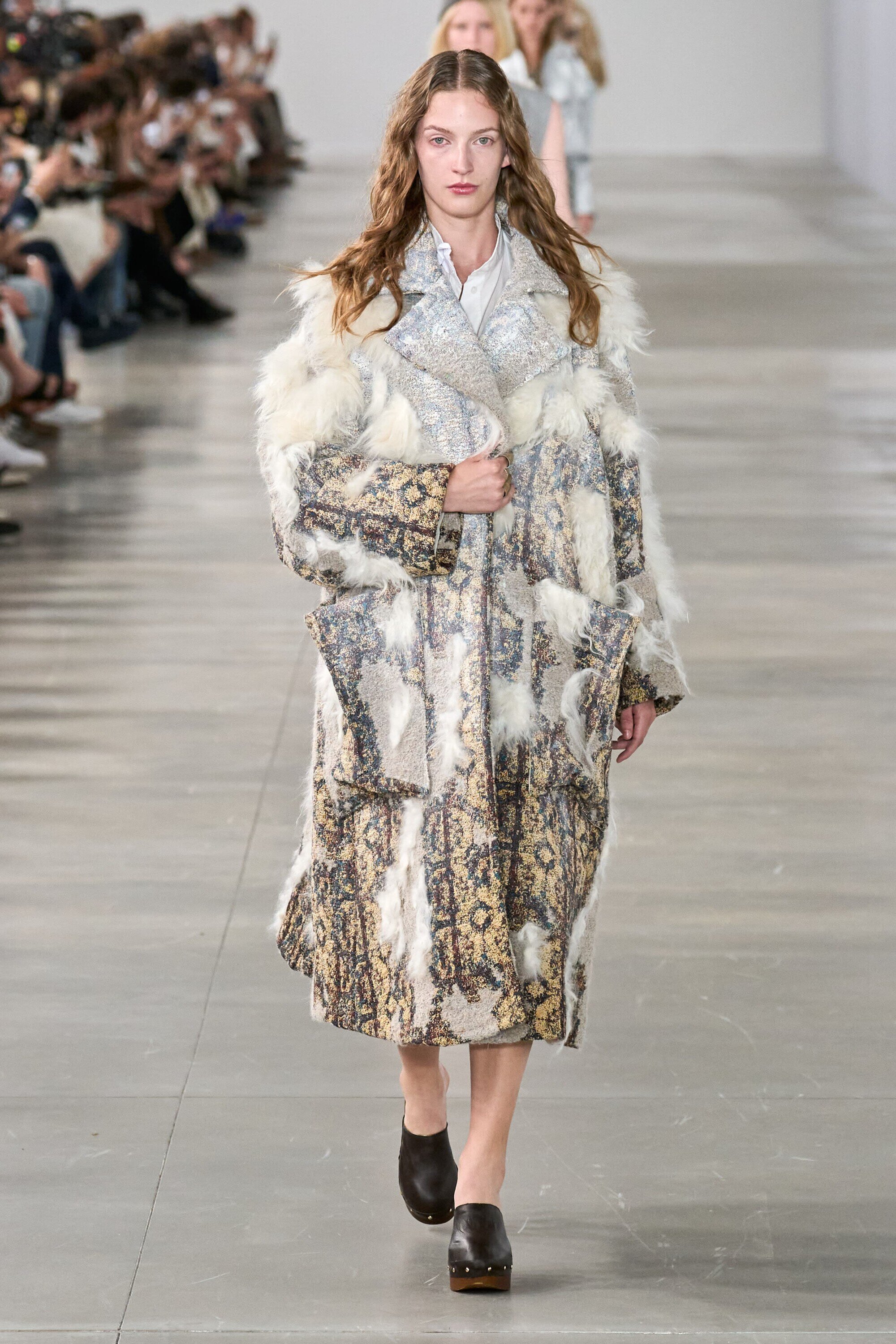 Giorgia presented a collection of womenswear comprising six looks and entitled оставлены" (Ostavljeni, Russian for abandoned, left behind). Her inspiration was a journey in Maramureș, a rural region suspended in time on the border between Romania and Ukraine, and the issues raised by local peoples' stories of life today in countries plagued by war, a message of vindication on the struggles of humanity, as much as of nature on human issues. Vintage-inspired wool, leather and fur are reworked and manipulated using various techniques – from plaster and paint to felted wool and paper pressed onto wool – to reproduce the textures of corroded fabrics and walls cracked by ice, while the patterns echo curtains and carpets from local homes revisited in cold and desaturated tones, as if faded by and frozen in time.
Giorgia worked with Lanificio Balli on the woollen overcoat, the centrepiece of the collection, and with Hi Tex on the production of the elaborate jacquard patterns.
The sophisticated silhouettes are characterised by geometrical forms and angular volumes, while influences include brutalist memorial sculptures in Soviet cities and photographer Lana Sator's images of abandoned Siberian cities under the snow. Stand-out leather accessories include the bags with 3D-printed female fingers in gold-coloured resin, while the customised wooden clogs were made in collaboration with Fashion Accessories Design student Chiara Cherici.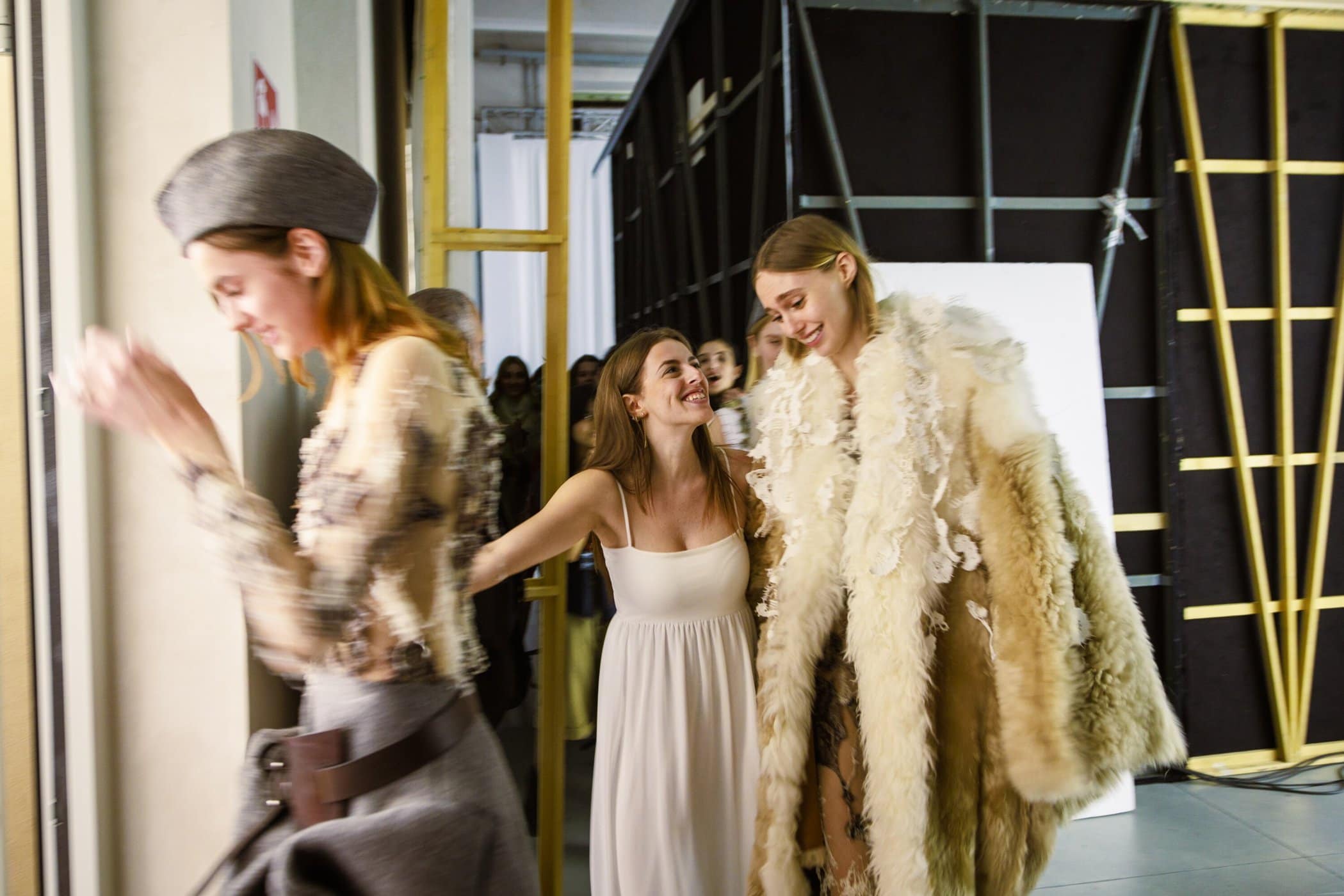 Photography Runway images | Filippo Fior and Salvatore Dragone Courtesy of Polimoda
---