---
Review of Atlein Spring 2023 Fashion Show
Atlein, fit for a goddess
By Dao Tran
For this season, Antonin Tron of Atlein sent out a very cohesive collection of gorgeous jersey dresses and jackets. He is the master of draping and jersey, so this is a return to his beginnings, which was the original reason for his immediate success. Perhaps remembering what he learned from Nicolas Ghesquière, which is to keep pushing an idea so far that it becomes different and you own it.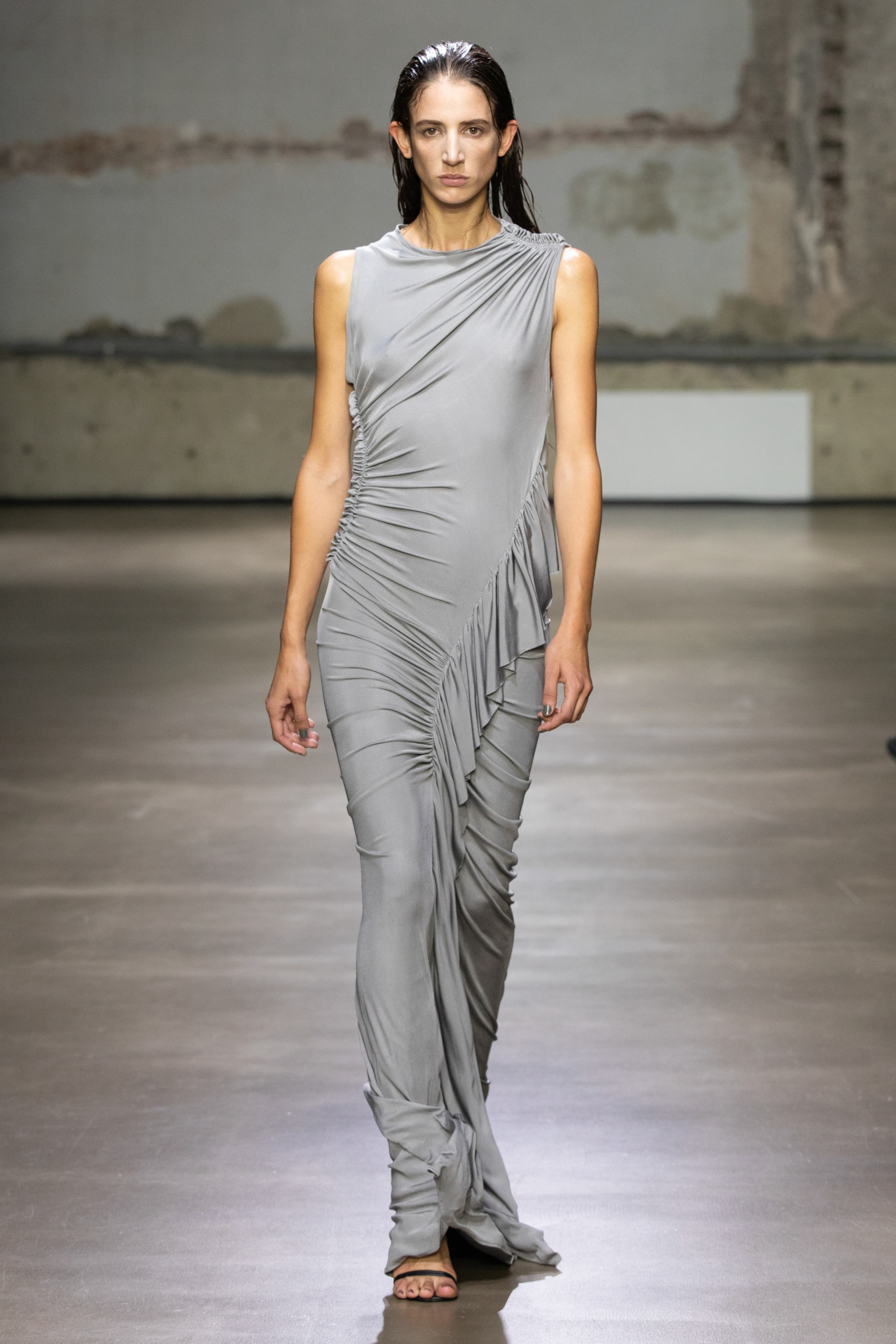 Atlein owns sexy, elegant, bodycon draping.
The garments look like he hand-crafted them on the body, as Elisa Jimenez literally did. While we can't all be Bella Hadid with a unique sprayed-on Coperni dress, or at least not yet, Atlein's creations are also fit for a goddess. His masterful ruching and draping hugs a hip, contours a butt cheek, or slinks off a shoulder just so.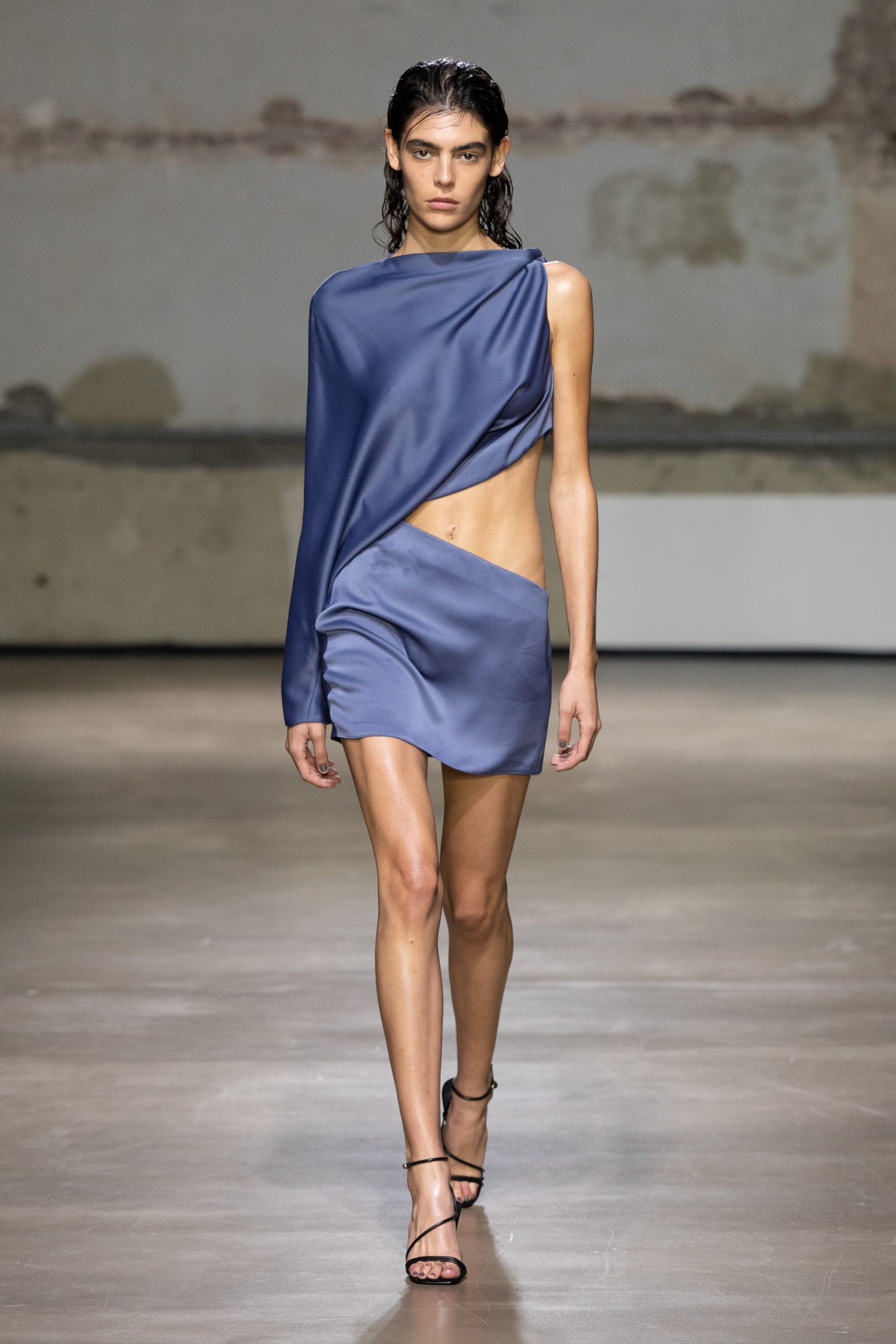 The directional edit is smart for commercial viability and branding – the last couple of seasons were more all over the board, although that might have been due to thinking outside of the box during the disruption that was Covid. As visually impactful as a dress made out of hundreds of Nespresso pods may be in its messaging about our hyper consumption and waste, it might not be as marketable or wearable. And as clever as using only materials that were in his atelier is, the world is back and bigger than ever. As a self-funded enterprise, he has to be smart now about responsibly growing his brand. The overarching look is reminiscent of Alexander Wang's skinny party girl outfits, which did extremely well with the Wang Gang.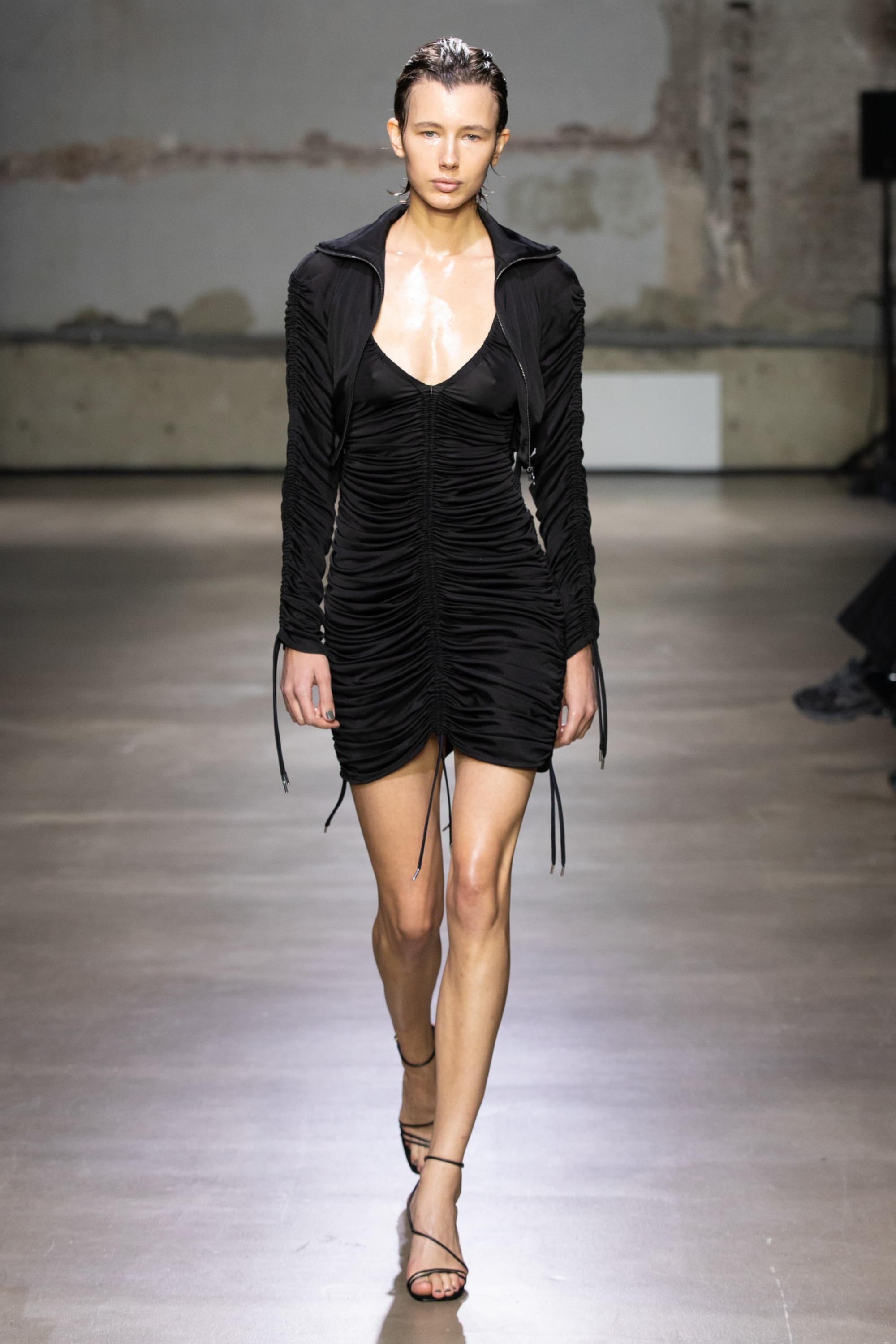 That said, it seems like a missed opportunity, when everybody of this generation of designers is addressing diversity, be it body, gender, sexuality or age. Especially in these kind of clothes, which could actually also look really good on different body types, as Ester Manas has abundantly shown us. Ruching is very forgiving and flattering for all sizes and shapes. There's something to showing a cohesive image in presenting a collection, but this one was a very narrow one and we look forward to seeing him widen his casting.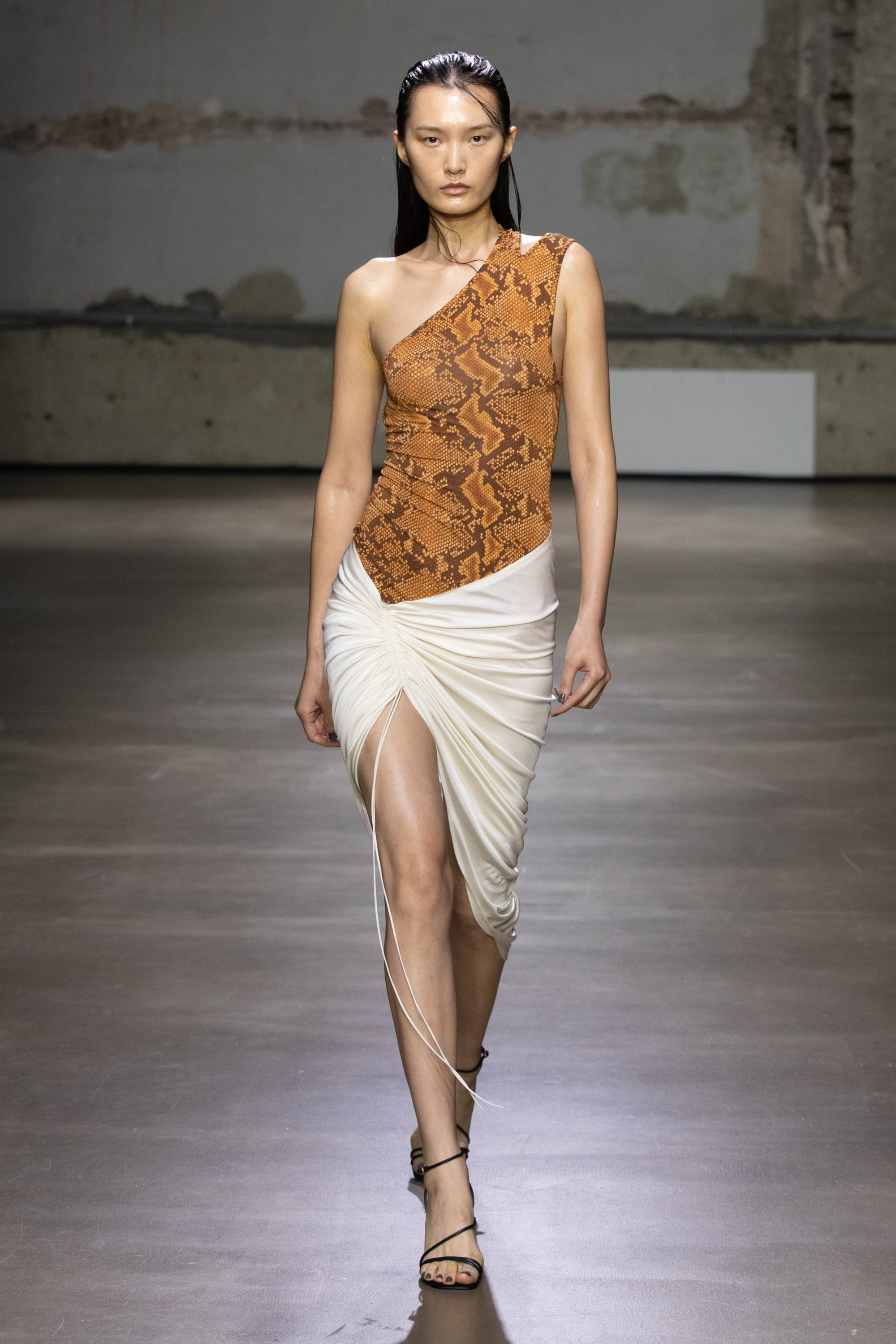 True to his generation, though, Tron is deeply committed to sustainability, not as virtue signaling, but as something dear to his heart because of his connection to nature and surfing. When you grow up with it, it is self-evident and not something you have to be converted to or convinced about. To that end, the jersey that he uses is developed from SEAQUAL® YARN, a high quality 100% post-consumer recycled polyester yarn containing upcycled marine plastic.
---