Review of Balmain 'Fine Jewelry' 2022 Ad Campaign by Photographer Lorenzo Paino Ferndandez
Balmain celebrates the launch of its first fine jewelry collection with a shimmering campaign by photographer Lorenzo Paino Ferndandez.
Shooting in shadowy black and white except for the gold of the jewelry, Fernandez captures his models in attitudes of reflective power. The high-contrast imagery draws out the sense of timeless luxury of fine jewelry while conveying Balmain's contemporary and geometric approach to design, particularly the house's signature labyrinth motif.
The campaign is strangely quite visually similar to Prada's recent recycled gold jewelry campaign. Considering the timeline, this overlapping seems like just a coincidence rather than a copy, but it's a bit of a bummer for Balmain that the aesthetic they deploy so well here already feels familiar – especially when Prada backed it up with impressive casting and an accompanying video.
Still, the campaign does a clear and focused job at conveying the collection's visual presence and conceptual power.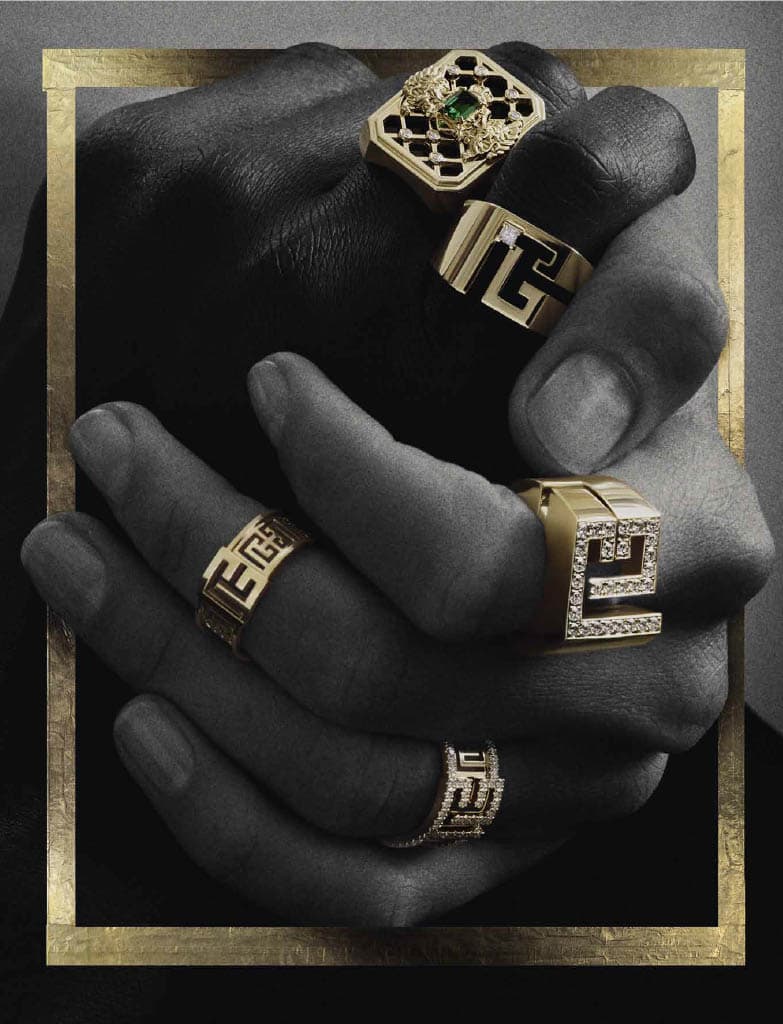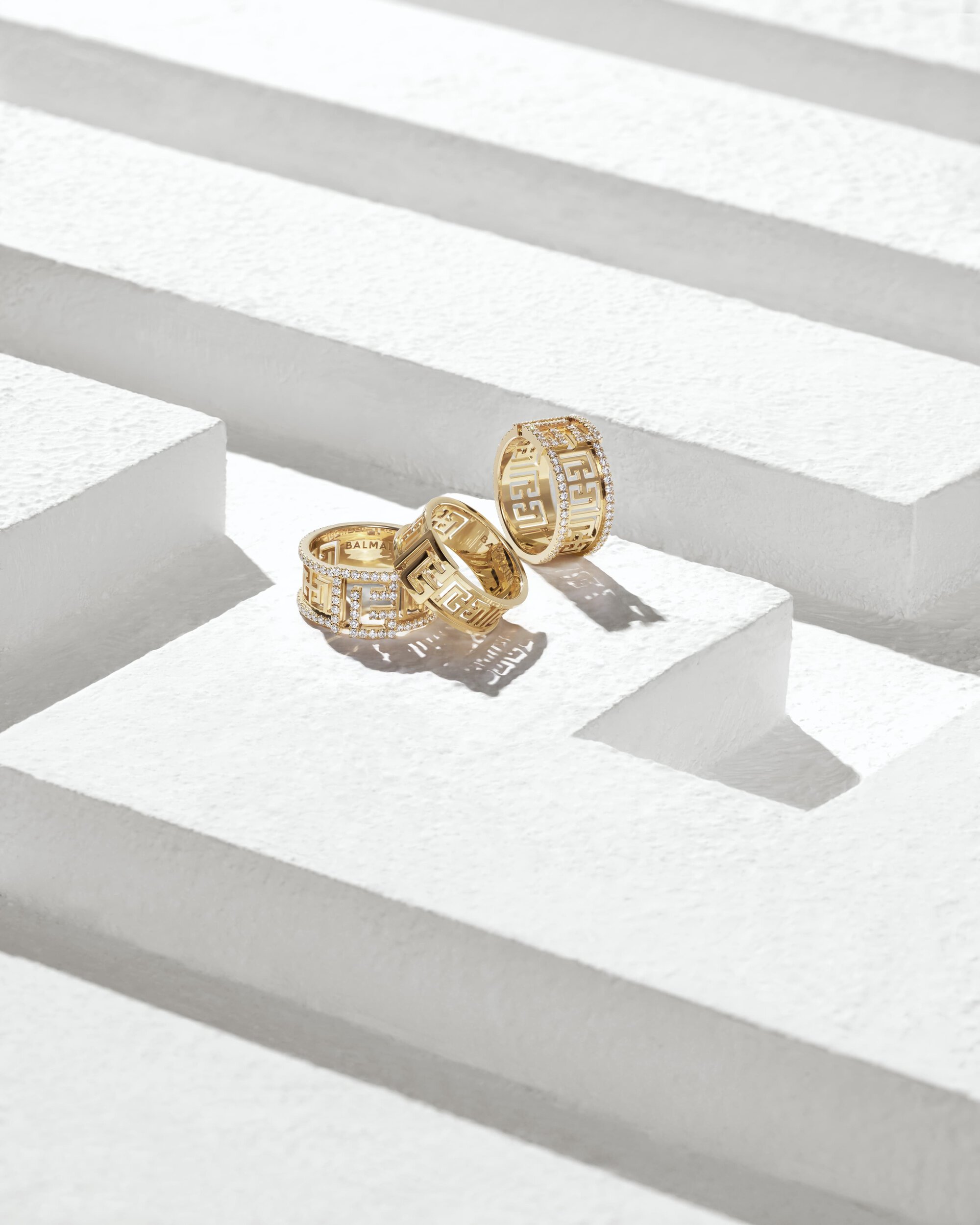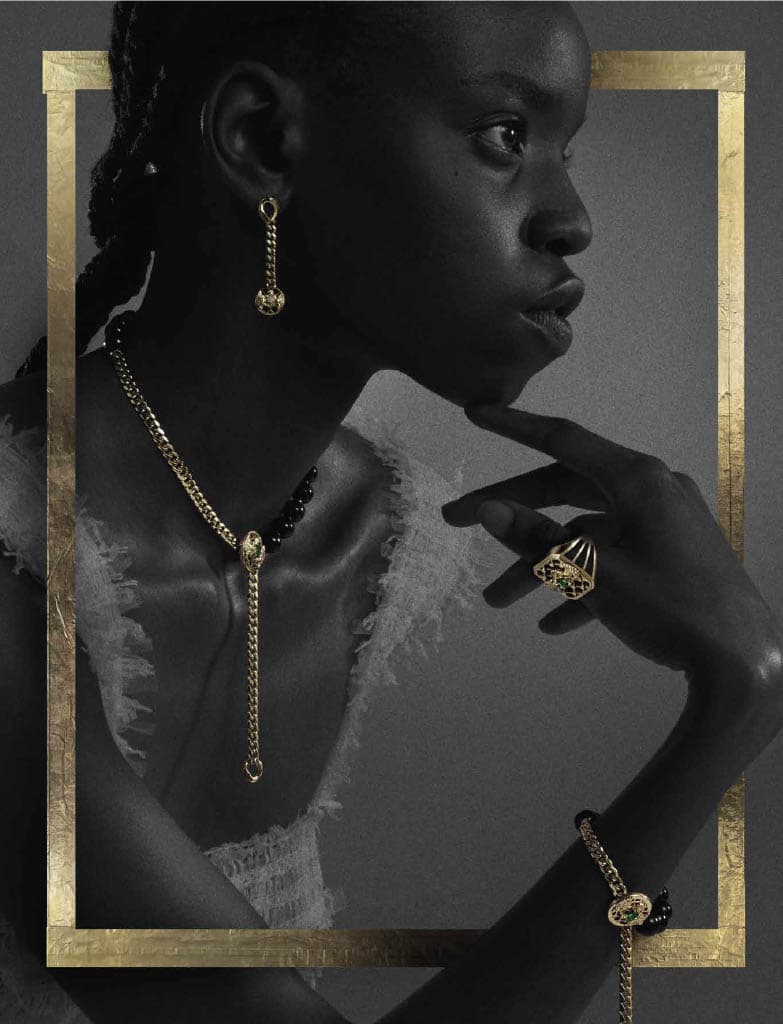 Balmain Creative Director | Olivier Rousteing
Photographer | Lorenzo Paino Ferndandez

---