---
Review of Burberry Holiday 2020 Ad Campaign by Film Directors Megaforce & Photographer Rafael Pavarotti with Marcus Rashford & more
Burberry unveils a wonderful new campaign which blends choreography and fantasy for a joyous celebration of youth and creativity. The Holiday 2020 campaign draws on a large pool of young creative talent for a work that feels distinctly communal and cooperative.
The main element of the campaign is its short film, which was directed by Megaforce – a group of four directors who have been creating iconic music videos and commercials together for over a decade. The film follows a group of four young friends through a fantasy incarnation of London, where a gigantic hail storm is brewing. Rather than run for cover, they dance their way through the city, dodging giant hail with electrifying choreography. The film finds a cathartic conclusion as they reach the sea.
Dance and performing arts collective (LA)HORDE do incredible work in choreographing the journey of dance. Fusing styles from ballet to hip hop, the group dances joyously through the streets, explosively breaking apart and fluidly coming together, responding to their environment and each other's bodies in unexpected and beautiful ways. Director of photography Katelin Arizmendi does excellent work in conveying the dynamic energy of the dance, and impressively uses just a few long shots. The visual effects team also deserves to be commended for how seamlessly the digital effects are incorporated into the film.
This campaign is about looking forwards, looking to the future – inspired by youth, it brings together a community of different talents and worlds as one. United by passion, commitment and love, this campaign is a celebration of their dreams, of exploring and of always going beyond. I'm honoured that Burberry can partner with Marcus Rashford and amazing organisations around the world to give back to the next generation, allowing them to explore their dreams. And I wanted to take that concept – of exploring beyond – to express a real sense of freedom in the campaign. It's all about that fearless spirit and imagination when pushing boundaries, something that we hold so close to our hearts at Burberry.'

– Riccardo Tisci, Burberry Chief Creative Officer
This youthful and communal energy is echoed in the photography portion of the campaign. Rafael Pavarotti captures the cast in group panoramas featuring expressive poses that reprise the film's choreography. Stylist Ibrahim Kamara creates a musical sense of rhythm through repetition of pattern and color.
Dazzling, fun, and inspirational, the campaign is uniquely conceived and impeccably executed.
Both the work itself and the communal effort behind it contain an uplifting affirmation of the power of youth and creativity – what a glorious feelin'!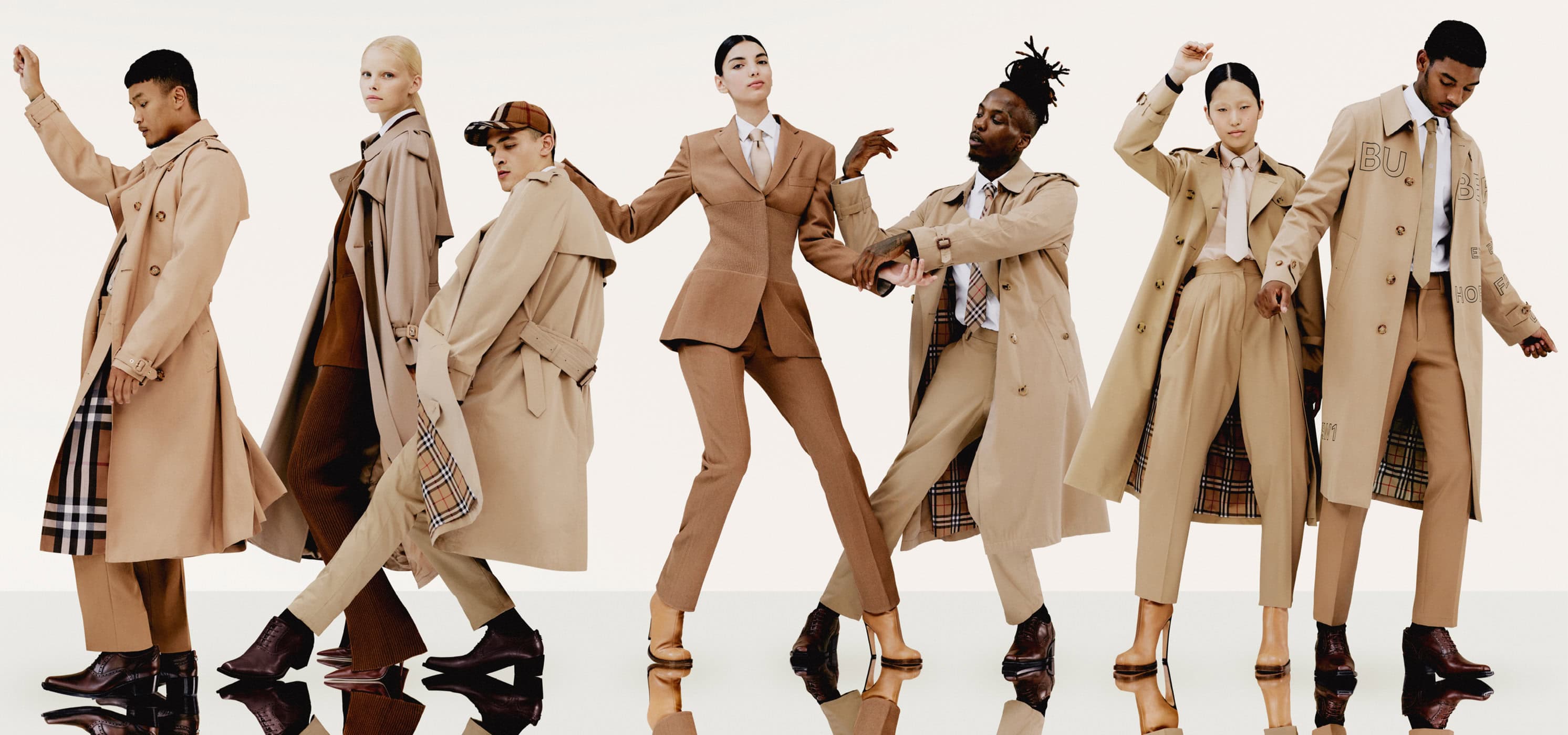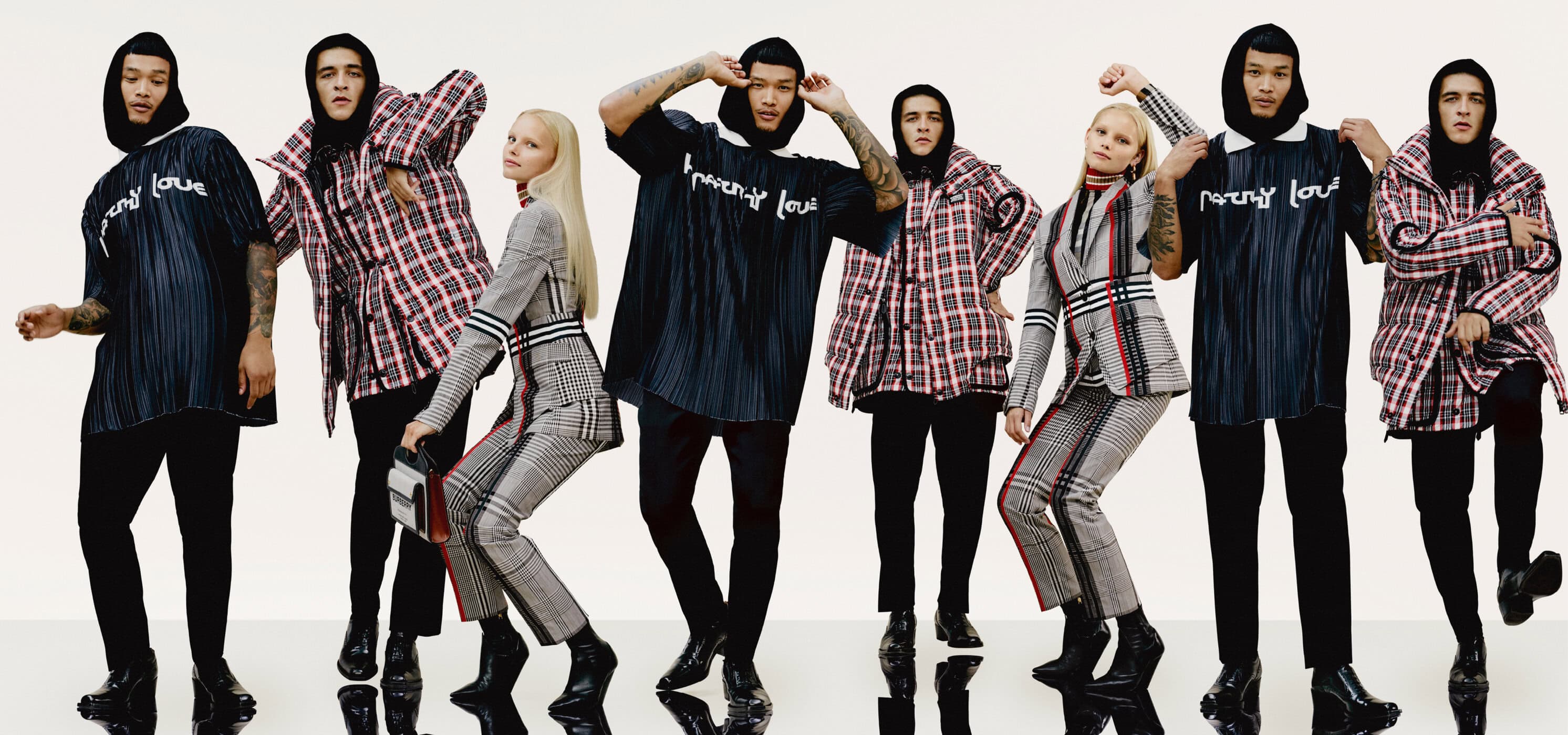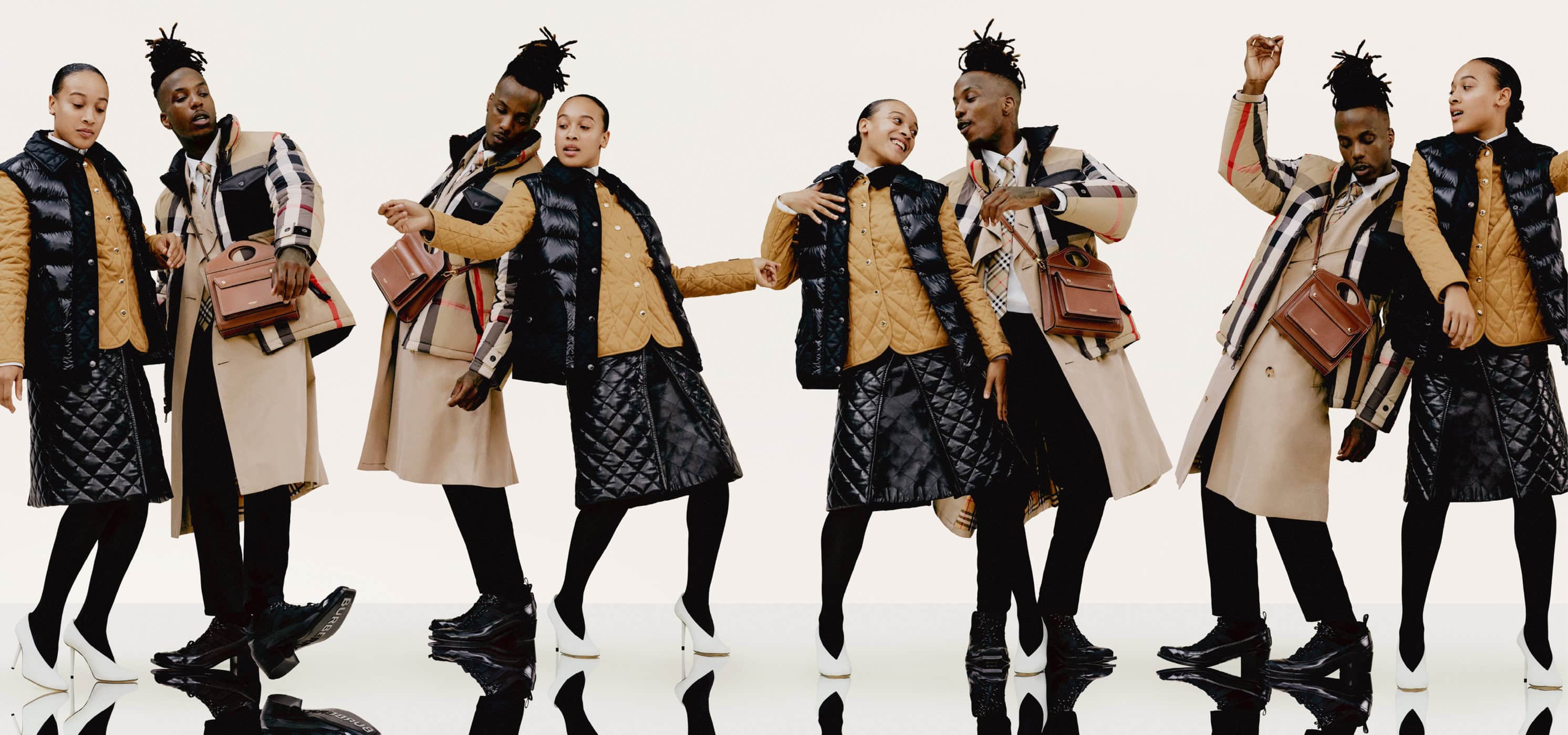 Film
Burberry Creative Director | Riccardo Tisci
Film Directors | Megaforce
Director of Photography | Katelin Arizmendi
Talent | Kevin Bago, Robinson Cassarino, Chantel Foo, & Zhané Samuels
Stylist | Ibrahim Kamara
Production Company |Riff Raff Films
Choreography | (LA)HORDE
Music | "Singing In The Rain" written by Nacio Herb Brown / Arthur Freed. Published by EMI Music Publishing Limited. Vocals performed by Dreya Mac. Musical accompaniment performed by Lank & Tank for Twenty Below Music.
Campaign
Burberry Creative Director | Riccardo Tisci
Photographer | Rafael Pavarotti
Talents | Marcus Rashford MBE, Kevin Bago, Robinson Cassarino, Chantel Foo, Zhané Samuels, Cynthia Arrebola, Tara Halliwell, Dohyun Kim, Reece Nelson, & Zak Srakaew
Stylist | Ibrahim Kamara
Hair | Virginie Moreira
Makeup | Thom Walker
Choreography | (LA)HORDE
---