Review of Burberry Fall 2022 Ad Campaign by Megaforce with Photographer George Eyers with models David Van-Ess, Eline Veltman, Jin Rong, Miles Gardner
Burberry reunites with film production company Megaforce for another mind bending campaign that fuses physical motion and digital creativity to craft a unique narrative of exploration and discovery.
The film opens as a trio of Burberry explorers encounter an alien creature. But rather than being a story of terror and alien invasion, their interaction with this being becomes a narrative of connection and discovery. Entangled together, the creature and cast spin and dance, connecting with one another to move as one. As the film draws to a close, the ensemble floats atop the waters of the River Thames and journeys into the night.
Shot by George Eyers, the still imagery continues to celebrate exploration in the city. The dynamic images feature the individuals in the film, shot from different perspectives surrounded by London landscapes.
A unique presence in the fashion marketing space, the collaborative films from Burberry and Megaforce continue to dazzle with their cutting edge approach to choreography, creativity, and narrative, creating works that are as visually engaging as they are uplifting. For as much as the unknown can stir uncertainty, it is only by embracing it that the best adventures can ensue.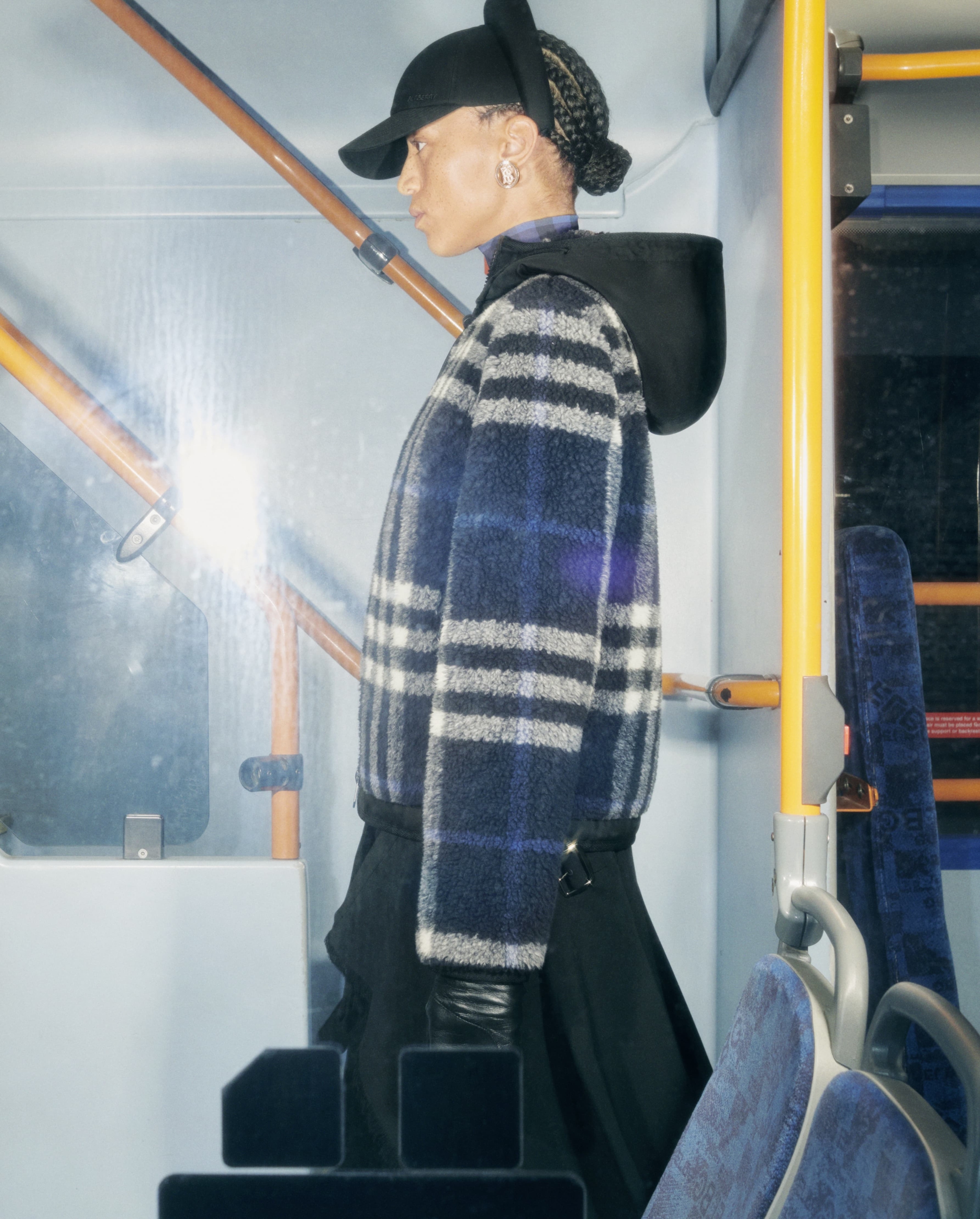 Creative idea and film direction: | Megaforce
Creative Production | Riff Raff Films
Photographer | George Eyers
Models | David Van-Ess, Eline Veltman, Jin Rong, & Miles Gardner
Stylist | Lotta Volkova
Hair | Gary Gill
Makeup | Vass Theotokis
Coreography | (LA)HORDE

---