Review of Chanel Le Château des Dames Métiers d'art 2020/21 Ad Campaign by Chanel Artistic Director Virginie Viard, Photographer/Director Juergen Teller with Kristen Stewart
Kristen Stewart embodies a historical heroine in a new campaign for Chanel's Métiers d'Art collection. Photographer Juergen Teller captures the actor at the historic Château de Chenonceau in France's Loire valley, where the past and present merge in a moody fairy-tale spirit.
The Château de Chenonceau also formed the setting of the collection's runway debut in December, and the campaign smartly extends the narrative world of that show. The château earned the nickname "Chateau des Femmes," the women's castle, due to its association with some powerful women through France's history – most notably Diane de Poitiers, the influential mistress of King Henry II, and her rival, Catherine de Medici, the king's Italian-born, taste-making wife. The title of the collection and campaign, "Le Château de Dames," pays homage to this history, and Teller's photographs summon a sort of legendary, mystical energy through this connection to the past.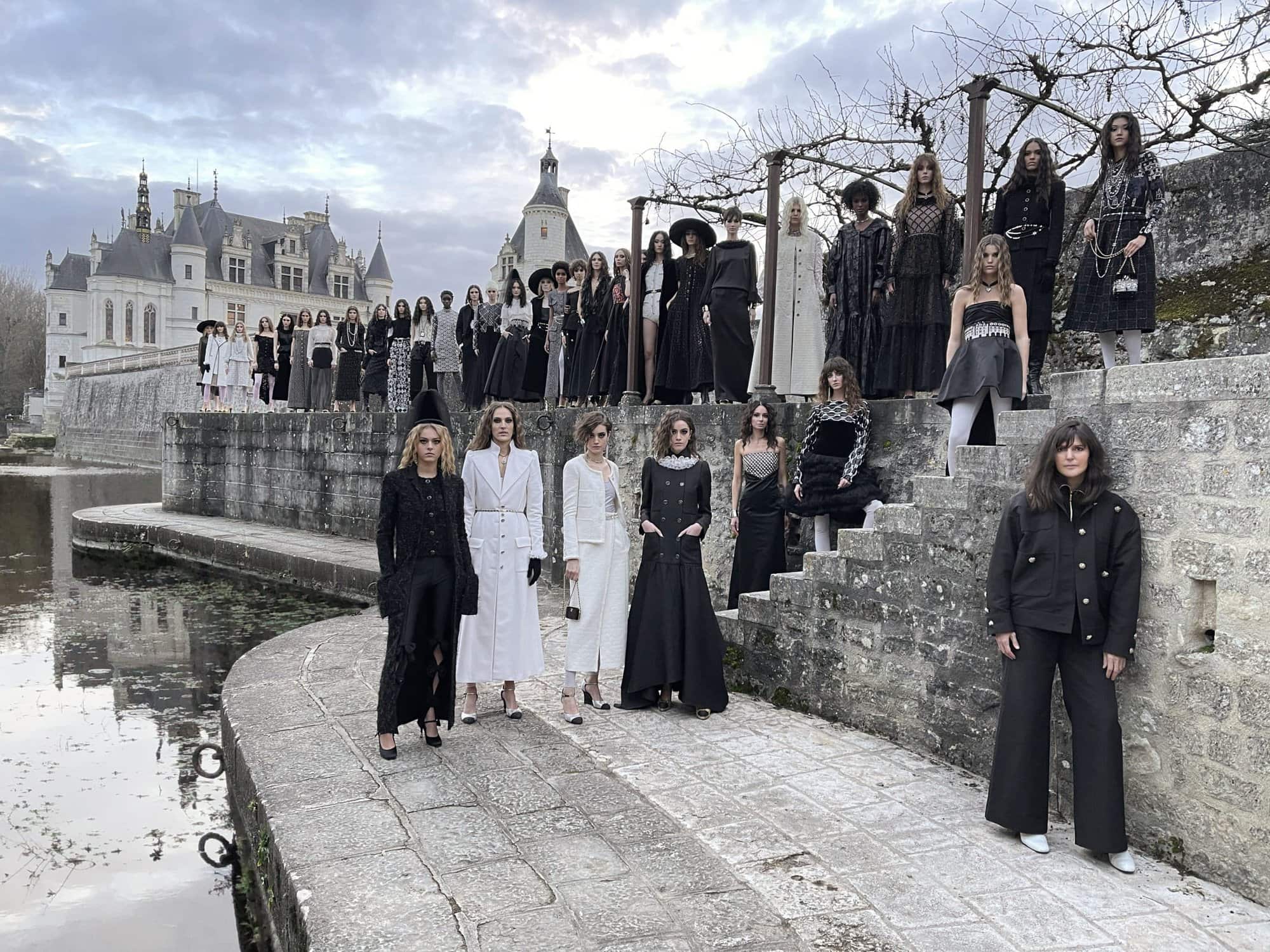 His photographs cast Stewart as a dramatic literary heroine who haunts the grounds of this storied estate.
Stewart is styled exclusively in black and white looks, lending her a character of dramatic and austere sophistication. Against a backdrop of elegant architecture and autumn leaves, Teller captures her in his typical naturalistic style, bringing a sense of contemporary spontaneity to the atmosphere of history and myth.
The campaign is an excellent way to use the opportunity of the metiers d'art show to deepen the narrative around this tradition. Each year, Chanel's metiers d'art collection pays homage to the timeless craftsmanship of the ateliers – such as jewelers and embroidery studios – that Chanel works with to produce some of the house's finest details and crafted work. The historical location is excellently chosen to harmonize with the collection's almost magical character of history seeping into the present. All that's left is for creative director Virginie Viard to choose a talented photographer and star, and the magic really happens.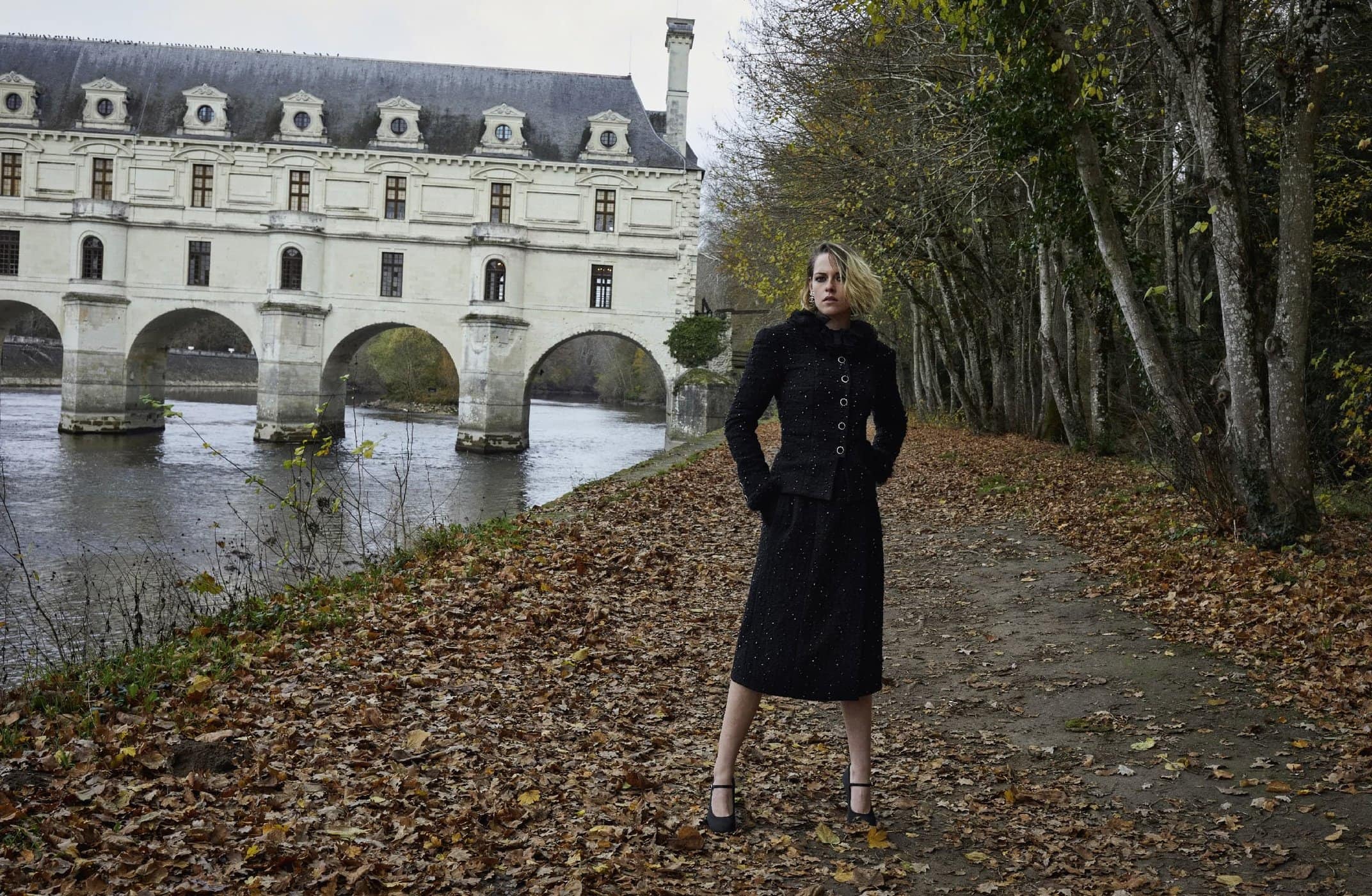 Chanel Artistic Director | Virginie Viard
Photographer/Director | Juergen Teller
Talent | Kristen Stewart

---