How an Independent Amsterdam Streetwear Brand Is Making Some of the Industry's Coolest – and Most Important – Ad Campaigns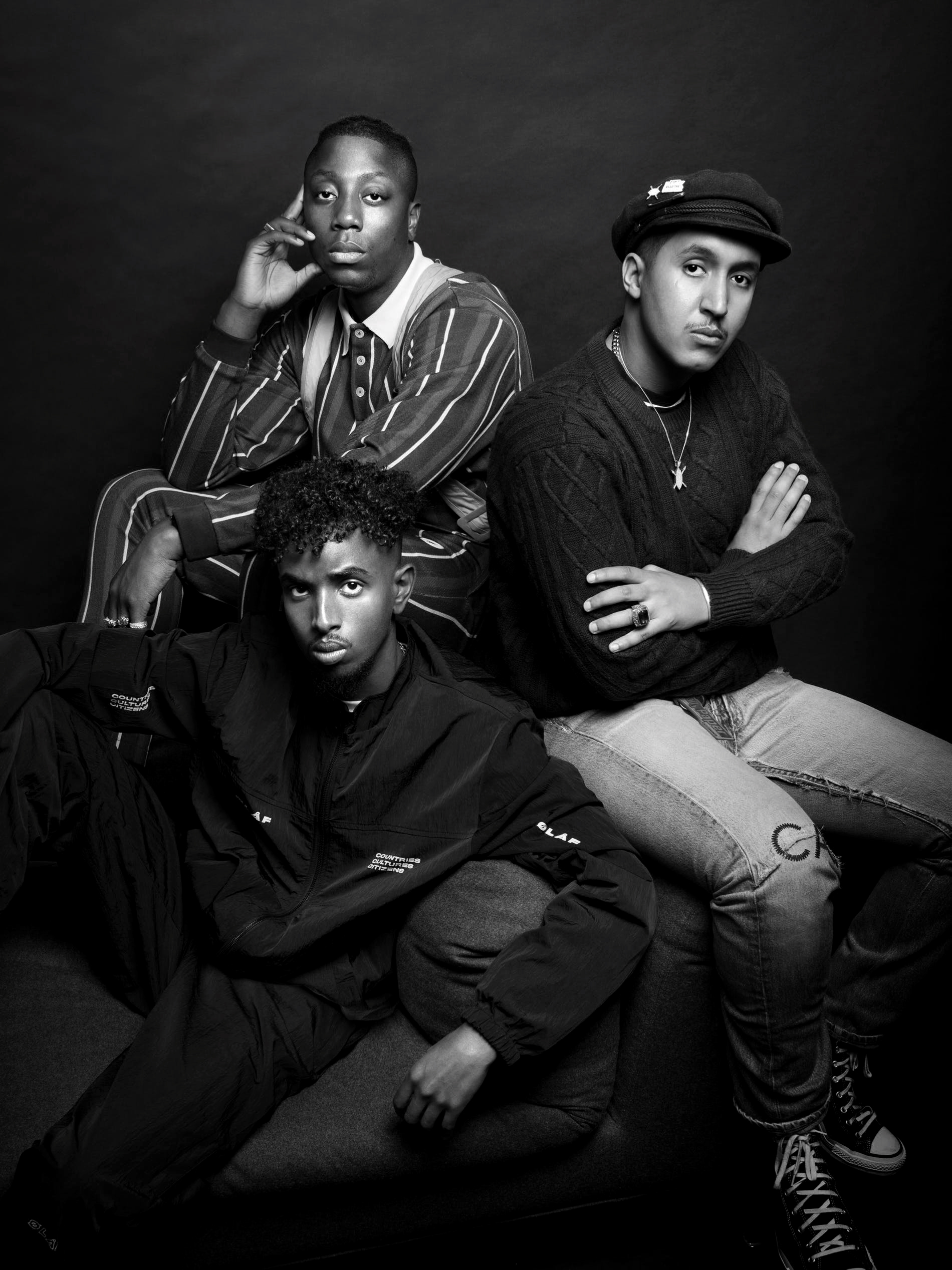 Co-founded and co-directed by childhood friends Jefferson Osei, Hussein Suleiman, and Abderrahmane Trabsini, Daily Paper was initially launched as a blog in the days when fashion communities were thoroughly established online but online sales hadn't yet erased regional markets. It was an online space for the friends to share their interest in streetwear and the culture around it with the world, creating interviews with local artists and designers or exploring the latest trends in hip hop and streetwear.
When in 2012 the trio began to sell a few T-shirts as a way to garner attention for the blog and realized they were getting more attention for their designs, they pivoted from a fashion blog to a full-fledged fashion brand, synthesizing their far-reaching know-how of the contemporary streetwear landscape with an aim to celebrate and explore their shared diaspora culture.
Over the decade since that turning point the brand has built an impressive following and close-knit community, garnering celebrity clients, embarking on exciting collaborative projects, giving back to its communities, and opening flagships in Amsterdam, London, and New York.
How has an independent brand managed to cut through both the media grip of far-higher-budgeted luxury conglomerates and the legions of lookalike streetwear brands? The answer lies in its uniquely intertwined senses of community and creativity.
Key Takeaways
Values First: Daily Paper proudly puts its commitment to celebrating African heritage, diaspora culture, and Black identity front and center while welcoming all people, and encourages imagination and positive change to exemplify a world without borders.
Communal Creativity: A message is only as impactful as the way in which you communicate it, and the brand expresses its values via ad campaigns with inventive concepts and strong visuals, working with creatives who share its vision while expanding its creativity ever further.
Campaign Commitment: Maintaining a consistent rhythm of a couple smaller drops between seasonal collections, each with a distinct theme or aesthetic and an accompanying campaign, Daily Paper remains near the forefront of media consciousness while being able to expand its world across many distinct creative avenues, recognizing that the communication is just as important as the product.
Every creative aspect of Daily Paper – from its collections and presentations to its ad campaigns – are grounded in the brand's values of community and celebration. With its three founders growing up in Amsterdam and having heritage in Ghana, Somalia, and Morocco, the brand embraces its unique presence at an intersection of Pan-African and global culture. From designs that fuse traditional African art and symbolism with a contemporary sense of cool to campaigns that explore the connection of this legacy with today's youth culture, the brand's mission to explore and uplift is deeply rooted.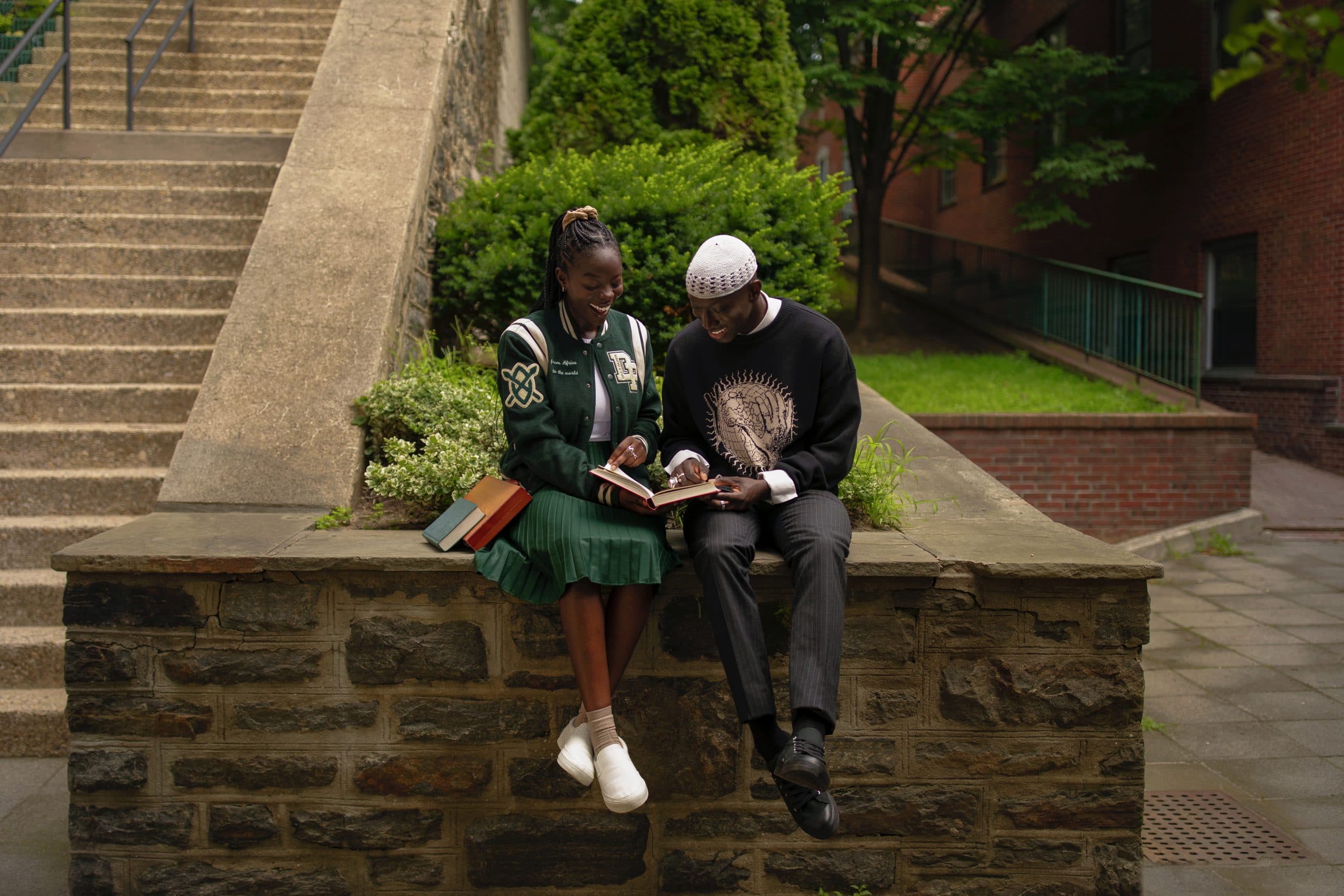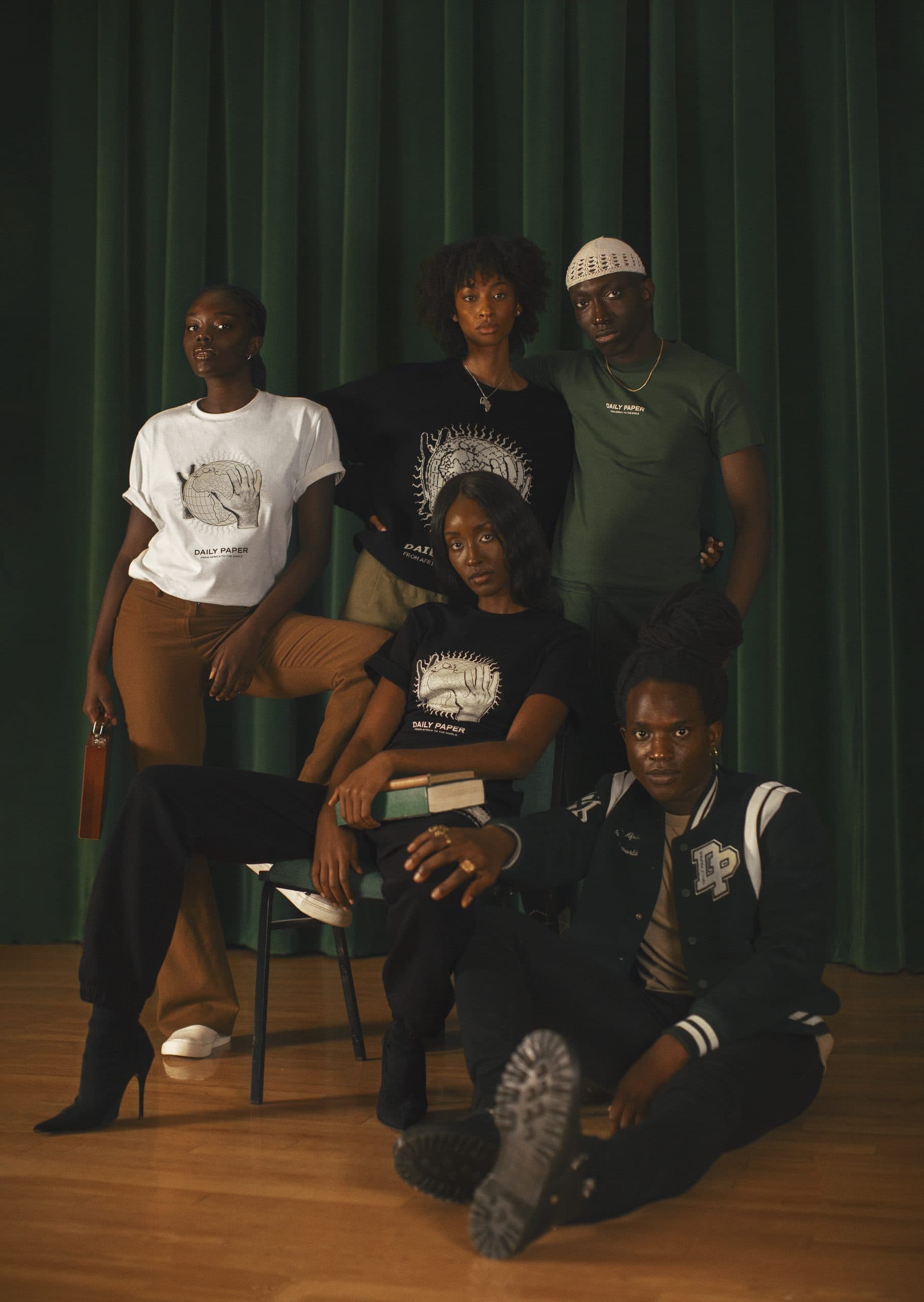 Our campaigns and communication are always rooted in telling a story and creating a community of belonging rather than exclusion. We are here to represent the diaspora youth around the world and unite these communities across borders. It's always our aim to communicate these values through educating and inspiring our community in new creative ways with our campaigns and collections."

– Jefferson Osei, Daily Paper Co-Founder and Co-Creative Director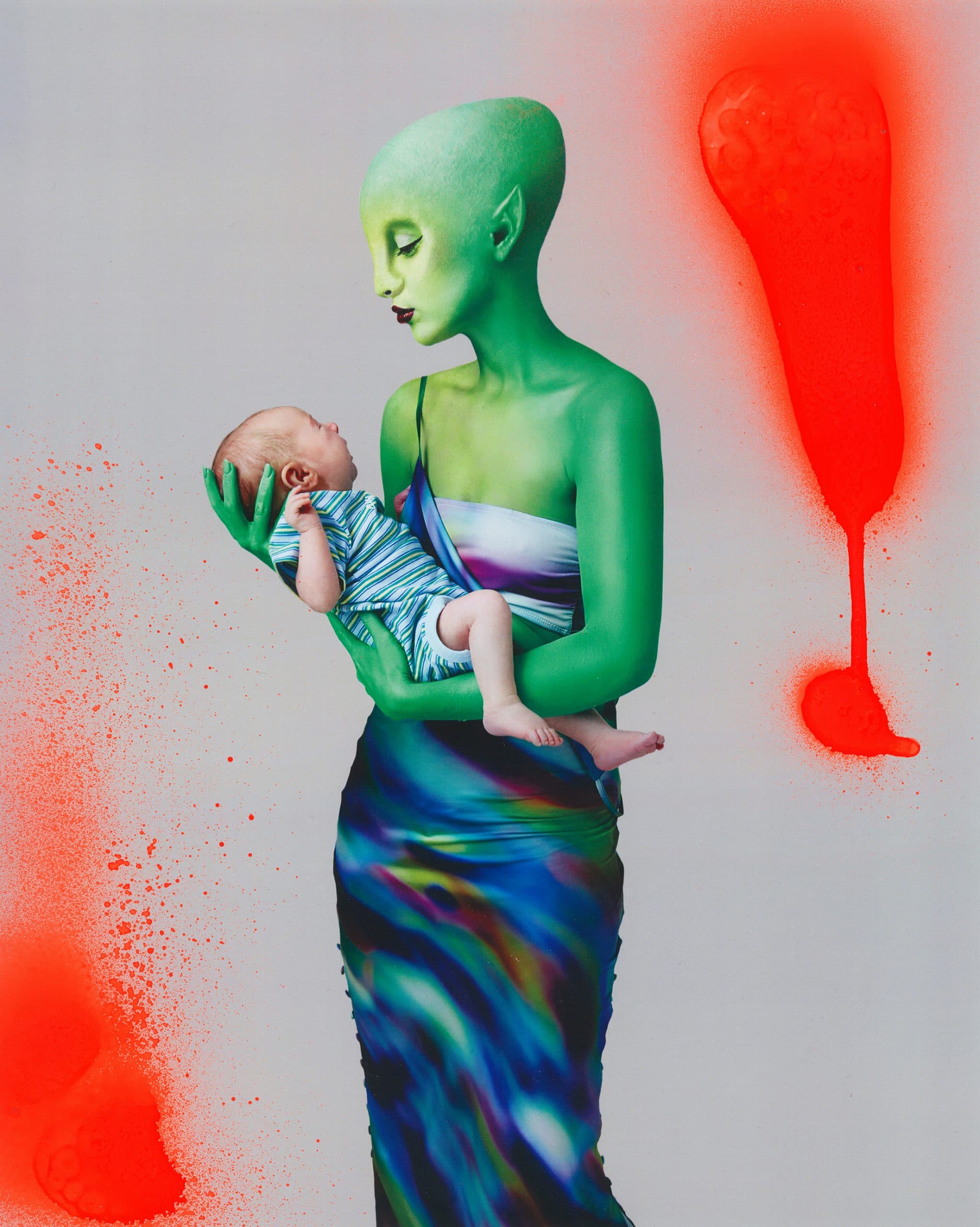 As much of fashion marketing is about creating an image of exclusiveness, creating a sense of covetability that will set a consumer apart from others (even with many brands that borrow from the ostensibly community-minded vocabulary of streetwear), this commitment to a community of belonging and inclusion – especially coupled with its celebration of decentralized identity – sets Daily Paper apart.
Each of the brand's marketing communications express these values from a new conceptual or visual perspective. Partnering with exciting and creative young art directors and photographers, the brand has created campaigns that create a unique sort of community-based storytelling, like the brilliant and strangely beautiful "Alien Luv" campaign, which explored human beauty standards through a narrative of human and alien connection, or the futuristic and super-powered "Memoirs of a Parallel Universe," which was accompanied by a series of comics that imagined its own afro-futurist heroes and heroines.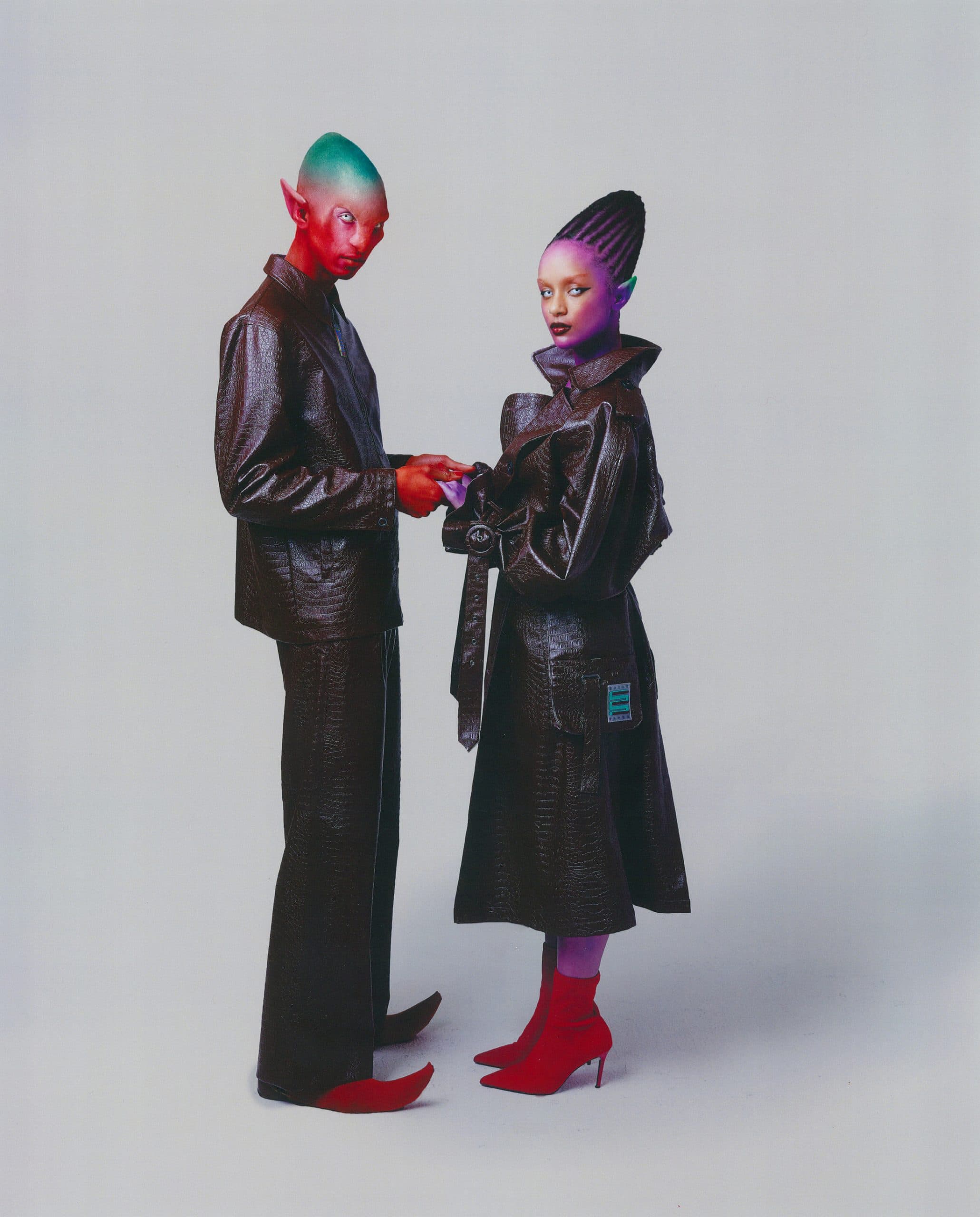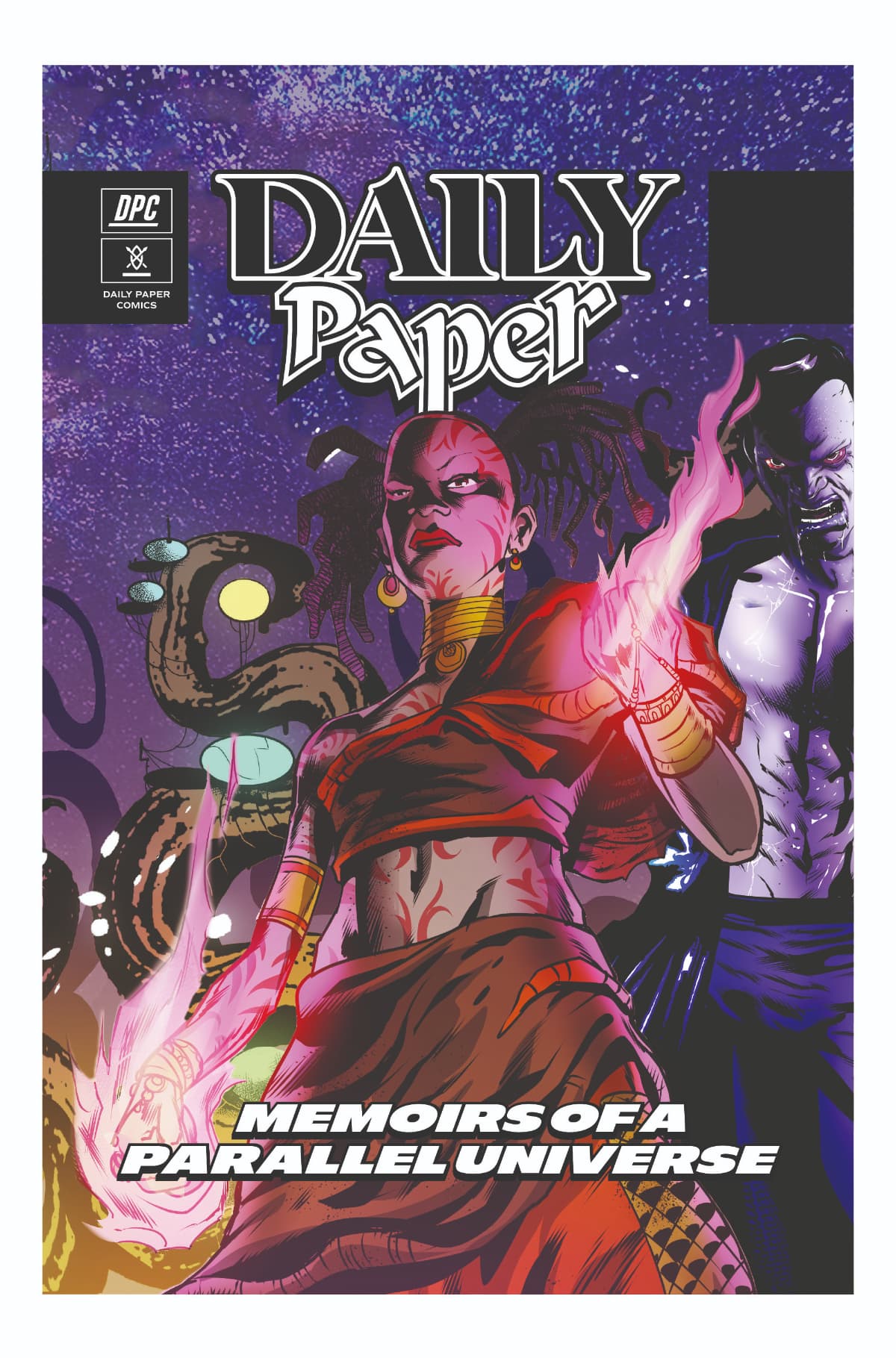 Meanwhile, other releases bring this sense of community back to Earth, grounding it in real people and real connections. The strongest example of this is the brand's Father's Day 2020 campaign by photographer Florian Joahn (a powerful young voice and a frequent Daily Paper collaborator), which highlighted the kids' collection and celebrated Black fatherhood, intimately capturing real fathers, creatives who are friends of the brand, with their children.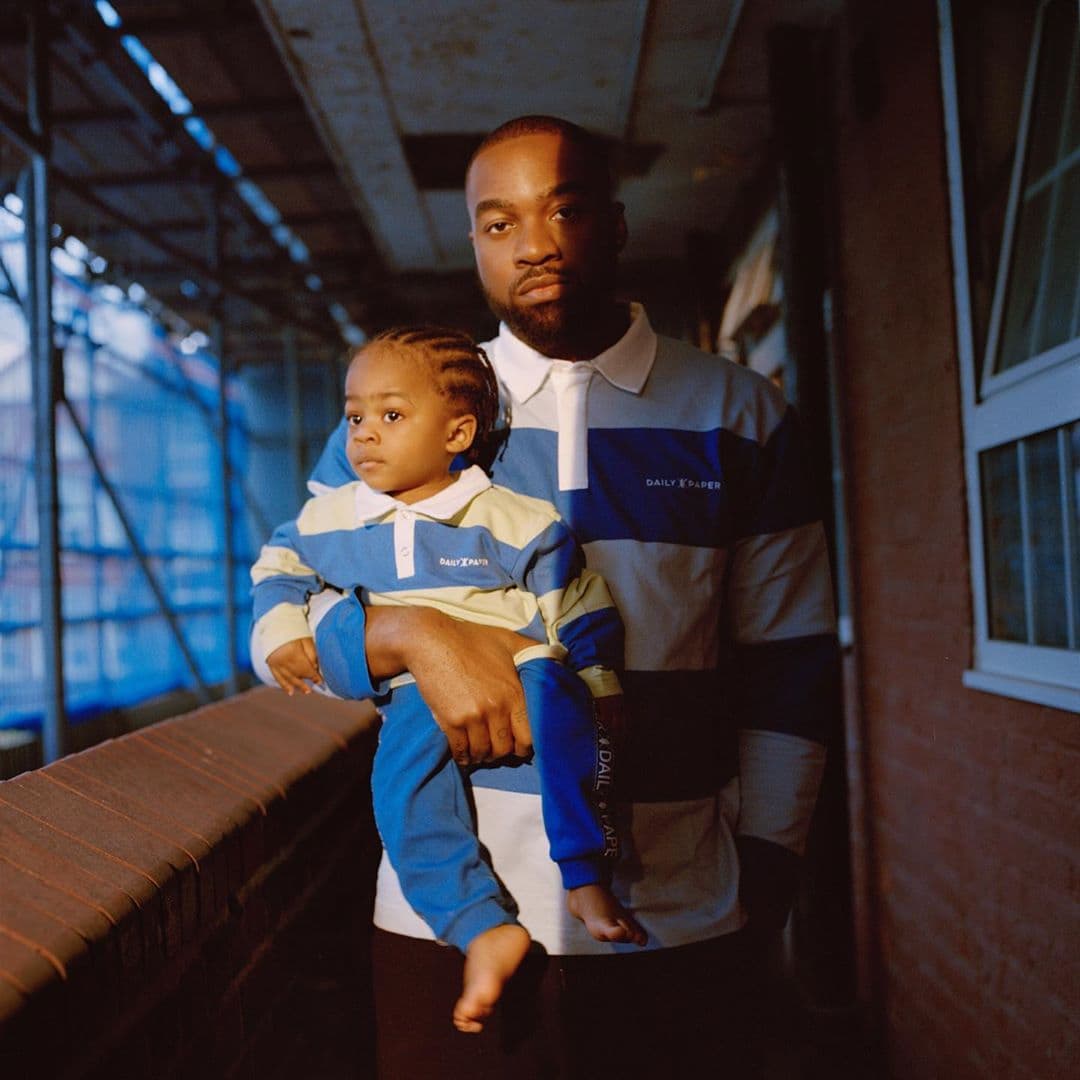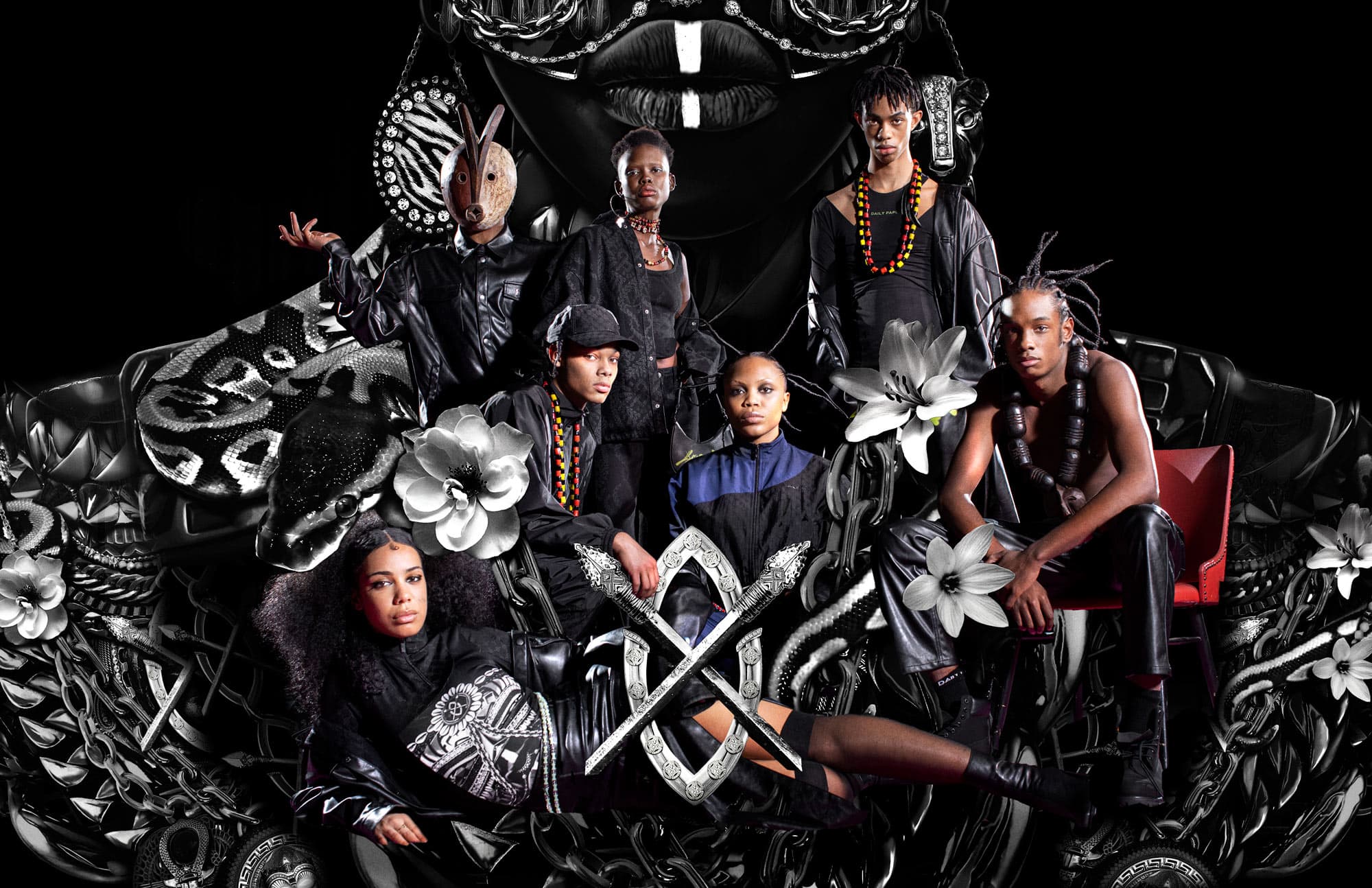 Other campaigns, like Fall 2021's "Ancestral Anarchy" or the recent Spring 2022 campaign, have a more simple focus on the symbolism present within the clothing designs themselves, emphasizing their ability to transform and synthesize traditional African cultural signifiers and modern street-art codes into an uplifting vocabulary of identity, resistance, and belonging for a contemporary community.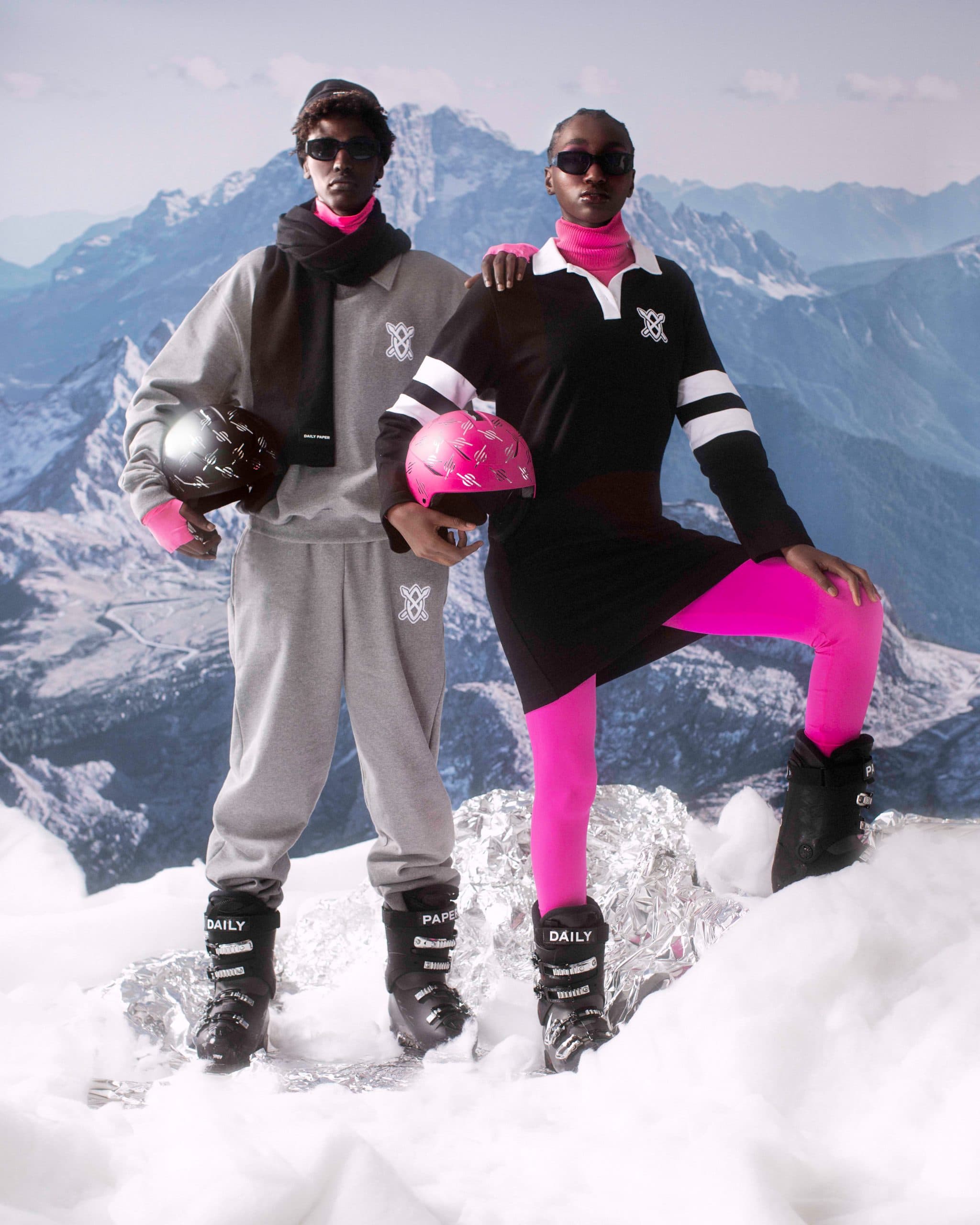 A central reason Daily Paper is able to explore their core values across so many different concepts is its capsule release format. The brand consistently releases several concise capsules in between its larger seasonal collections, with each release getting its own campaign that expands the thematic inspiration behind the designs into a wider visual world. Unlike many brands who seem to fail to recognize the importance of campaign communication, Daily Paper recognizes that communication must coexist with the product, and that it is just as – if not more – important in making a real impact.
This steady rhythm of releases also means the brand remains at the forefront of media consciousness, with streetwear sites in particular clamoring to feature each one of their drops. And, of course, it makes for a healthy slew of content and visual variety on their own Instagram page – which they also use to champion local and global artists and activists who share their heritage and vision (and yes, they're on TikTok!).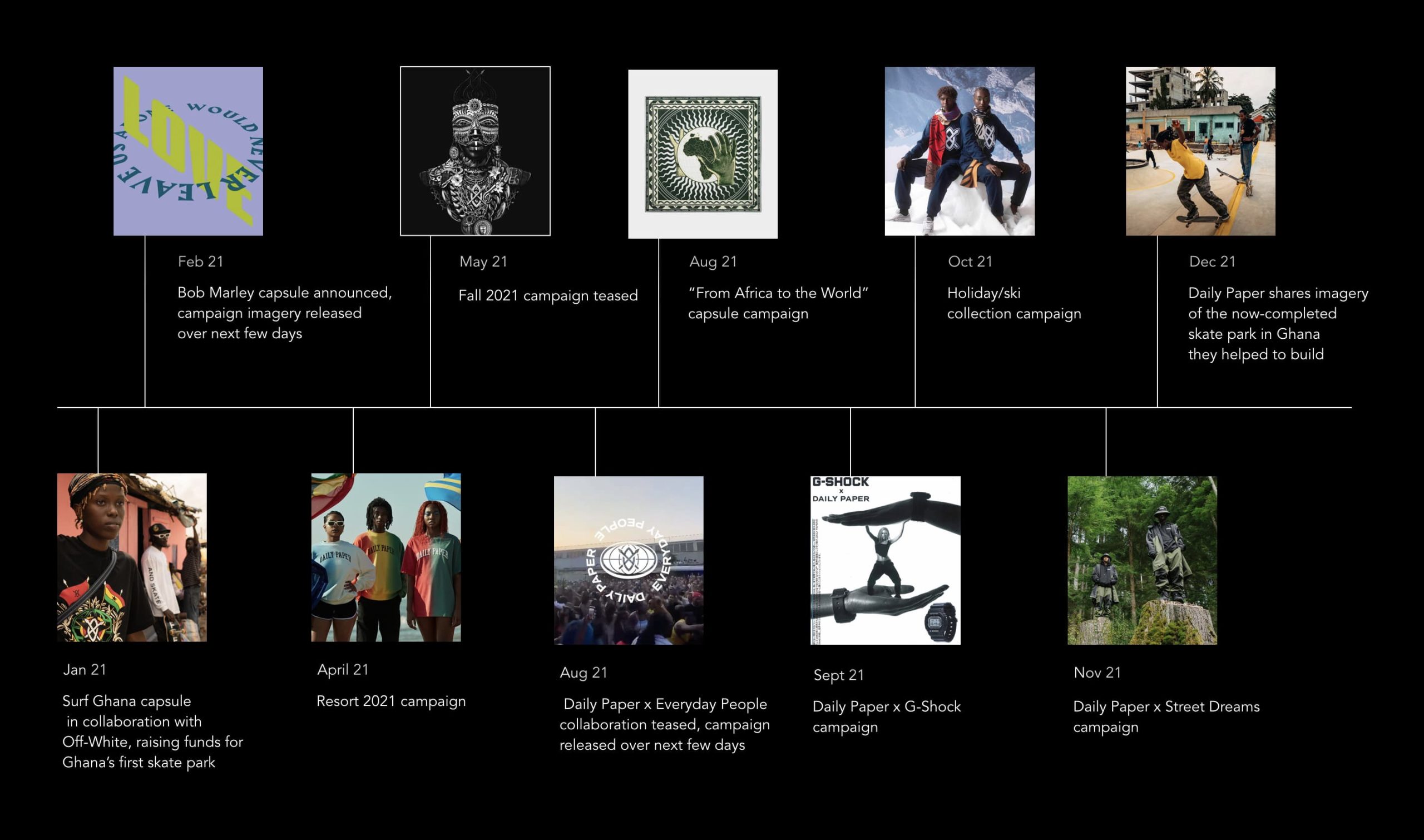 Combine all that with frequent collaborations and features with other designers, artists, and musicians, pop-up stores in Ghana and South Africa, and activist initiatives, and Daily Paper takes shape as a living, evolving superorganism, celebrating history and culture while continuing to make it, and not doing too bad for themselves along the way.
A decade in, Daily Paper and the community it has fostered are strong, and they're only continuing to grow. We look forward to watching it happen.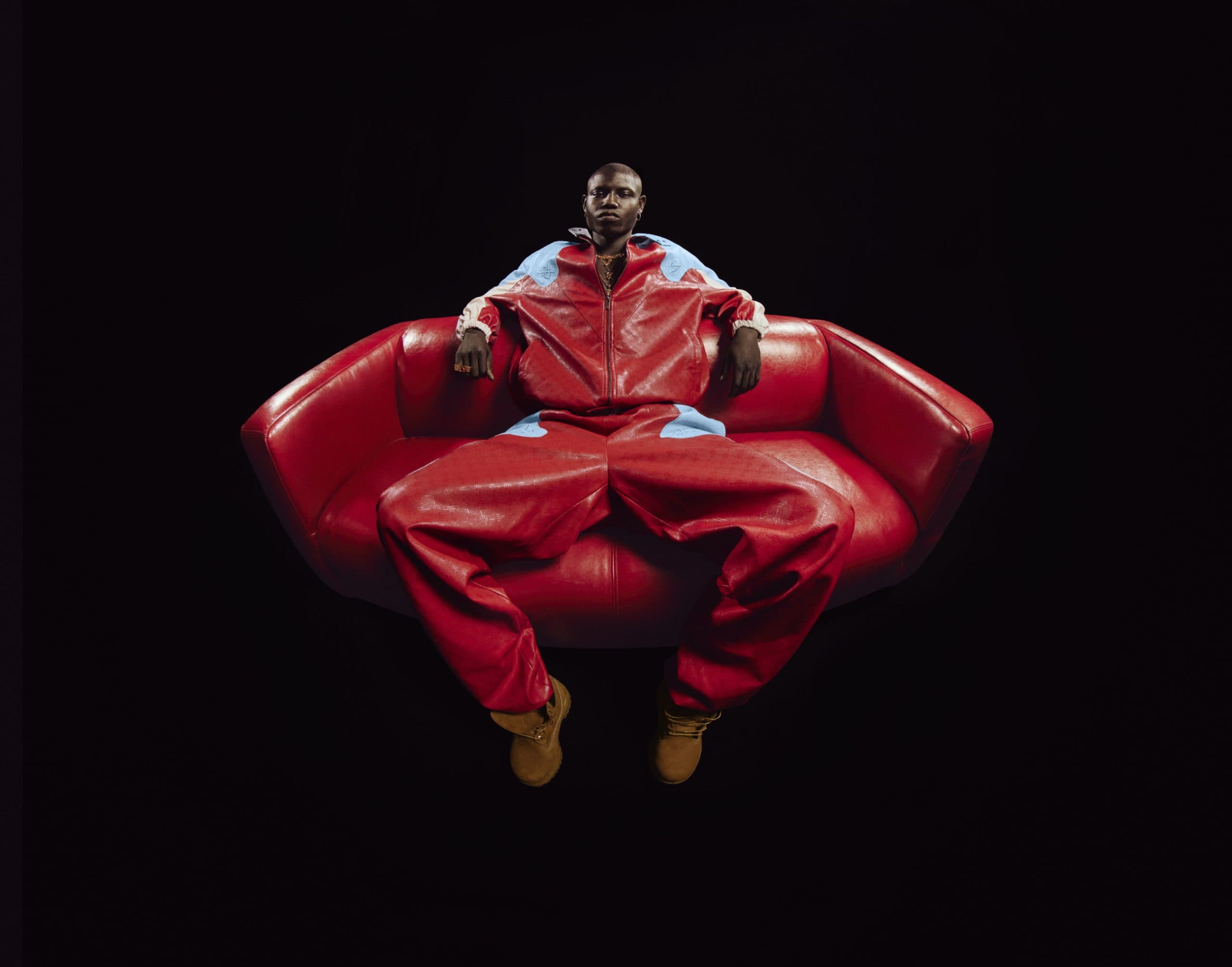 ---