---
There are creative directors and then there are creative, creative directors. Dennis Freedman is one of the latter channeling a broad awareness of the arts into some of fashion's most artistic endeavors from editorial narratives at W magazine to dynamic windows at Barneys New York. The Impression's Kenneth Richard sat with Freedman to discuss his journey and how cultural awareness and curiosity can lead to fashion first.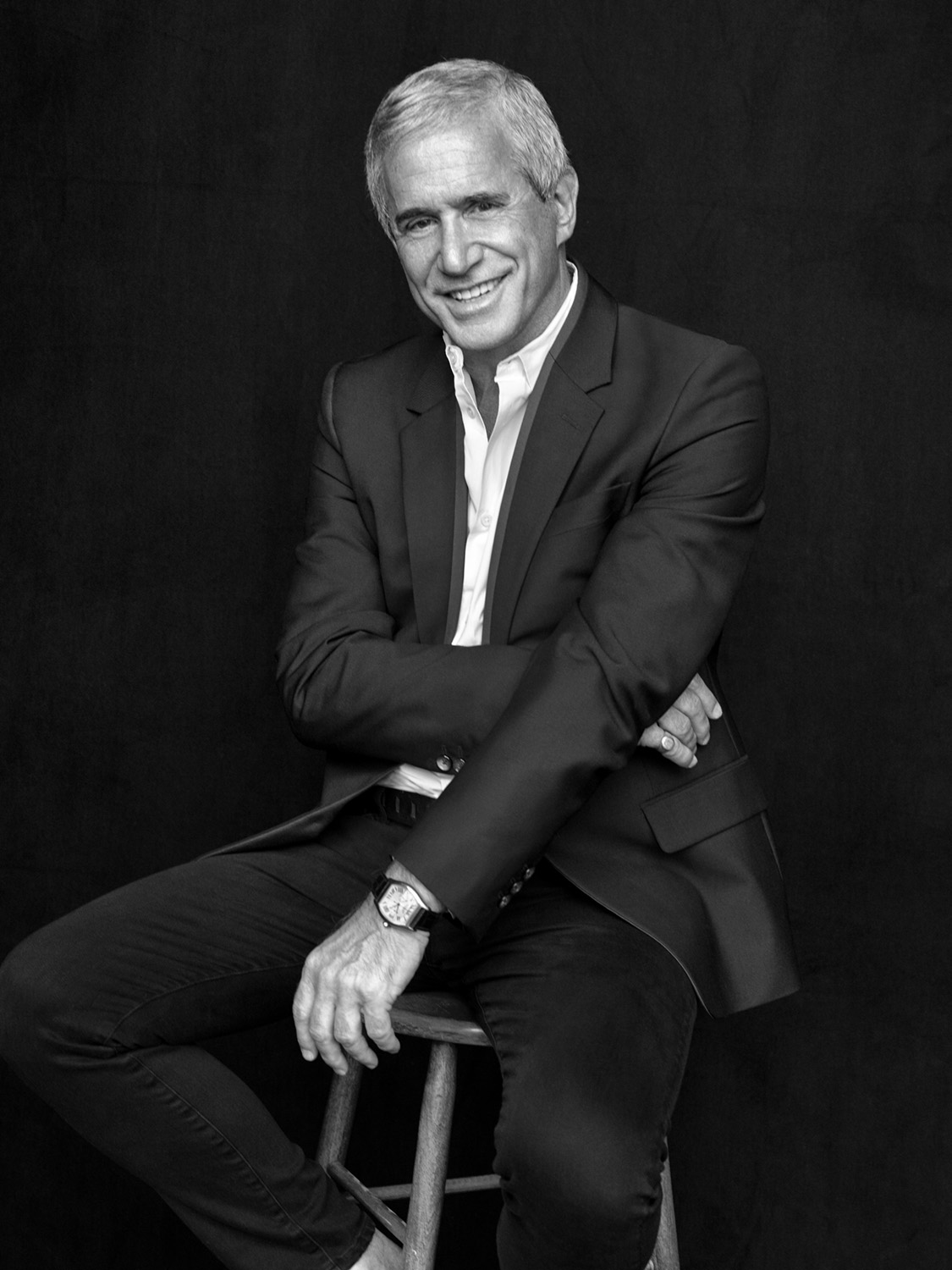 Kenneth Richard: How did you start in this industry?
Dennis Freedman: Long before I began my career as a creative director, I was a fine art major at Penn State University, better known for its engineering curriculum and its football team. However, it gave me the opportunity to experiment, explore new ideas, and develop a body of work outside the orthodoxy of the standard art school curriculum. I spent most of my time in the library looking at the work of artists and photographers like Dennis Oppenheim, Robert Smithson, Bruce Nauman, Stephen Shore, and William Eggleston among others. It was also the time when I first discovered Italian Radical Design. Particularly the work of Superstudio, Archizoom, Studio 65 and UFO.
I eventually moved to New York. For the first time I was exposed to experimental theatre, classical and modern dance, paintings and sculpture from the 15th to the 20th century. I especially remember spending weekends exploring Soho, especially 420 West Broadway, a landmark building at the time, where Leo Castelli, Illeana Sonnabend and John Weber had their galleries.
I enrolled at the Parsons School of Design in the Environmental Design program, but what inspired me the most was the opportunity to spend my formative years living in New York City. After Parsons I studied editorial art direction at the School of Visual Arts. I put together a portfolio that eventually landed me a job as an assistant art director at Fairchild Publications.
I was extremely curious, sometimes almost to the point of obsession, and in the end, I believe that, more than anything else, helped me grow as a creative director. It is crucial to go outside your comfort zone. I don't think that you can make an impact as a creative director, in any aspect of the fashion world, if you don't go outside the narrow confines of fashion.
Kenneth Richard: Does that play into selecting new talent?
Dennis Freedman: Absolutely. If someone out of art school comes to see me, I first have a conversation with them before I even look at their portfolio. Within the first twenty minutes I pretty well know if the work is going to be interesting. I ask simple questions, "Why are you taking pictures? What is it that you want to say? Whose work has influenced you the most? How do you spend your free time?" I was mostly disappointed by their answers. Most couldn't even tell me why they were taking pictures, other than to say that they wanted to become fashion photographers.
Most of the time my advice was to "Put your camera away. Don't take any more pictures. Because you are just going to be taking the same pictures over and over again. Instead, spend the next three or four years reading books, traveling to places that are unfamiliar. Study the work of other artists and photographers outside the world of fashion. Start to develop a point of view. A language of your own."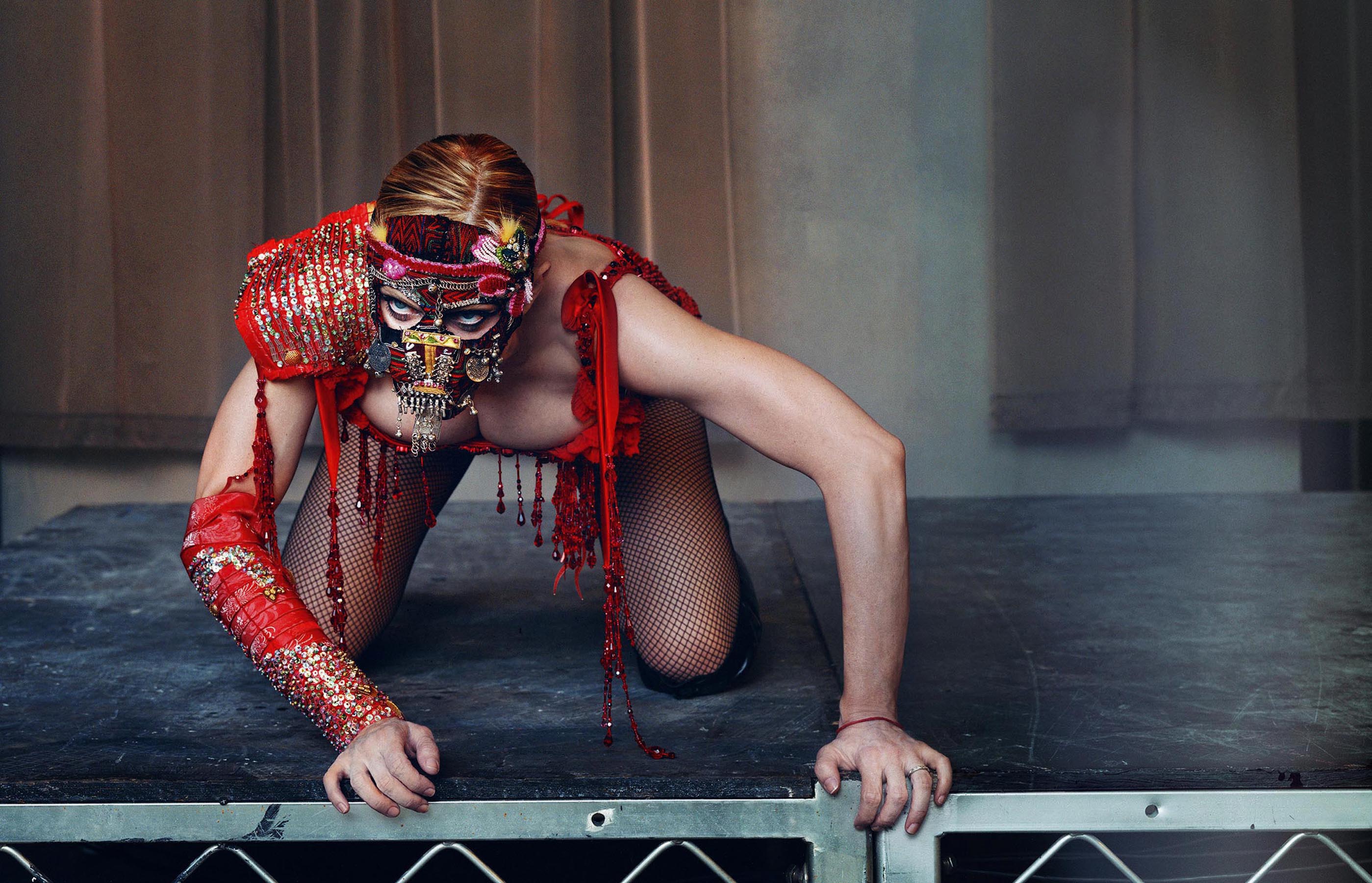 Kenneth Richard: Which is how your own journey unfolded. What happened next?
Dennis Freedman: I eventually became the art director of a men's fashion and lifestyle magazine called M. Mr. Fairchild, who was the chairman and one of the most influential figures in the fashion world, would often walk over to the art department and talk to me about everything except fashion. I think he was intrigued by the fact that my background was more centered in the art world and that I had a very wide and varied range of interests. Then one day he called me over to his office and said that he wanted to make me the Features Editor of W. At that time W was a tabloid, not the consumer magazine that it would eventually become. I remember saying to Mr. Fairchild, "I don't write. I am not an editor." He simply replied, "You know a good story when you see it." I had no choice but to accept the job. I thought it was going to be the end of my career. He gave me a desk and a telephone. That was it. He never asked me what I was going to do. We never had meetings. Just a desk and a telephone. Nothing else.
At that time there was no creative director at W. We only worked with staff photographers. W operated more like a newspaper than a magazine. I decided to work with the staff photographers and see if it was possible to collaborate in a new way. I wanted to have a dialogue with them. To allow them to open up, to take more chances, to be unafraid. Then one day Mr. Fairchild walked in and announced that W was going to become a perfect bound consumer fashion title and we were going to launch the magazine in 9 months.
It was exactly at the time that Liz Tilberis and Fabien Baron took over Harper's Bazaar. Fortunately, no one was concerned about W. Ironically there wasn't anything in the photographer's contracts that mentioned working for W. We weren't considered competition.
From the very beginning I believed there was an audience for a magazine that offered an alternative to the more commercial fashion magazines. I believed in the power of photography. I wanted to make photo essays about real women, not artificial mannequins. I wasn't interested in photographing women who gave the impression that they didn't have a care in the world. I thought it was demeaning. Superficial.
Before long, photographers like Bruce Weber, Mario Sorrenti, David Sims, Steven Klein, Juergen Teller and others started to notice that there was this magazine called W that did 30 and 40-page photo essays that dealt with the realities of the world we live in. We also spent weeks preparing for each shoot. I firmly believe that collaboration and discussion are essential to doing good work. And I also believe that you have to have a purpose, a point of view. Only then is it possible to do good work.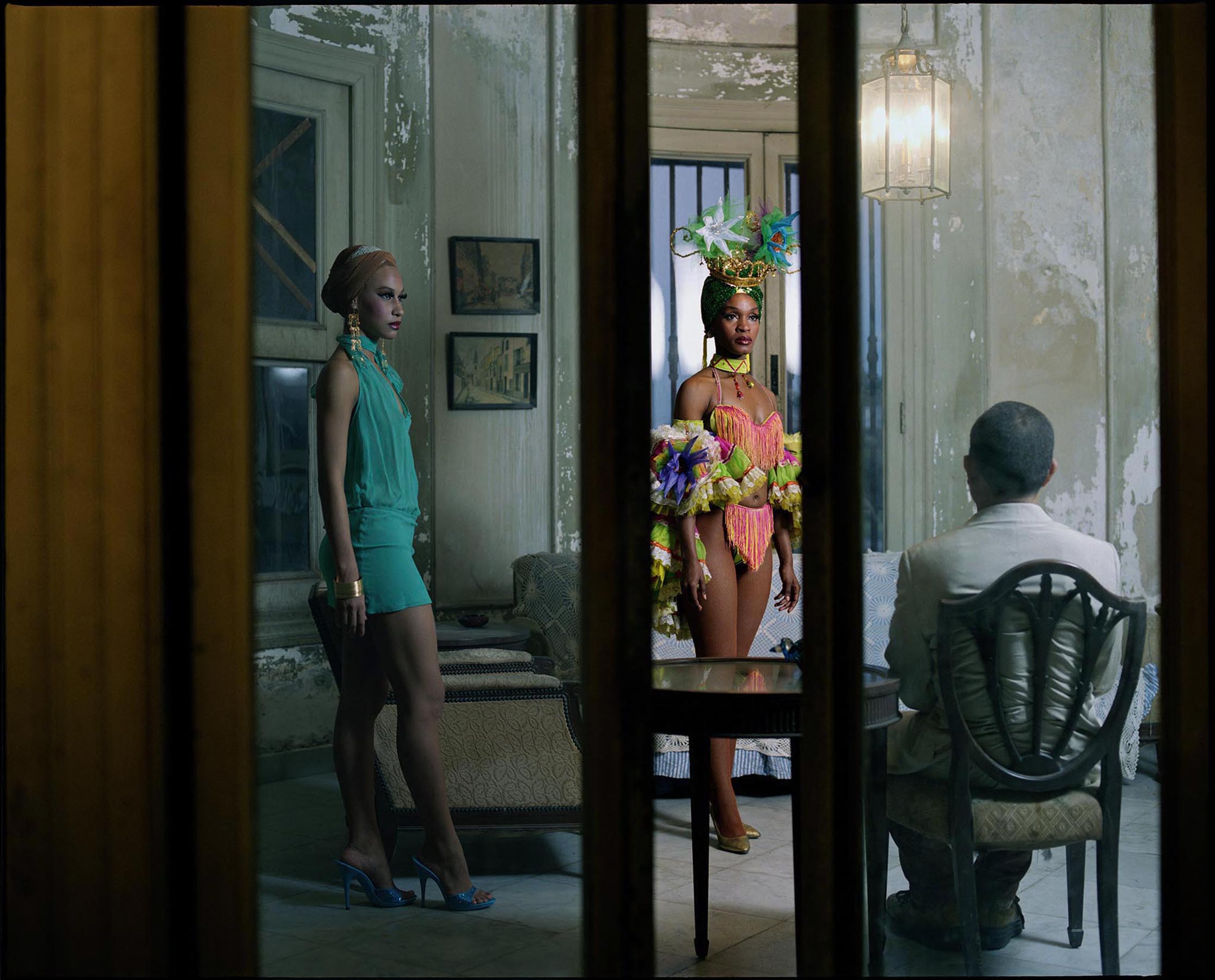 Kenneth Richard: What's an example of that?
Dennis Freedman: A perfect example would be the first shoot I ever did with Bruce Weber. We had long talks and at one point realized that we were both huge admirers of the great Southern writer Eudora Welty. We decided that Bruce would ask Eudora if he could take her portrait and that this image would be the basis for a photo essay exploring the South, a part of the country that was fascinating and full of contradictions. We took along Kirsten Owen and her daughter. We had no hair or makeup. Just mother and daughter exploring Mississippi, the setting and the inspiration for Eudora Welty's short stories.
I was very lucky to have an Editor-in-Chief, Patrick McCarthy who believed in me. He trusted me and gave me the freedom to do the work that I felt was important. I am sure that he didn't always agree with me, but in 10 years I think he only killed two stories. He believed in the long term. It's crucial to make mistakes. To take risks. Sometimes you fail, but you always learn something from your failures that helps you to grow and evolve.
Kenneth Richard: You've had other believers too.
Dennis Freedman: Yes, I was very fortunate to work with Mark Lee at Barneys. If it weren't for Mark, I never would have been able to do the kind of windows that I did. They were such an important part of our DNA. I wanted to activate the windows to avoid them being static. We used live performance, kinetic movement, music, spoken dialogue, among other things, to make the windows come alive.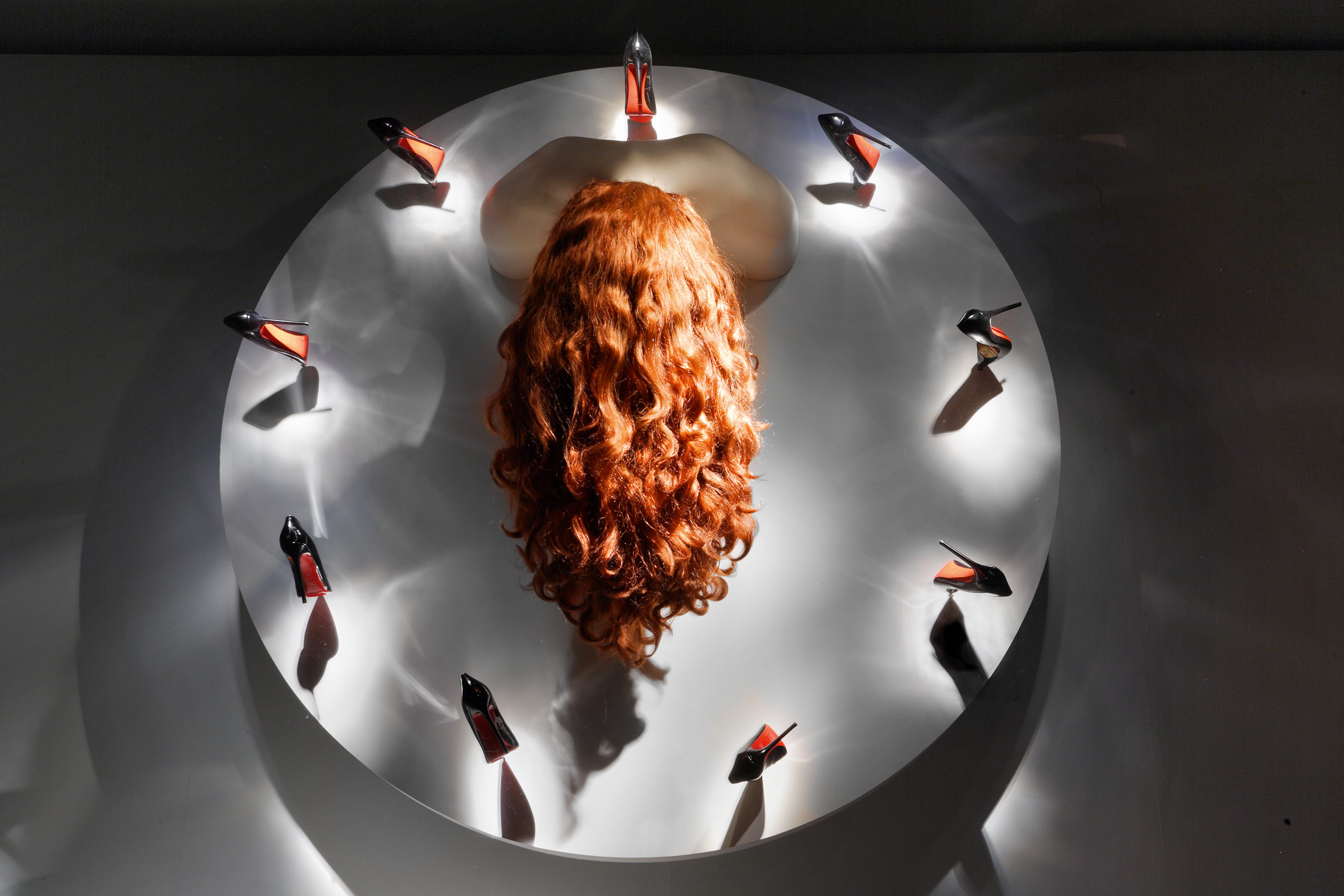 Kenneth Richard: Are retail and editorial similar?
Dennis Freedman: I would say yes and no. However, both worlds require the creative director to define the DNA of the brand. To speak to and inspire the customer. To respect their intelligence. To be honest. Relevant.
The thing that I am most proud of from my years at Barneys, was our advertising campaign that focused on the transgender community. For some reason the T in LGBT was never part of the dialogue. It was more a token. A token that was left behind. When I told Mark what I wanted to do, he didn't hesitate a minute. He believed that it was important. He believed that it was meaningful for Barneys to show its support for a community that needed to be heard and understood. And he believed in me. He believed that I would handle it in the right way: with respect and creativity. Of course, it never would have been possible without the photography and videos of Bruce Weber and the sensitive writing of Patricia Bosworth.
In the end, I was very lucky to have the opportunity to do both window installations and explore 3-dimensional space and also be able to work with some of the most brilliant photographers and filmmakers.
Kenneth Richard: Does that play into what you do now?
Dennis Freedman: Yes, working at Barneys helped to expand my world and challenged me in a new way. When I decided to build my own business, Dennis Freedman Studio, I was approached by both fashion brands, retail companies and editorial publications. It has been an extraordinary journey. Two of my first clients were Maison Margiela and Christian Louboutin. To work with John Galliano and Christian is a dream come true for an art major from Penn State.
Portrait Photo | Mark Seliger for The Impression 250
Photo | Steven Klein – W Magazine
Photo | Philip Lorca Di Corcia – W Magazine
Photo | Christian Louboutin Window – Barneys NY
---