Creative Digital Technology And Fashion Communication Accelerate
By Mark Wittmer
While this season's approach to campaign production saw at least a partial return to normal in terms of pandemic restrictions being lifted, many brands and designers seem to have enjoyed discovering new opportunities for fashion communication during that strange in-between period. Now, we're seeing the fruits of this time of reconsideration, rediscovery, and exploration.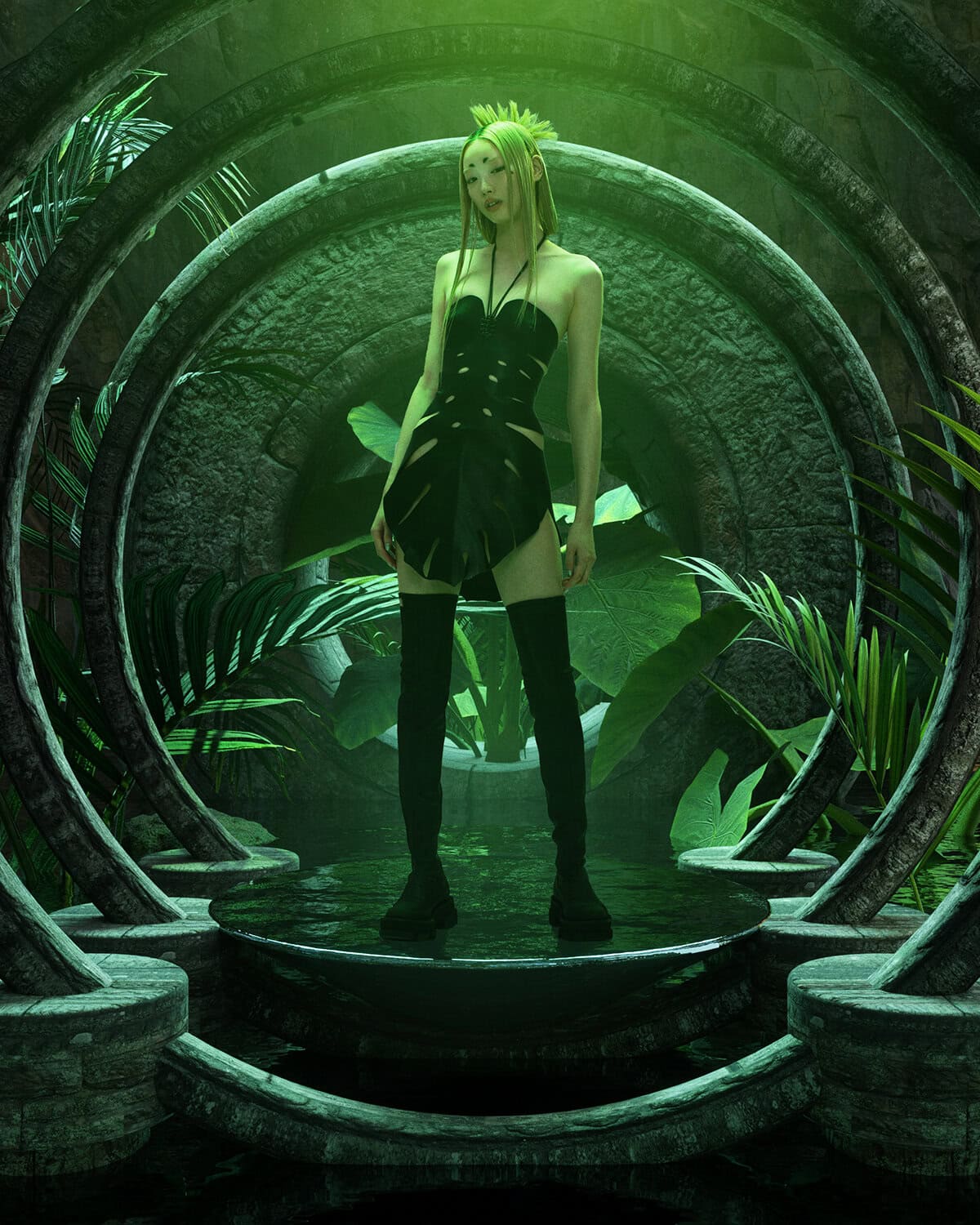 One of the most exciting results of this process is that the timeline of using creative digital technology seems to have been accelerated. Several brands used emerging digital technologies, like CGI or 3D modeling and scanning, to imagine astounding alternate worlds that exist in conversation with their fashion collections.
With a brilliant design approach that references tropical members of the plant kingdom, particularly the trendy monstera, Dion Lee's Spring 2021 collection was directly inspired by the recent re-classification of New York City – where Lee is based – as a humid subtropical climate due to global warming. In addition to an intriguing artistic consideration of this very distressing piece of information, the idea also feels tuned in to the reignited love of houseplants that many of us discovered while locked down. The accompanying campaign further developed these themes by imagining a fantastical world overrun by tropical foliage. Blending Bryan Huynh's photographic work with CGI art from Rodolfo Olf, the imagery is an awesome glimpse of what feels like a wider sci-fi universe. It was a brilliant example of using digital technology to expand the conceptual and marketing reach of a physical collection.
MCM brought a youthful and open spirit to the realm of digital fantasy for their Spring 21 campaign. The streetwear-influenced designs and diverse young cast point to a celebration of youth culture and creativity, particularly through the decentralization and connectivity provided by the internet. Developed with these cultural ideals in mind, the CGI campaign was an excellent synthesis of streetwear traditions, borderless human connection, and speculative science fiction.
It was exciting to see Swarovski, who usually lean more in a minimalist direction and rely on their century-old history of sophisticated craftsmanship, embrace playfulness and imagination in their "Welcome to Wonderlab" campaign. The film combined impressive technical work with an imaginative sense of fantasy to personify Swarovski's signature creations. There is so much as-yet-unexplored possibility for fashion contained in crystal, and this campaign made brilliant use of digital art to scratch that surface with a diamond-like strength.
Gentle Monster continued to push the boundaries of fashion marketing and dazzled us again with their uncompromising commitment to visual innovation and creativity. Their visionary "Circle of Life" campaign, which highlights the brand's new Nano eyewear line, was created by Russian art collective AES+F. The collective's film used 3D modeling to imagine a fantasy world where humans coexist with chimerical animal hybrids. Perhaps the most important message of this campaign, which can be applied to the rest of Gentle Monster's oeuvre, was that the truest beauty will strike us when we least expect it, in the strangest of places.
As technology begins to develop, we look forward to fashion brands finding new ways to communicate ideas and images of beauty. While there is an impressive amount of complex technical work going on behind the scenes, the best campaigns in this category were the result of unbounded imagination, drawing us into worlds we could not have dreamed of, yet which feel as if they have always existed. What other worlds could be out there?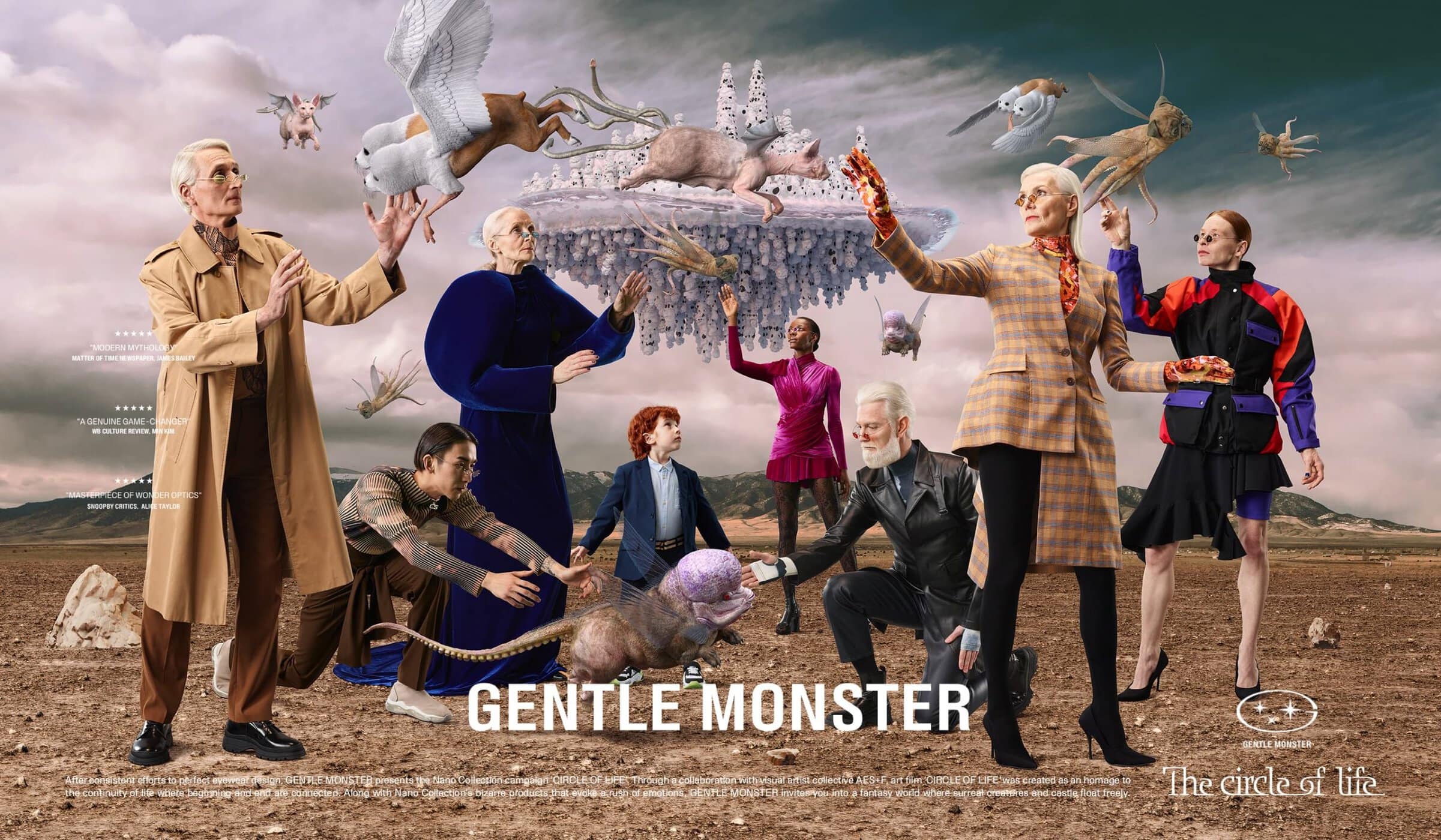 ---