Review of Dilara Findikoglu 'Swimwear' 2022 Ad Campaign by Creative Director Rudy Grazziani & Dilara Fındıkoğlu with Photographer Casper Sejersen with model Lily McMenamy
Dilara Fındıkoğlu explores power and performance in a striking new campaign for the designer's second swimwear line. The campaign features creative direction from Rudy Grazziani and Dilara Fındıkoğlu herself, with photography by Casper Serjensen.
The imagery takes shape around the powerful persona of model and actor Lily McMenamy, who summons the vintage mantic energy of early 20th-century vaudeville or burlesque performers and mythologized anti-heroines like Marie Antoinette or Marlene Dietrich. But her energy is confined to a sort of modernist stripping down of antique museum displays, where she poses in a glass display case or with animals like a swan or a snake, as if she is the main attraction in a curio cabinet.
The imagery thus becomes a sort of ironic exploration of dated attitudes toward women as things to be displayed, but not heard, valued as objects, but not people. Particularly through its connection to Fındıkoğlu incisively modern and revealing swimwear designs, the campaign is a powerful rebuke of these attitudes, with McMenamy's character channeling mystical energies to reclaim her power and independence.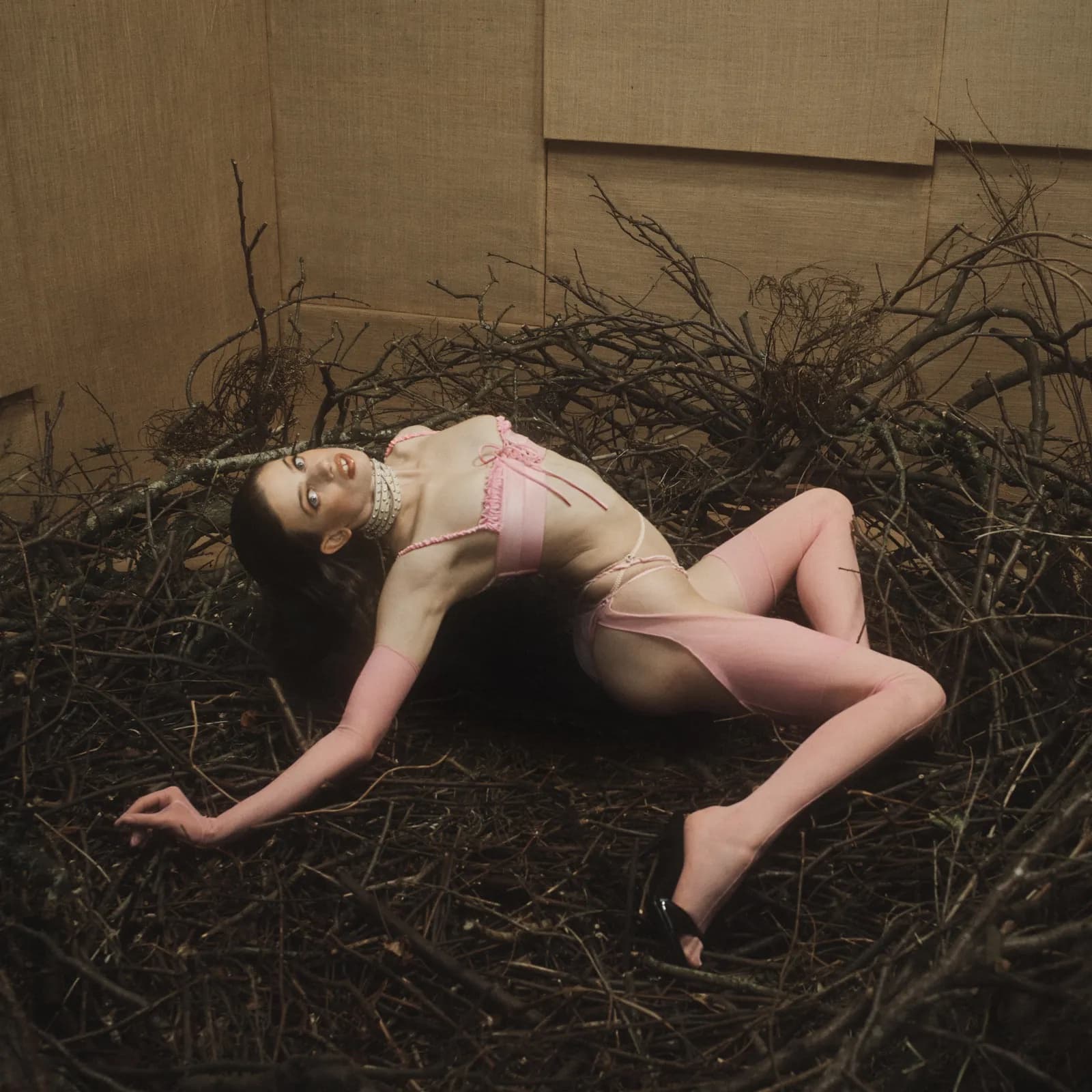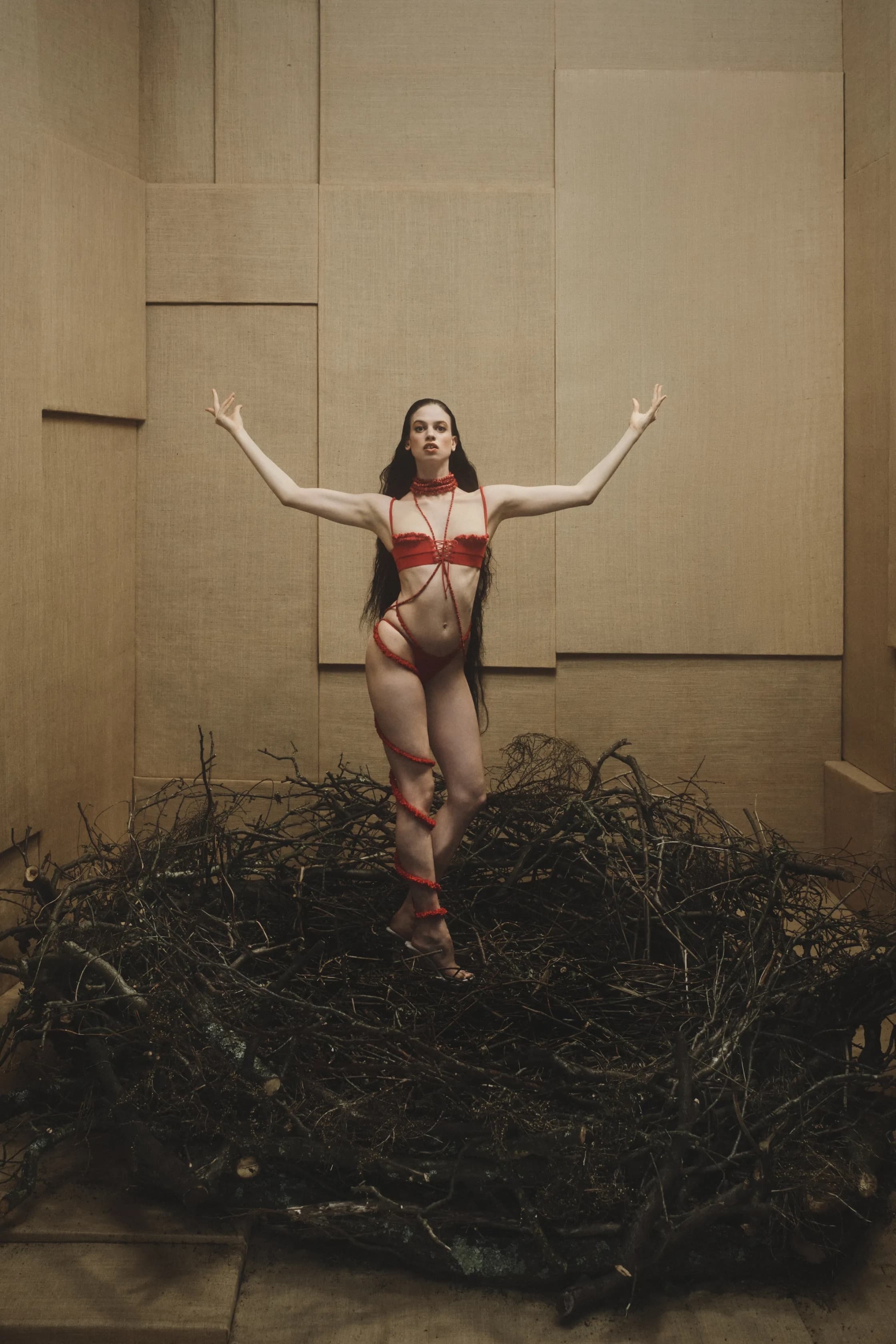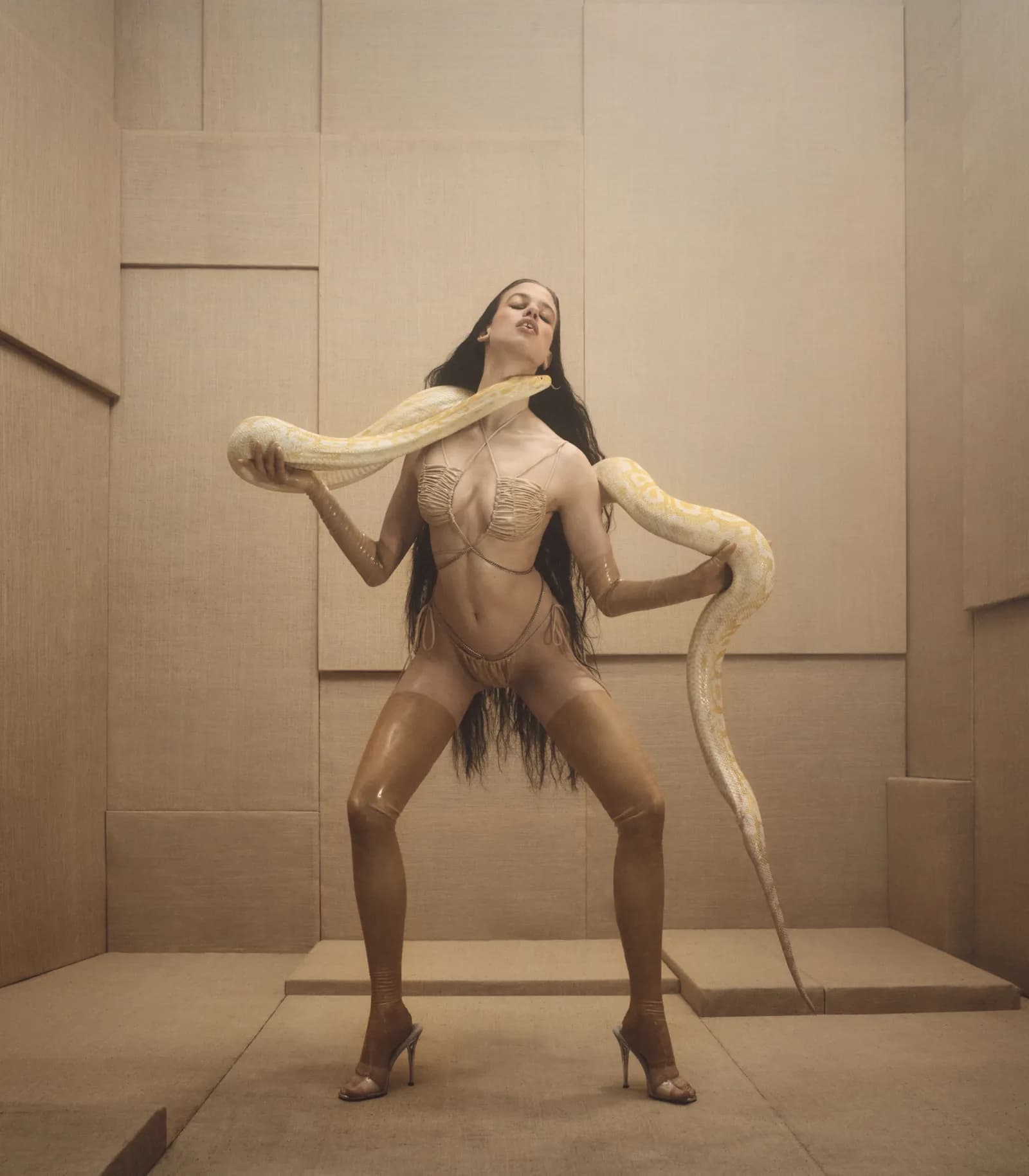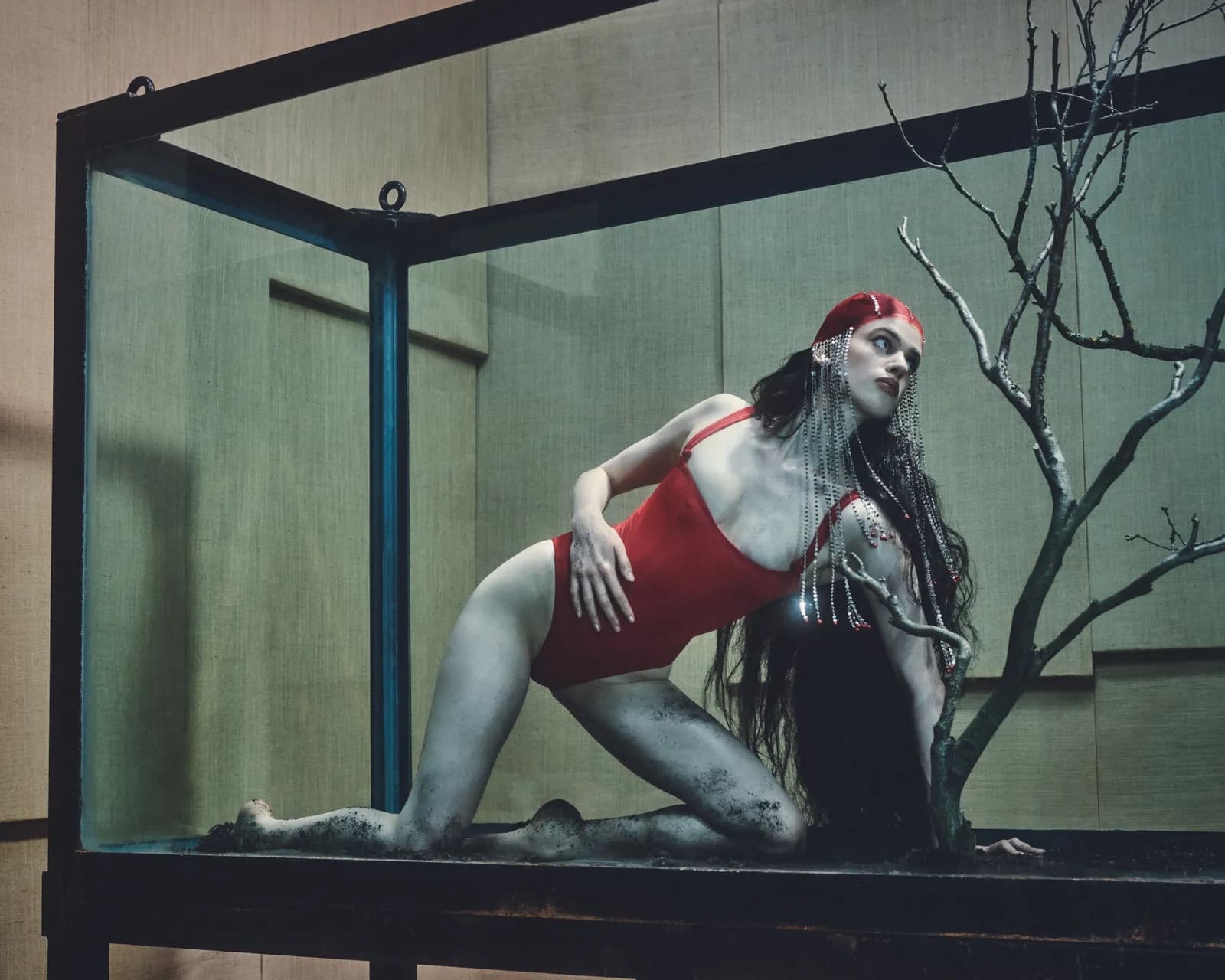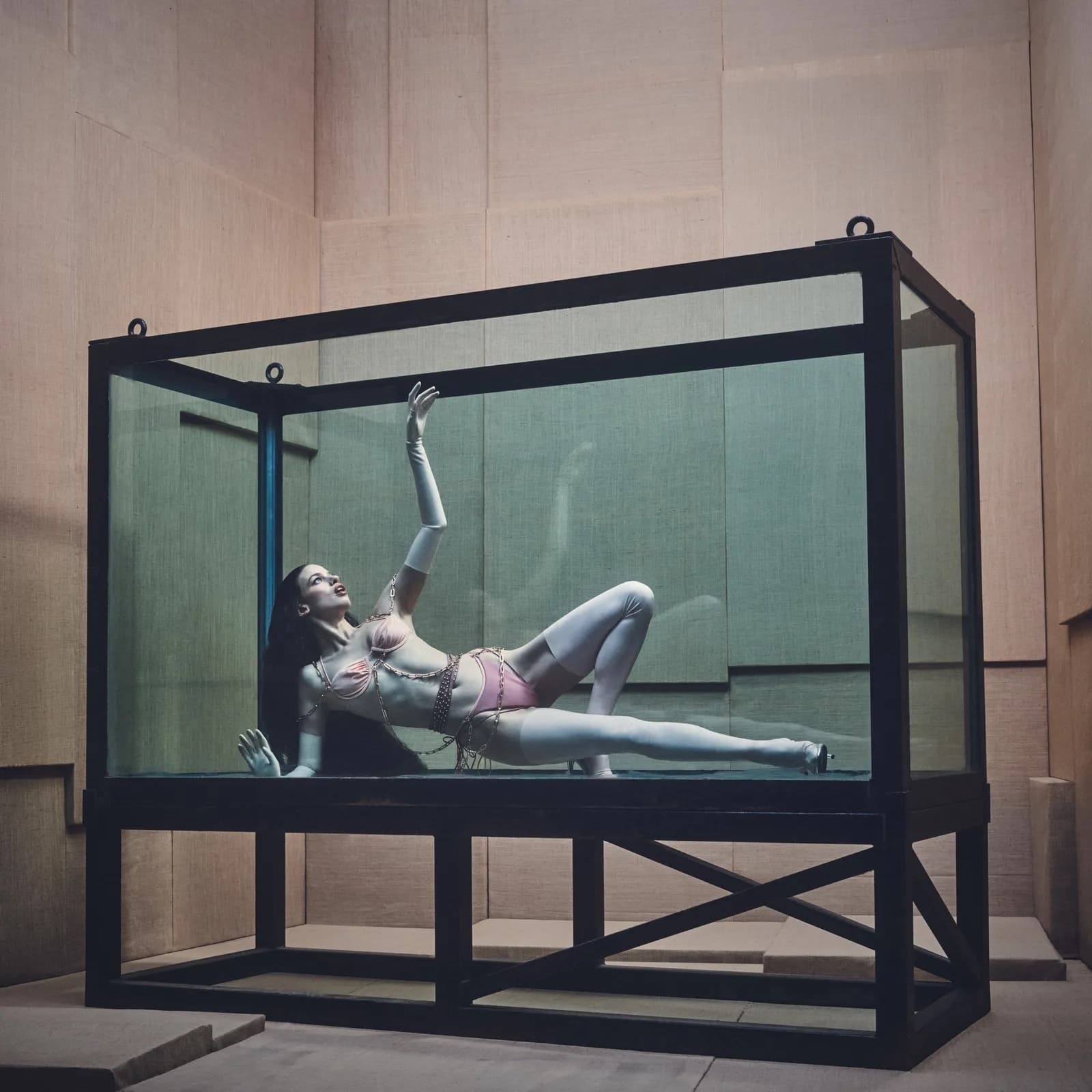 Creative Director | Rudy Grazziani & Dilara Findikoglu
Photographer | Casper Sejersen
Model | Lily McMenamy
Hair | Shiori Takahashi
Makeup | Anne Sophie Costa
Casting Director | Madeleine Østlie
Set Designer | Louis Gibson
Producer | Antony Waller

---