Review of Dior Spring 2024 Ad Campaign by Creative Director Ronnie Cooke-Newhouse with Photographer Alasdair McLellan with model Jimin
Dior shares a blossom of springtime star power with the debut campaign for Jimin of BTS. The K-Pop megastar was photographed by photographer Alasdair McLellan in the first campaign since he was named as a house ambassador back in January.
Getting a head start on the spring season, McLellan's portraits of Jimin find the star soaking up the sun in outfits that put a playful and expressive spin on schoolboy uniforms. This outdoor imagery is contrasted with crisp black-and-white studio photographs, suggesting the range of personalities behind the stage persona.
With his first solo album released earlier this year and a making-of documentary soon to follow – not to mention how BTS continues to dominate the global airwaves – it's a smart move for Dior to release its first campaign with the new house ambassador now.
It's clear from the simplicity of the imagery that the main point here is the sheer star power of the pop music titan, however the creative and styling team has also done good work to support the star's personality and presence through thoughtful design details and a mood of peaceful expressiveness. Obviously Dior and Jimin both have plenty of creativity at their fingertips, and we're excited to see the partnership continue to bloom.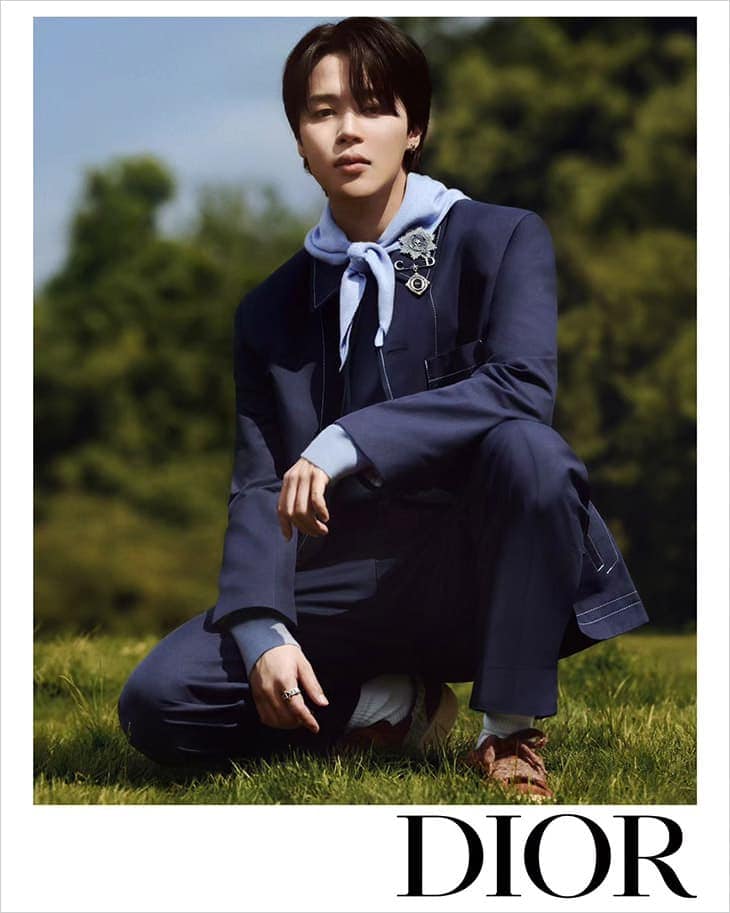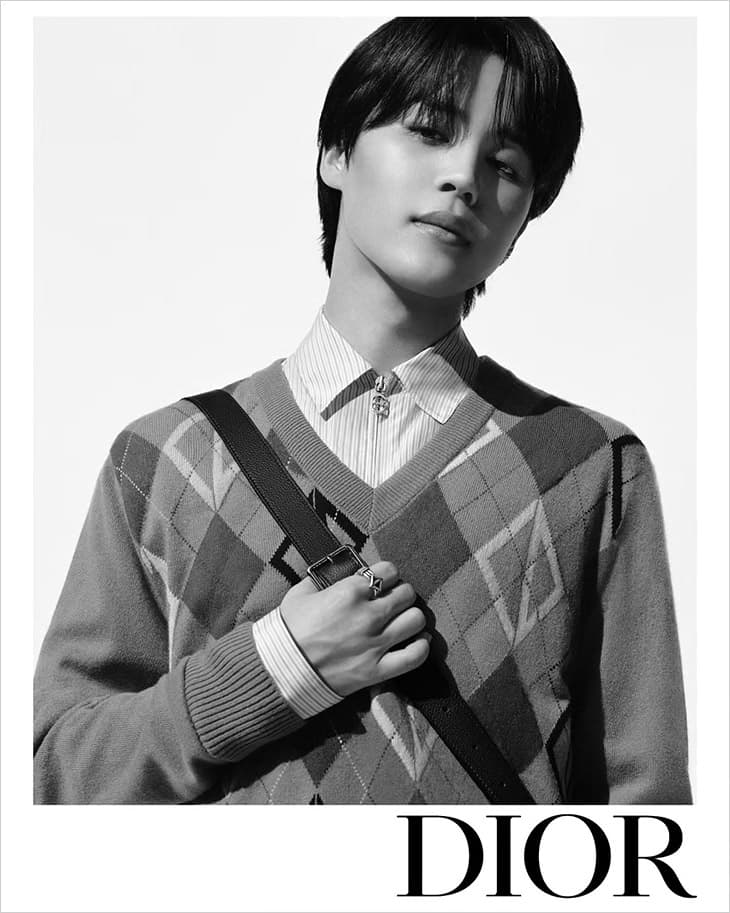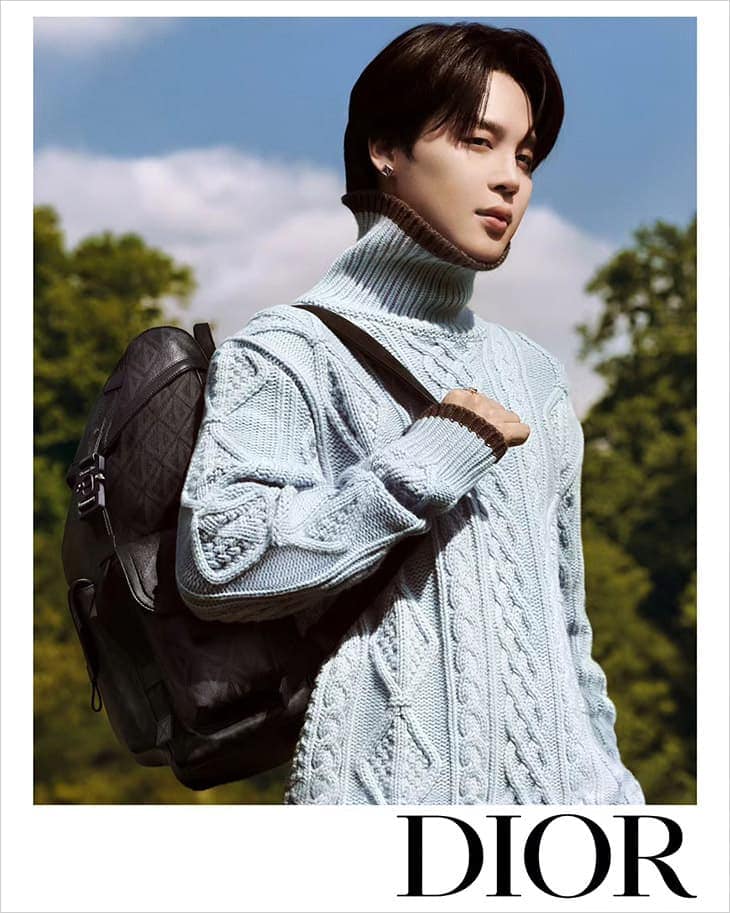 Creative Director | Ronnie Cooke-Newhouse
Photographer | Alasdair McLellan
Models | Jimin
Stylist | Ellie Grace Cumming
Hair | Benjamin Muller
Makeup | Peter Philips

---