---
The Impression Summarizes The Top Fashion Communication Trends of Fall 2020
By Mark Wittmer
As Fall 2020 comes to a close, The Impression looks back on some of the biggest trends that characterized the season's fashion campaigns and advertisements. The most impactful work we've seen this year, from both designers and creative directors, has felt particularly concerned with an awareness of time and history: a recognition of how precariously the present teeters on the border of past and future.
Considering all that has happened over the course of this year – a fiery resurgence of resistance against institutionalized racism, a massive global pandemic, environmental catastrophe, a critical and strange American election – this newfound consciousness comes as no surprise. Yet creatives found beautiful and surprising ways to illustrate these anxieties, often capturing the tension that arises from simultaneous impressions of beauty and destruction, individual health and societal sickness, contentment and impermanence, luxury and exploitation. We look back – and yet, in a sense, we can only look forward.
While we saw many different answers to the challenge of communicating during the fall season, a few key trends emerged. Here is The Impression's summary of the key fashion advertising and communication trends of Fall 2020.
(AFRO)FUTURISM
Fashion houses looked into the future, often layering cutting-edge digital technologies into their campaigns to imagine what might come next for humanity and its fashion.
The best of these campaigns, like those from Daily Paper and Virgil Abloh for Louis Vuitton, used these themes to explore Black Imagination and Black Excellence, responding to our current crisis and providing hope and inspiration for the future.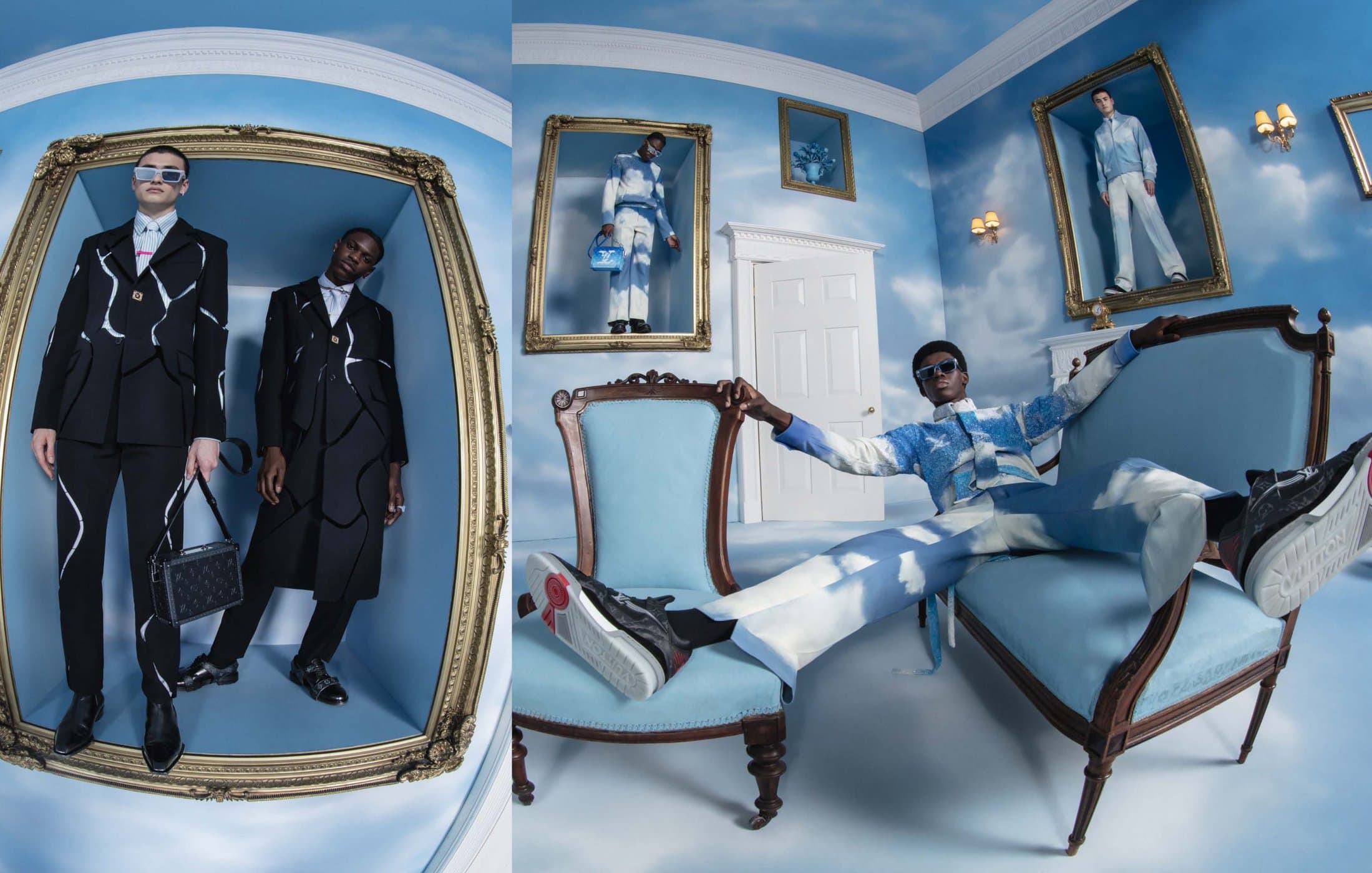 GET PERSONAL
Due to Covid-19 lockdown restrictions, creative directors often had to relinquish certain aspects of creative control in order to produce any campaign at all. Many designers sent clothes to the homes of models, where they were invited to photograph themselves in their own space alongside friends and family.
Other brands, most notably Acne Studios, used their own team members as models to great effect. The wide range of results captures the renewed value of closeness and intimacy that many of us have been forced to recognize like never before.
INTERSECTIONAL ARTS
Collaborations with artists have been a major feature of the industry for at least a century, but this season felt special in its impactful range of artists and disciplines. Artists were given platforms and creative controls in ways we've never seen before.
The most exciting of these is no doubt the unprecedented ongoing collaboration between ballroom's House of Xclusive-Lanvin and their namesake maison, a beautifully intersectional celebration of Black and Latino queer culture.
BACK TO NATURE
As environmental catastrophe looms, creative directors have used the backdrop of the natural world to broadcast subtly urgent messages about our responsibility to save it.
Many of these campaigns depict women in harmony with nature, using the timeless idea of Mother Nature to realize a modern and ecologically conscious sense of feminism – for the reality is that our patriarchal society and its industrial greed is destroying the Earth.
We need radical leaders to begin the fight to save it right now.
---