Sarah Coleman's 2nd Fendi Collaboration Includes New FF Logos And Camping Gear
Fendi has launched its second collaboration with New York-based visual artist Sarah Coleman, known for her disruptive manipulation of designers' materials. For the capsule, Coleman has included repurposed everyday objects like camping gear, adorned by her reinterpretation of the iconic Fendi logo. 
Coleman worked together with Fendi's Accessories and Menswear Artistic Director Silvia Venturini to create a reinterpretation of the FF logo. Titled FF Vertigo, the classic FF pattern was put through a 70's psychedelic filter. Coleman also collaborated with Fendi on the new FF Fisheye motif where the signature FF logo gets wavy and fluid, as it is seen through a fish-eye lens.
Fendi describes the capsule as having "70s references" with "90s vibes''. The aim of the collection being to inspire a "joyful and uplifting mood" through a vibrant melding of psychedelic prints, searing hues of yellow and blue. The new FF Vertigo logo can be found in the men's, women's, and children's collections, and in limited-edition items, including a Polaroid camera, Bento box, camping equipment set, and a paddle-board. The FF Fisheye motif can be seen on the collection's handbags. And both the FF Fisheye and FF Vertigo logos are featured in the Forever Fendi Timepieces collection.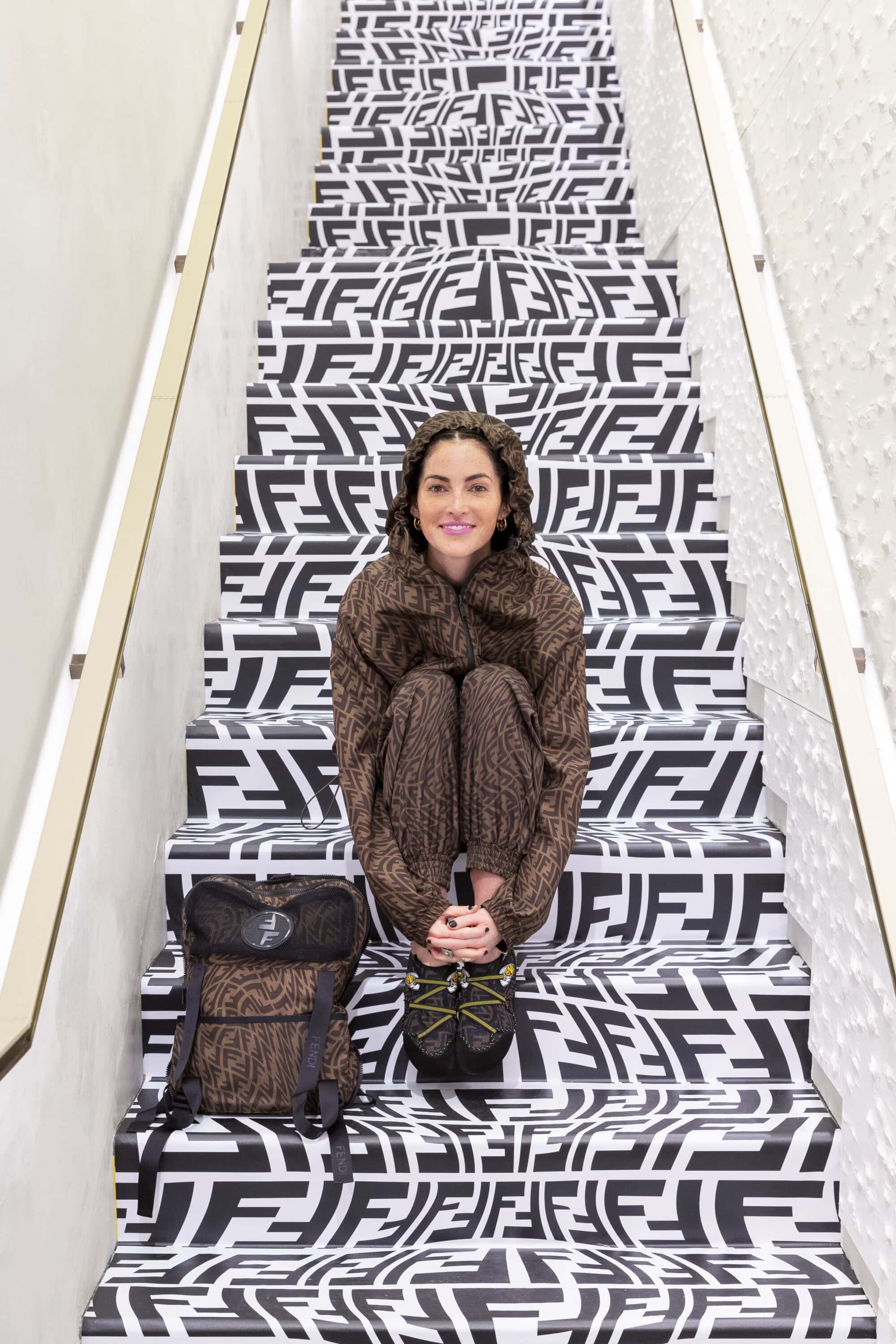 My intention for the collection with Fendi was to be very playful and free. Silvia asked me to be 'disruptive', to push the limits, and get outside of the box.

– Sarah Coleman, Visual Artist
Coleman first collaborated with Fendi in 2020 when she reinterpreted their Miami Boutique for Design Miami/. The project centered around her design ethos of repurposing, invention, and reimagination. Her designs employed fabrics from Fendi's vintage handbags to reupholster furniture. The collection also included wicker chairs, and a reinterpretation of the 'Peekaboo' bag, also with the late 1970s being a large inspiration for the artist.
The Summer 2021 capsule collection is available now in Fendi Boutiques worldwide and on fendi.com.
---