---
by Ayite Kester Messan-Hilla
Gucci ArtWalls are back and dedicated to the Gucci Pre-Fall 2019 campaign. The Gucci ArtWalls, an ongoing project, manifests and reimagines spaces of art and fashion curatorship. This season, Gucci is taking viewers back to 7th century BC, to the ruin temples of the Selinunte Archaeological Park in Sicily.
The Selinunte is the most significant archaeological park in Europe with walls standing since its founding days as the most western of Greek settlements. The city was the backdrop of Gucci's Pre-Fall 2019 campaign depicted as a "symposium, where friends and lovers meet to discuss philosophical and political issues, read poems, play music and sport, and dance together."
In many ways, Creative Director Alessandro Michele has created walls of his city, filled with architectural and historical references complete with open doors that welcome its citizens to explore and create. So it is only fitting that for Pre-Fall, Gucci recognizes the power that exists in walls using wallscapes in Manhattan, Milan, London, Hong Kong, Shanghai, and Mexico City. And while walls may crumble down, those built from solid ideas never falter standing the test of time like those at Selinunte.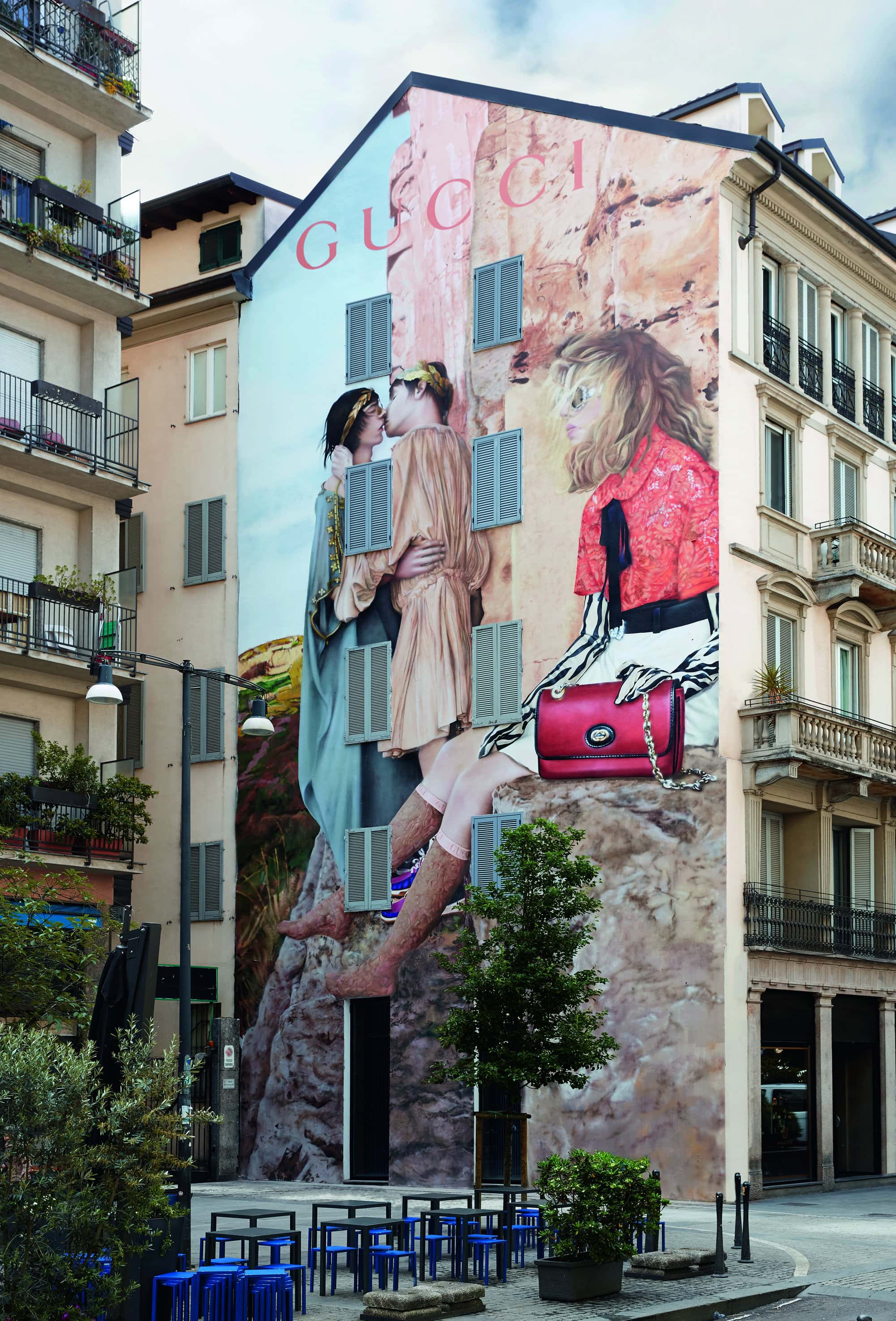 Gucci Creative Director | Alessandro Michele
Agency | Simmonds ltd.
Creative Director | Christopher Simmonds
Photographer/Director | Glen Luchford
Director of Photography | Jack Webb
Talent | Delphi Mcnicol, Dwight Hoogendijk, Emmanuel Adjaye, Matïss Rucko, Matthew Petersen, Paul Hendrik Piho, Unia Pakhomova, Walter Pearce, & William Valente,
Stylist | Jonathan Kaye
Hair | Paul Hanlon
Makeup | Thomas De Kluyver
Casting Director | Walter Pearce
Photos | Courtesy of ©Gucci
---