Review of Katimo Winter 2022 Ad Campaign by Photographer Andrew Grey with model Nana Abramova
We think of home as a place where you can be your truest self. A room for native memories and objects. A place where you wear your most comfortable clothes. Such an iteration of comfort is executed in the Winter 22/23 collection. The homelike dressing steps out of its usual zone, turning into elegant, yet relaxed wardrobe staples.
The quilted robe coat and sartorial pajama set, made from the suiting fabric, elicit the feeling of protection. The opposition of warmth and coolness sets a base for the harmony of the color palette: the subdued tones of grey and twilight blue are followed by softened camel and milky tones.
The layers of wool and cashmere offer a hugging experience. The cotton knit leggings, buttoned-up cardigans, and suits are accessorized with a wool, angora, and cashmere-blend scarf. A sentimental approach is encapsulated in the hand-knitted crochet bib neck, produced in collaboration with the emerging Ukrainian brand Bandura. The house slippers are reimagined for streets in the form of Katimō shearling slippers. And the faux fur coat is a statement ready-to-wear piece, placed on the ready-for-everything side.
Home is a feeling — a unique one, an intimate one, which is to be shared with the closest people. This season, we share it through the Katimō Winter 22/23 collection.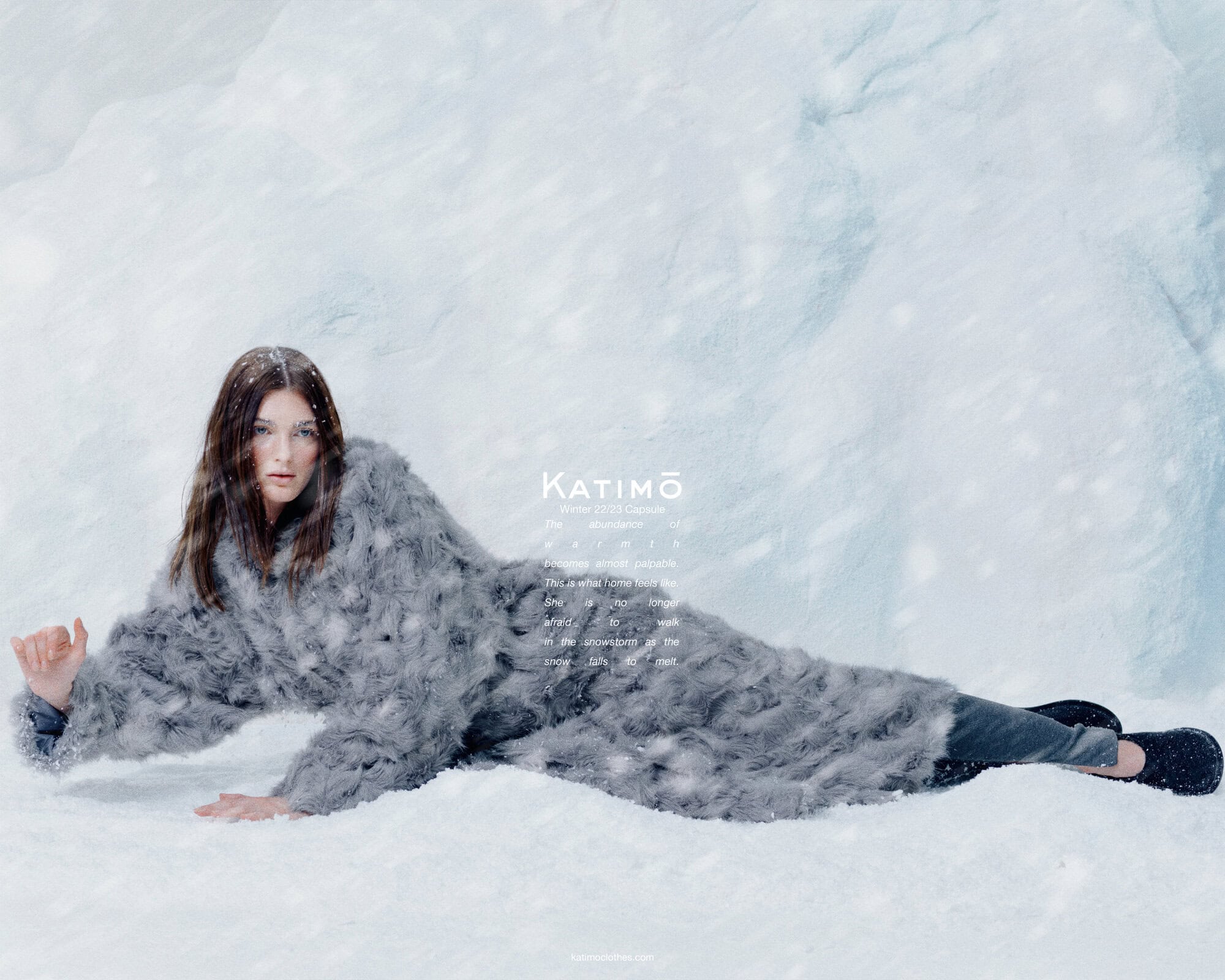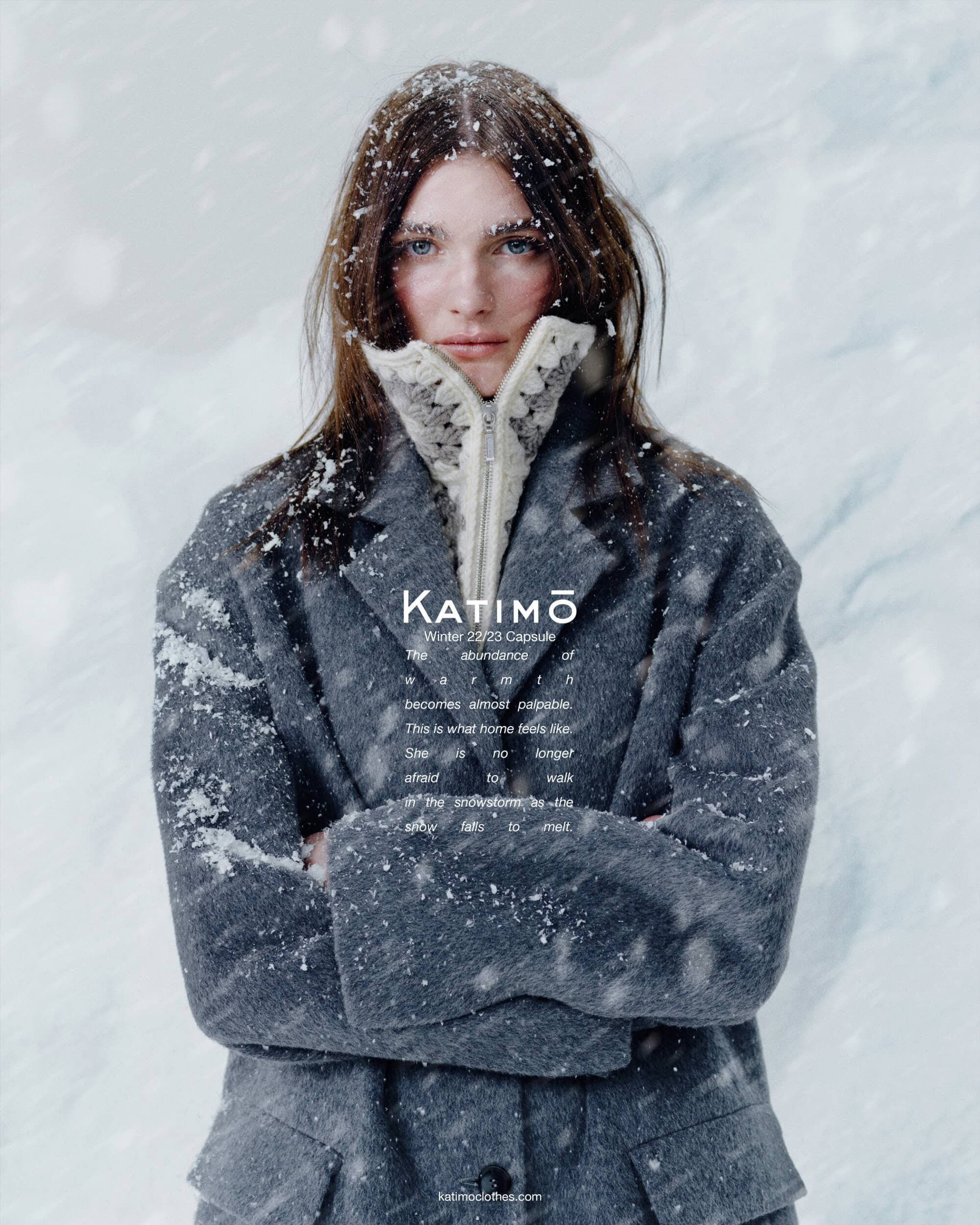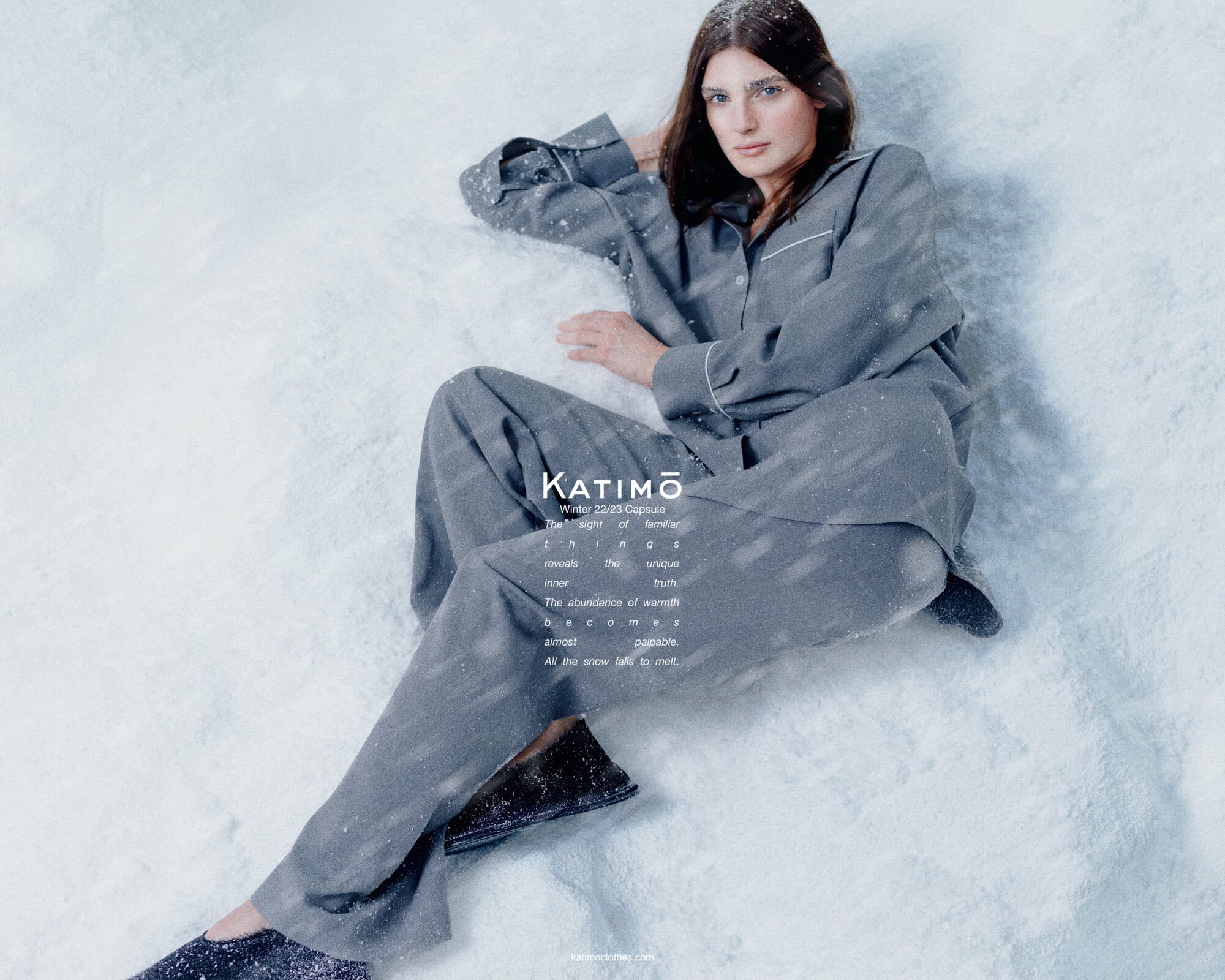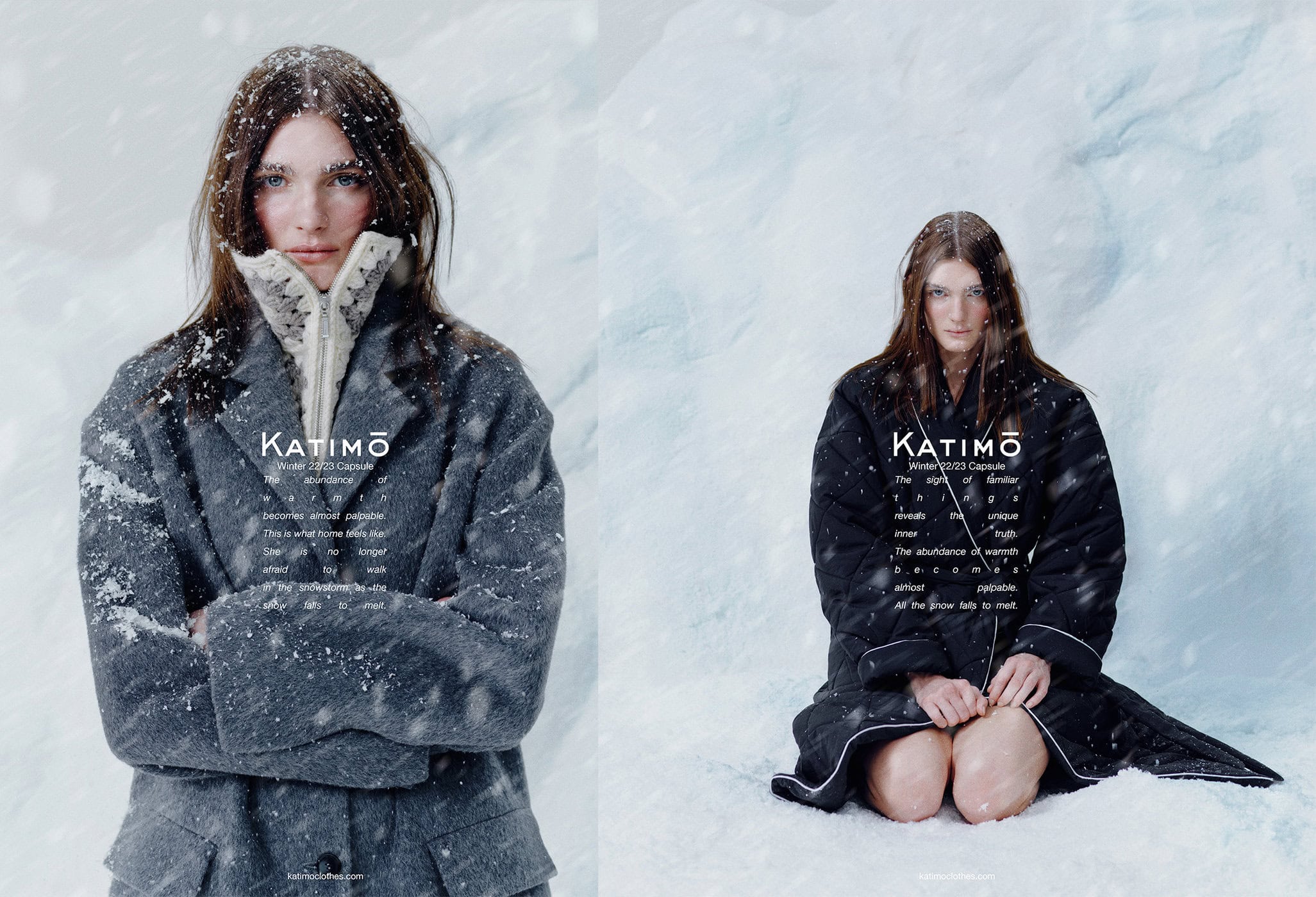 Photographer | Andrew Grey
Models | Nana Abramova
Stylist | Tetiana Nemchenko
Hair | Pavlo Lotnik
Makeup | Svitlana Rymakova
Set Designer | Aleksandra Arsalani
---