Hello Moto
Review of KNWLS Spring 2024 Fashion Show
By Angela Baidoo
THE COLLECTION
KNWLS puts their woman in her place, as leader of the pack.
Reviving pretty pastels in toughened leather
The lack of body diversity that would have benefitted from such a commercially appealing collection
THE VIBE
THE THEME

How do you bring biker-chic bang up-to-date? Re-purpose toughened leather into figure-hugging fits and create a new version of the biker babe for the ages.
Fresh off a recently released collab with Jean Paul Gaultier, the design duo (Charlotte Knowles and partner Alexandre Arsenault) revved up to take centre-stage once again at London Fashion Week. Creating the scene, the set opened to a runway covered in gravel, that was just begging for a Harley to make its mark – a trick was missed by the team who should have featured a bike somewhere in tonight's show, if only for the production value. This 'dirt-road' provided the metaphorical path that the KNWLS woman is now treading, more self-assured than ever she is living on the edge in a collection which matches her mood.
Alternative sub-cultures such as biker gangs, were an oft-mined reference in the 1990s and 2000s (look to Tom Fords Gucci-era), as biker jackets proliferated every high-street and mall retailer. But KNWLS have looked again at this most classic of shapes and given it a re-work with "line-backer shoulders" according to the show notes which provided a smart contrast to their unabashedly body-conscious dresses and skinny pants.
In her micro minis and high-cut bodysuits, this biker is no babe, but a woman who gets what she wants, and what she wants is rugged, worked into leather and faded and bleached out T-shirts, denim, and jersey co-ords that give the impression she can get down and dirty when the situation calls for it. Yet, she will just as easily throw on a corseted vest or branded mini to party in a field till dawn, if the feeling so takes her. The finale look of a crocheted body with leather panelling, could also lend itself to alternative festival-wear, a category that has been suffering from an over-saturation of uninspired knitted sets and denim cut-offs.
THE BUZZWORDS
Toughened. Not-so-pretty Pastels. Body-contouring.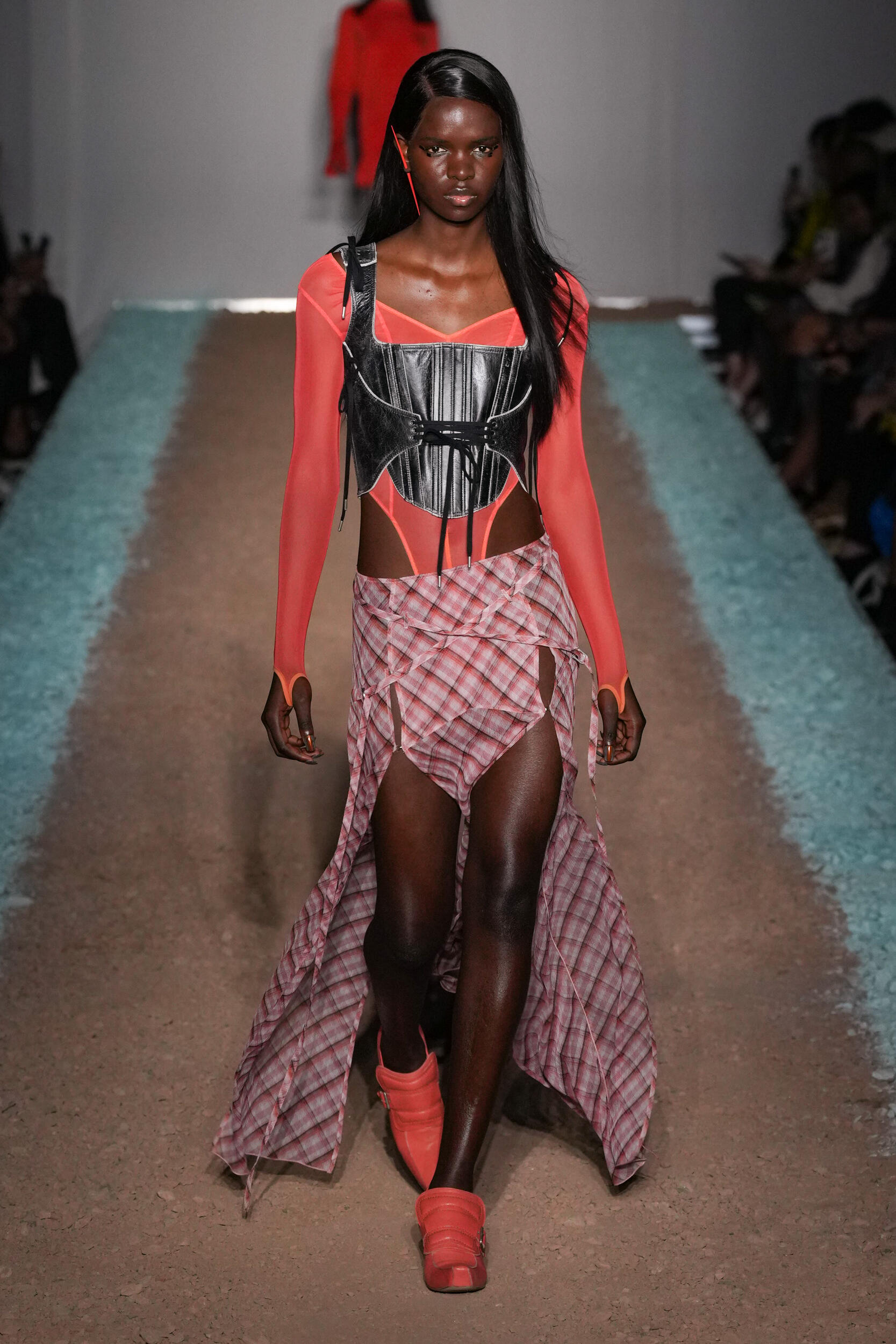 THE SHOWSTOPPER
Look # 32
Made over in icy mint and playing with proportion – accentuated low-waists and high-rises – this look takes the theme out of the realm of the atypical Y2k revival world, and takes its cue from couture with its pretty underpinnings paired back with a delightfully deconstructed biker pant.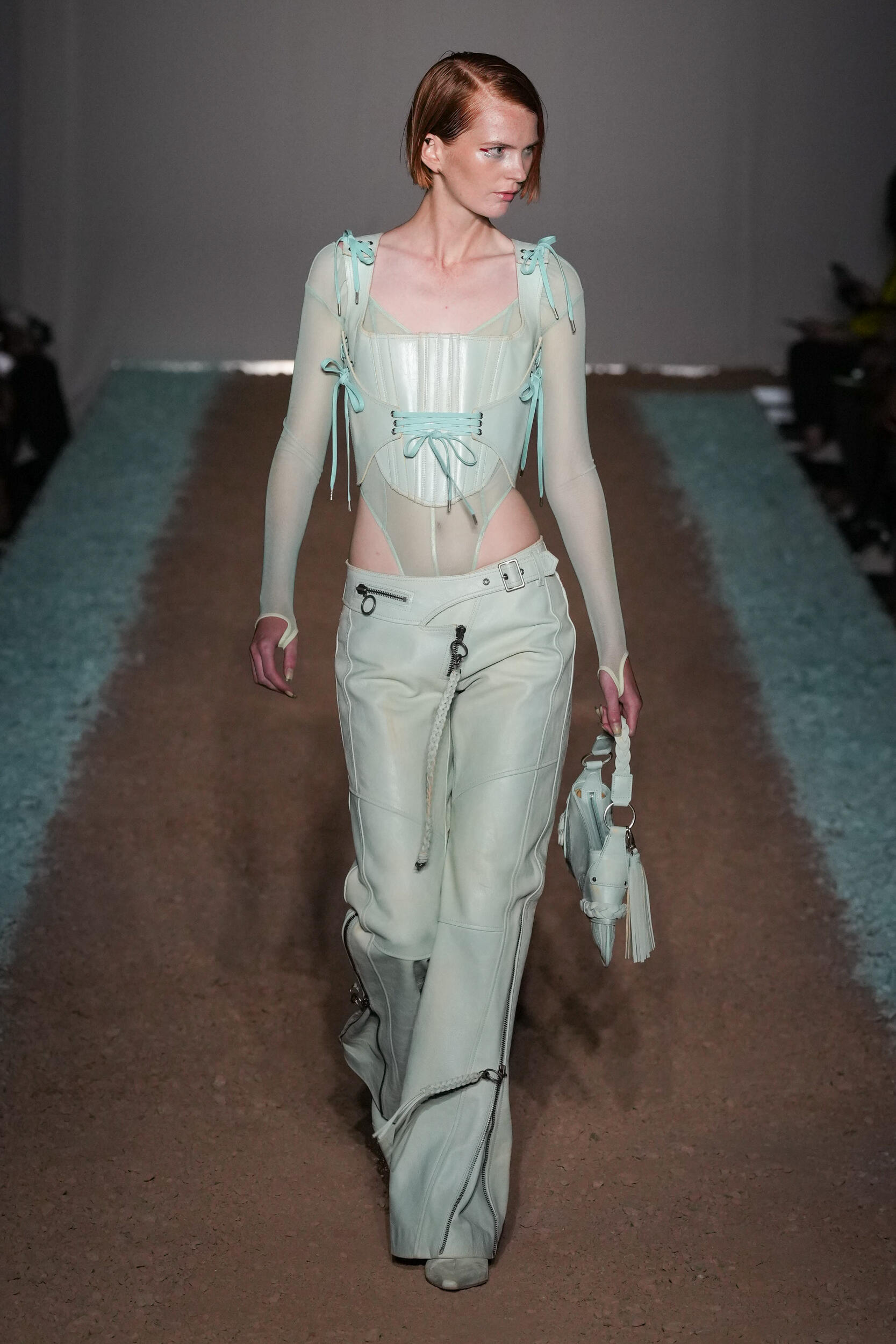 THE DIRECTION
KNWLS presented another iteration of their body-skimming aesthetic that is riding the wave of early noughties nostalgia, but the team will need to consider whats next in their evolution if they are to embed solid brand codes that sit outside of the current zeitgeist.
THE WRAP UP
KNWLS retain their positioning as one of the newer generation of London brands who are once again putting British fashion on the map, they are fully in-tune with who their customer is and they play to those strengths season-after-season. They also appear to be building their brand in the right way with accessories, collaborations to introduce new customers, and the possible (but unconfirmed) once-a-year format that many young brands should look to emulate. As this is a clever way to both grow organically and sustainably, while leaving room for personal development and projects inside and outside the industry.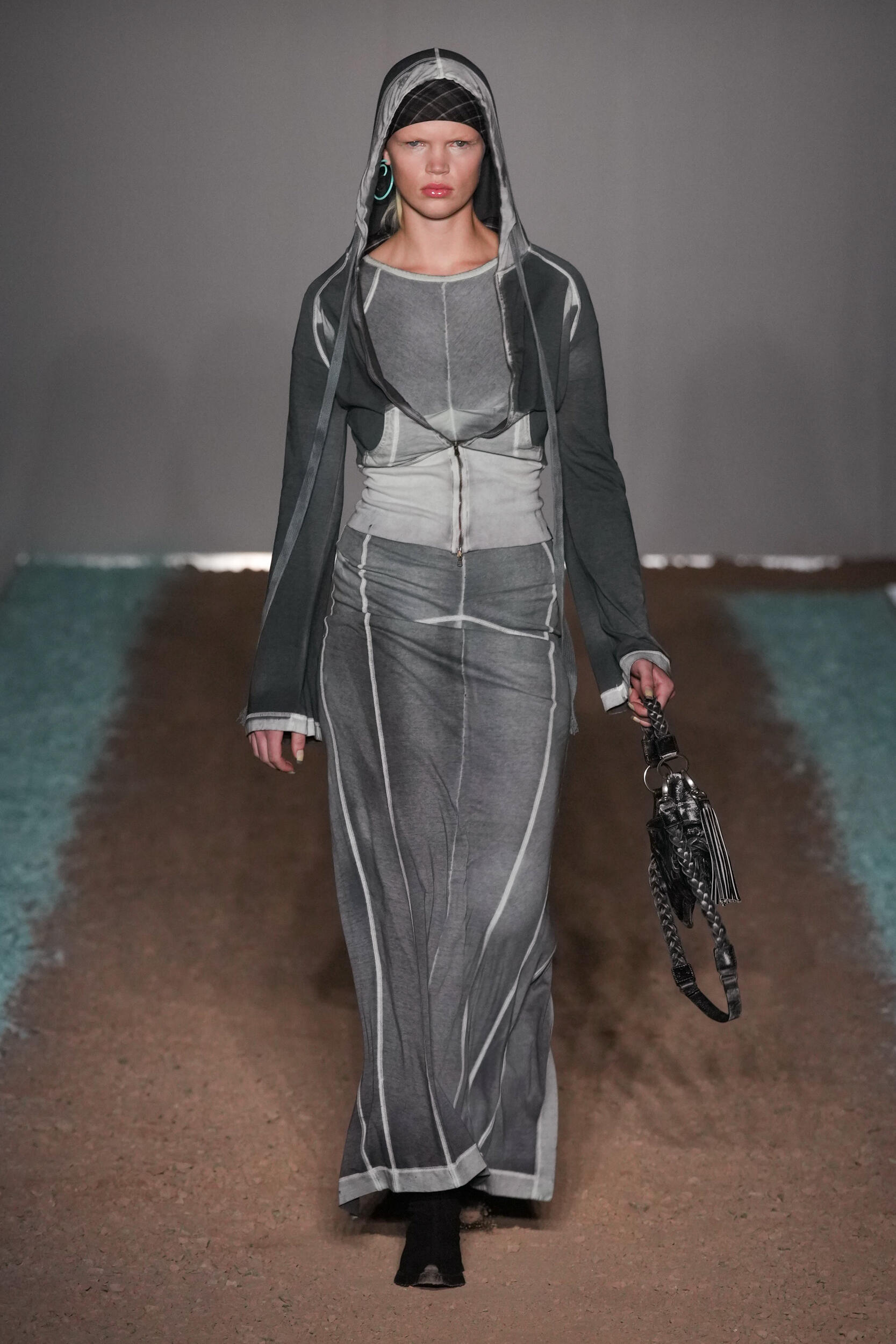 ---