Review of Louis Vuitton "Journey Beyond the Surface" Tamour Street Diver Watch Spring 2021 Ad Campaign by Photographer Mario Sorrenti with actors Sophie Turner, Tahar Rahim, and Min-ho Lee
Louis Vuitton dives deep for a new campaign but runs out of stamina before they can make it back to shore. Featuring photography by Mario Sorrenti, the Spring 2021 campaign highlights the house's Tamour Street Diver watch.
In terms of its visual concept, the campaign smartly plays into the identity of its star piece through the idea of submersibility. The watch is water resistant up to 300 feet, and the imagery playfully conveys this versatility by looking up from an underwater perspective. We see each star as they reach below the surface, filling the images with both an aquatic and urban energy.
Unfortunately, the execution of the visuals don't do this idea justice. The digital artwork (the use of which is a rarity in a campaign by Sorrenti) is not entirely convincing, and the first thing that strikes us about each image is that we are looking at a person posing in front of a green screen with a computer-generated background. It is only after this initial impression that we can actually recognize what we are looking at and from where, and then acknowledge the smart use of perspective. The visual storytelling should be snappy and striking, but it lacks the necessary cohesion and beauty it needs to fulfill its goals.
Of course this is a small accessories campaign and lacking in terms of the budget we would see on a Louis Vuitton seasonal collection or even a handbag campaign. As it does have a smart visual concept that shows a thoughtful consideration for the character of its product, it's too bad it doesn't have the production value to drive the idea home.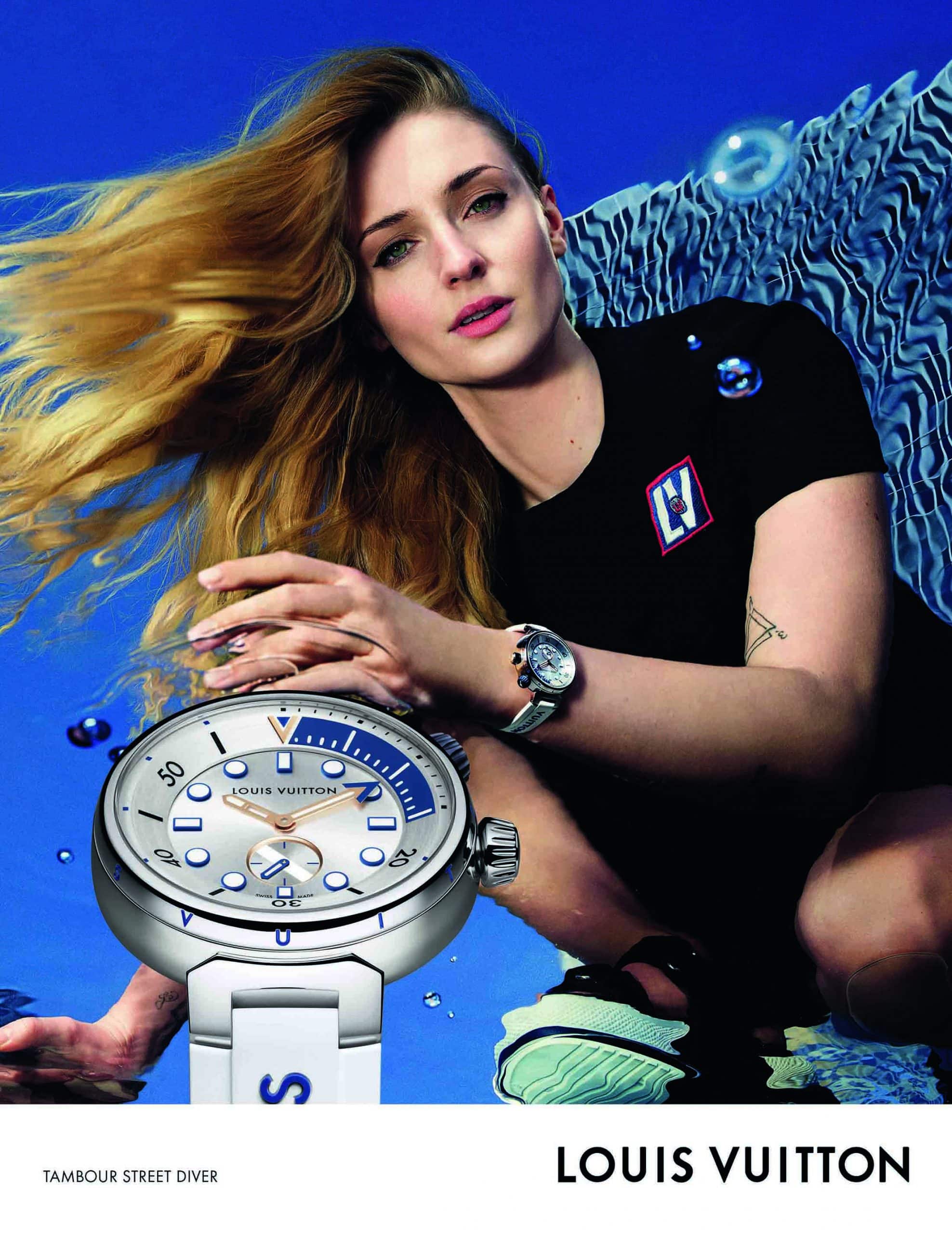 Louis Vuitton Creative Director | Nicolas Ghesquière
Photographer | Mario Sorrenti
Talent | Sophie Turner, Tahar Rahim, and Min-ho Lee

---