---
Review of Maisie Wilen Spring 2023 Fashion Show
Digital Distortion
By Mark Wittmer
For Spring 2023, Maisie Wilen creative director Maisie Schloss sought to push the digitally augmented Y2K aesthetic that has made her brand a Gen-Z approved success – but, while cohesive, the collection largely felt a retreading of established territory.
While Maisie Wilen's cybernetic prints – probably the brand's most defining feature – and Schloss' design process that mostly relies on Photoshop and Adobe Illustrator have always pointed to a fascination with the fantasies and distortions of the digital realm, this collection pushed the reference further, both conceptually and visually. Schloss began by inputting disparate phrases and stock images into the the AI image generator DALL-E, one of the much-memed platforms at the heart of current AI-art discourse.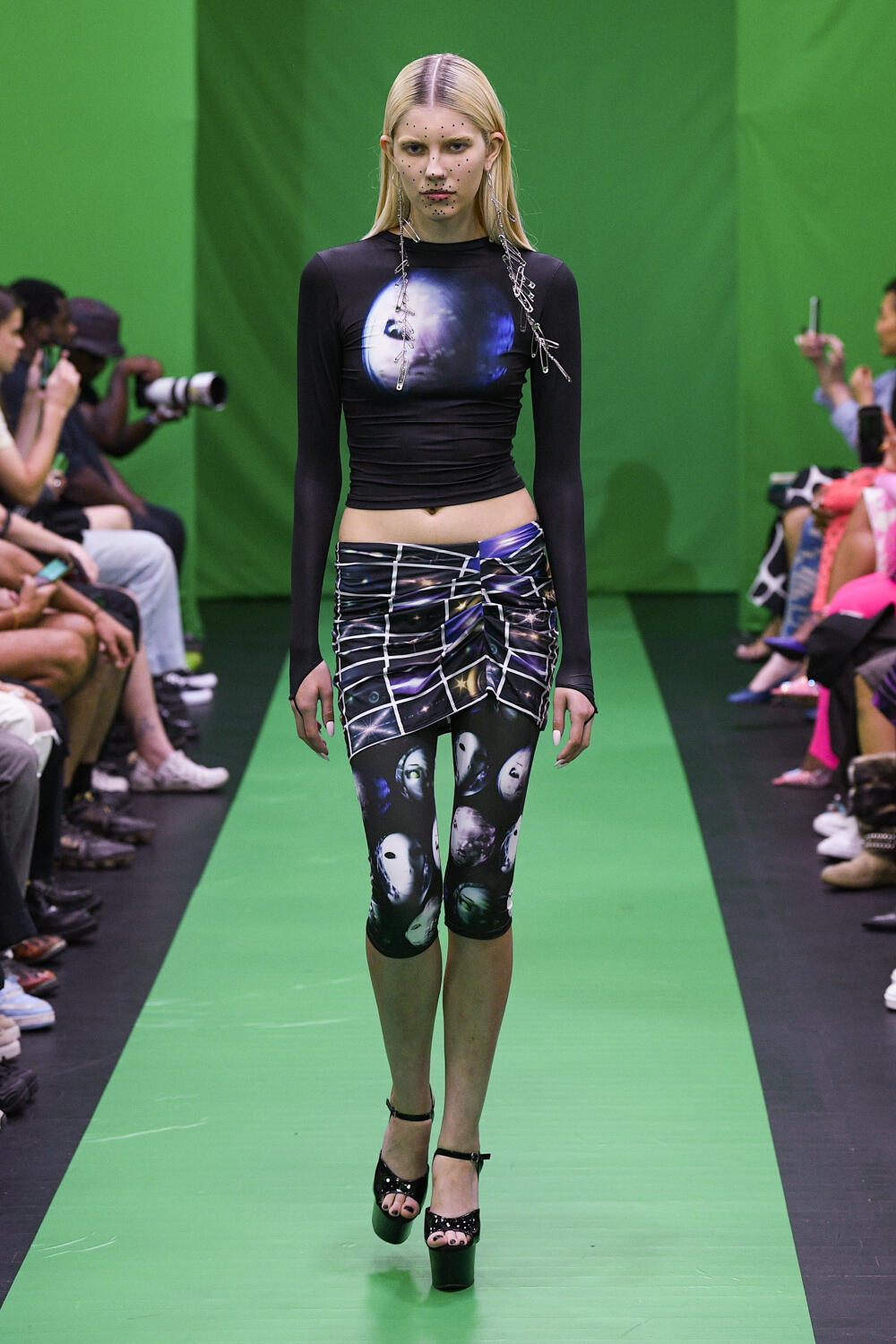 The resulting graphics suggested psychedelic abstractions of astral photography or uncanny, distorted faces, all splashed across Maisie Wilen's signature bodycon dresses and jersey separates.
These familiar silhouettes, which made Schloss a contemporary cult icon thanks to their high-profiled fans like Kim Kardashian or Kylie Jenner, made up the bulk of the collection. One or two pieces saw inject some experiments with folding, layering, or draping into her typical skintight style.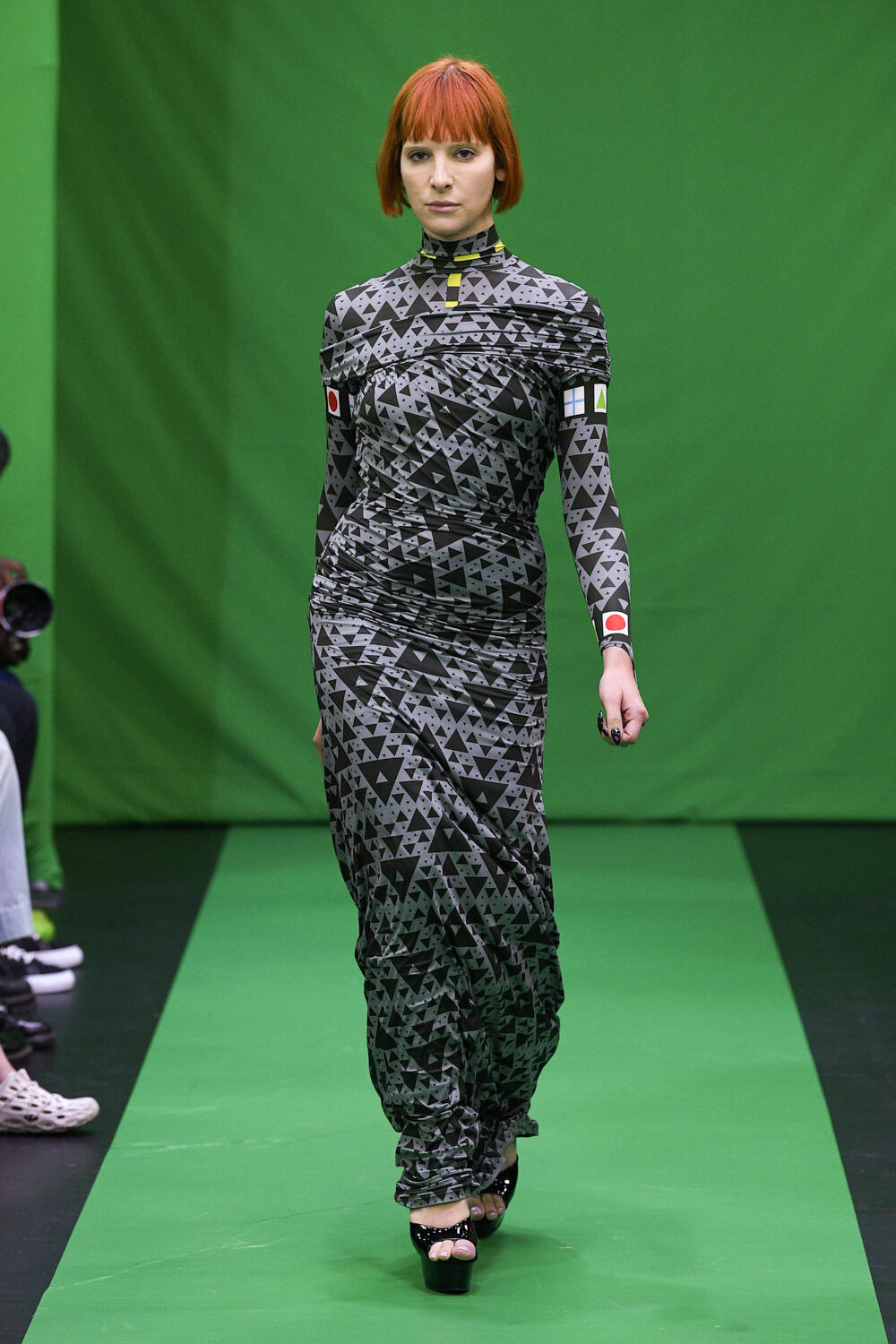 Maisie Wilen's first forays into knitwear, button-up shirting, and denim popped up as well, bearing of course the brand's zoomer-friendly stamp of digital psychedelia, a theme that also echoed through the show's green-screen staging.
While they offered another interesting perspective on layering, some of the collection's most interesting looks, which put thoroughly cut-out bodycon dresses over skin-tight all-over bodysuits, felt a bit like a watered-down version of what we've already seen a lot of from Marine Serre.
It's too early in Schloss' career to peg her as a one-trick pony, and it doesn't feel right to criticize the brand for doing what has led it to commercial success in the past. But for all of the apparent concern for futurism and virtual strangeness that seems to be on the designer's mind here, there aren't too many new ideas here. For a brand that has garnered a lot of attention due to it's newness, this could be dangerous. If and when trends move on from the terminally online Y2K aesthetic in which Maisie Wilen has been so comfortable, the brand may be left behind.
---