---
Governor Andrew Cuomo and his daughter Mariah Kennedy Cuomo announced New York State is partnering with The RealReal and dozens of New York fashion designers to launch "Mask Up"
With COVID-19 on the rise again, communities across the globe are going to have to get creative. Gov. Andrew Cuomo and his daughter Mariah Kennedy Cuomo in partnership with The RealReal announced that the state has selected more than two dozen New York-based designers to create masks as part of its "Mask Up" campaign that will be sold on The RealReal.
With the help of consultant Julie Gilhart, Chief Development Officer for Tomorrow London Ltd., NY State and The RealReal were able to pull together designers such as Thom Browne, Michael Kors, Prabal Gurung, and numerous others including Dao-Yi Chow and Maxwell Osborne of Public School. The design duo kicked off the program with an Instagram challenge that caught our attention.
Calling out Donald Trump Jr., Jared Kushner, Ivanka Trump, the First Lady, and Donald Trump himself was a stroke of genius and as soon as The Impression read the call-to-action we put a call into Dao-Yi Chow and Maxwell Osborne to ask what inspired the program.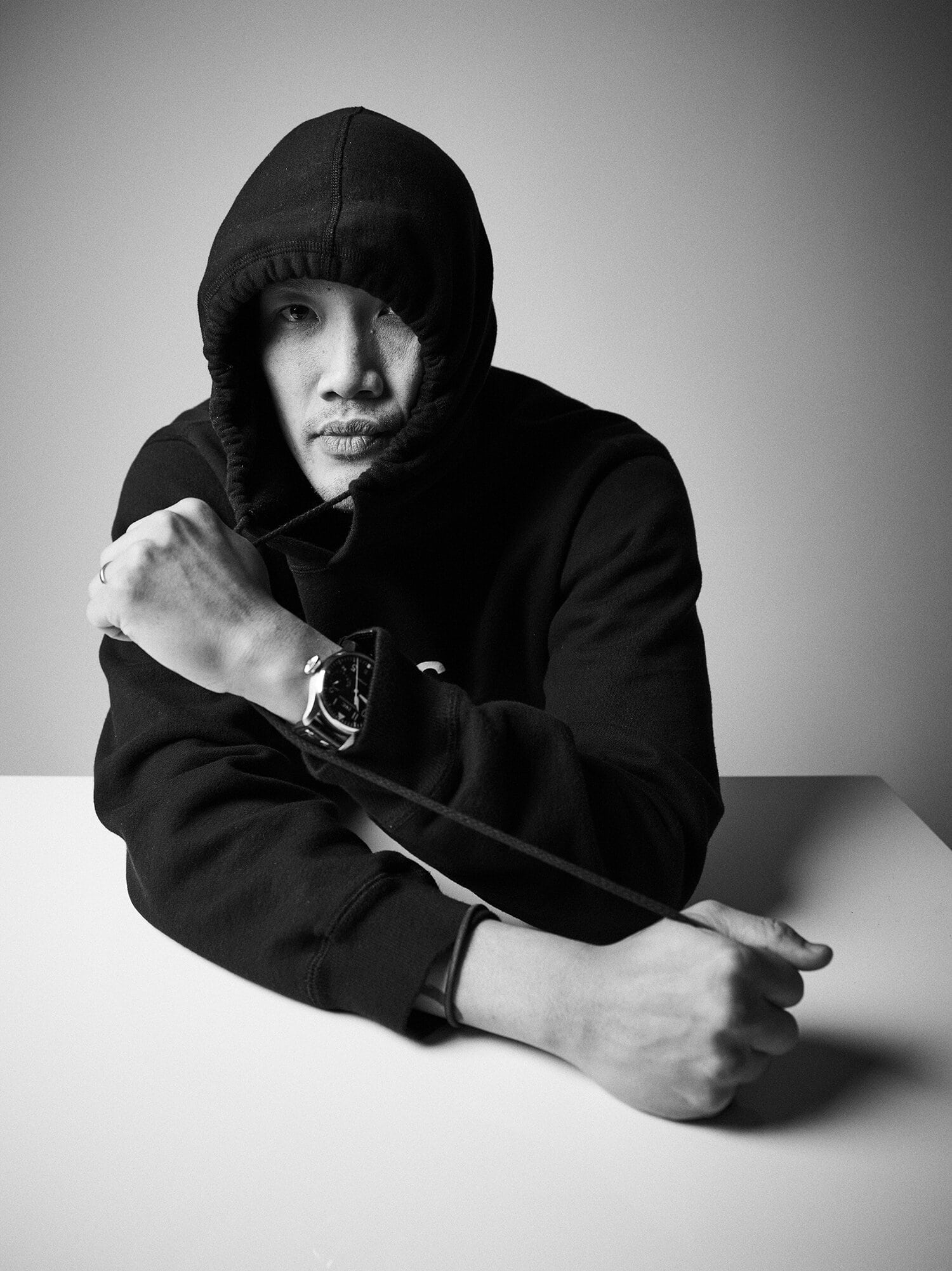 We'd do anything for New York and fellow New Yorkers so this was a no-brainer. The 'Mask Up' message is crucial as we head into winter and another possible wave. Wearing a mask is about putting your responsibility to the collective above your own individual rights. More importantly, we're raising money for some great organizations that will go to benefit NY'ers in need. Our challenge list included some folks who we felt needed to be challenged for doing the right thing. Something tells me though that they're not gonna play along.

— Dao-Yi Chow, Public School
The one politician who certainly is playing along is Governor Andrew Cuomo who along with his daughter Mariah Kennedy Cuomo made the announcement that New York State is partnering with The RealReal for the "Mask Up" campaign to raise funds for communities impacted by COVID-19 by donating mask profits to three charities working in New York and across the country to help people in need – Feeding America, Nurse Heroes, and the New York COVID Relief Fund.
We need to find creative ways to encourage people to wear masks. The Mask Up campaign leverages the creativity of the New York fashion community to help solve this public health challenge, while simultaneously raising funds for communities impacted by COVID-19. Take a look at the NY Tough masks and mask up. Together, we will beat this virus.

— Andrew Cuomo, Governor of New York
The first drop of the mask programs theme is fittingly tied into the forthcoming election, "I Wear a Mask for Democracy," and includes masks by Public School, 3.1 Phillip Lim, Mara Hoffman, Nili Lotan, and Tanya Taylor. The Public School mask will retail for $20, Mara Hoffman's for $28, the Phillip Lim version for $30, Tanya Taylor's for $45 for a set of three, and Nili Lotan's for $50.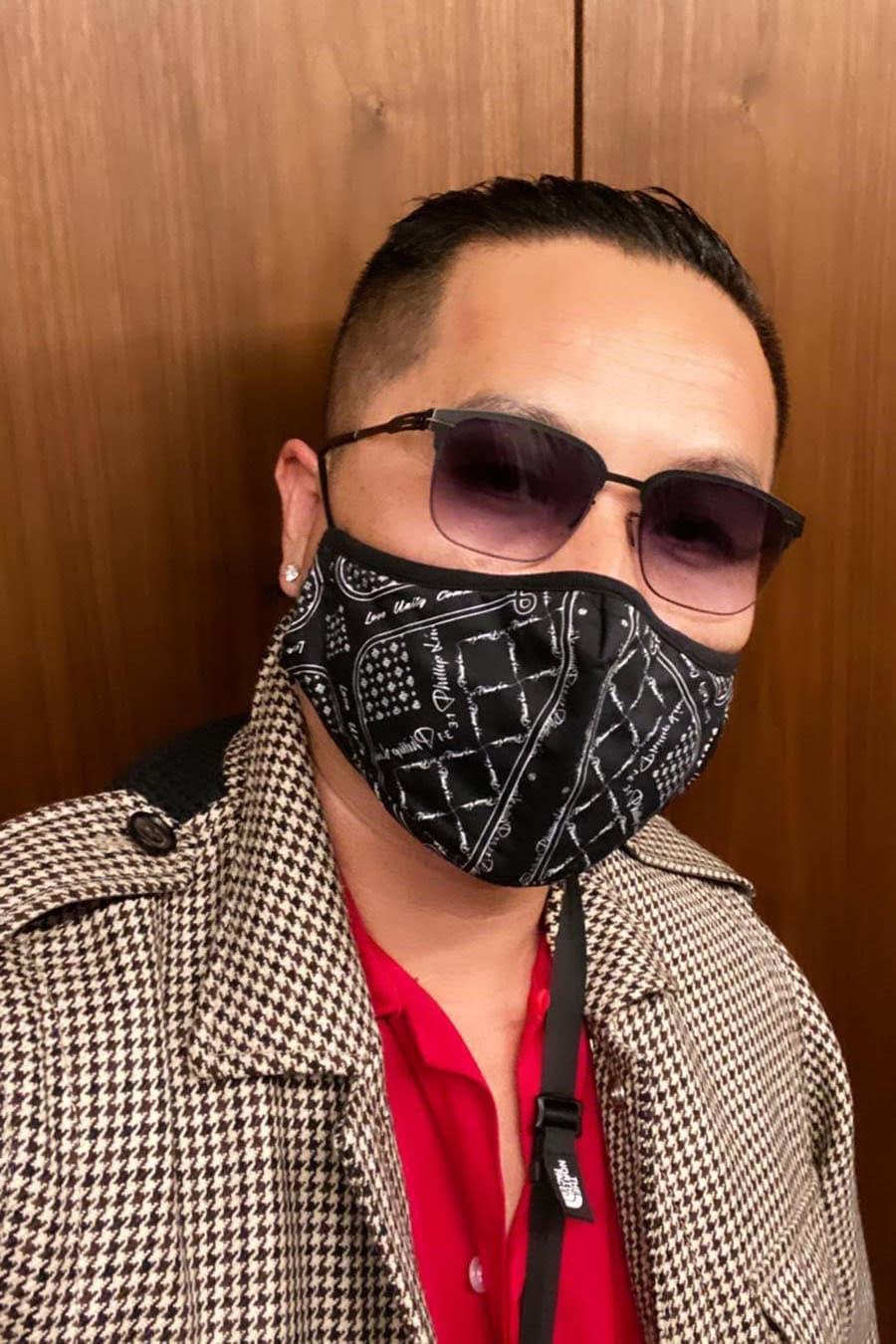 Wearing mask has been an ongoing call out of Gov. Cuomo and one that his daughter, Mariah Kennedy-Cuomo, has advocated. Kennedy-Cuomo became an unpaid informal adviser to the New York State Department of Health in May and led a campaign where people made 30-second ads describing why they wear masks. The top 5 were distributed as PSAs on social media, and the one which received the most votes was aired on television.
At a time when so many are looking for a way to make a difference, wearing a mask has the power to save lives, and is a statement about who you are. The Mask Up campaign unites incredible designers who are deeply connected to New York, the fashion capital of our country. The RealReal and New York State are partnering to harness the power of the fashion community to convey a very simple, but critically important message: Mask Up. Stop the Spread. Save Lives! Our country is still battling COVID-19, and this campaign demonstrates that we can find fun, creative ways to make an impact.


— Mariah Kennedy-Cuomo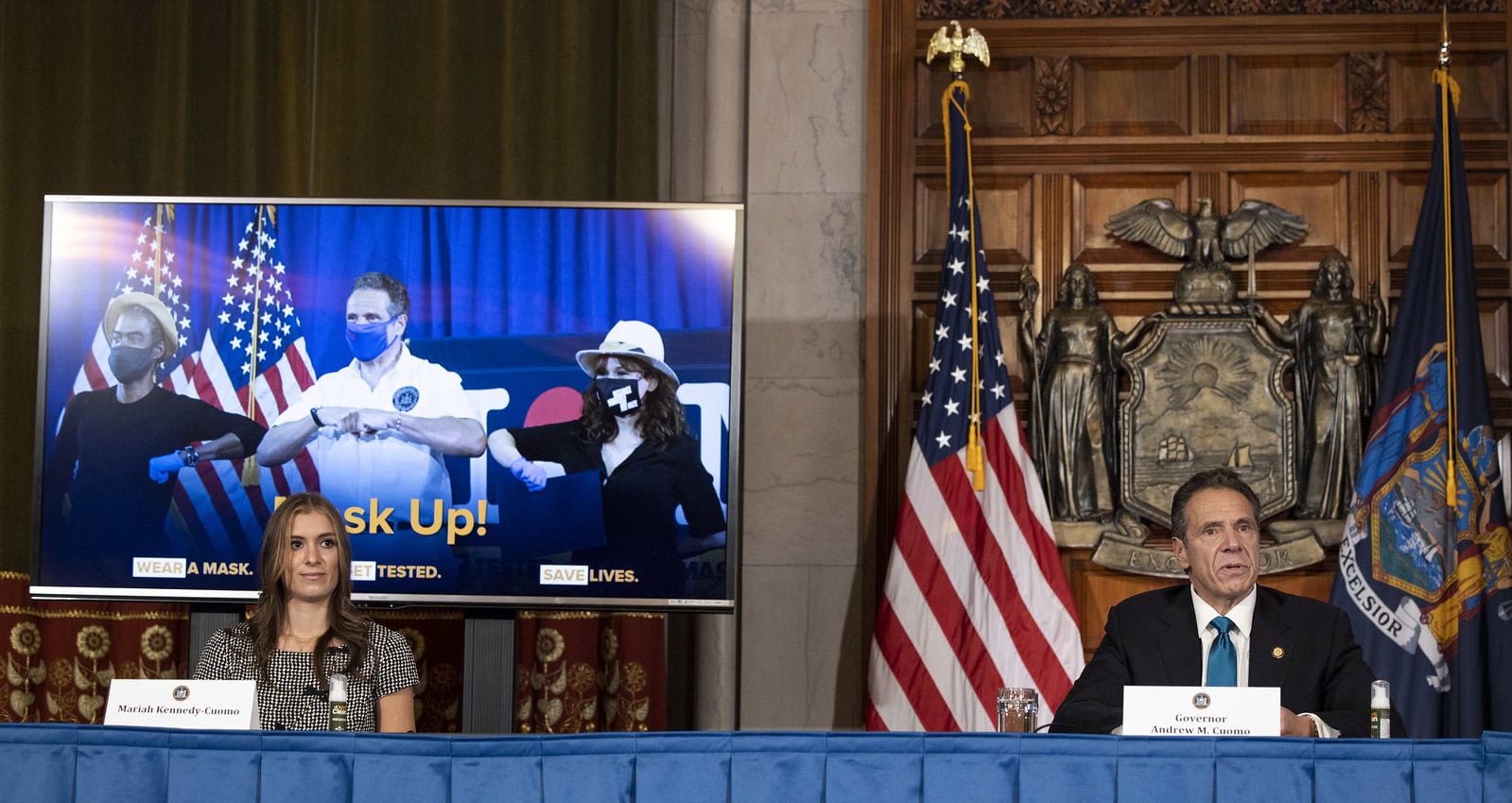 Other participating designers for go forward drops via The RealReal for the NY State Mask Up program include 4S Designs, Alejandra Alonso Rojas, Alice + Olivia, Altuzarra, Chromat, Collina Strada, Jonathan Cohen, KES, Mi Jong Lee, Noah, Rag & Bone, Romeo Hunt, Ryan Roche, Sandy Liang, Studio 189, Victor Glemaud, and Zero + Maria Cornejo.
Portrait Photographer | Danny Clinch
---