Lamy Supports Owens As Model In New Look Book, A Bus Tour Of Milan, Plus Conversations With Alessio Ascari Of Kaleidoscope Magazine & More
The Moncler + Rick Owens collab tour bus was put to work again on Wednesday, October 21st. Just a day ahead of releasing a new capsule collection, it rolled into Milan and acted as the MainStage for a day of conversation and performance curated by Owen's life partner, Michèle Lamy. From the bus, she held zoom conversations with artists, chefs, and activists who inspire her. After these dialogues, the bus joined up with Owen's store in Milan to act as an integral spatial element to an unforgettable performance given by Lamy. The tour bus has been an essential part of Owens' collaborative work with Moncler, and its presence tied this event and the capsule being released into the larger story that he, Lamy, and the bus have been telling all along.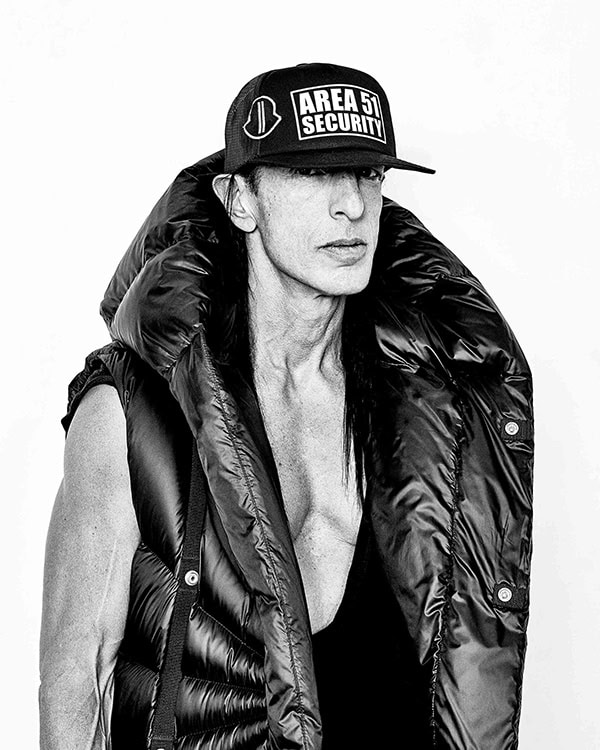 Insulation, protection, and momentum are my impressions of what Moncler stands for, and applying my aesthetic to an insulated traveling bubble was my answer to the collaborative challenge.

— Rick Owens, Creative Director of Rick Owens
Lamy's zoom conversations from the bus evoked both seclusion and communication. This duality may have once felt foreign to the average person, but now it is a phenomenon with which we are all familiar. Lamy is seen speaking to her contemporaries while wrapped up in a big Moncler duvet—sounds somewhat familiar to the beginning stages of telecommuting back in early 2020, no? Watching Lamy, however, reminds us that what has become ordinary is actually profound. The dark, duvet covered tour bus feels too private to be broadcasted casually, and yet that is exactly what she did.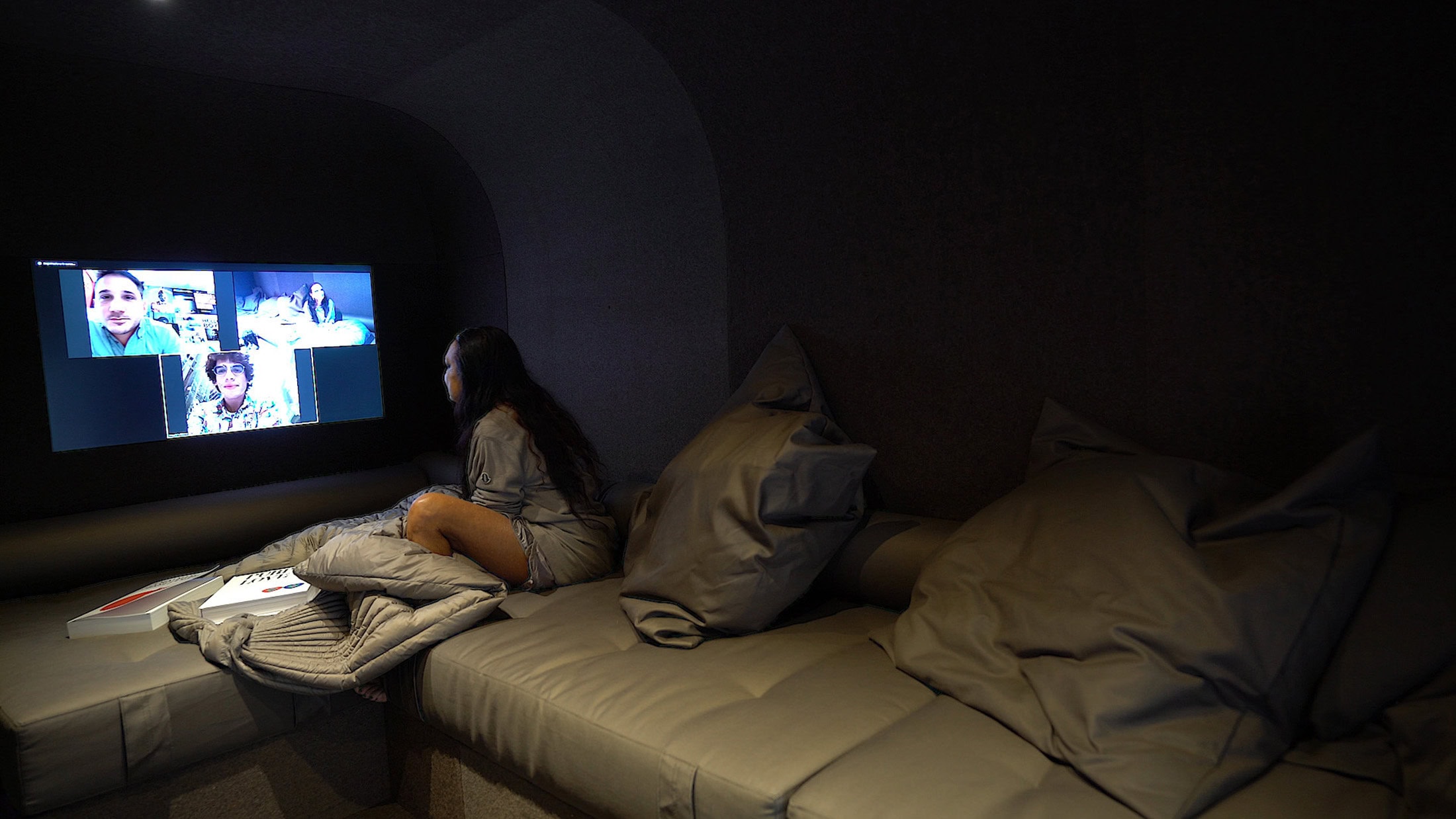 Her conversations included Restaurant D'O' owner Davide Oldani, with whom she talked about responsible relationships to food. Then she spoke about youth contributing meaningfully to their communities with Vittorio Da Mosta, co-founder of Venice Calls and promoter of sustainable living, and Paolo Rosso, an art producer based in Venice who runs the Microclima, Guwahati research, and RedHero eco-preservation programs. Lastly, she had a conversation about culture with Alessio Ascari, founder of Kaleidsocope magazine.
After a day of touring the globe through conversation, all that was left was Lamy's avant-garde performance called SENSOREALITY, which was chaotic and irreverent and yet still inviting. Together with members of her family, she brought willing participants into an overwhelming world filled with smoke, flashing lights, and a live, ever-evolving soundscape. Her performance makes us realize that a comfortable space does not necessarily exclude the unknown and that the unknown does not need to make a space less comfortable. She challenges her participants to adapt to circumstance and find pleasure in a space that is, at heart, a giant bubble filled with the most luxurious duvets in the world.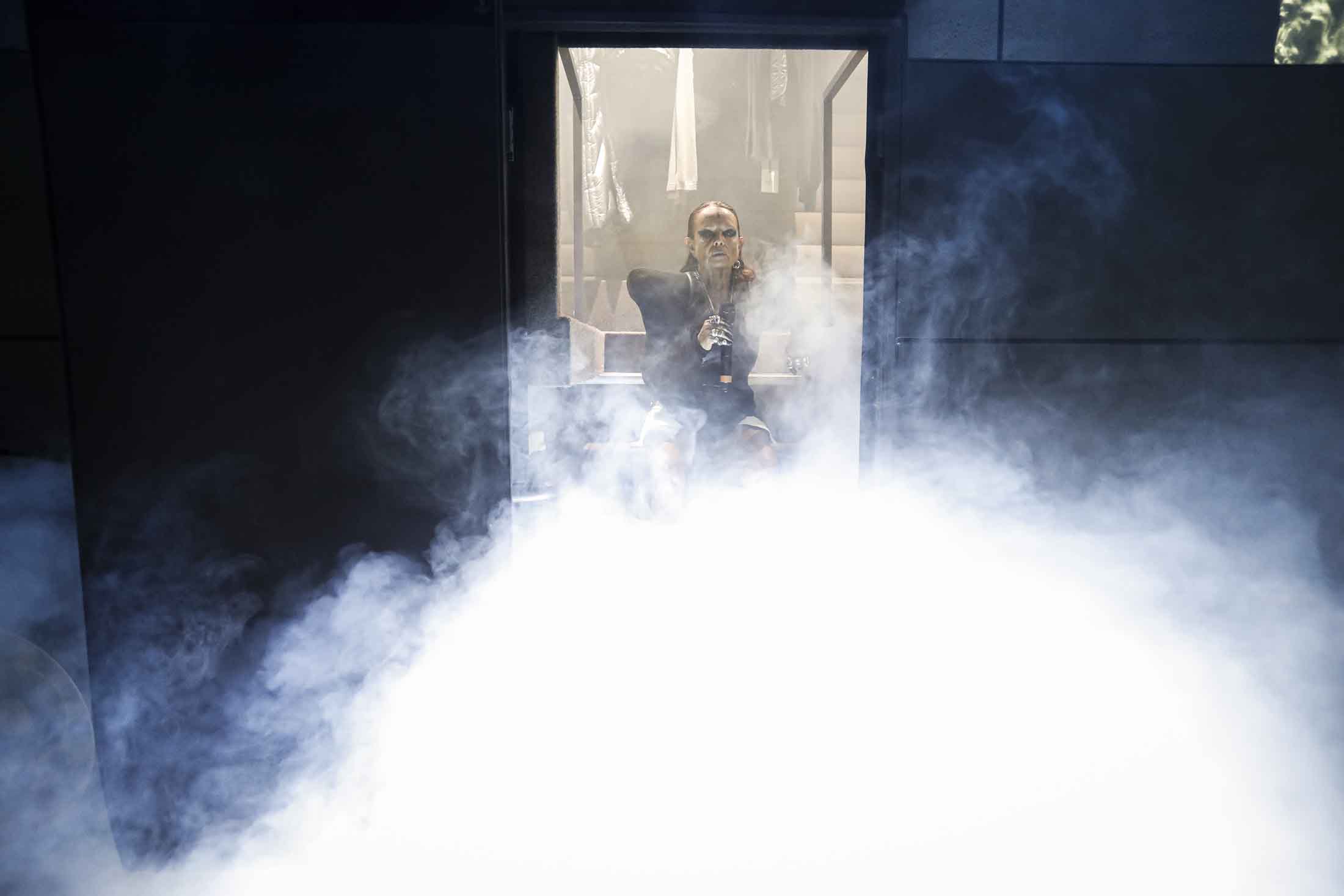 All of this great work done by Lamy refreshed our memories of the stories and human questions that Rick Owens has taken on during his collaboration with Moncler. Having been reminded, the new Moncler + Rick Owens look book dropped on Thursday, October 22nd.
---