The Maison has collaborated with Ghanian artist Prince Gyasi to capture the message of Balmain's Fall 2022 Collection, inspired by the Saint Exupéry's Book: The Little Prince, with a series of hyperchromatic compositions shot in Accra, the artist's hometown.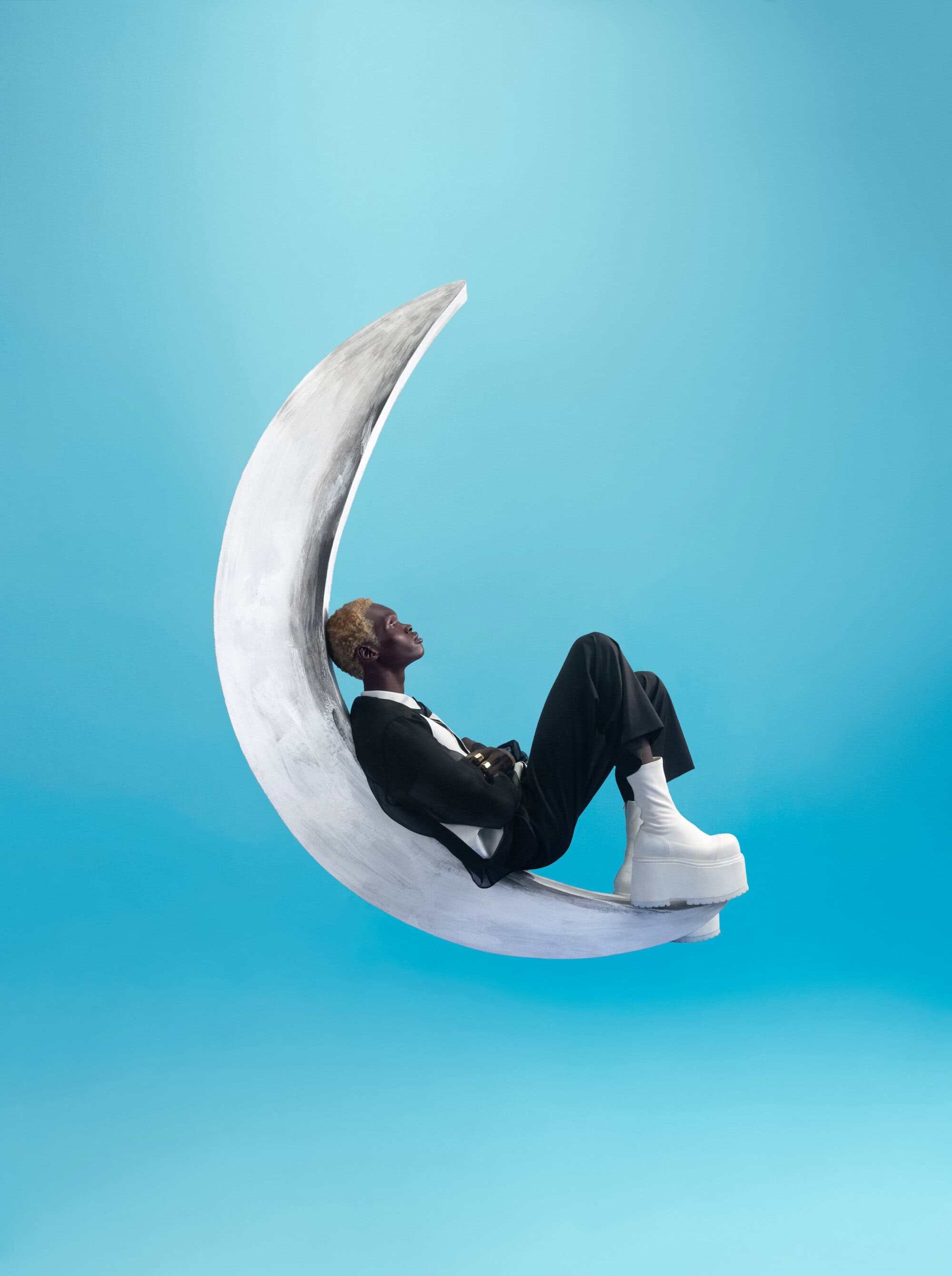 When my team and I presented Balmain's Fall 2022 designs last March, the models made their way past a message covering the runway's enormous backdrop: Il est bien plus difficile de se juger soi-même que de juger autrui. Si tu réussis à bien te juger, c'est que tu es un véritable sage. (It is much more difficult to judge yourself than to judge others. If you succeed in judging yourself correctly, then you are truly a wise person.) Those words, pulled from Le Petit Prince, perfectly summed up that collection's very personal theme: the liberating power that comes from daring to face the incredible shaming potential of social media head on—by responding clearly, with absolute honesty and total transparency.

– Olivier Rousteing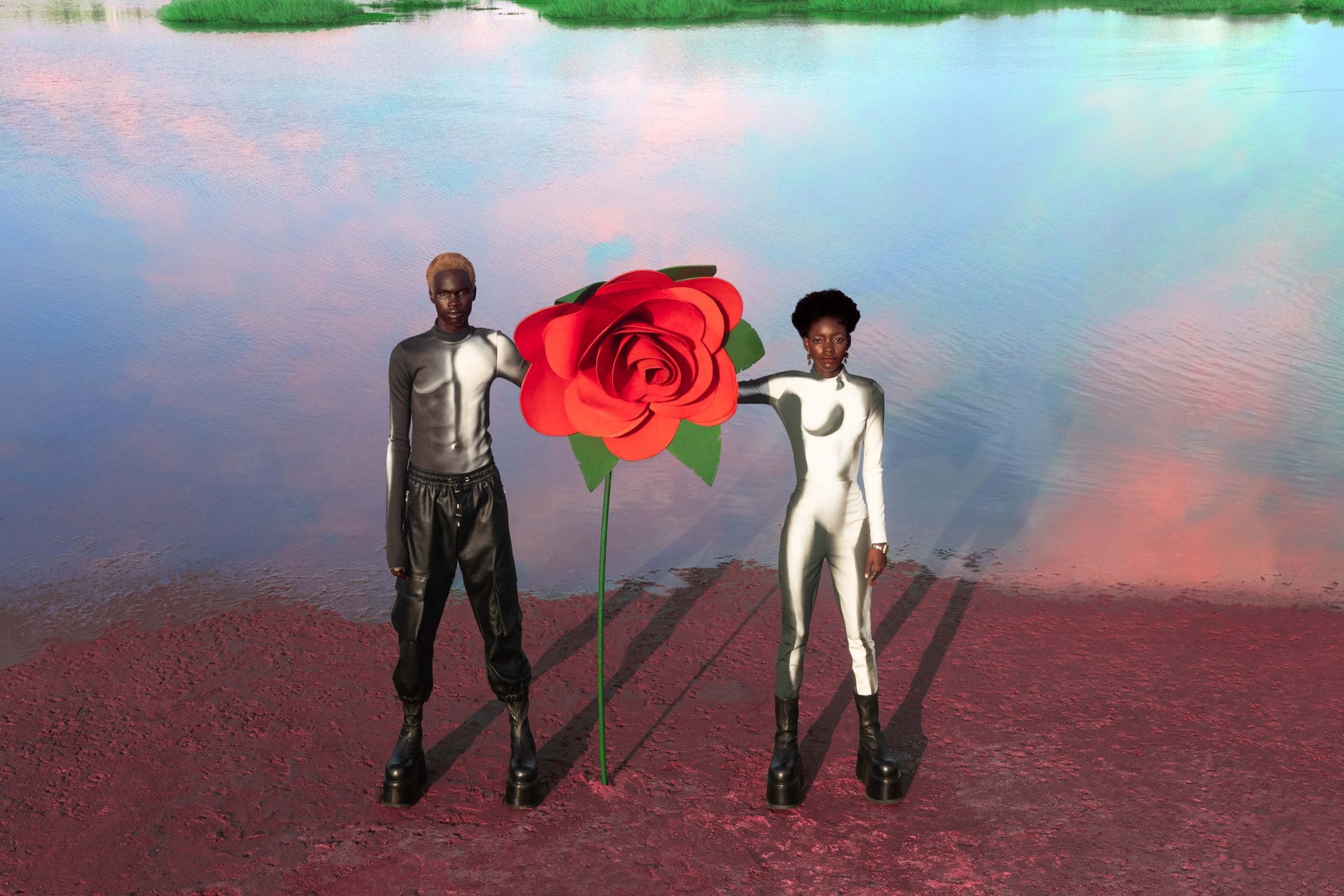 "Those who know me are well aware that this was not the first time that I turned to Antoine Saint-Exupéry's classic to explain inspirations—for few works have impacted me as much as Le Petit Prince, which is oh-so-much more than simply another children's book. The lessons that it taught me as a very young boy—which I think could be summed up as the importance of always keeping an open-mind, as we dare to explore both the world around us and deep within ourselves—continue to guide me today.
So, of course, I was determined to continue to build upon Le Petit Prince's message as we rolled this fall's collection. And it's not just because of his name that I knew that Prince Gyasi would be the perfect partner for that strategy—frankly, I can't imagine a better way to underline the continued relevancy of Saint-Exupéry's powerful creation than by relying on the joy-filled compositions of Prince Gyasi." – Olivier Rousteing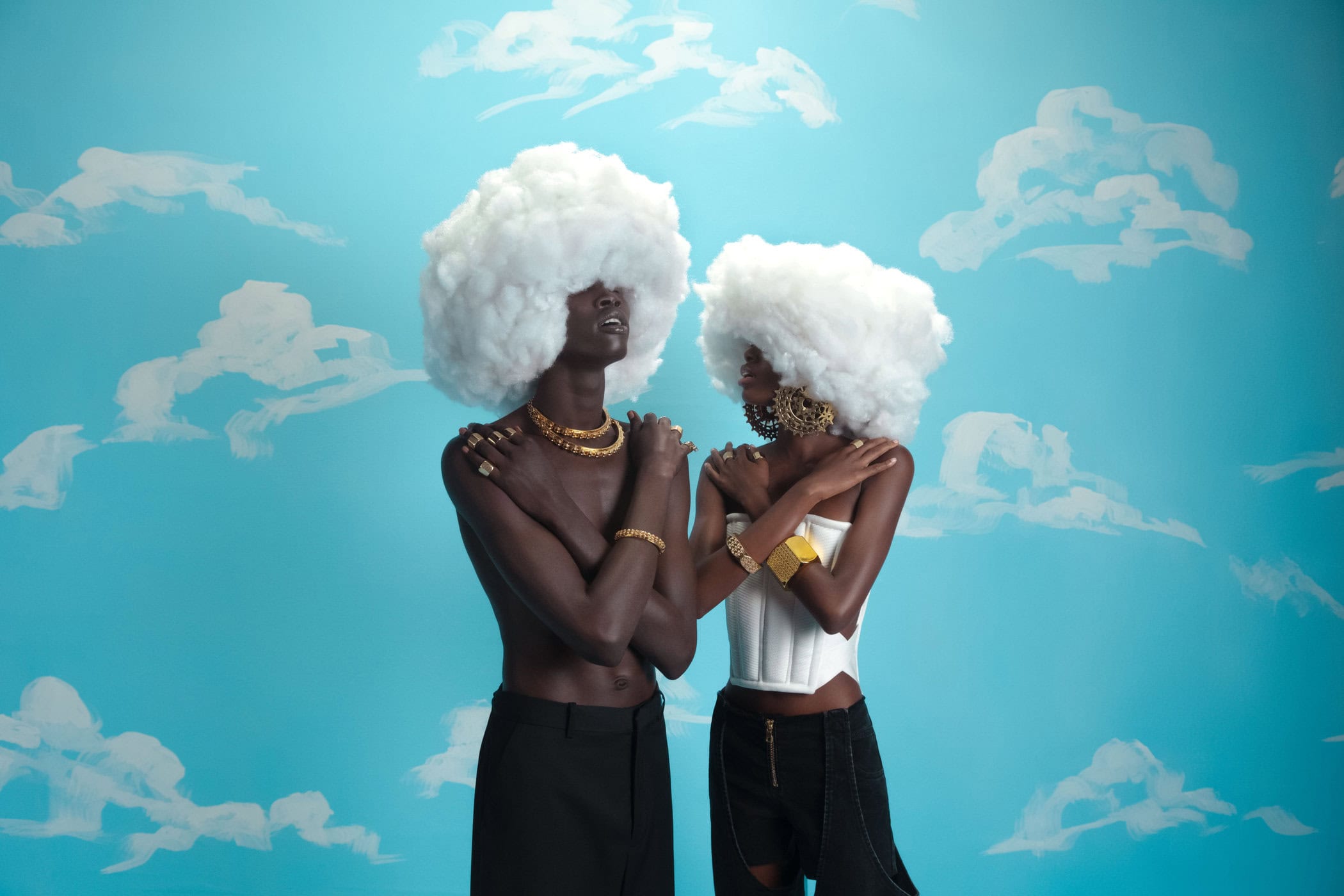 "Prince Gyasi hadn't read Le Petit Prince before starting to work on this shooting, but once he had, he made it very clear that he shared my love for the book's timeless and compelling message. Gyasi shot these electric images in Accra, his hometown. And, as he so often does, Gyasi selected the models for his hyperchromatic compositions from the streets of Jamestown, a neighborhood that he knows very well—for Gyasi is a co-founder of the Boxed Kids foundation, which is dedicated to helping provide the children of Jamestown with an education and a chance to pursue their dreams. Posing his subjects next to recreations of the Le Petit Prince's most familiar symbols, Gyasi pulls us away from those very familiar Saint-Exupéry watercolors, helping us to see enduring truths with new eyes, while making very clear the universality of the timeless fable.
One thing that I've always loved about Gyasi's richly saturated photographs is how they always offer us a very needed counter-narrative to what we've grown to expect of photos from Africa. For example, his many vivid and beautiful images of Jamestown residents always concentrate on their impressive strength and dignity and never the difficult circumstances in which they may find themselves. To say I'm pleased with the final images would be an understatement. The truth is, I can't stop looking at this campaign. I love Prince Gyasi's vision and it's clear to me that he's truly been inspired by the secret that the fox shares with the Prince: "It is only with the heart that one can clearly see." – Olivier Rousteing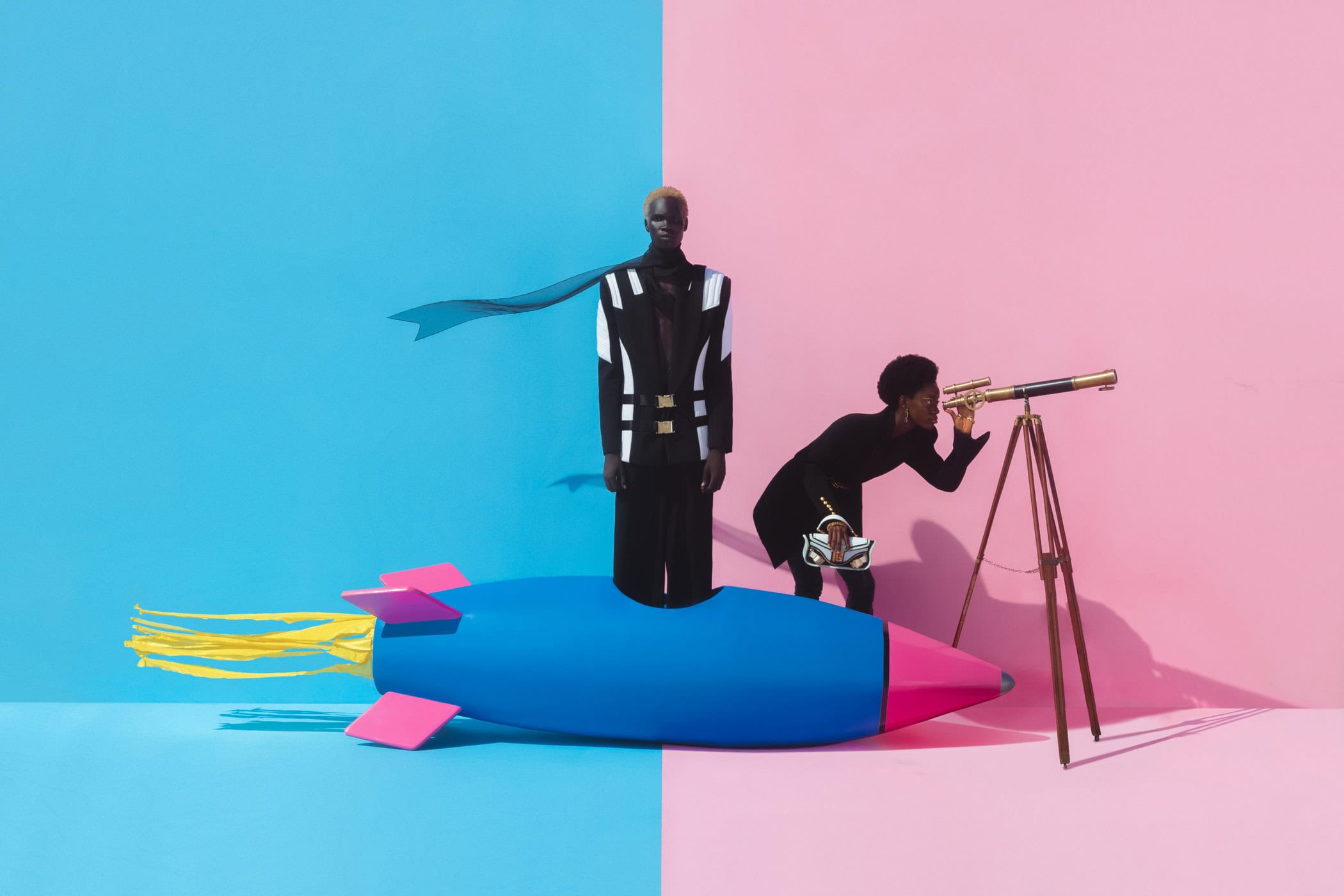 ---