Review of Rabanne x H&M Fall 2023 Ad Campaign by Director Xavier Dolan with Photographer Craig McDean models Anok Yai, Noma Han, Rianne Van Rompaey, Sacha Quenby, Vinnie Hacker, and Issa Perica
Rabanne and H&M bring together fashion, film, dance, and architecture for the kaleidoscopic new campaign in celebration of their upcoming collaborative collection. A feast for the senses if ever there was one, the campaign film was directed by Xavier Dolan.
The latest major fashion house to join H&M's series of high-profile collaboration, Rabanne digs into the archives to reconsider the 1960's creations of the house's iconic founder, revitalized through the lens of current creative director Julien Dossena and given an accessible, celebratory spin through the H&M collaboration. The collection also includes a home décor capsule, while a curated assortment of the ready-to-wear will be available as part of H&M's rental program (a budding category that, while we haven't seen it take off as many expected it to, has plenty of exciting strategies to offer) – offering the perfect piece for a bold night-out look.
"For this collaboration," reflected Rabanne creative director Julien Dossena, "I wanted to do everything I'd never do and anything I had never done. I wanted to explore shapes that were new to me, a very geometrical, simplified (if not simplistic) décor, and of course pay tribute to Paco Rabanne's original world and era through colours and material. I valued his artistic vision, his taste. The collection itself encapsulates that spirit, and gives us something more modern, more democratic to look at and wear."
Dolan's short film leans into the collection's synthesis of mod partywear and retrofuturist aesthetics. The stage setting recalls the otherworldly desert landscapes of Star Wars and Dune, but the brutalist structure that rises monolithically from its sands is pure 20th-century modernism. Bathed in kaleidoscopically shifting and chromatic lights that dance off the collection's sequins and paillettes, the models stride through this space with heroic and oracular attitudes.
They are accompanied by a troupe of dancers directed by Carine Charaire and Olivier Casamayou, the choreographers behind the Paris-based studio I Could Never Be A Dancer, whose angular and energetic movements express the dynamism of the collection as their silhouettes are dramatically framed against purple skies. The musical score to which they groove fittingly fuses electronic club beats with cinematic orchestration worthy of a sci-fi epic.
H&M has been doing excellent work to give its high-fashion collaborations the visual campaign treatments they deserve, and this short film is one of the strongest examples of that practice yet. Bringing together dance, film, and fashion in dazzling style, the campaign stays very true to Rabanne's identity while guiding it forward in progressive, accessible, and celebratory new directions.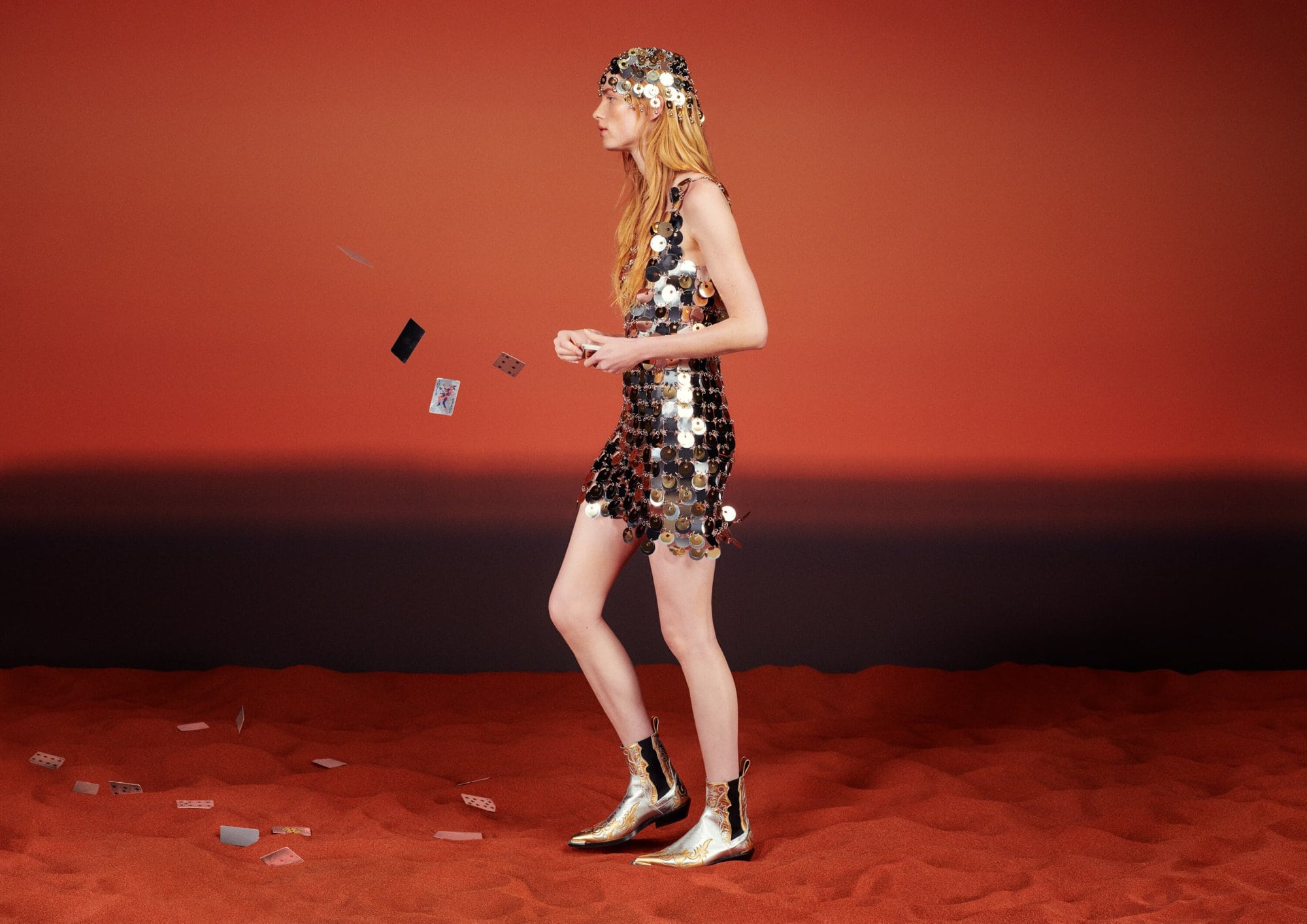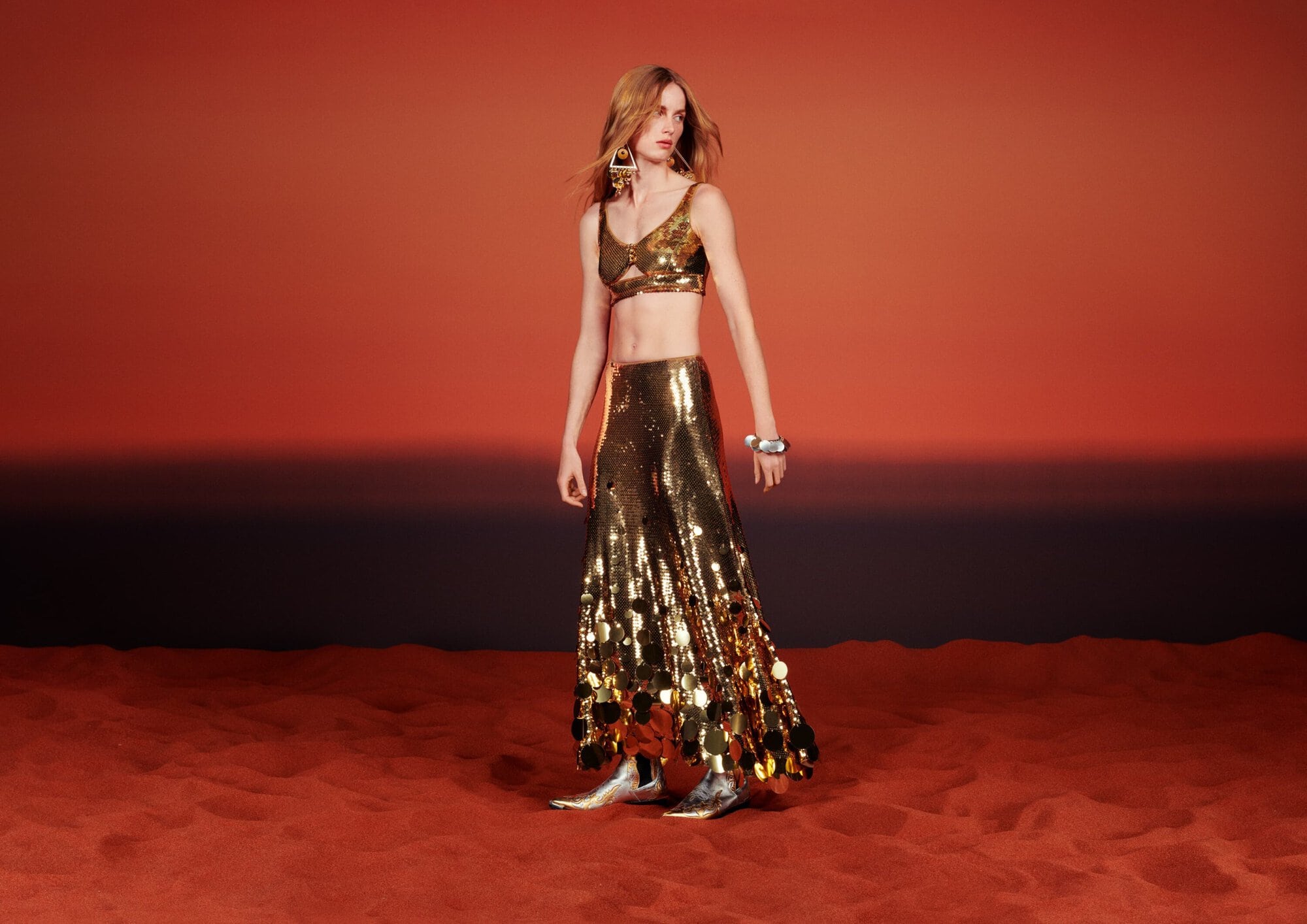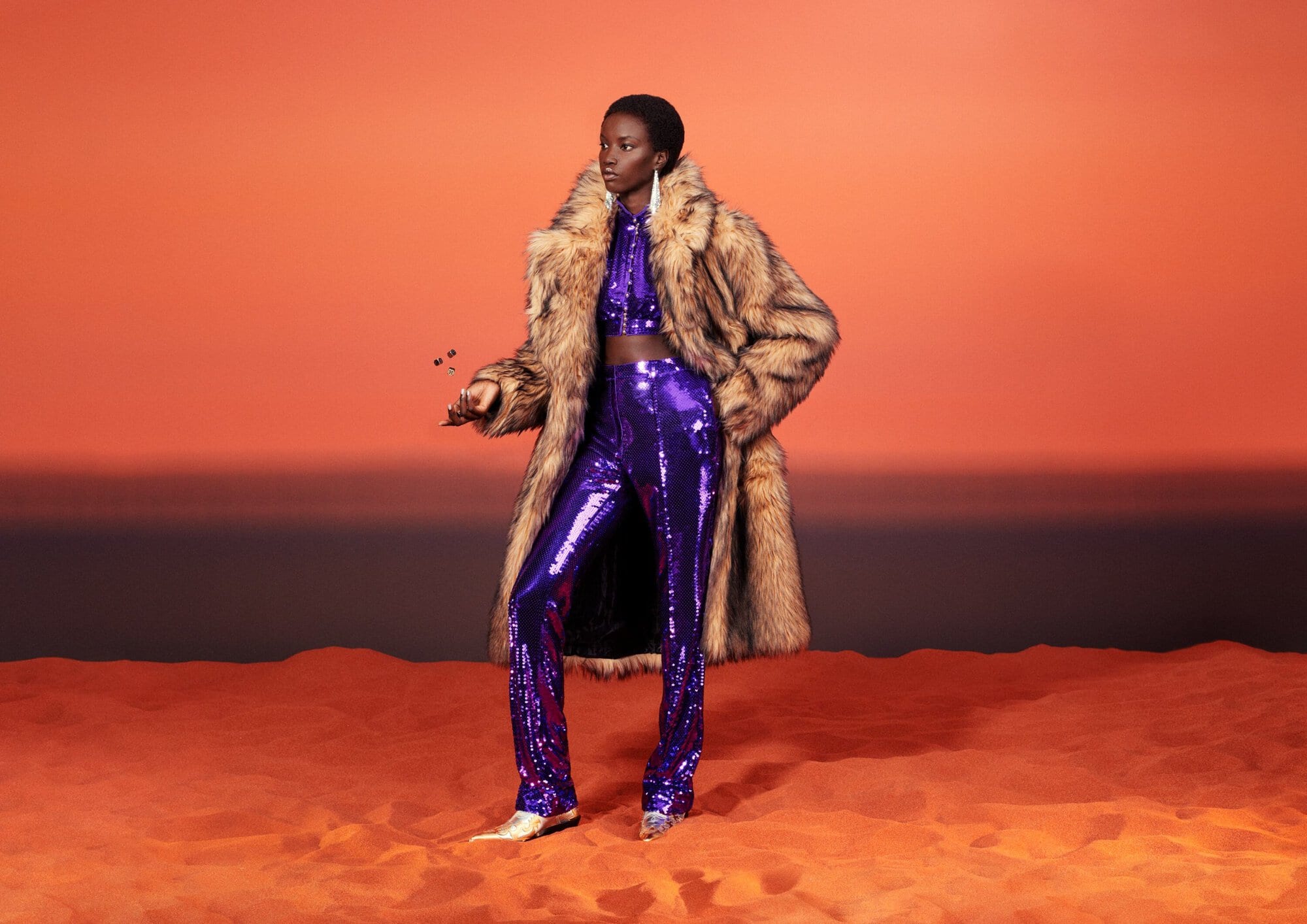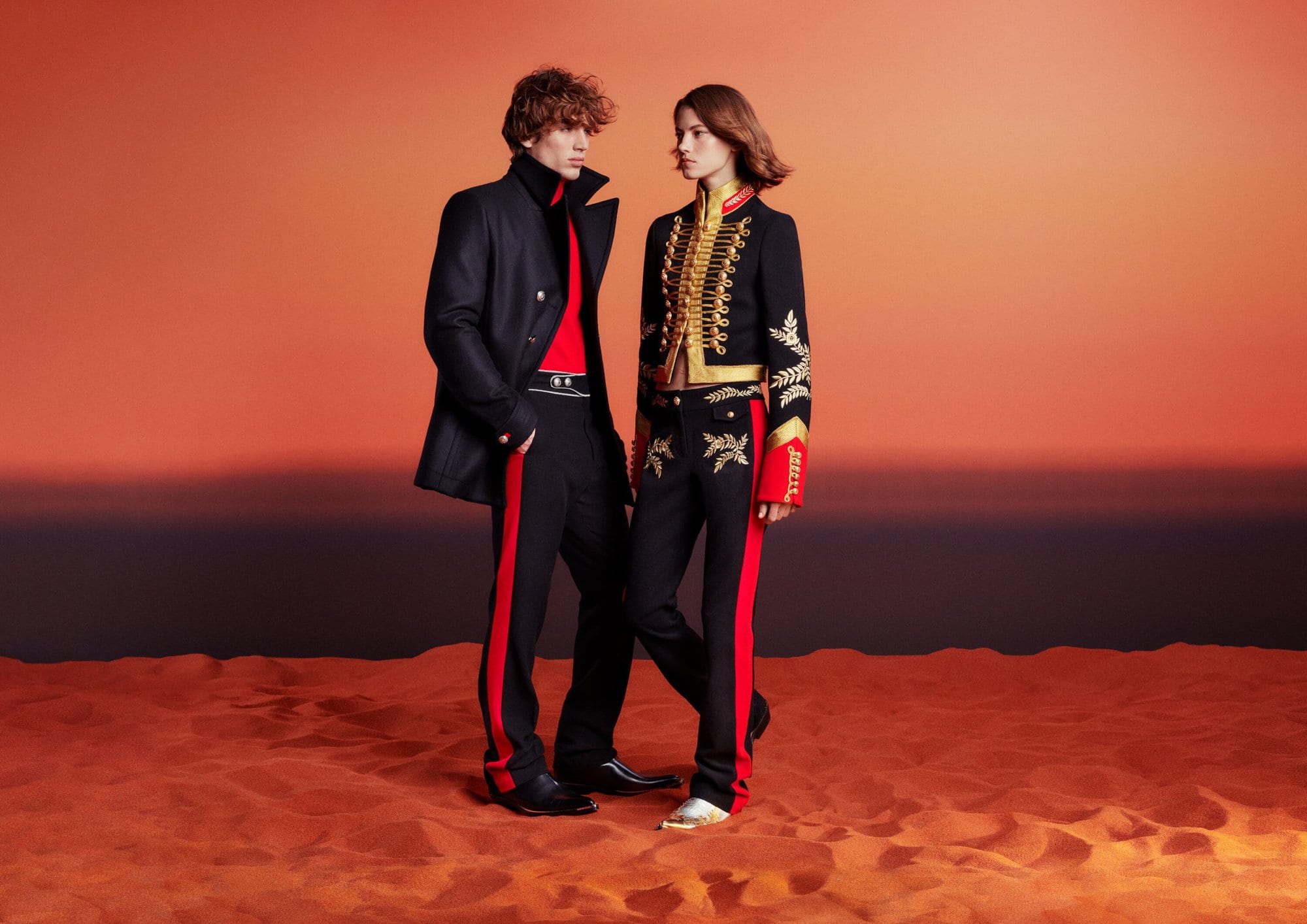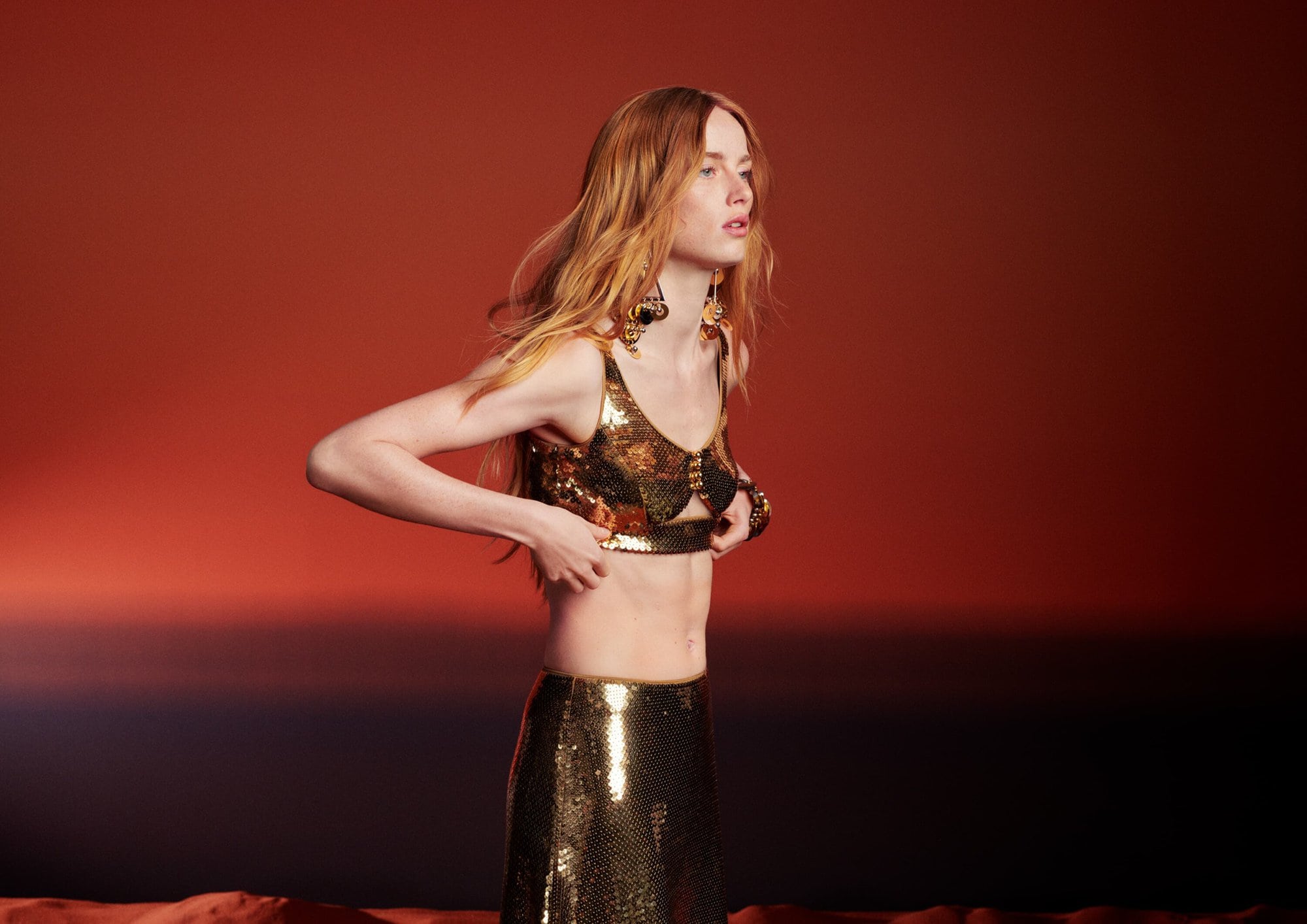 Rabanne Creative Director | Julien Dossena
Photographer | Craig McDean
Director | Xavier Dolan
DOP | André Turpin
Models | Anok Yai, Noma Han, Rianne Van Rompaey, Vinnie Hacker, Sacha Quenby, and Issa Perica
Stylist | Marie-Amélie Sauvé
Choreographers | Carine Charaire and Olivier Casamayou
Hair | Damien Boissinot
Makeup | Hiromi Ueda
Manicurist | Ama Quashie
Set Design | Andy Hillman Studio
Music | David Fleming and Paul Hammer
---