Review of Saint Laurent #YSL44 Spring 2022 Ad Campaign by Creative Director Anthony Vaccarello and Photographer David Sims with Models Alix Bouthors, Ece Biçak, Esin Biçak, Megan Miles, Paul Lorbat, and Rocco Segers
David Sims and Anthony Vaccarello conjure up more of their black-and-white magic with a new Spring 2022 campaign for Saint Laurent.
Starring a cast of models who led the house's shows for the season, the campaign once again sees Sims take his simple and striking studio approach, which has already begun to feel like a timeless and classic image for the brand.
The gender-fluid styling is a focused vision of Vaccarello's signature blend of Parisian chic and rock-and-roll boldness, including one of the catsuits that helped to define this season's excellent show.
Following up and furthering Saint Laurent's recent Spring campaign starring legendary model Jerry Hall, this campaign is another strong example of Vaccarello's mastery of brand cohesion and ability to create a holistic identity across its various personalities and visual touchstones. Combined with Sims' deft photographic eye, the campaign works to expand the world of this season's shows while connecting its imagery to the house's historic past.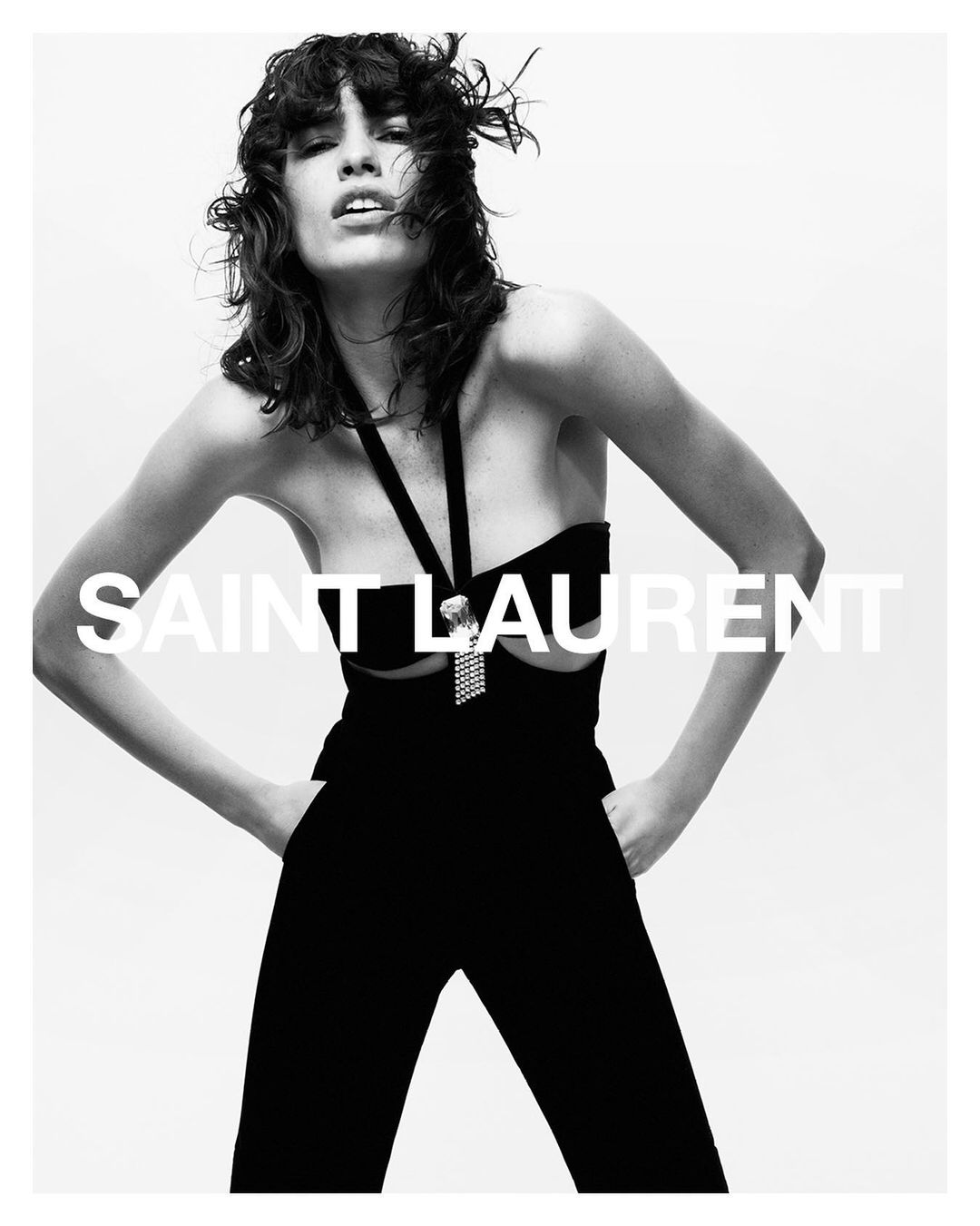 Saint Laurent Creative Director | Anthony Vaccarello
Art Direction | Anthony Vaccarello
Photographer | David Sims
Models | Alix Bouthors, Ece Biçak, Esin Biçak, Megan Miles, Paul Lorbat, and Rocco Segers
Stylist | Paul Sinclaire
Hair | Duffy
Makeup | Lucia Pieroni
---