Toteme Unveils Debut Jewelry Line, Merging Scandinavian Elegance with Sustainable Craftsmanship
In a blend of minimalist Scandinavian aesthetics and architectural boldness, Toteme, the renowned Swedish fashion house, is set to launch its first foray into jewelry. The new category, echoing the brand's commitment to streamlined elegance and quality, will be available from November 18, 2023, across online platforms and Toteme flagship stores in the US, Europe, and Asia.
Elin Kling, Toteme's Co-Founder and Creative Director, draws inspiration from her personal connection to jewelry, particularly her affection for vintage pieces that exude understated elegance. "Jewelry holds a special emotional resonance for me," says Kling. "This new line is born from my love for everyday elegance, offering functional yet refined pieces that embody the simplicity at the heart of our ready-to-wear collections."
The debut collection is a curated assortment of essentials for the jewelry box, featuring Fine jewelry in 18kt recycled gold adorned with brilliant-cut diamonds, alongside Signature pieces in 18kt gold-plated brass and enamel. True to Toteme's dedication to artisanal quality, each piece is expertly handcrafted in Arezzo, Italy, a region celebrated for its goldsmithing heritage.
In line with Toteme's ethical standards, the 18kt gold used in the Fine jewelry edit is certified recycled, adhering to the 'Chain of Custody' guidelines of the Responsible Jewelry Council. The diamonds, ethically sourced and conflict-free, meet the brand's stringent criteria for safe and fair mining practices.
This inaugural collection comes to life through the lens of legendary photographer Steven Meisel, with model Vivienne Rohner as the face of the campaign. The creative ensemble includes styling by Karl Templer, makeup by Pat McGrath, and hair styling by Guido Palau, each contributing to the visual narrative that encapsulates Toteme's foray into the world of luxury jewelry.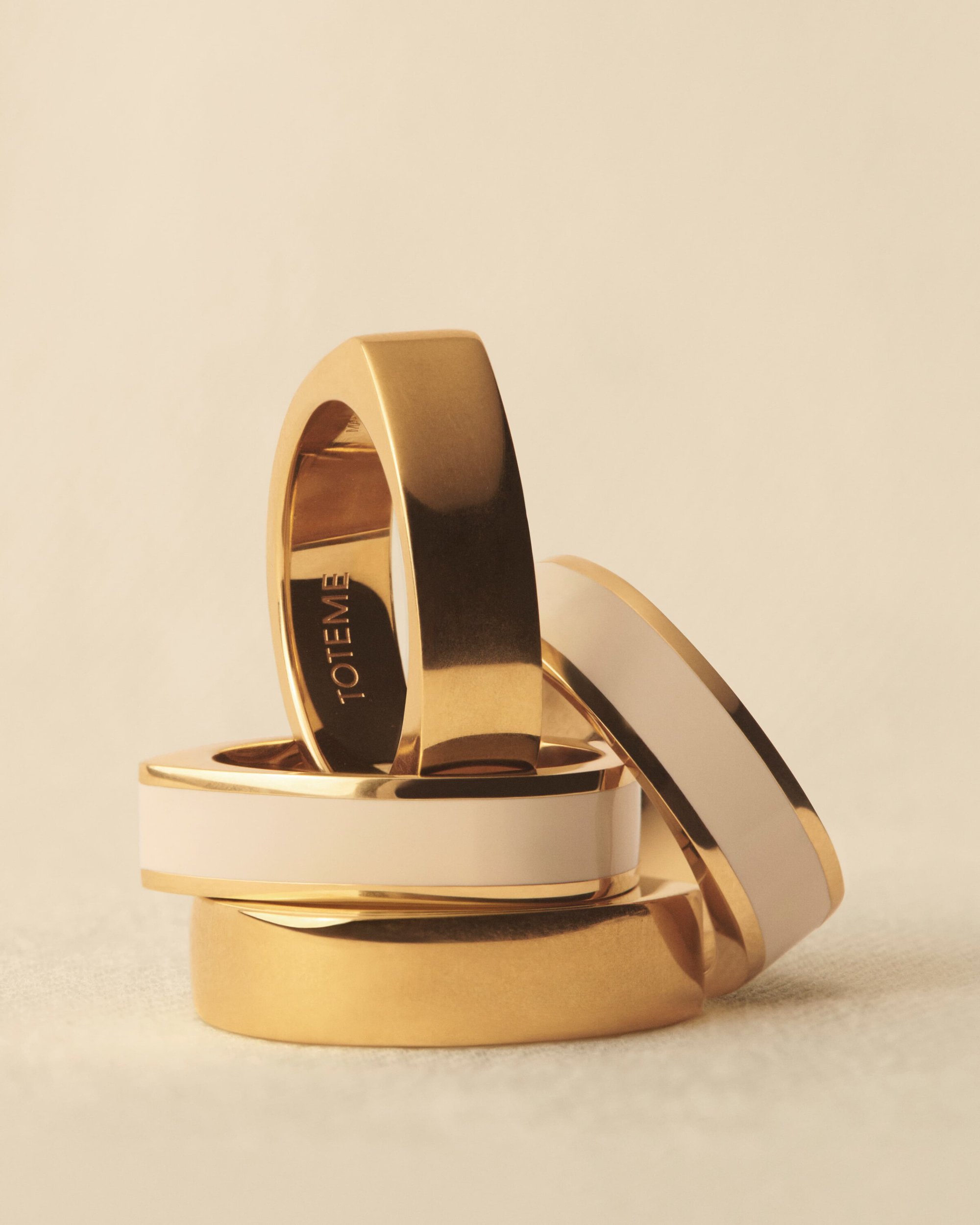 ---