---
Review of Alexandre Vauthier Fall 2022 Couture Fashion Show
Strong and powerful with just the right balance
By Lizzy Bowring
The name "Haute Couture", specific to France, is only granted by the Chambre Syndicale de la Haute Couture to a very restricted circle of designers. They must meet a series of criteria, including handmade work created in the designer's workshops. Having trained alongside Thierry Mugler and Jean Paul Gaultier, Alexandre Vauthier was granted this supreme status in 2009.
Since then, his creations, which are both feminine and sexy, with a touch of bad girl naughtiness, have become a must-have of his many followers, amongst them stars such as Rihanna, Beyoncé, and Lady Gaga.
The presentation was held at 58, Lefebvre Bvd. 75015, which is in the 15th arrondissement of Paris. The decor of the building was all very modern, with exposed brick and contrasting beige carpet – which made for a perfect backdrop not just to the collection but to the carefully curated ensembles and pin-thin high stilettos of the influencers and followers that swanned down the runway.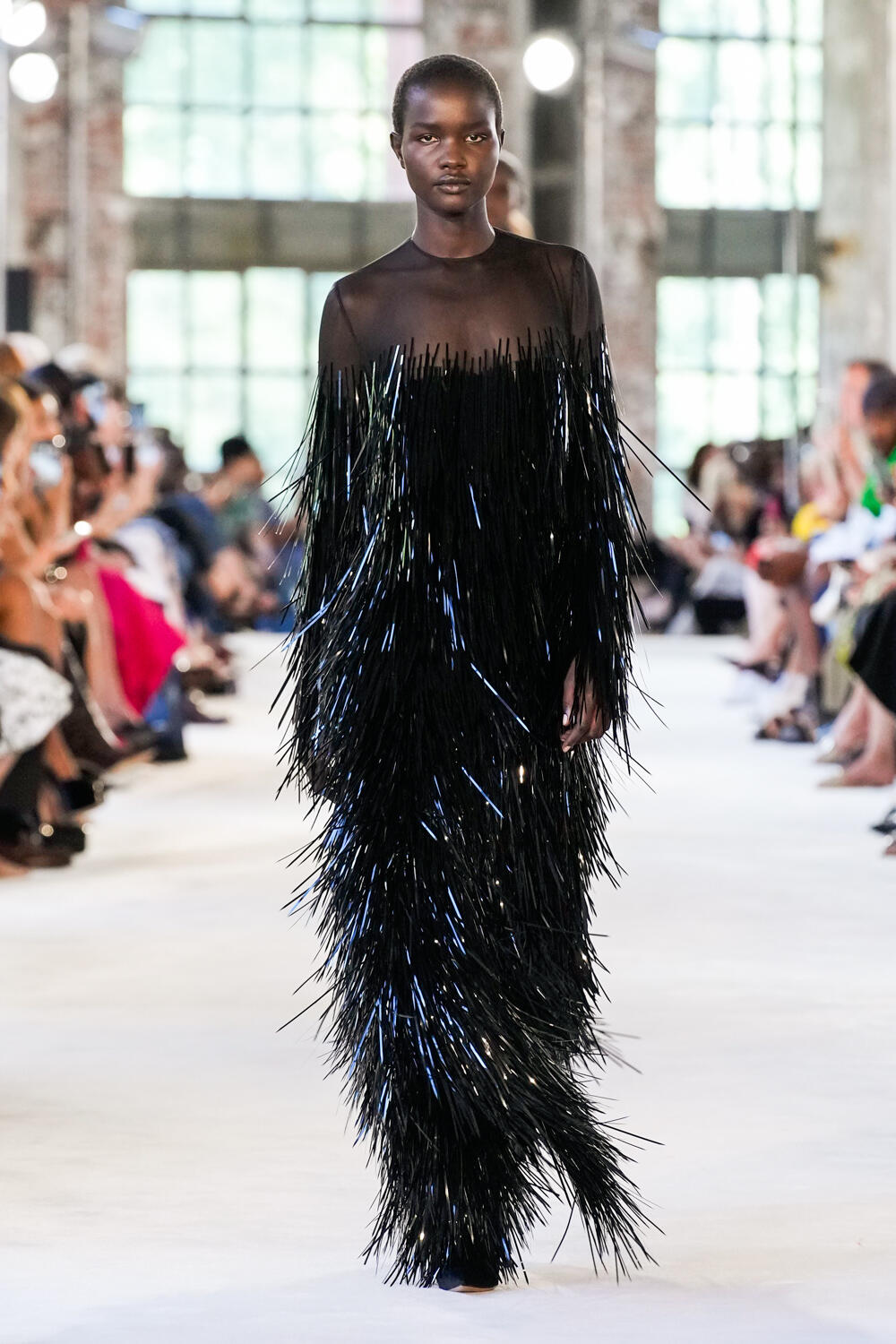 From the outset, this show was not going to be just any show,particularly on looking at the beige card left on our seats: Vauthier made acknowledgement to several notable creative identities that Alexandre had employed to design and produce his video for the previous A/W 21/22 collection.
Villa Eugenie did the production, the Art direction was accomplished by Franck Durand, styling by Charlotte Collet, while Frederic Sanchez provided the music. And then the show began! At the Paris Haute Couture presentation, Vauthier delivered nuances of even stronger handwriting than in previous presentations.
Although there were some variances of a Thierry Mugler aesthetic and a little of the Jean Paul Gaultier – Enfant terrible, no matter – Vauthier owned this, whether via colour or dramatic shoulder lines or through downright sexy slits that reached not to the thigh but high into the waist!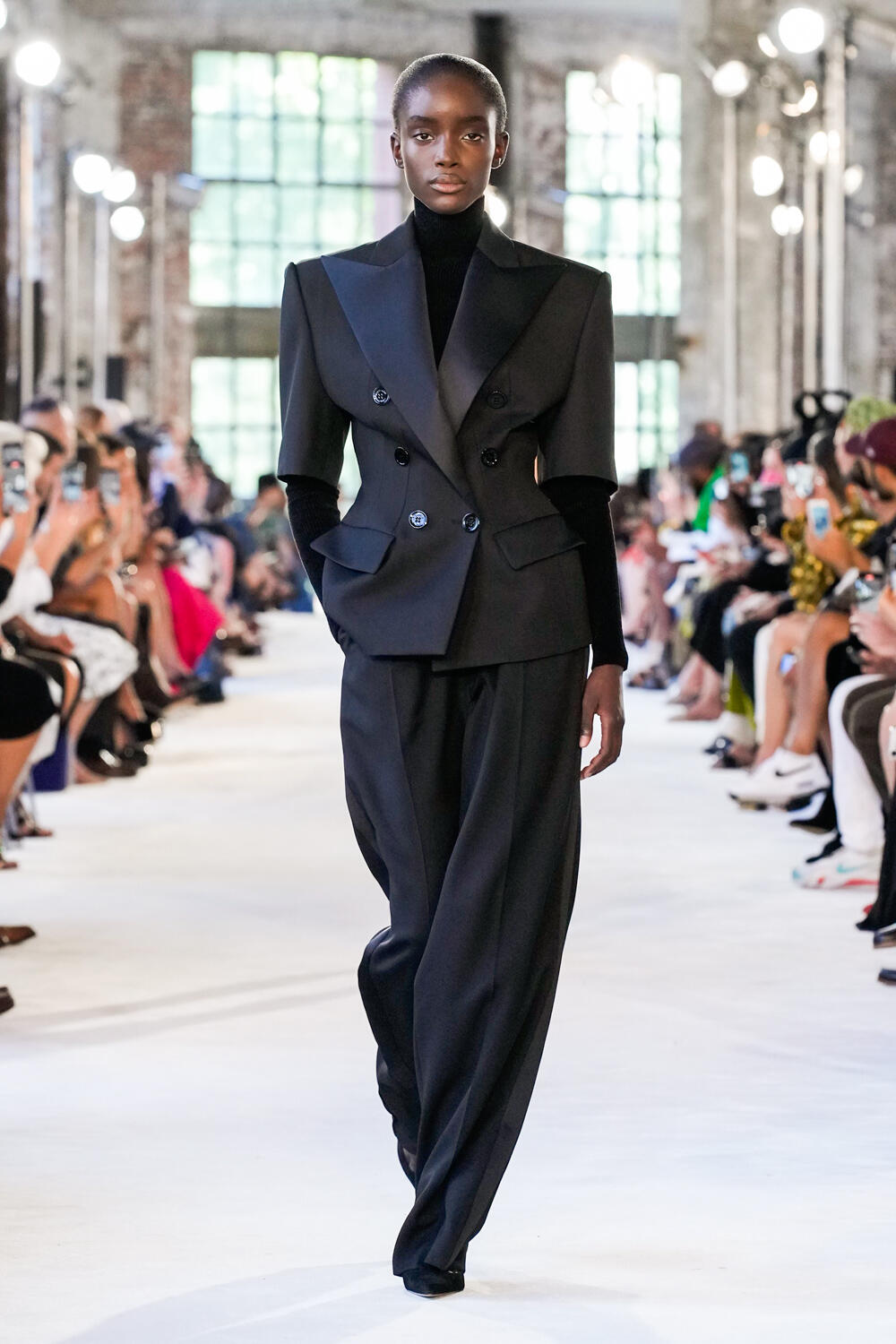 From the first look of a sashaying shiny black dress, made out of what appeared to be spines of sequins, danced around and down the model's elongated form, one could feel that this collection was going to be strong and powerful. The second outfit was an exquisite black tailored double-breasted trouser suit constructed with broad square shoulders, nipped to the waist to accentuate the strong lines even further, and worn with the most fluid louche trousers, the fabric equally superb.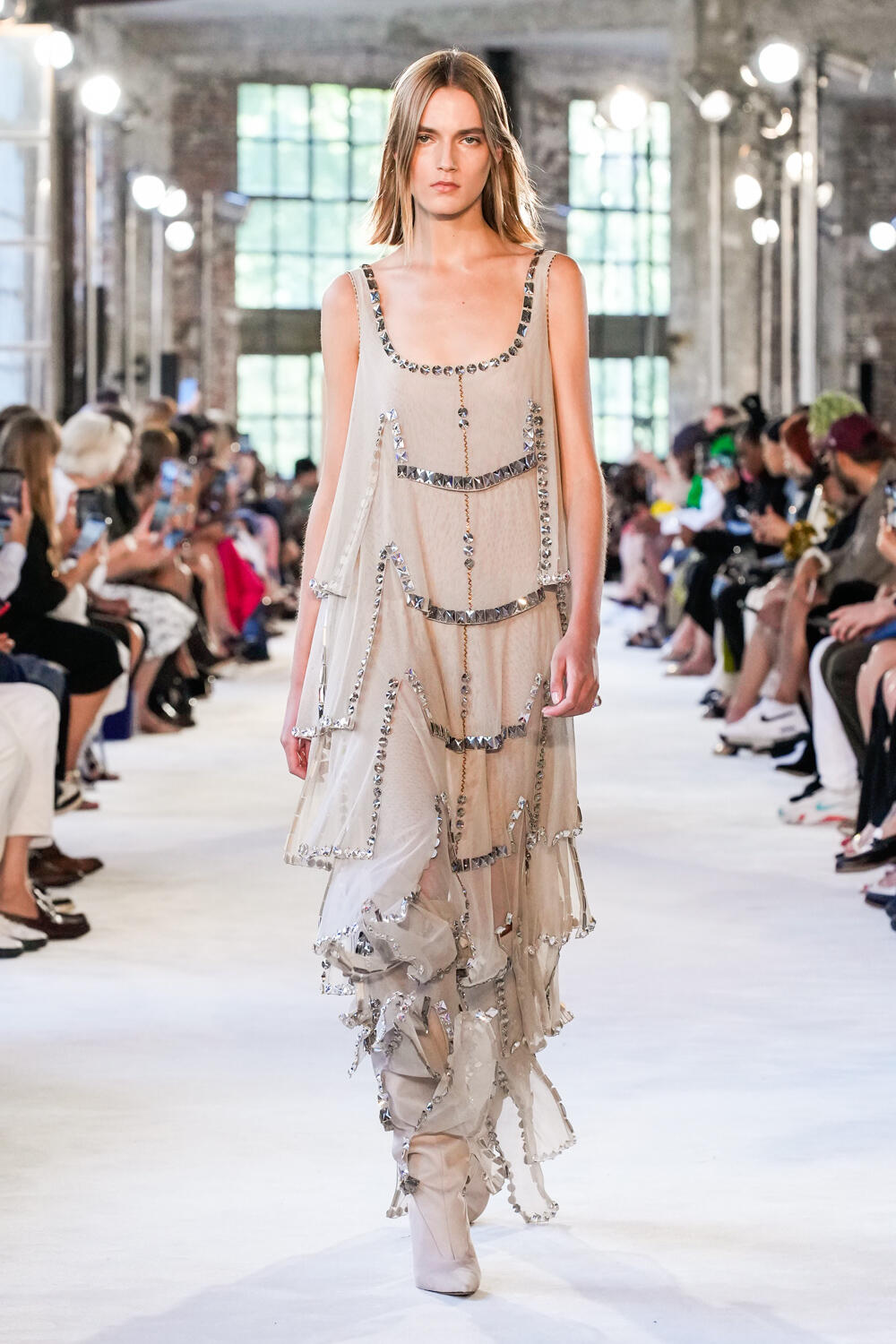 Of course, there are always those little nothing LBD (little black dresses), but in Vauthier's hands, this micro mini number, although leaving little to the imagination, was subtle enough and just the stuff for a 'killer' night out!
And then came the real glitz and sparkle, always visually dramatic; black with silver contrasts came in abundance, strapless dresses that fitted neatly at the bodice gave way to abstract hemlines worn over the season's thigh-high boots. And to keep up with the decor of the building, beige ensembles in the sheerest of lace and chiffon glided past, ahead of the stunning electric blue sheath drenched in sequins that is absolutely red-carpet ready.
I love beige; it is the DNA of the house, and black, always black, but I wanted something powerful, a 'frank' color, and this blue was everything for me"

– Alexandre Vauthier
Not to get too carried away over this colour of intense electric blue, it is essential to mention the details. Subversive they may have been, but at the House of Vauthier, they were masterfully executed to be surprisingly discreet. Several came as thigh-high splits, others deep open v-backs or front bodices.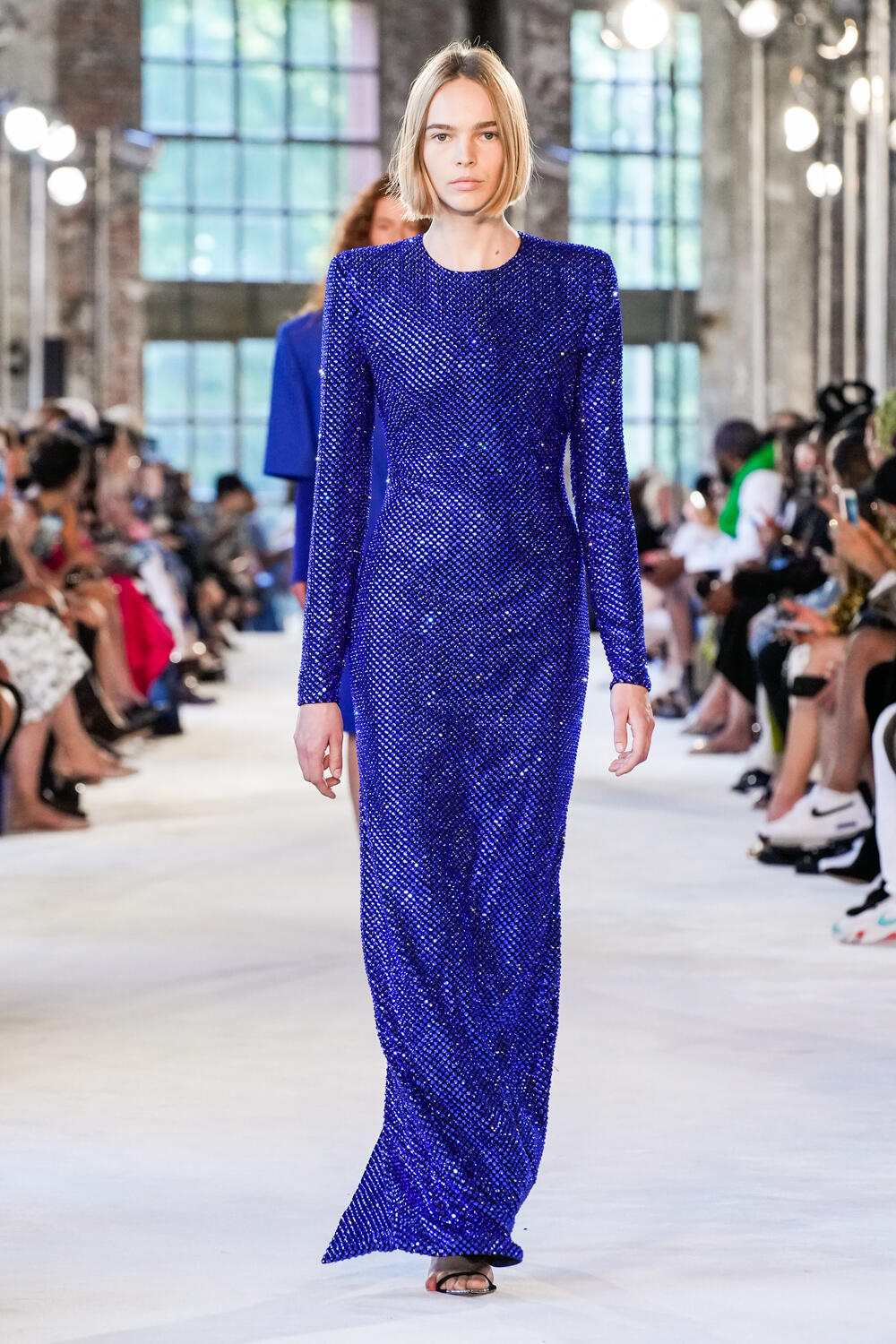 In a conversation with The Impression post-show with Alexandre Vauthier, he further emphasized this collection's strength.
I wanted it to be radical with a simple vocabulary, to expose the woman's attitude. I wanted something strong and fun in a way. I put all my energy into this collection. It is like a challenge every six months you work with the best metiers in France, I have known them for 20 years now, and constantly we challenge ourselves, technically speaking, aesthetically speaking.
We try to do our best and put something super strong but with the right balance between femininity, allure, and sexiness. Yes, Alexandre, it was indeed the right balance.
---