Review of Balmain Pre-Fall 2021 Ad Campaign by Photographer Mariya Pepelanova of Julian Meijer Agency
Balmain shares a crafty synthesis of past and present with its new Pre-Fall 2021 campaign. The campaign features creative photography and collage work by Mariya Pepelanova.
For the campaign imagery, Pepelanova explores a dual creative process that makes use of both photography and visual art, as well as curatorial research. Her photography consists of straightforward studio shots of models wearing the new collection. But she deconstructs these images, cutting them up and layering them over various backgrounds.
Meanwhile, these backgrounds seem to be drawn from different places within the Balmain archives. Some of them seem like old promotional material, product shots, design sketches, or photographs of boutique locations. She layers pieces of the new photographs over this old material, creating a multifaceted sense of character and time. The famous Balmain monogram appears frequently in both the new and old media, creating a strong sense of brand identity that stretches across its eras.
The final images are finished off with rivets in the corners, which creates a sense of deconstructionism and contemporaneity as if the creative project is still going on, and we are witnessing its coming into being. It's a smart way to create a lot of compositional complexity out of a few visual elements, as well as working to emphasize the historical character of the house which remains vital to this day.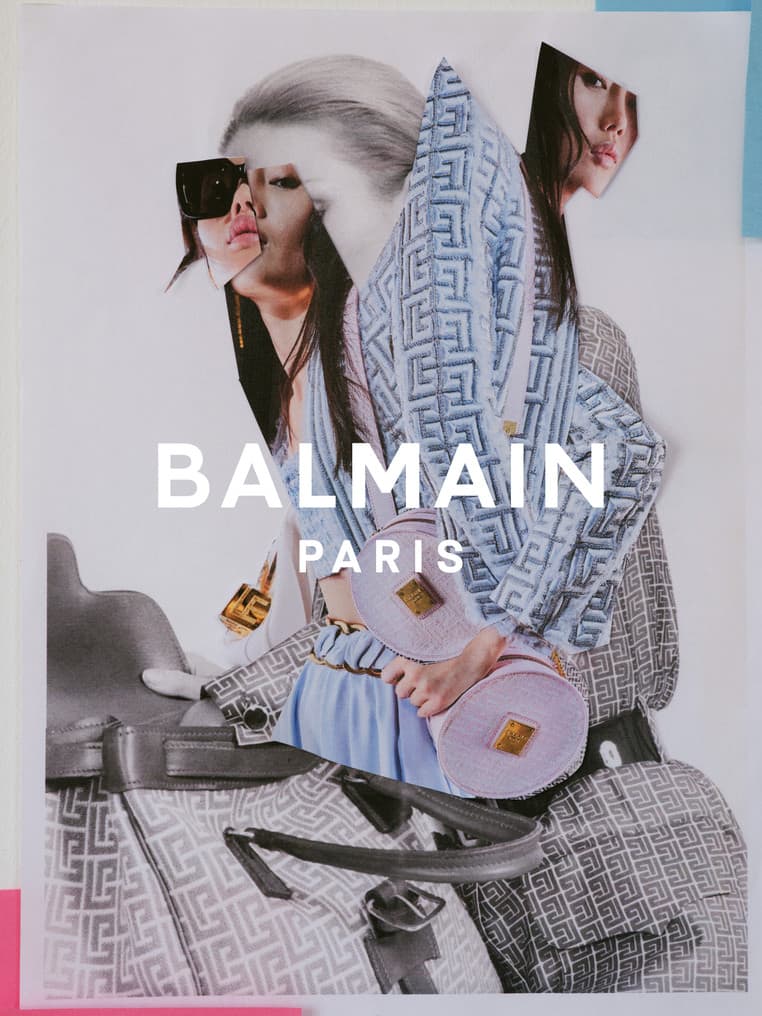 Balmain Creative Director | Olivier Rousteing
Photographer | Mariya Pepelanova
Collages | Mariya Pepelanova
Agency | Julian Meijer Agency
Art Director | Michail Pelêt
Producer | Michael Lacomblez
Hair | Kyris Eracleous
Makeup | Samira Pikpo

---