---
Ferragamo Names Jeno Lee First Global Male​ ​Brand Ambassador
Ferragamo announced Jeno Lee, the South Korean​ ​K-pop artist and member of NCT, as the brand's first global male brand ambassador.
This partnership seals the relationship between the Italian luxury fashion house and world-
renowned musician who have started building ties prior to this announcement, as Jeno attended​ ​in February 2023 the Milan runway show and has partnered with the brand for several
activations.
Maximilian Davis, Creative Director, said: "Jeno Lee's captivating personality and ability to
connect with international young audiences, through his music, style and persona is
exceptional. We're driven by the same passion in our creativity and feel fortunate to have him
join Ferragamo."
Jeno Lee said : "It is such an honor to be a global ambassador for Ferragamo, a brand with an
incredible heritage, craftmanship and style. I am very excited to create a synergy with the brand and looking forward to disclosing our future projects ! Stay tuned on both of us!"
Valentino Announced Yang Yang as Latest Brand Ambassador
Yang Yang joins Valentino as its new Brand Ambassador.
With a masterful command of his craft and a tireless pursuit of openness and individuality, actor Yang Yang is welcomed as the latest in a global community.
NIKE Announced New Converse CEO Jared Carver
Building off last week's leadership changes to deepen its consumer-led growth and marketplace advantage, NIKE, Inc. announced a new CEO for Converse.
Jared Carver will succeed Scott Uzzell as the new President and CEO of Converse, effective June 1. Carver will report to John Donahoe, President & CEO, NIKE, Inc. Scott Uzzell has transitioned to a new role as VP/GM, North America for Nike.
Carver is a consumer-first leader who brings more than a decade of leadership at Converse. For the past four years, he has served as the VP/GM for Converse's North America business, where he unlocked strong growth in the brand's largest geography.
Prior roles at Converse include VP/GM, Global Digital Direct; VP, Strategy; and Director, Strategy and Business Development for Converse's European Headquarters.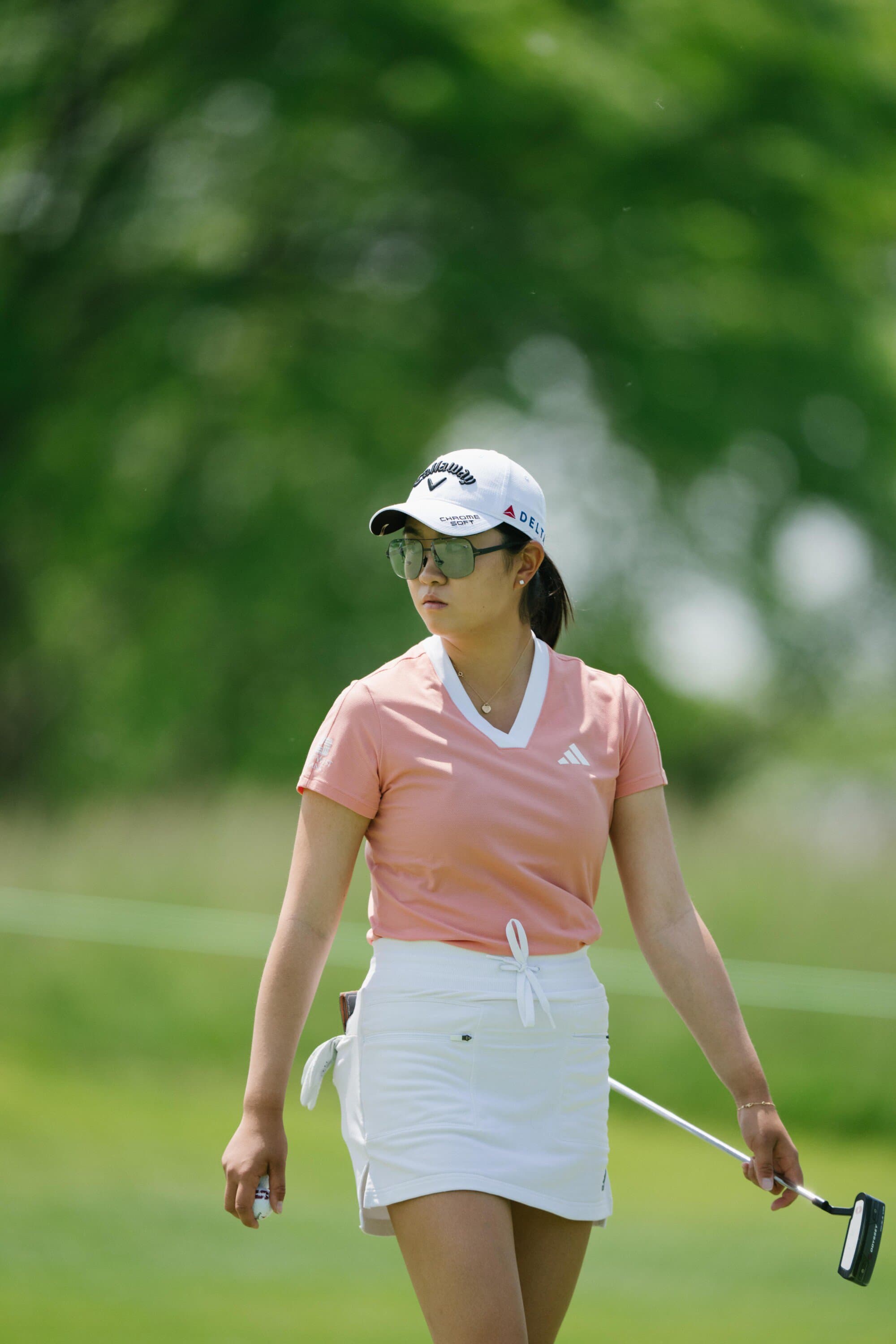 Adidas Signs Top Amateur Golfer Rose Zhang
The most decorated athlete in amateur women's golf history will now be wearing the 3-Stripes as she begins her professional career. Adidas announced the signing of Rose Zhang to a multi-year contract that will see her wearing adidas apparel, footwear and accessories while on the course.
Zhang's accolades as an amateur are unmatched. Beyond capturing every women's amateur major championship – U.S. Girls' Junior (2021), U.S. Women's Amateur (2020) and Augusta National Women's Amateur (2023) – Zhang finished her sophomore season by becoming the first woman to ever win back-to-back NCAA individual titles. In May of last year, Zhang became the first student-athlete to sign a Name, Image and Likeness endorsement agreement with adidas.
"As I begin this next phase in my career, I can't wait to represent the 3-Stripes as a professional," said Zhang. "Over the past year we've been able to work on some amazing projects together. I love the products and can't wait to continue this journey with the adidas team."
As Zhang ends her amateur career, her historic run of 141 weeks at the top of the Women's Amateur Golf Rankings is a record that may never be broken.
"Rose is an elite golf athlete who represents the future of the women's game," said Tim McNulty, global director of sports marketing, adidas Golf. "Her accomplishments to date are extraordinary, but we know she's determined to be the best in the sport, and that's something we are excited to support as she begins this next chapter of making history."
Zhang joins a roster of adidas athletes that includes multiple major champions and athletes in the top-25 across the men's and women's rankings that includes Jin Young Ko (World No. 1); Minjee Lee (World No. 5); Nasa Hataoka (World No. 14); Linn Grant (World No. 22); Xander Schauffele (World No. 5); Collin Morikawa (World No. 17); and Tyrrell Hatton (World. No. 18).
Zhang will make her professional debut this week at the Mizuho Americas Open.
Givenchy Names The Actress Nanao Its New Japan Ambassador
Givenchy announced actress Nanao as its new Japan Ambassador, effective May 18th, 2023.
Since embarking on her career in 2009, Nanao has appeared in a wide range of dramas, films, and magazines. In particular, she has won numerous awards for her roles in TV drama series, and her singular presence has made her a closely watched talent.
"I am very honored to be appointed as Givenchy's new Japan Ambassador. Givenchy is a timeless brand that elevates me as a woman and an actress. I am very much looking forward to collaborating with the House on my personal expressions of elegance, which I consider a very important, key theme whether I am in front of the camera or not," said Nanao.
This marks the first time that Givenchy has named a Japanese actress as an ambassador. "I really admire Nanao for her professional versatility as well as her personal energy and style. She will make an ideal Japan Ambassador, and I look forward to working together," said Givenchy Creative Director Matthew M. Williams.
For this announcement, photographer Leslie Kee, a close friend of Nanao, captured the actress's elegance and strength in her first official portrait for Givenchy.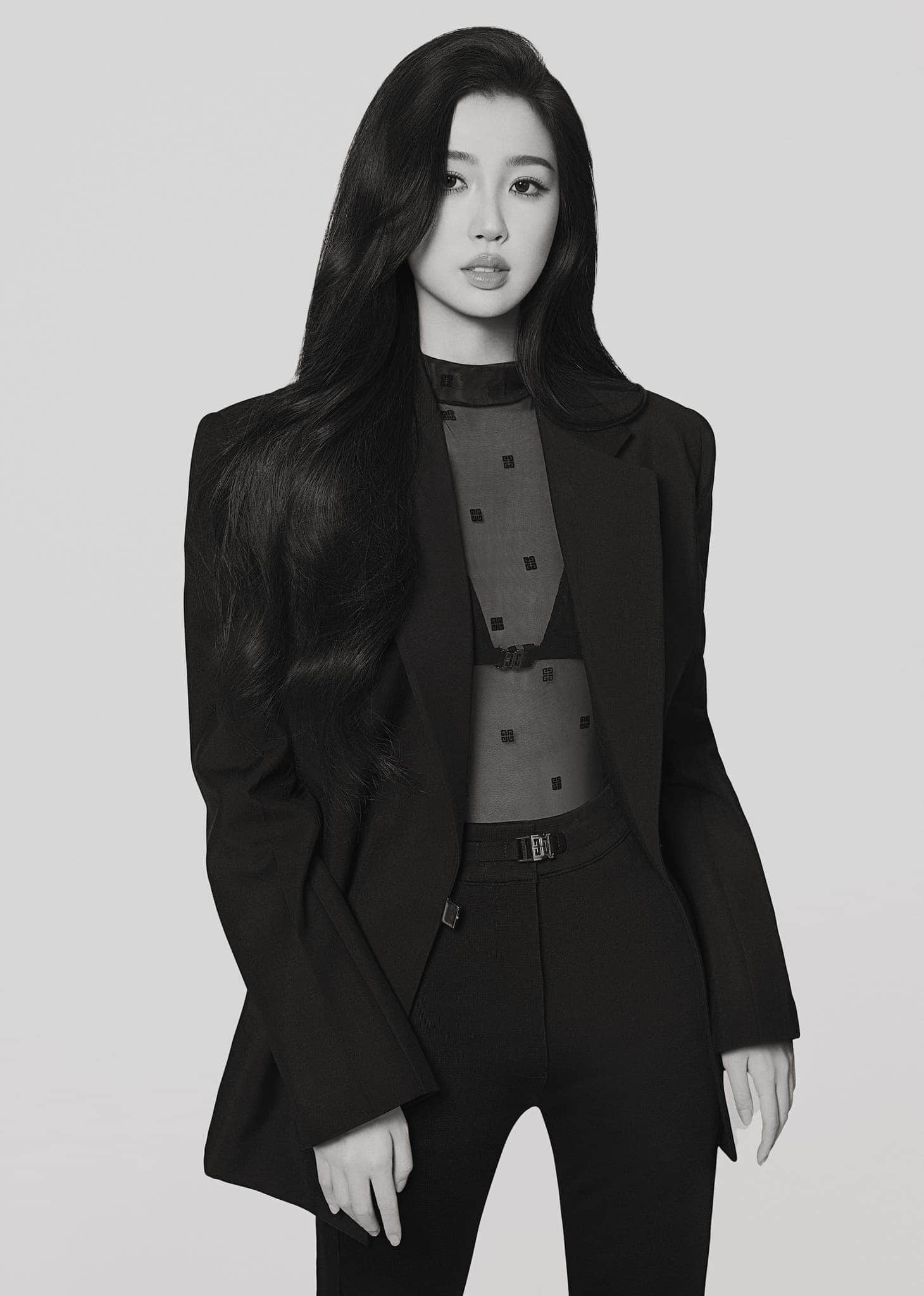 Givenchy Names The Actress And Singer Yu Shuxin As Its Brand Ambassador In China
Givenchy is pleased to announce the appointment of singer and actress Yu Shuxin as its brand ambassador in China.
Also known by her stage name Esther Yu, the actress rose to national recognition with her first TV series in 2015. Her talent and popularity led to bigger roles, notably in the hit romantic comedy series in 2021 and 2022, which became the year's top drama in terms of heat index the following year. She has simultaneously pursued a career as a pop singer, and in 2022 released the eponymous EP "Esther" to became the popular EP of the year.
"Yu Shuxin's talent as a singer and actress is inspiring, and her personal sense of style makes her a natural fit with Givenchy. I'm very pleased about this collaboration and look forward to working together," said Matthew M. Williams, Creative Director of Givenchy.
"I have admired Givenchy for a long time: Matthew is one of my favorite designers, and I'm delighted to become a part of the Givenchy family. It's a beautiful house, and Matthew has such talent. I very much look forward to working with him and his team," said Yu Shuxin.
Yu Shuxin's role as Givenchy's brand ambassador in China is effective immediately.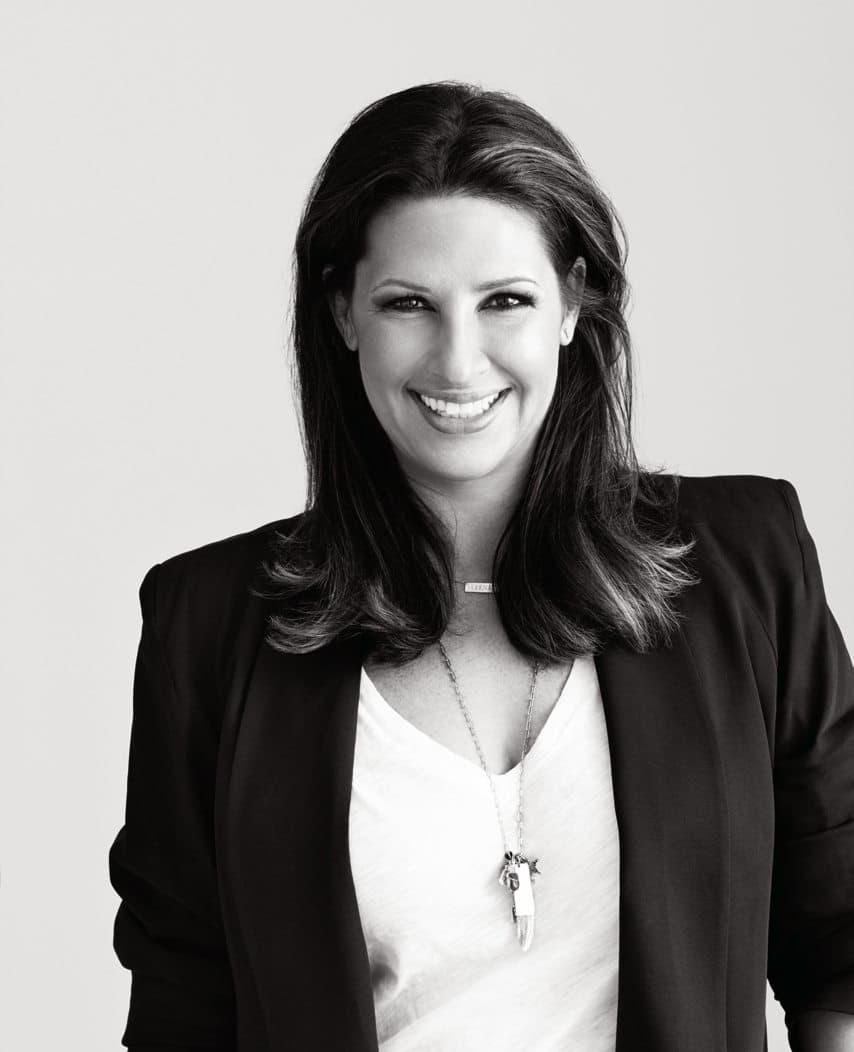 Charlotte Blechman Leaving Tom Ford
Charlotte Blechman is leaving her position as Chief Marketing Officer at Tom Ford.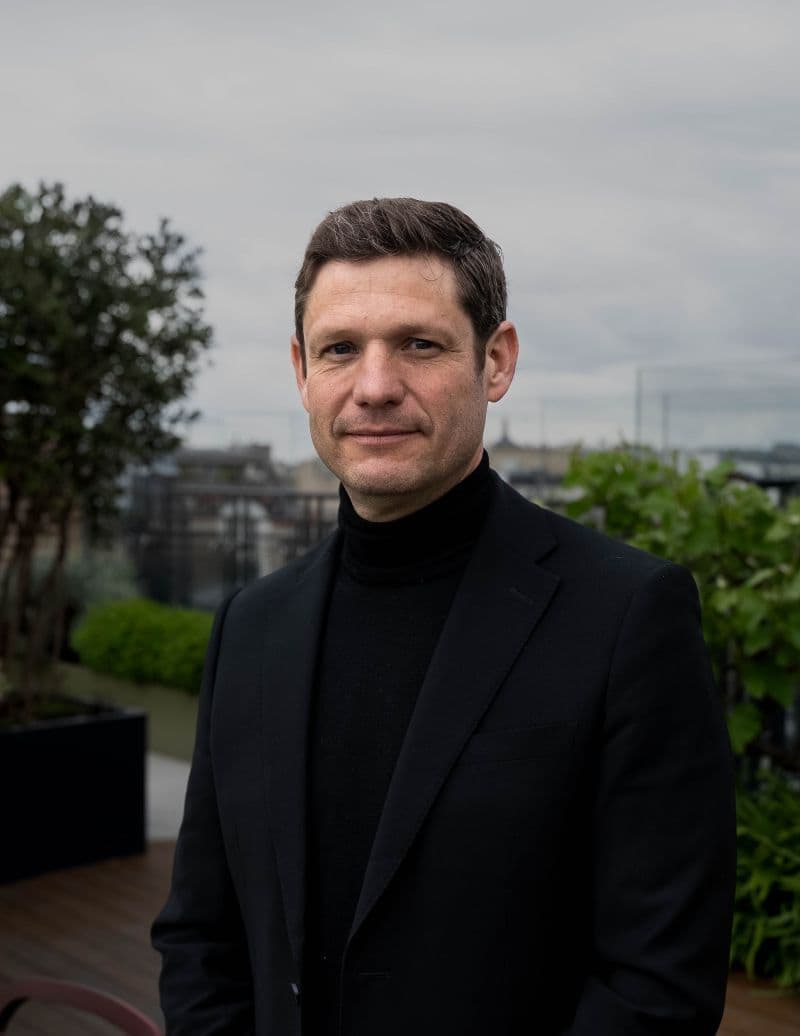 Gonzague de Pirey announced Chief Omnichannel & Data Officer of LVMH
LVMH announced the appointment of Gonzague de Pirey as Chief Omnichannel & Data Officer of LVMH, effective June 1st, 2023.
Gonzague will manage the Group centres of competence for Omnichannel, Data & Artificial Intelligence, and Remote Customer Service.
"I am delighted to welcome Gonzague to the Group Digital team. He has extensive experience in omnichannel businesses across industries and countries. As leader of Sephora new ventures, he has shown the ability to drive breakthrough initiatives for our customers and business. These assets will be key to accelerate the progress of Maisons and regions in leveraging the power of Technology and Data.", commented Toni Belloni, Group Managing Director of LVMH.

Wolverine Worldwide Announces New Leadership Appointments
Wolverine World Wide, Inc. announced today several senior leadership appointments to help drive future growth and accelerate its global brand-building efforts. These leadership appointments are the next step in the evolution of the Company and build on the strategic transformation work initiated last year.
The Company is naming Chris Hufnagel President of Wolverine Worldwide, responsible for leading and driving strategy across the Company's portfolio of footwear brands, along with leading its consumer marketing and insights teams.
Mr. Hufnagel's 14-year career with the Company has included serving as Global Brand President of CAT Footwear, Global Brand President of Merrell, and most recently as President of the Company's Active Group, with responsibility for Merrell, Saucony, Chaco, Kids Group, and Global Licensing. In earlier roles at Wolverine Worldwide, he was President of Direct-to-Consumer and Corporate Senior Vice President and Head of Strategy. Prior to joining the Company, Mr. Hufnagel held senior leadership roles at Under Armour, Gap, and Abercrombie & Fitch. As the Company's President, Mr. Hufnagel will continue to report to Brendan Hoffman, Wolverine Worldwide's Chief Executive Officer.
"Our strategy for long-term growth includes building stronger brands that resonate more meaningfully with our consumers around the globe," said Mr. Hoffman. "Chris' diverse and broad experience as the leader of our largest global brands make him the best choice to lead the implementation of this strategy across our entire footwear brand portfolio as President and take a broader leadership role at the Company."
"I'm thrilled to become Wolverine Worldwide's next President," said Mr. Hufnagel. "I look forward to working with our incredible team across our amazing portfolio of brands to drive sustainable growth for the Company – leading with product innovation and building even stronger connections with our consumers around the world."
Wolverine Worldwide also announced two key brand leadership appointments – these include promoting Janice Tennant to serve as Global Brand President of Merrell and promoting Rob Griffiths to serve as Global Brand President of Saucony.
Ms. Tennant has served as Chief Marketing Officer of Merrell since 2020, after joining the Company as Chief Marketing Officer of CAT Footwear in 2018. She has received a number of industry awards, including most recently being named to Forbes Magazine's "2023 Entrepreneurial CMOs 50" list. Before joining the Company, Ms. Tennant held a series of senior marketing and other roles with Kimberly-Clark and PepsiCo. She will report to Mr. Hufnagel.
Mr. Griffiths has served Wolverine Worldwide as Managing Director of EMEA since 2021, responsible for leading the Company's commercial operations in this key region. In earlier roles, he served as Vice President and General Manager of Merrell in EMEA and Vice President and General Manager of Lifestyle Brands in EMEA. Prior to joining Wolverine Worldwide in 2013, Mr. Griffiths spent 15 years with global brands Esprit and Umbro. He will report to Mr. Hufnagel.
"Merrell and Saucony are two of the brands we believe have the largest global growth potential within the portfolio, and we intend to focus our efforts and investments on these key brands," said Mr. Hoffman. "I'm extremely excited to promote Janice and Rob, and I am confident these strong, experienced leaders will help drive our global strategy and position Wolverine Worldwide for long-term success."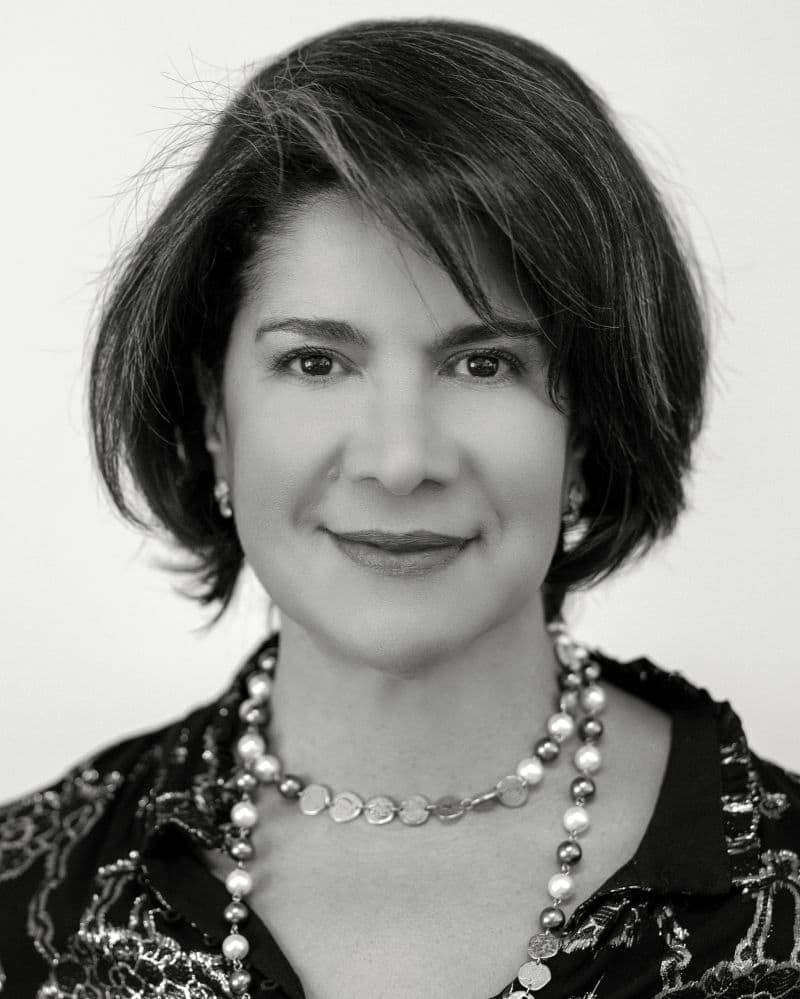 Alexandra McCauley Announced Chief People Officer at Burberry
Burberry announced that it has appointed Alexandra McCauley as Chief People Officer.
Alex, who will start in London on 15 November 2023, will be responsible for all aspects of Burberry's People strategy globally. She will join the Executive Committee and she will report to Burberry Chief Executive Officer Jonathan Akeroyd.
Alex is currently Head of Global Diversity and Inclusion and Global People Communications and Engagement at Chanel in London. She previously held senior HR and labour relations roles at NBC Universal and began her career as a labour and employment lawyer in New York.
Jonathan Akeroyd said: "I am delighted to welcome Alex to Burberry. Alex has a wealth of experience in building human and inclusive cultures within creative businesses, and she has a passion for helping people and organisations achieve their highest potential. I am looking forward to working with her to drive our strategy forward and realise our ambitions in this next phase."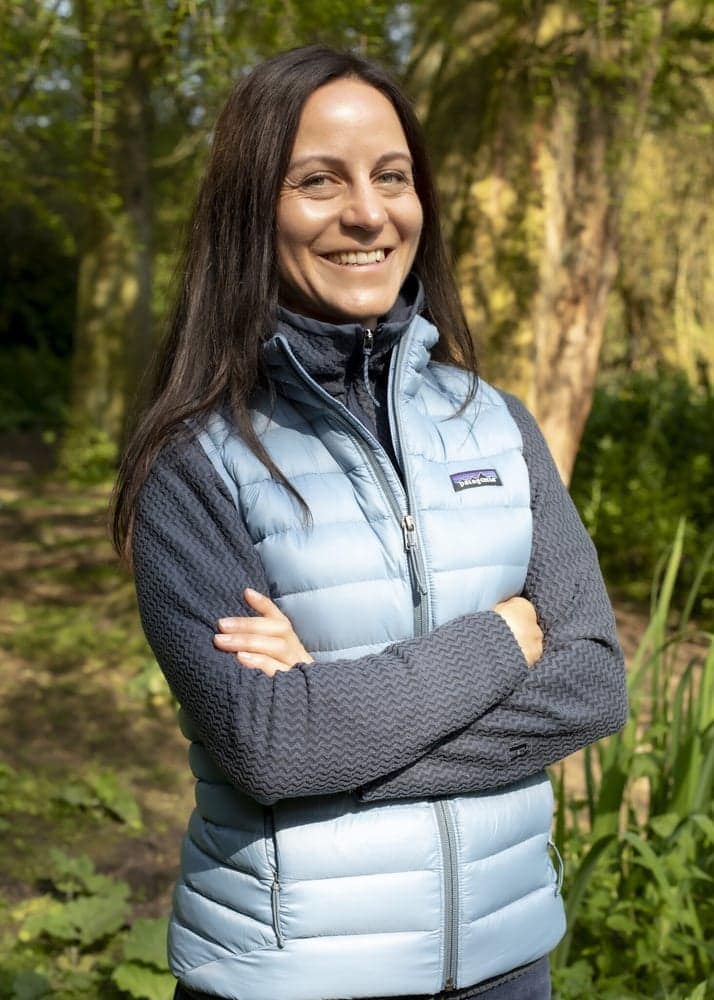 Patagonia Announced Nina Hajikhanian General Manager EMEA
Patagonia announced Nina Hajikhanian as general manager for the Europe, Middle East and Africa region. Hajikhanian joined the Californian outdoor clothing company in May 2019 as eCommerce Director EMEA and then promoted to Director DTC EMEA Heading up eCommerce, Retail and Customer Service.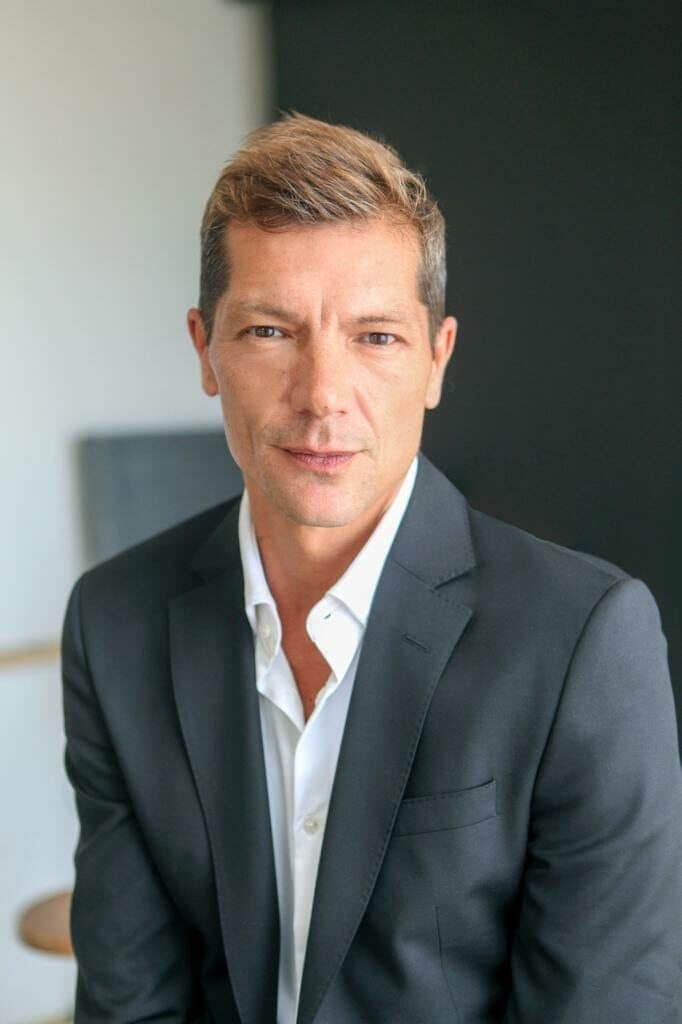 Pronovias Announced Marc Calabia Gibert CEO
Pronovias announced that Marc Calabia Gibert has been appointed CEO and will take up the role on 1st September 2023.
"I am honoured to have been appointed as CEO of Pronovias. The company has the unique position of global leader in bridal wear, with 101 years of history and great potential to grow further. Pronovias has huge depth of expertise, from design through to manufacturing, marketing, and distribution. It is the largest global luxury bridal player and has a reputation for quality that can be scaled around the world. Given the unparalleled heritage, there is huge potential to grow beyond where Pronovias is today, and I am eager to help write the next chapter in Pronovias' long history". said Marc Calabia.
Current CEO, Amandine Ohayon, has decided to start a new professional cycle. "We want to take this opportunity to express our deepest appreciation to her and the five years that she has worked in Pronovias." – Pronovias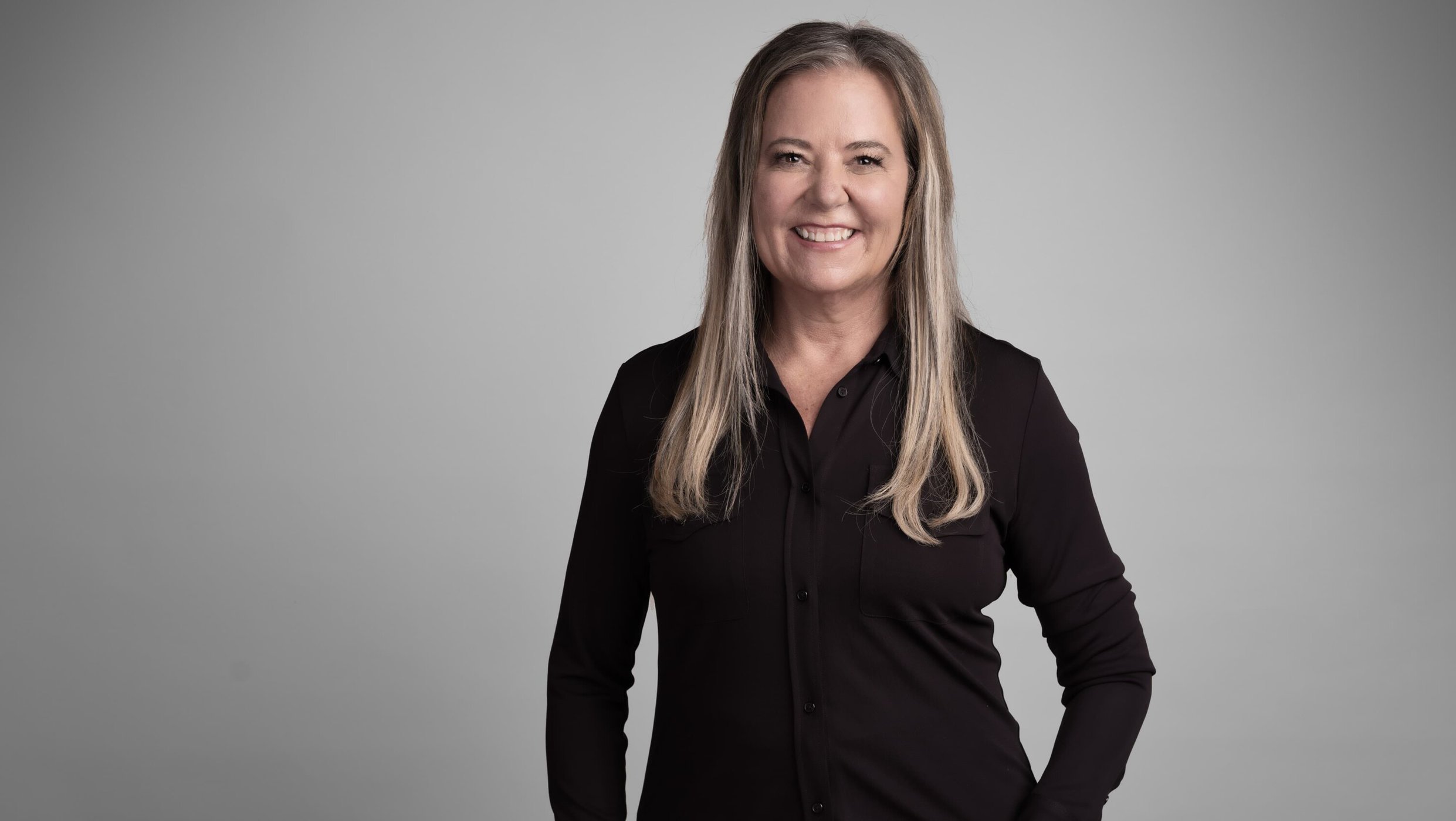 NIKE Announced Senior Leadership Changes
To deepen consumer-led growth and marketplace advantage, NIKE, Inc. announced senior leadership changes that will continue to build on its strong momentum and underscore its commitment to product innovation, serving athletes and unrivaled brand storytelling, while driving deeper integration across the business.
Heidi O'Neill, currently President, Consumer & Marketplace, will become President, Consumer, Product & Brand, NIKE, Inc., and Craig Williams, currently President, Jordan Brand, will become President, Geographies & Marketplace, NIKE, Inc. Matthew Friend, EVP & Chief Financial Officer, NIKE, Inc., will expand his responsibilities to include Procurement, Global Places & Services and Demand and Supply Management.
"We're driving even greater focus and integration across our business and teams through these changes, doubling down on what Nike does best: seamlessly serving athletes with compelling product," says John Donahoe, President & CEO, NIKE, Inc. "Our brand momentum is strong, our innovation pipeline is unmatched, and our strategy is working. What continues to be clear is that there's so much more potential ahead of us."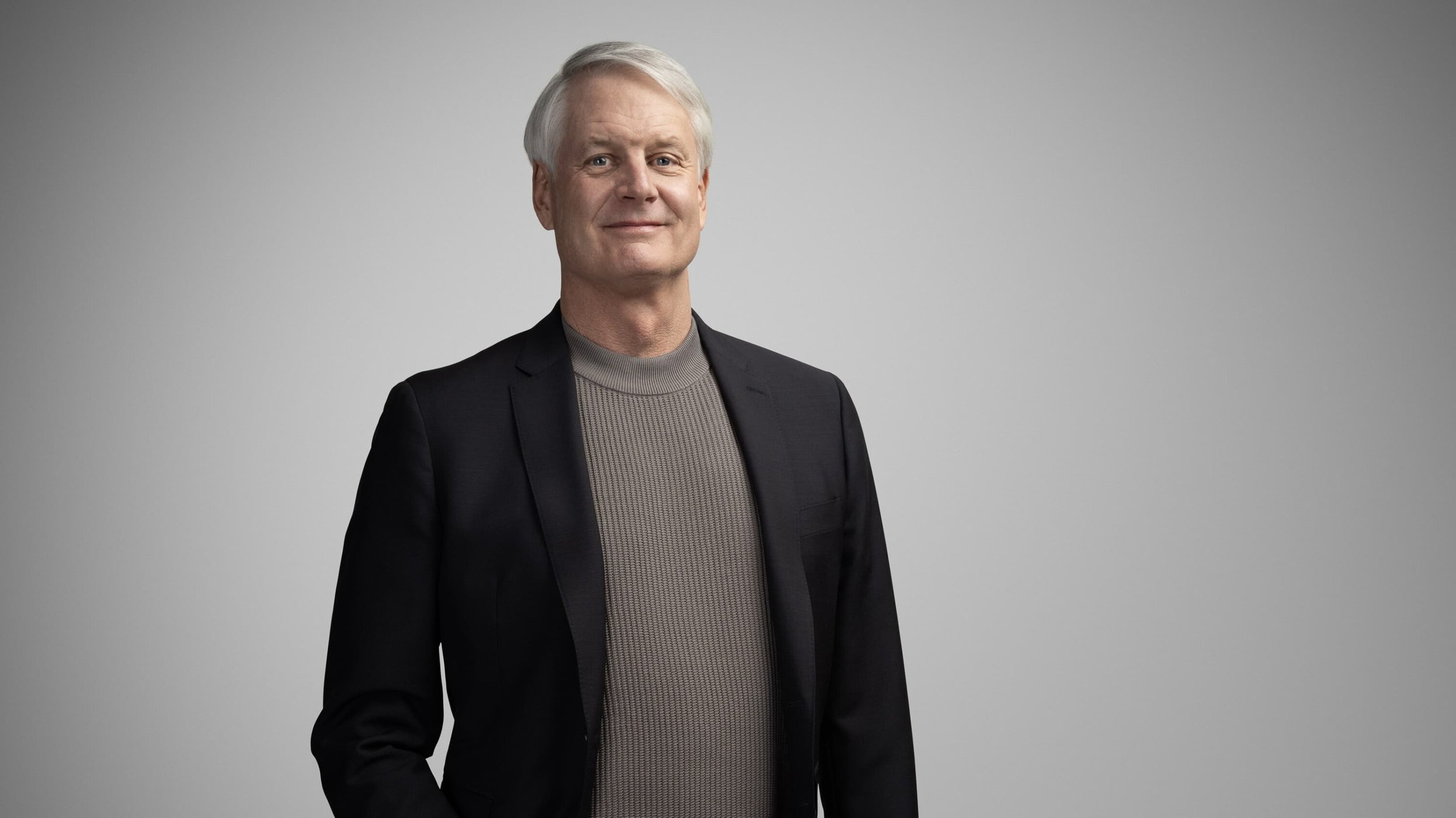 "These shifts will allow us to streamline our focus across product, brand storytelling and marketplace, mining deep consumer insights to deliver breakthrough innovation and engagement, while building long-term growth and profitability," says Donahoe.
Aligning against its next chapter of growth, O'Neill will lead Nike's global product engine and fully integrate its brand marketing storytelling to build deep relationships and engagement with the brand. Both Global Brand Marketing and Global Sports Marketing will also report to O'Neill. A 24-year Nike veteran, O'Neill most recently served as Nike's President, Consumer & Marketplace, leading Nike's marketplace and four geographic operating regions. Previous roles included President, Nike Direct, accelerating Nike's retail and digital-commerce business. O'Neill was also responsible for creating and leading Nike Women's business.
Williams will lead Nike's four geographies and marketplace across its Direct and wholesale business. In addition, Williams will lead Nike's Supply Chain and Logistics. Williams joined NIKE, Inc. in 2019 as President, Jordan Brand. During this period, Williams has led Jordan Brand through unprecedented growth — doubling revenue in the last four years, becoming the second-largest footwear brand in the United States. In addition to stewarding Jordan Brand at the intersection of sport, culture and community, Williams has decades of enterprise experience building global brands and creating deep consumer relationships.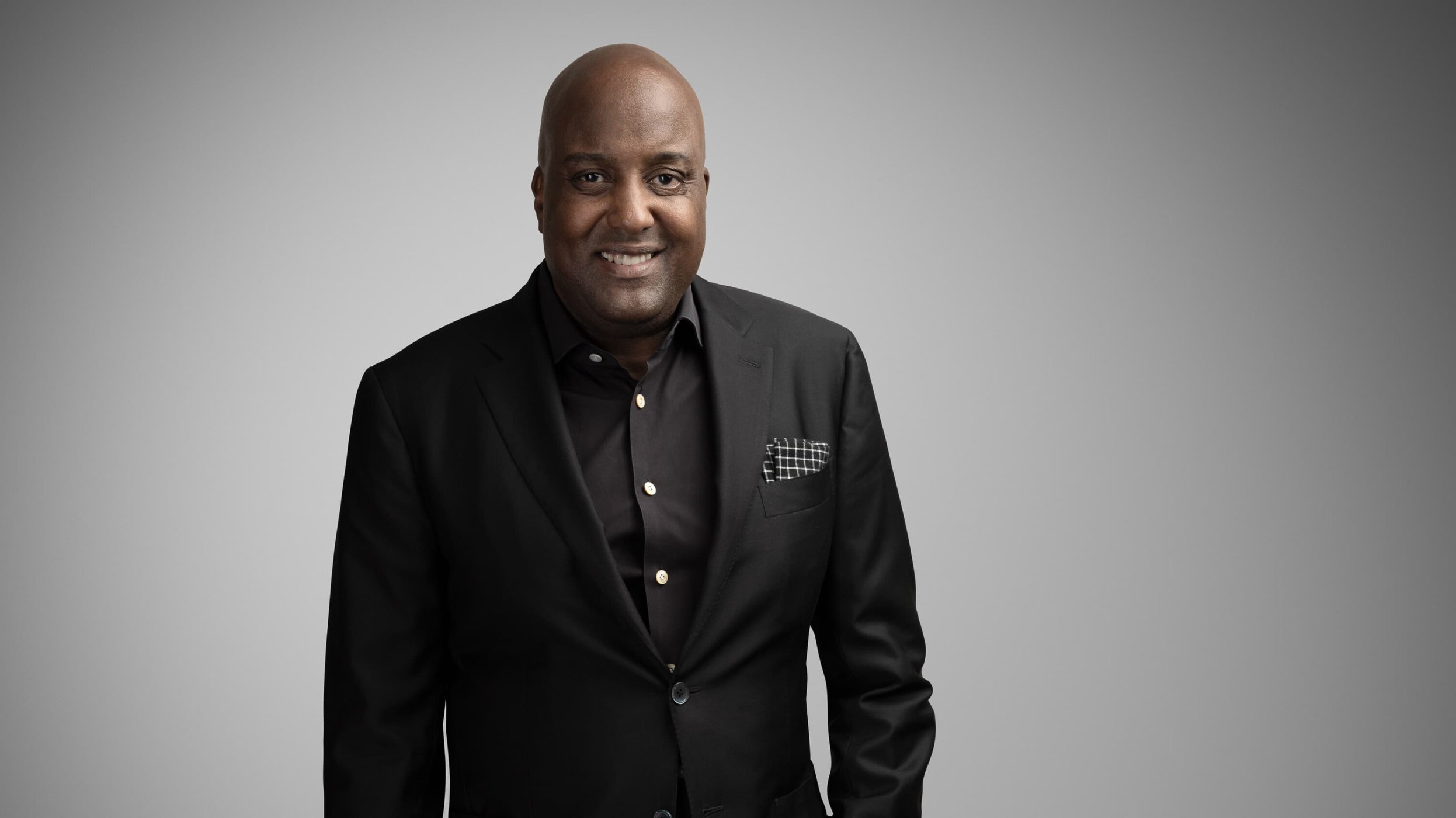 O'Neill and Williams will be supported by a deep bench of leadership across Nike and, together, will lead the business through its next phase of innovation and growth, serving future generations of athletes. Sarah Mensah, Vice President/GM, North America, will become President, Jordan Brand. Scott Uzzell, currently CEO, Converse will become Vice President/GM, North America, reporting to Williams. Uzzell's successor will be named shortly. Jordan Brand and Converse will report to John Donahoe.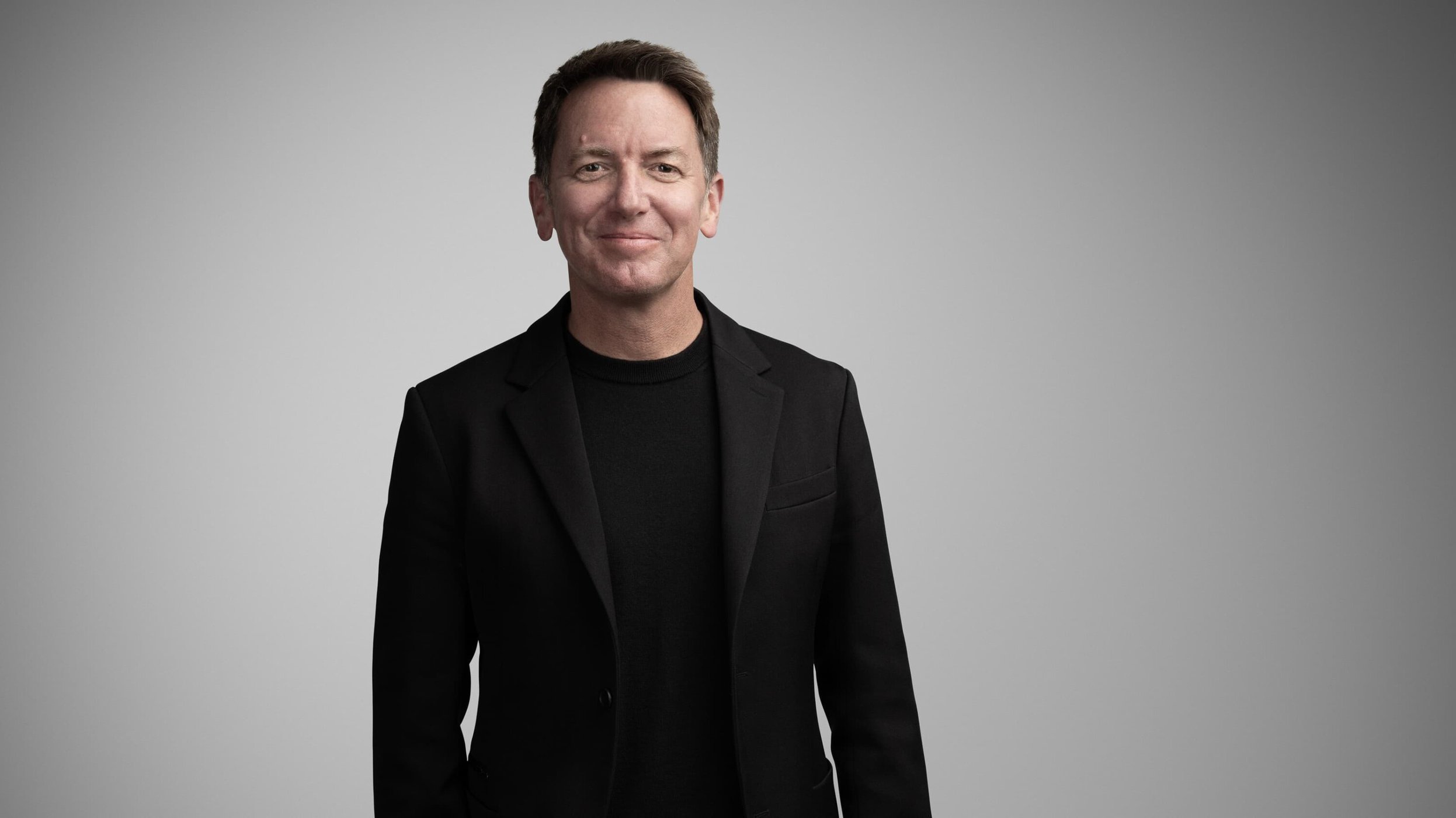 Andy Campion, Chief Operating Officer, will take on a new leadership role as Managing Director, Strategic Business Ventures. In his new role, Campion will work closely with Donahoe to identify and pursue new business opportunities to drive disproportionate growth for the company. As part of his new role, Campion will oversee Nike Virtual Studios (NVS) and lead teams across Nike's World Headquarters and Los Angeles-based offices.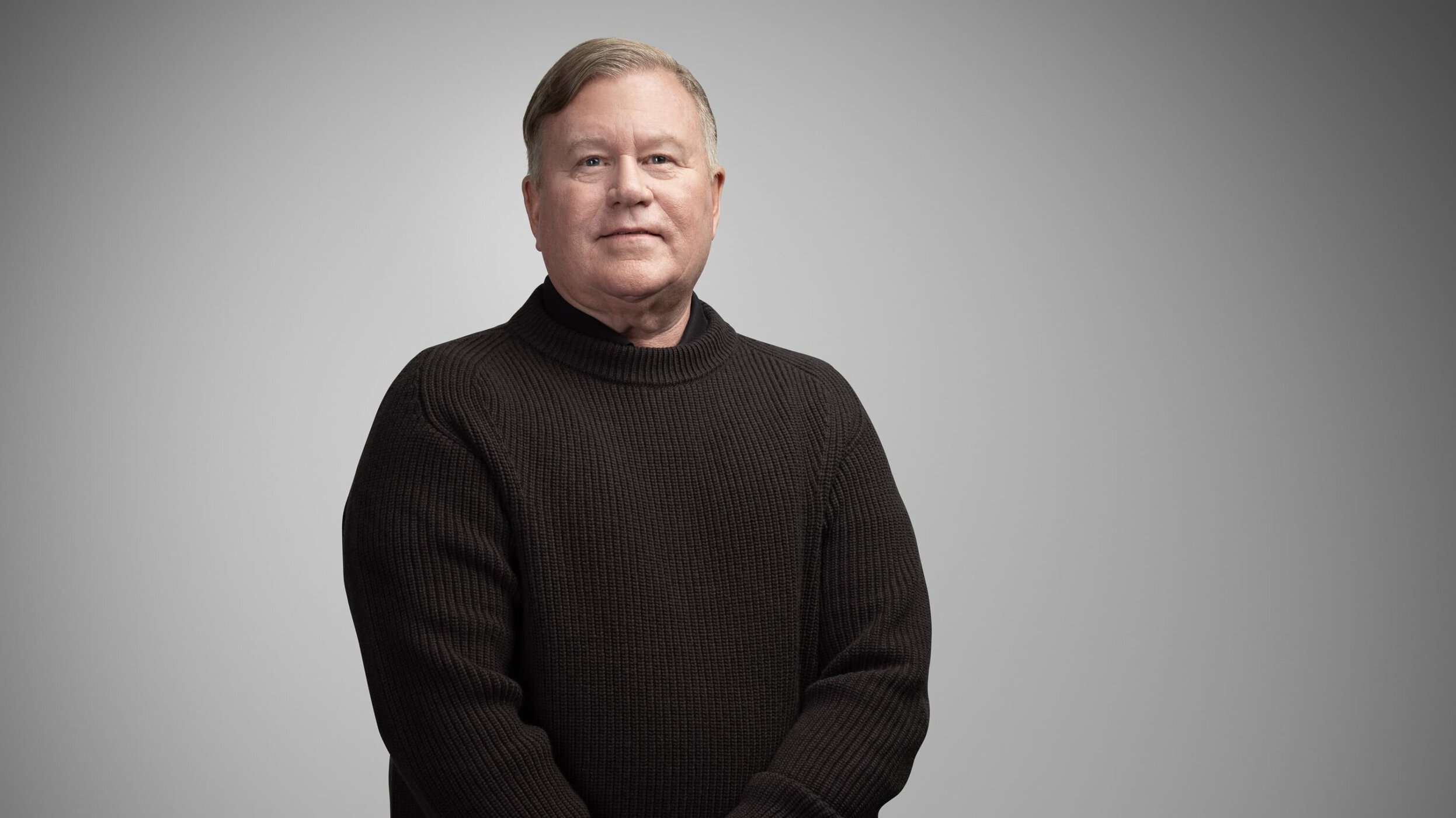 Michael Spillane, President, Consumer Creation will retire from NIKE, Inc. later in 2023 after 16 years with the company. NIKE, Inc. thanks Michael for his extensive contributions to the brand.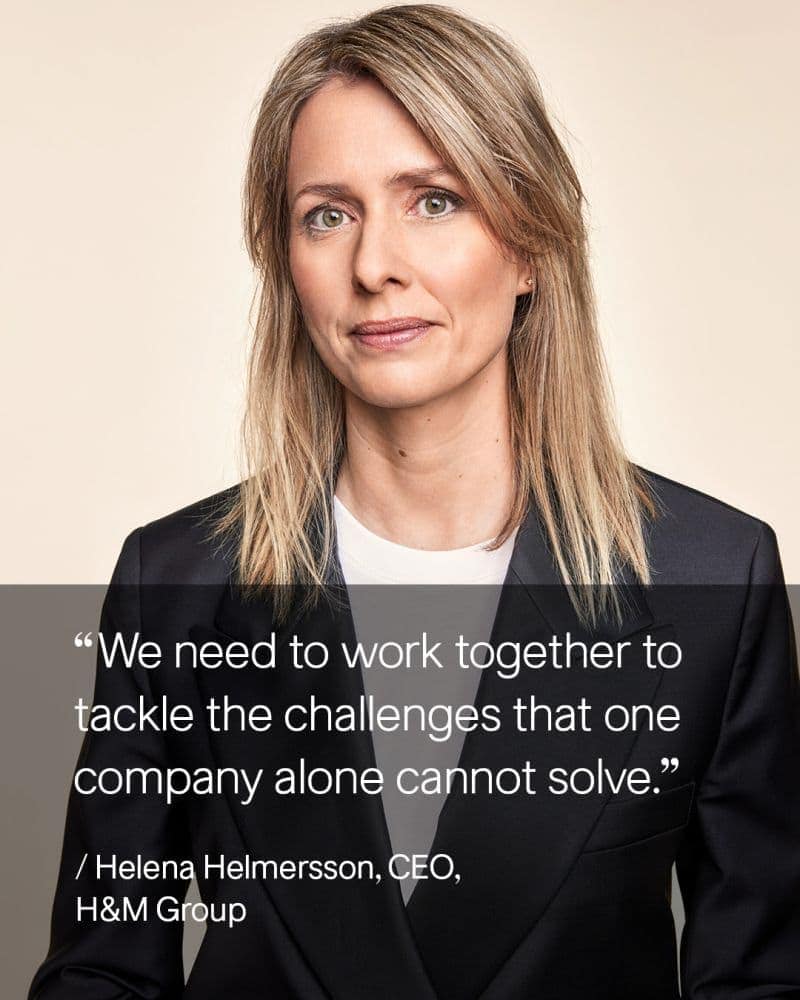 Helena Helmersson Appointed Co-Chair of The Fashion Pact
H&M CEO, Helena Helmersson, has been appointed co-chair of The Fashion Pact. This global, CEO-led initiative brings together 30% of our industry and drives collective action on climate, biodiversity and oceans. For the next three years, Helena will work alongside the members, fellow co-chair Paul Polman and Executive Director Eva von Alvensleben to build on the progress made so far and to transform the industry together.
"In today's urgent climate context, we need to work together to tackle challenges that one company alone can't solve", Helena Helmersson, CEO H&M Group.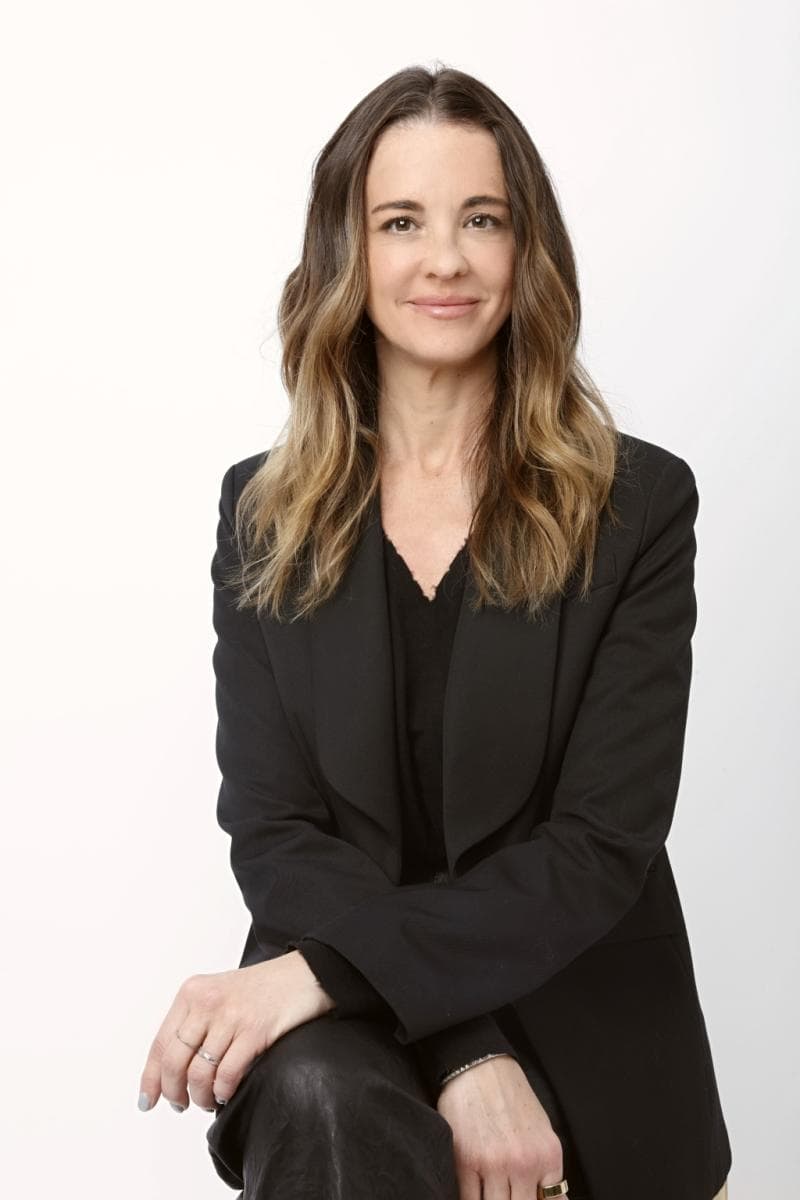 Zadig&Voltaire Announced the Appointment of Kristen Sosa as CEO of North America
Zadig & Voltaire appointed Kristen Sosa as new chief executive of its North America business.
Sosa has spent 23 years at US department Saks Fifth Avenue, recently as executive vice president and chief merchant. Previously, Sosa was the president of Americas at designer label Marc Jacobs.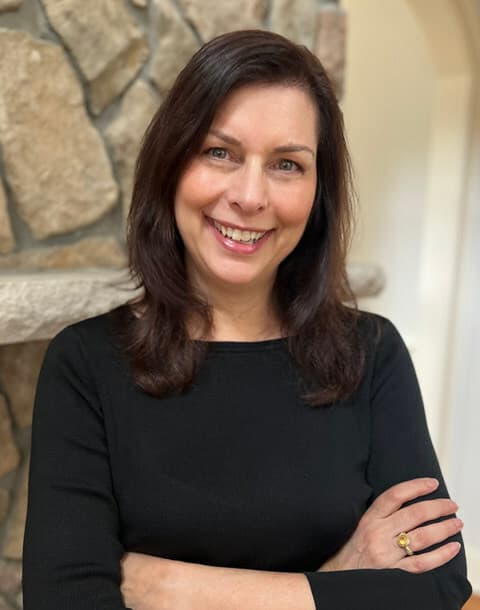 Stila Cosmetics Appoints Mary Rodrigues As Chief Marketing Officer
Stila Cosmetics ("Stila") announced the appointment of Mary Rodrigues as Chief Marketing Officer (CMO). Rodrigues brings over 25 years of experience in the global beauty and luxury and prestige retail industries. Rodrigues will report to CEO Michelle Kluz and serve as a member of the leadership team, overseeing brand and product marketing, creative, consumer insights, membership, and global communications.
"I couldn't be more thrilled to welcome Mary to our team," said Michelle Kluz, CEO of Stila. "She is a visionary Brand and Marketing leader who will inject fresh perspective as Stila Cosmetics continues to grow."
Rodrigues was formerly the Senior Vice President of Marketing and E-commerce for RéVive skincare, providing guidance and steady focus to help achieve exceptional growth. Prior to her role at RéVive, Rodrigues was President of indie dermatologist brand, MDSolarSciences. Rodrigues began her career with beauty industry leader Esteé Lauder having leadership roles in marketing and retail store development.
Rodrigues was also selected to join the New York State Mid-Hudson Regional Economic Development Council where she was a member of the Executive Committee and Co-Chair of the Marketing Committee. In 2019, Rodrigues' accomplishments were recognized when she became a recipient of the CEW Top Talent Award.
True Religion Names Jim Kushner Executive Vice President, North America Wholesale Sales
True Religion, an iconic American denim and sportswear brand, today announced the appointment of Jim Kushner as Executive Vice President, North America Wholesale Sales, effective May 22, 2023. Kushner brings more than twenty years of sales expertise to True Religion and has worked in senior leadership roles for brands including Calvin Klein, Guess, Perry Ellis and Original Penguin. He reports to Chief Executive Officer Michael Buckley.
True Religion expects to double its North American wholesale business over the next three years under Mr. Kushner's leadership. Mr. Kushner joins True Religion from Perry Ellis International where he served as Executive Vice President, Sales for the Perry Ellis and Original Penguin brands. He managed sales for men's sportswear across multiple lifestyle brands across all channels of distribution. While there, he navigated the businesses through the post-pandemic supply chain challenges to deliver $200 million in revenue in 2022. He worked closely with Planning, Merchandising, Design, and Marketing on product strategy while also growing the existing Perry Ellis business with retailers including Dillard's, Hudson's Bay, Marmaxx, and Nordstrom Rack.
"Jim's impressive depth of experience with some of the biggest names in our industry made him the perfect executive to lead True Religion's North America Wholesale," Mr. Buckley said. "He brings more than 20 years of leadership experience in the denim and sportswear market where he has driven growth, increased profitability and market share, and worked across all channels of business."
Mr. Kushner has worked for many of the top sportswear and denim brands in the apparel industry. Prior to joining Perry Ellis International, Mr. Kushner served as President at Zee Co. Apparel Corp's Hawke & Co., an outdoor and active lifestyle brand. He had previously been with PVH's Calvin Klein for 11 years in roles of increasing responsibility. He left Calvin Klein as Senior Vice President, Sales, for Calvin Klein's Sportswear and Jeans businesses. He started his career at Guess Jeans, where he was Senior Account Executive, Men's Jeans, from 2000 until 2007.
"True Religion is one of the most exciting brands in the industry today and I'm thrilled to become a part of its future growth and transformation," said Mr. Kushner. "I look forward to working with Michael and the rest of the team to help continue True Religion's incredible growth across its men's, women's and kids' businesses."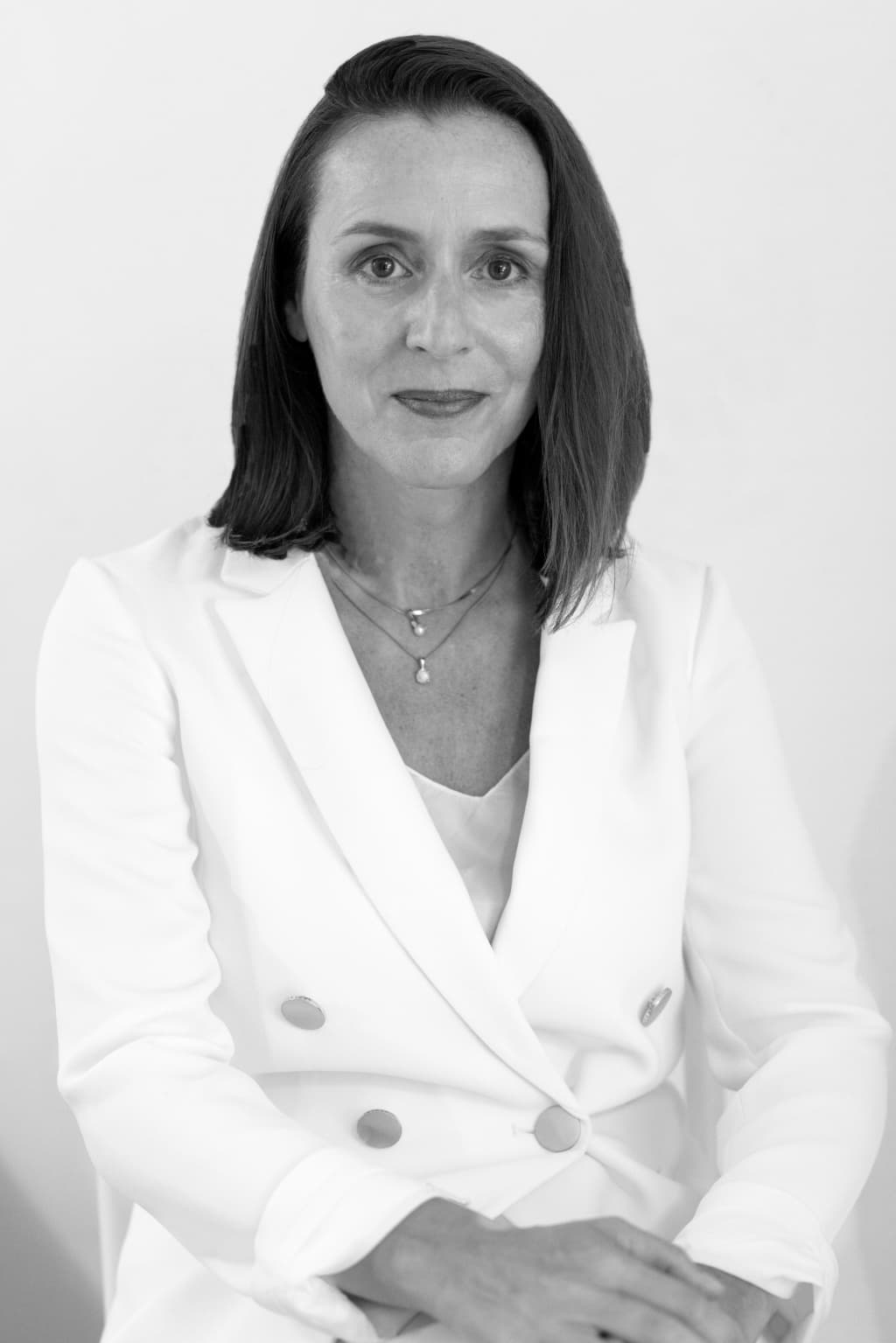 Yoox Net-A-Porter Appoints Celine Lefebvre As General Manager, Middle East
Yoox Net-A-Porter announced the appointment of Celine Lefebvre as General Manager for the Middle East, effective 23 May 2023.
Celine brings over two decades of experience in global brand management, sales, marketing, and business development and joins Yoox Net-A-Porter from the self-founded consultancy firm, Nomad Lux. Having begun her career in London with Dunhill, Celine also previously held management roles at Asprey and Kering, before relocating to Dubai to drive marketing and digital business development roles at Chalhoub Group, the leading partner for luxury brands across the Middle East.
Building on the strong presence Yoox Net-A-Porter has long established in the region through its joint venture with Symphony Investments, Celine will be responsible for optimising the customer experience and deepening localisation, ensuring the best possible curated service and product offer for local customers.
"The Middle East is a dynamic, high-growth region, and there is a great opportunity for us to continue to evolve and refine our service and product offer to a local clientele. We are excited to welcome Celine to the business. She is an accomplished leader and, with her wealth of international experience and deep understanding of the luxury customer, she is well placed to drive forward our business strategy and ambitious growth plans."- Alison Loehnis, ad interim CEO, Yoox Net-A-Porter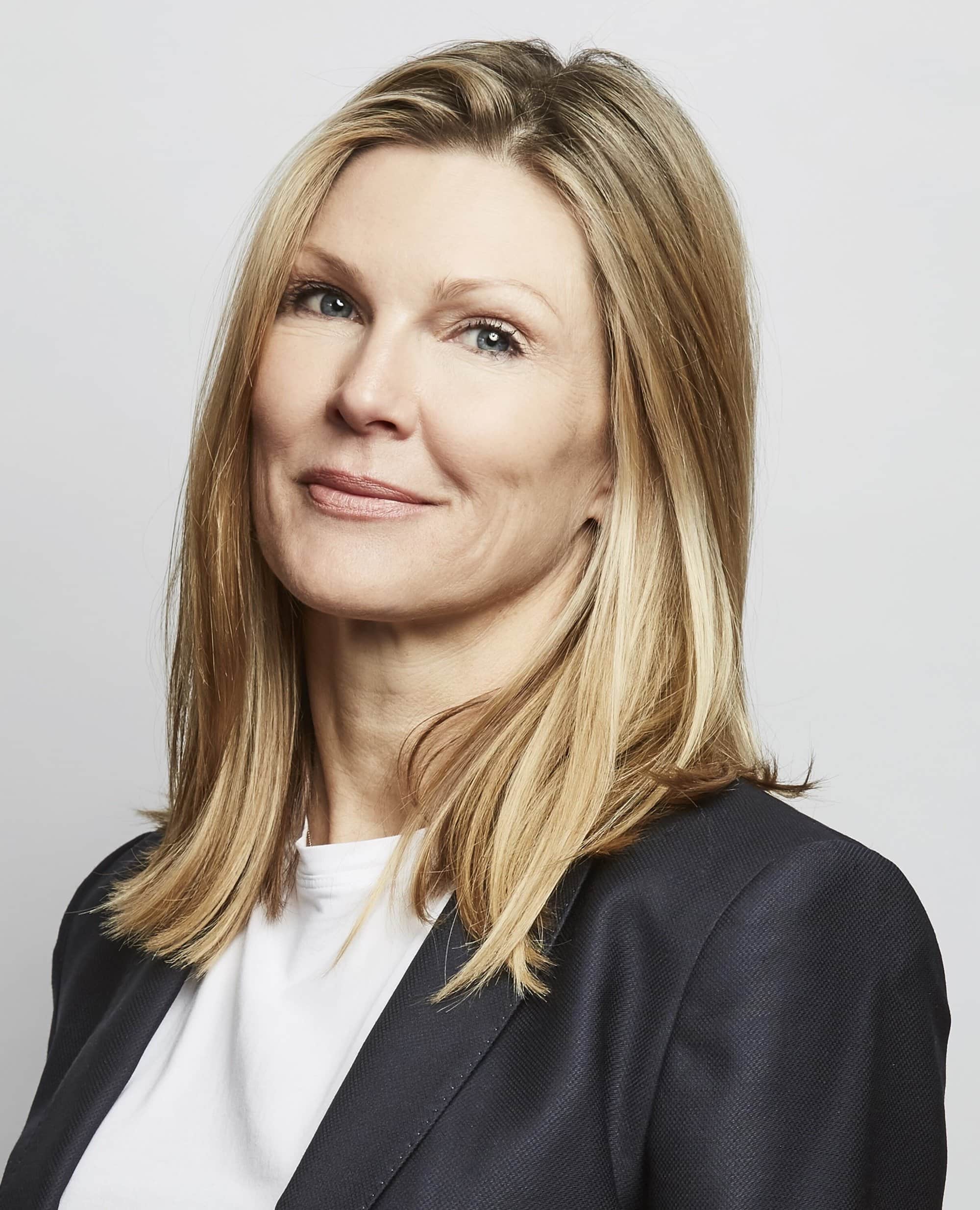 Jewelers Vigilance Committee Welcomes Cathrine Wolden as VP, Partnership & Sponsorship
Leading ethical practices and legal compliance in the gem and jewelry trade, the Jewelers Vigilance Committee (JVC), is pleased to announce the appointment of Cathrine Wolden as its new Vice President of Partnership and Sponsorship.
"JVC continues to be highly in demand in an ever intensifying legal and regulatory time for our industry. We are thrilled to have Cathrine join our team with her depth of experience to lead revenue efforts at this critical moment for the growth of JVC," says Tiffany Stevens, CEO & General Counsel Jewelers Vigilance Committee. "We look forward to organizational growth and further enriching our long history of helping our industry & members thrive in their businesses via ethical practices that strengthen the US consumer's confidence in jewelry. Cathrine brings a strategic mind and fresh ideas to how we can both deepen and broaden our partnerships throughout industry."
In the new role, Cathrine Wolden will forge strategic alliances with industry stakeholders, collaborate with the trade, and secure sponsorships that support JVC's mission and initiatives, which include legal compliance education, dispute resolution, advocacy and industry support.
Earning her B.S. in Business Marketing from Virginia Tech, Cathrine Wolden spent the past twenty years working in business development, sales, and marketing in both the jewelry and fashion industries, including the non-profit sector. Her previous position was Key Account Director & International Sales Leader for Rx Global. With a proven track record exceeding sales targets in both up and down markets, consistent top line growth, and strong team building skills, Cathrine's talent for networking and passion for jewelry will undoubtedly support JVC's position as the trade's trusted legal authority. Wolden previously served as committee chair of the chapter affairs committee on the WJA national board, and the NYSJA board. She will maintain JVC's mission, fostering a transparent and responsible jewelry industry. Her wealth of expertise will support the organization's work promoting integrity and compliance in the trade, for lasting impact.
Cathrine Wolden says, "I am honored to join the esteemed team at JVC Legal and look forward to working alongside each of them, to further develop resources for our members, partners, expand our member base, and exceed fiscal goals."
---